Karen Falbo, Natural Grocers Director of Nutrition Education shows us how to make your own cough syrup with ginger juice:
Ginger Lemon Shots – Yield: 4 servings
Prep time: 5-10 minutes (The time will depend on whether you are using freshly juiced ginger versus prepared Ginger People Ginger Juice.)
Approximately 4-5 ounces fresh ginger root (peeled and trimmed to remove rough ends), put through a juicer or 4 tablespoons Ginger People Ginger Juice
Juice of 1 lemon or 4 tablespoons lemon juice
1-2 teaspoons Natural Grocers raw and unfiltered honey (or sweetener of choice)
¾ cup warm water
Optional ingredients: cayenne pepper or turmeric spice
1.Mix the ginger juice, lemon juice and warm water together. Stir in the honey until completely dissolved. Transfer to four shot glasses, if using optional ingredients top shots with a dash of cayenne pepper or turmeric and drink it down.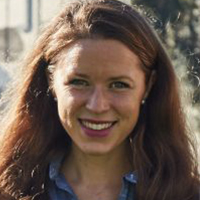 Alexandra Rothwell Kelly is a Registered Dietitian with a Masters in Public Health, currently residing in San Francisco. She received her undergraduate degree from New York University and completed her graduate studies at Mount Sinai. Alexandra has several years of experience in oncology nutrition at the Tisch Cancer Institute in New York and has performed clinical research in integrative medicine and health technology. She conducts individualized nutrition and lifestyle counseling with a focus on general wellness, chronic disease prevention, and cancer survivorship.