Fijian Government Grants $FJ1 Million to Fiji Ginger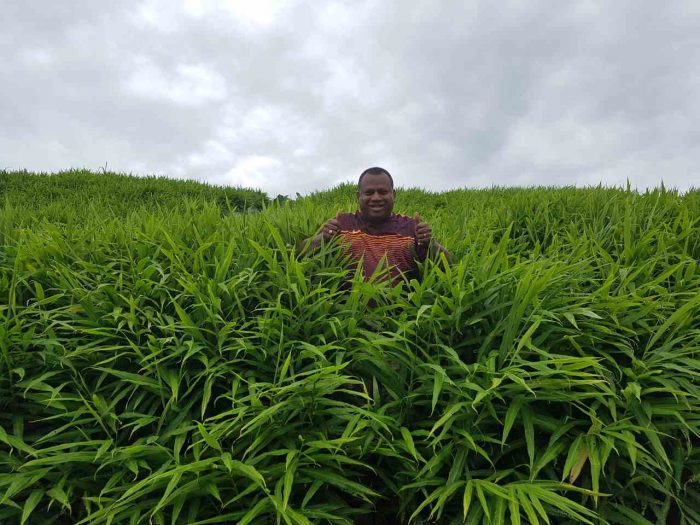 July 25, 2017: At its first ginger symposium on July 18, 2017, Fiji's Ministry of Agriculture confirmed a $FJ1 million budget to support the Fijian ginger industry. The funds will be used for land preparation, seed and organic farming for the 2018 crop. Planting will begin next month.
This allocation of budget will support both new and existing small-hold farmers and will also help strengthen the supply chain. Farmers are likely to start applying for this budget support as early as next week. The Ginger People, a vertically integrated ginger supplier based in California, purchases over 40% of Fiji's fresh ginger production.
"We are committed to help build the Fiji ginger industry," says Ginger People Group President, Bruce Leeson. "We partner with farmers in a select number of regions in the world and we consider Fiji our crown jewel."
Since the 1950s, Fiji has been exporting ginger and in the 1980s it became the second largest agricultural export after sugar. With one of the most pristine ecosystems in the world, nutrient-rich soil and natural irrigation from tropical rainfall, it's hardly surprising that Fiji produces some of the world's purest ginger.
To help further promote the growing popularity and high quality of Fiji ginger, The Ginger People has designed a new line of ginger gifts specifically for the Fijian tourism industry. Sold through select Prouds and Tapoo locations, the delicious new treats make for perfect take-home goodies for the estimated 500,000+ Australians and New Zealanders who visit Fiji annually. Both countries are significant consumers of ginger.
Press product samples, creative assets, brand and product information can be requested via [email protected] Also visit: gingerpeople.com
About The Ginger People: Family-owned-and-operated, The Ginger People was established by Australian Bruce Leeson in 1984 to promote the goodness of ginger. Today, Ginger People Group owns the most award-winning ginger brands in the world and is the preeminent purveyor of value-added ginger food, beverage and dietary supplement products. The company remains true to its original vision: increase awareness of ginger, both for its vast culinary talents and healthful benefits, through innovation and community.
Company Mission: At The Ginger People, our mission is to be the most trusted ginger brand in the world through quality, innovation, social responsibility, education and commitment. We are a family of people who seek to create and promote great-tasting, healthful ginger products. By partnering with farmers and producers in the premier growing regions of the world, we support communities and create loyal relationships with those around us. We exist to share experiences where our passion for ginger and its purpose come together.
Photo: Fiji's Minister of Agriculture Inia Seruratu on his small, hand-cultivated ginger farm is located in Verata, Tailevu Province. His brother is looking after his small family farm as Inia is busy with his government duties. His 'Queensland Pink' ginger grows extremely well with high yields. Except for keeping some "mother" ginger for the next planting cycle, Inia will sell his crop to the ginger factory to make products for The Ginger People.