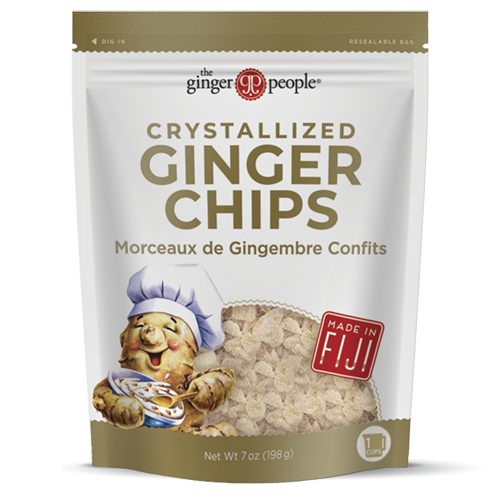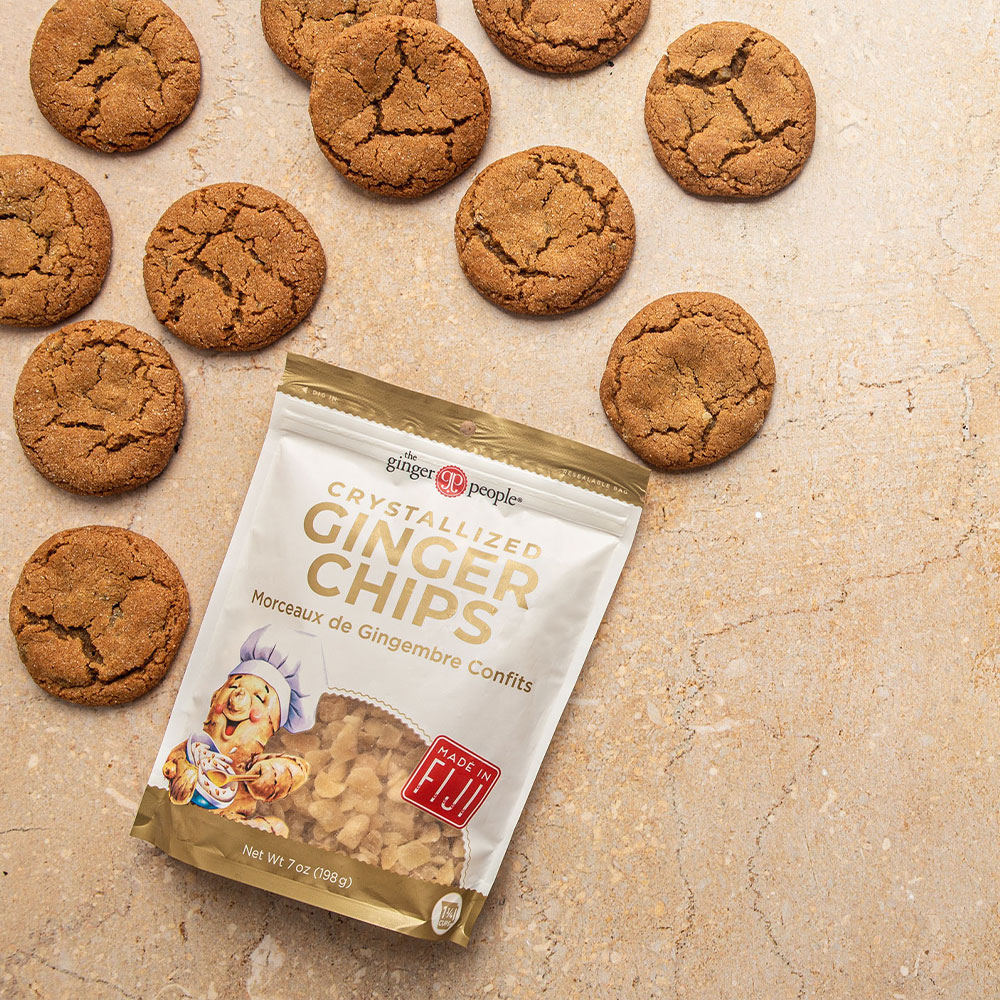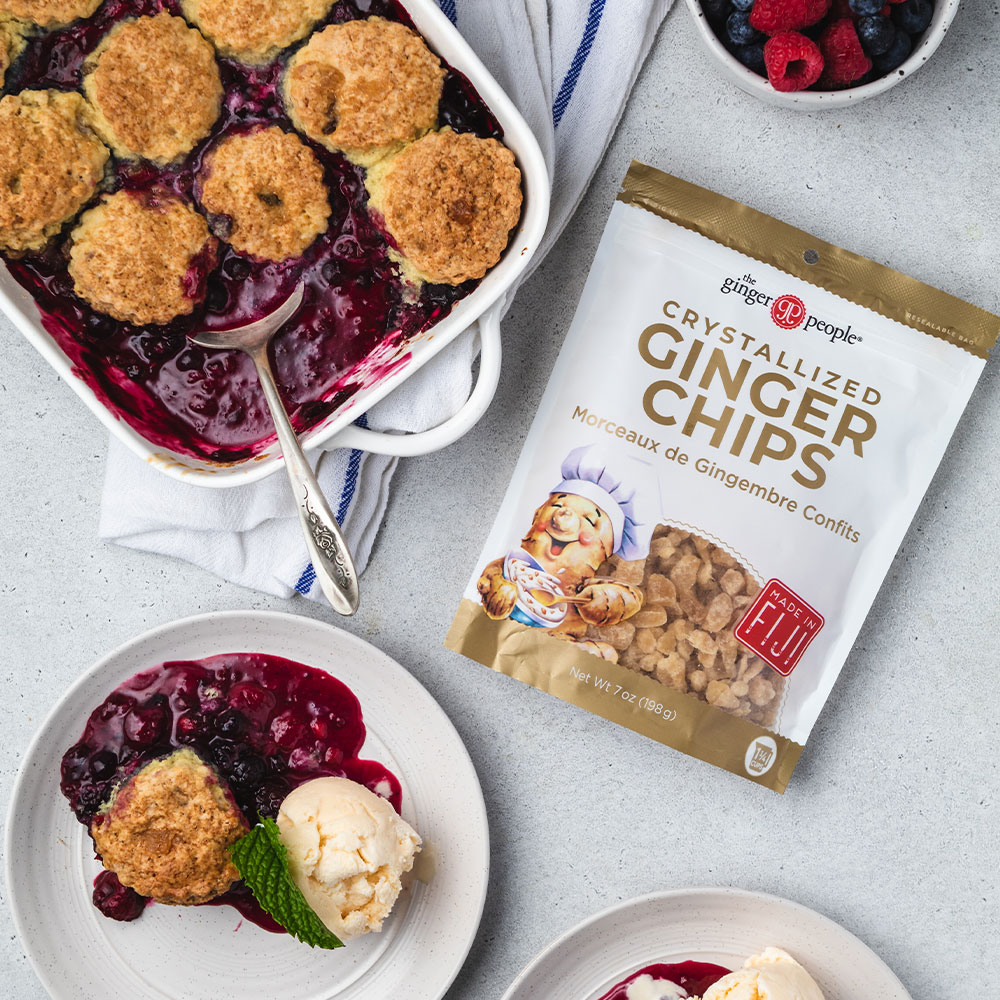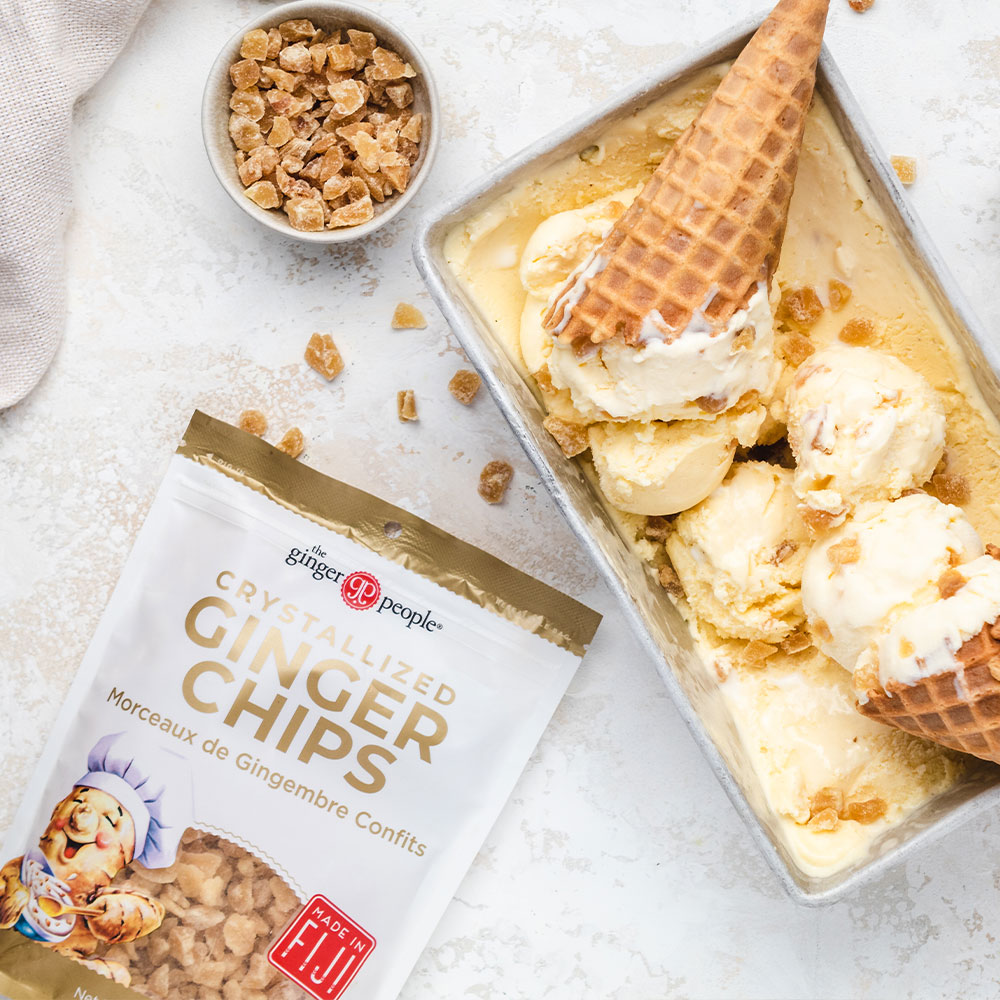 90141_CrystallizedGingerChips_v2_500px
90141_CrystallizedGingerChips_4_1000px
90141_CrystallizedGingerChips_2_1000px
90141_CrystallizedGingerChips_3_1000px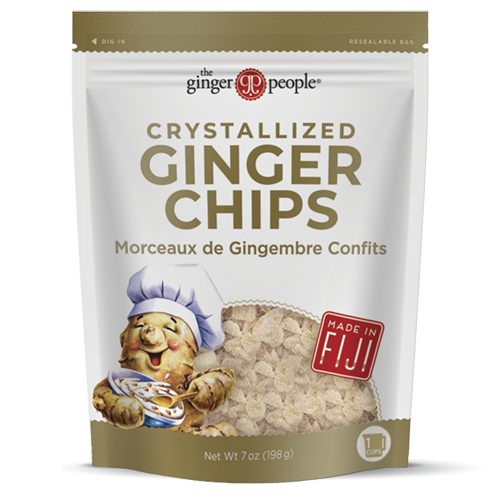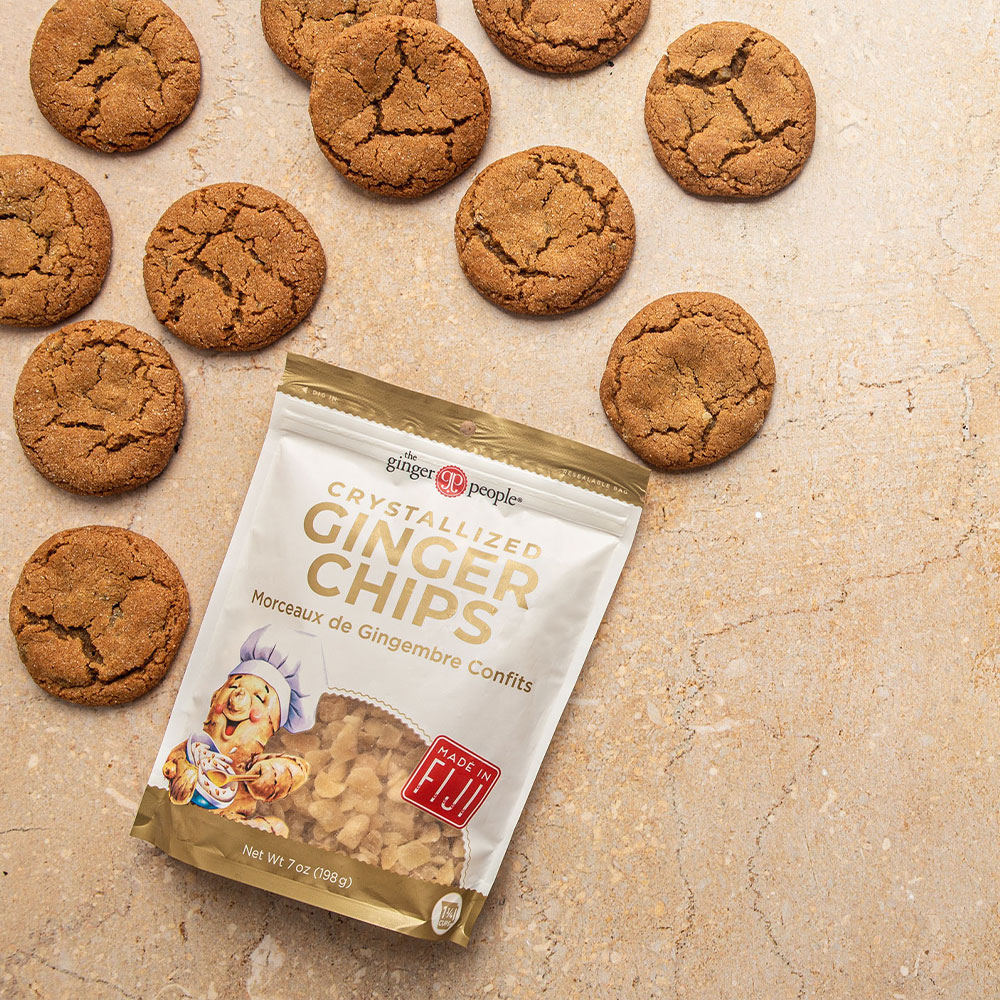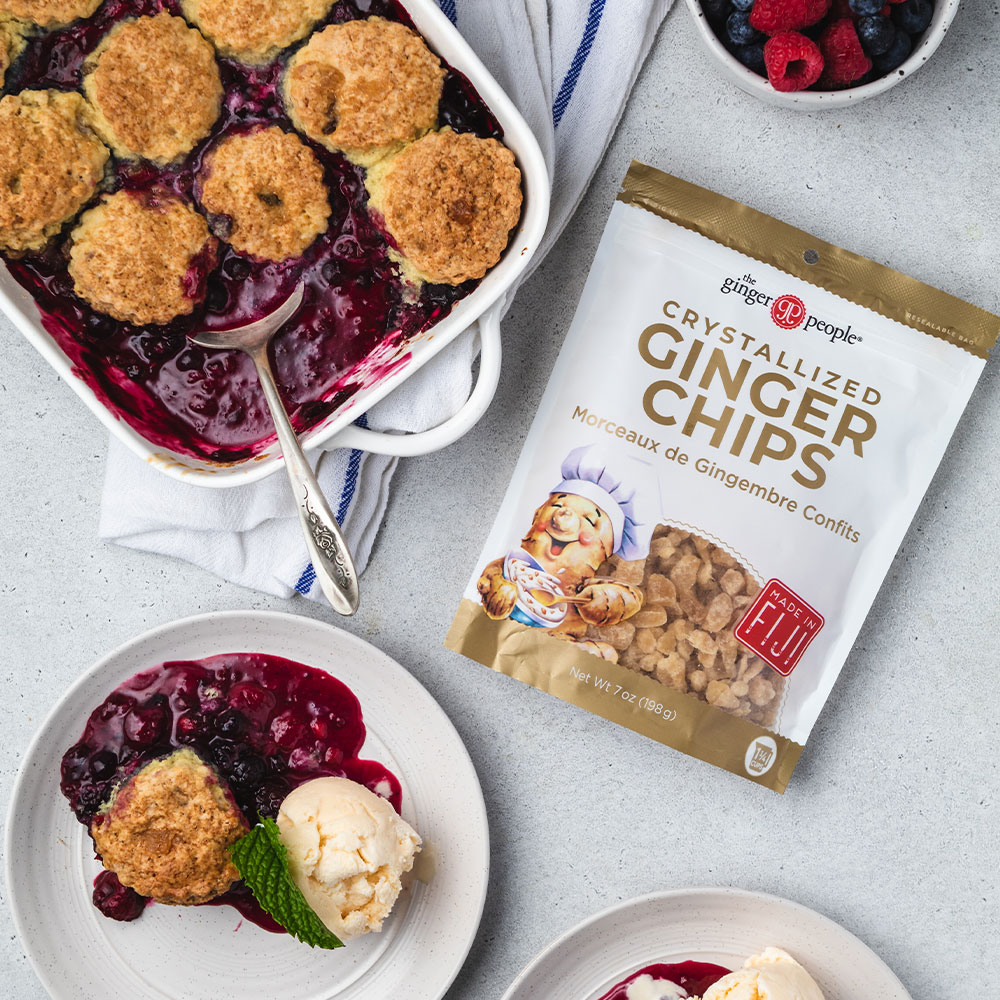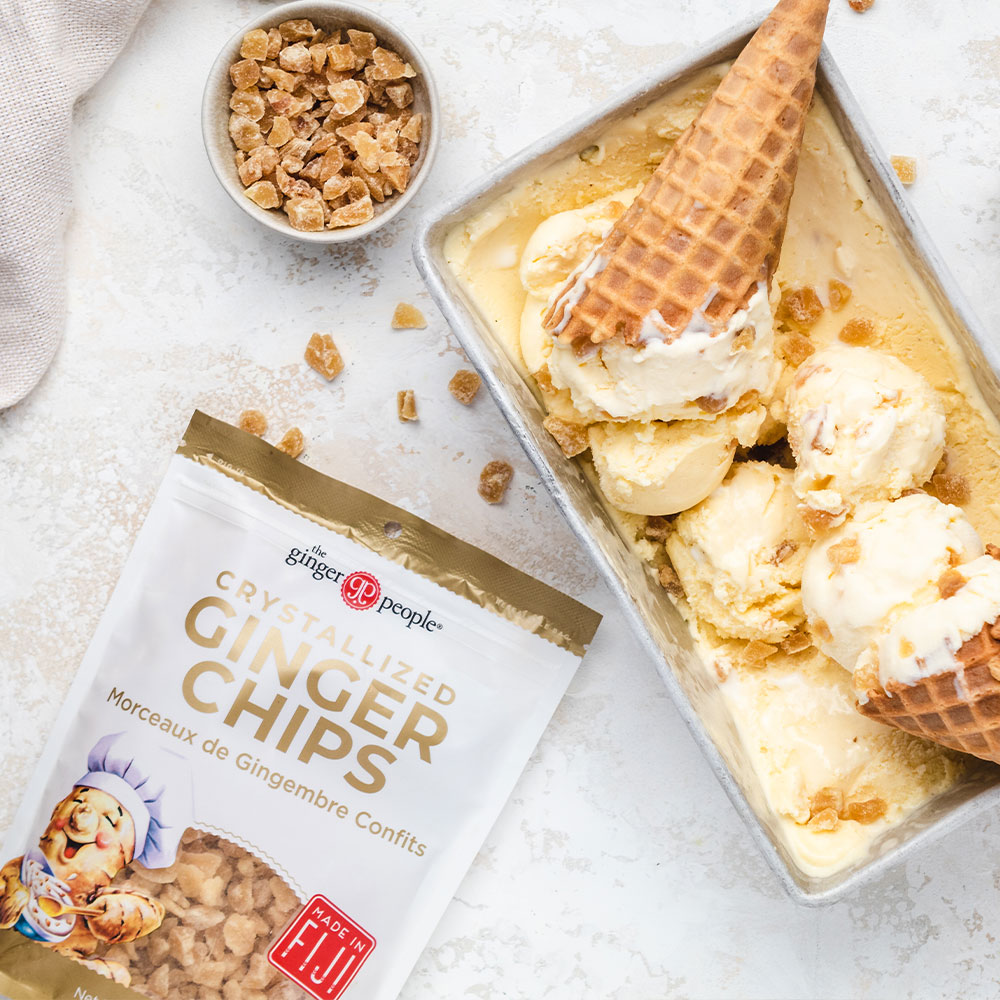 CRYSTALLIZED GINGER CHIPS
Every home chef should have this creative, recipe-ready baking ingredient in their pantry. Amazingly versatile, use these chips in place of chocolate chips, nuts or dried fruit in nearly all baking recipes.
 
Add to cookie or quick-bread dough, carrot cake and fruit cobblers
Sprinkle into oatmeal, granola, toss into pancake batter
Add sparkle to fruit salads
Brighten roasted carrots, sweet potatoes and beets
Drop into a warm cup of tea
Best-ever Ultimate Chewy Ginger Snap recipe on pack
Non-GMO | Gluten Free | Vegan | Kosher
Sustainably farmed ginger
No artificial ingredients
Buy online or find it near baking ingredients in the grocery aisle
PRODUCT DETAILS
INGREDIENTS: Ginger, cane sugar
Allergens: None
Made in Fiji
7 oz (198 g) resealable bag
Store in a cool, dry place
NUTRITIONAL INFO

REVIEWS
I found the most delicious chewy ginger snap recipe on the back of your ginger chip bag!!
Warm Fragrant spices couple with molasses made perfect with your
Spicy ginger chips…So lovely ❤️
Please tell me where I can find these. They are the perfect ending to a meal. Relieves any tummy upset, except now I just cannot find any..
Love this product! Great for cooking and also great for munching on in front of the TV.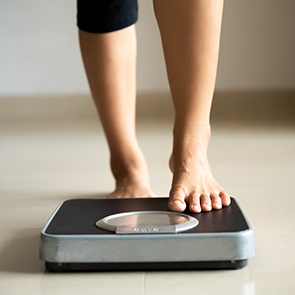 HEALTH NEWS
Does Ginger Help You Lose Weight?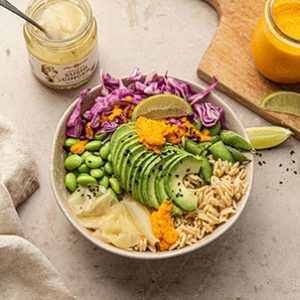 FEATURED RECIPE
Chickpea Rice Bowl with Carrot-Ginger Dressing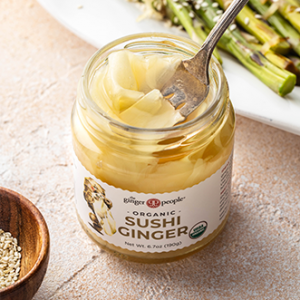 PRODUCT HIGHLIGHT
Organic Pickled Sushi Ginger