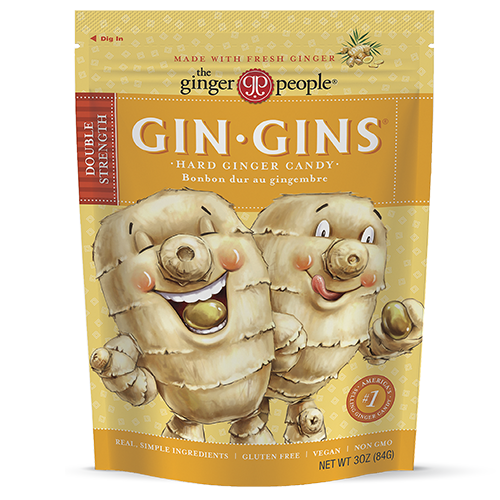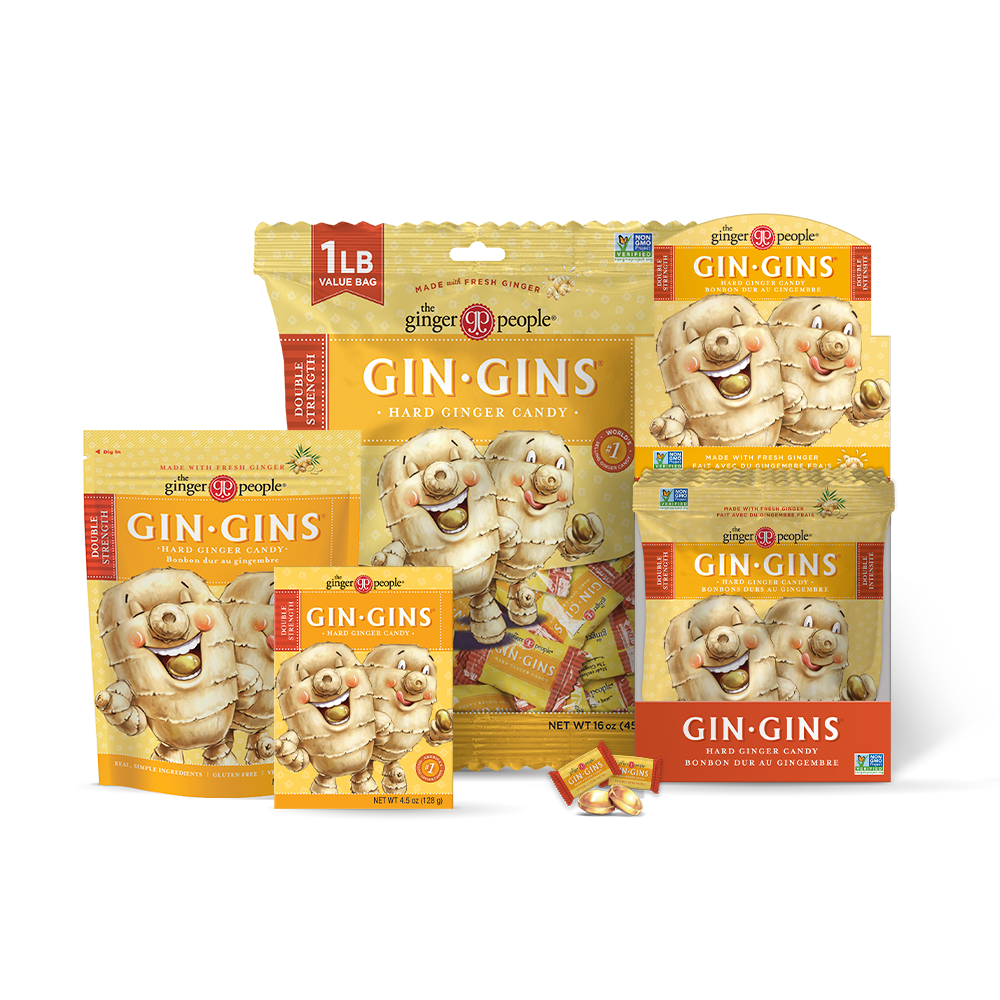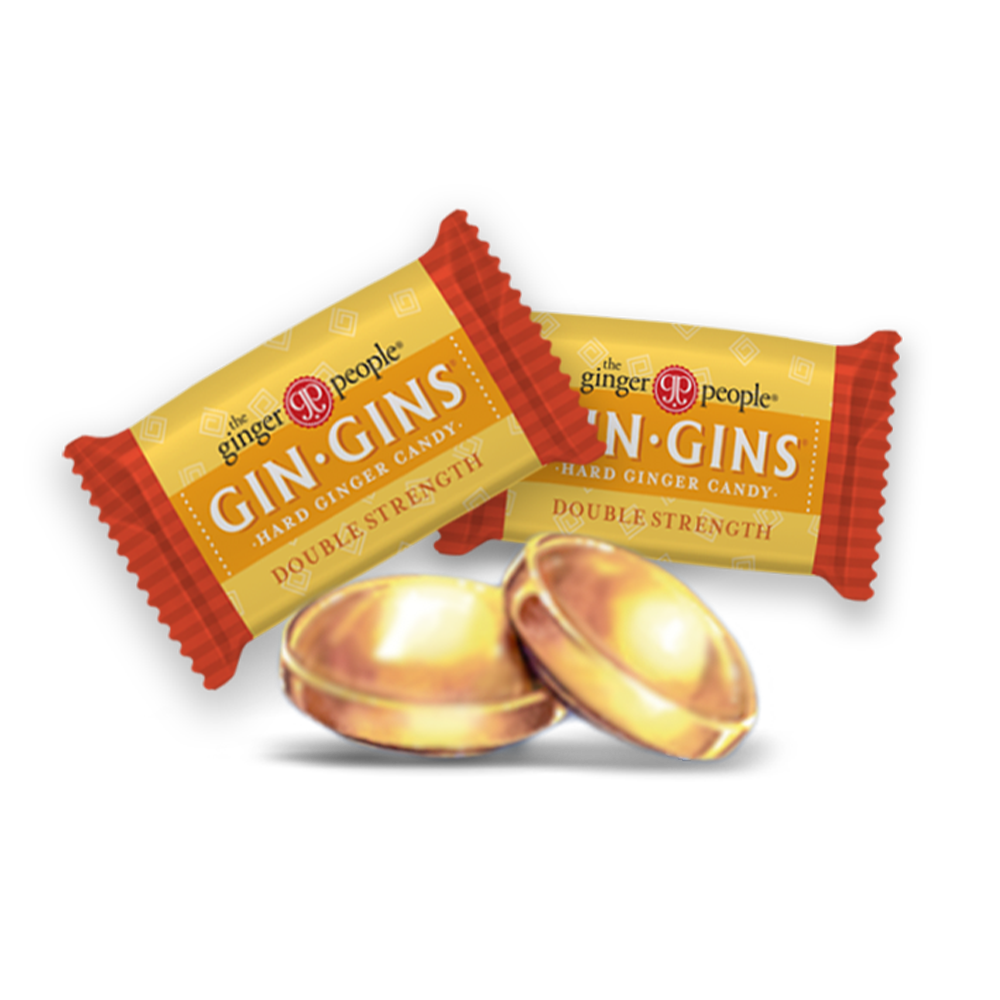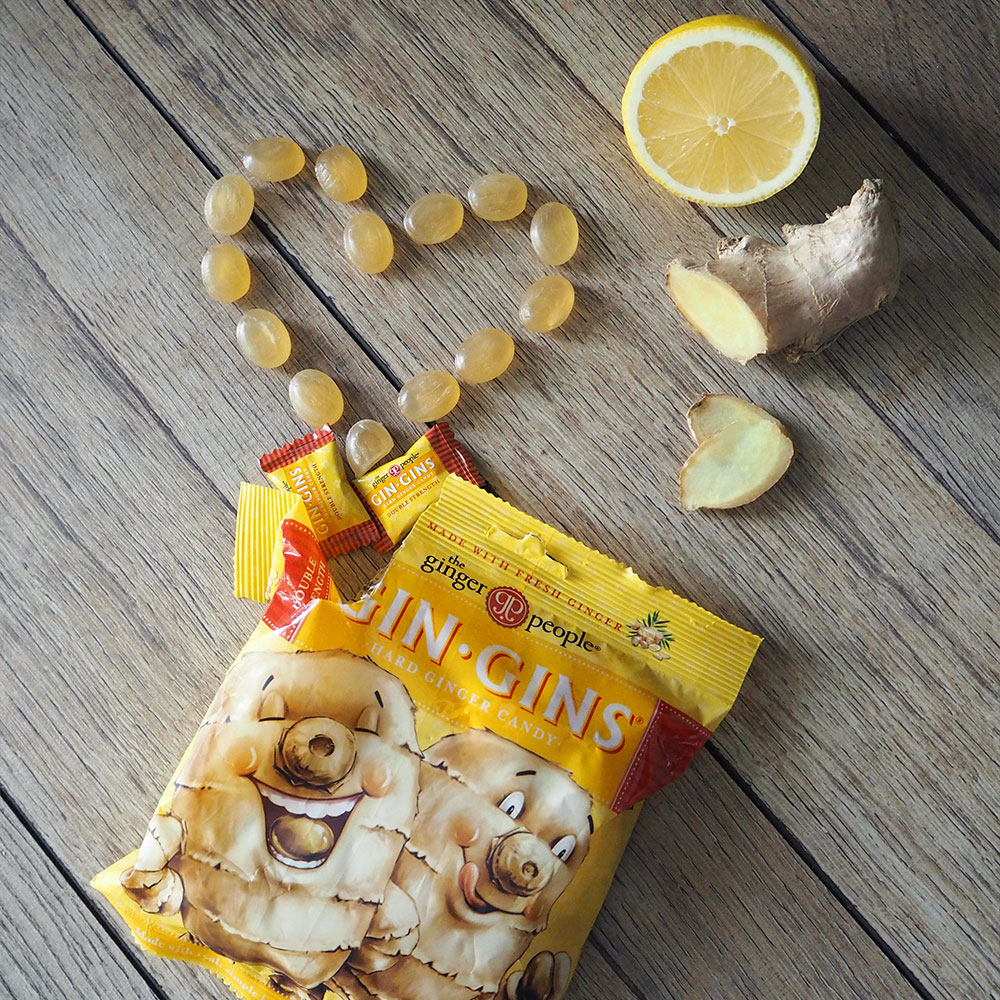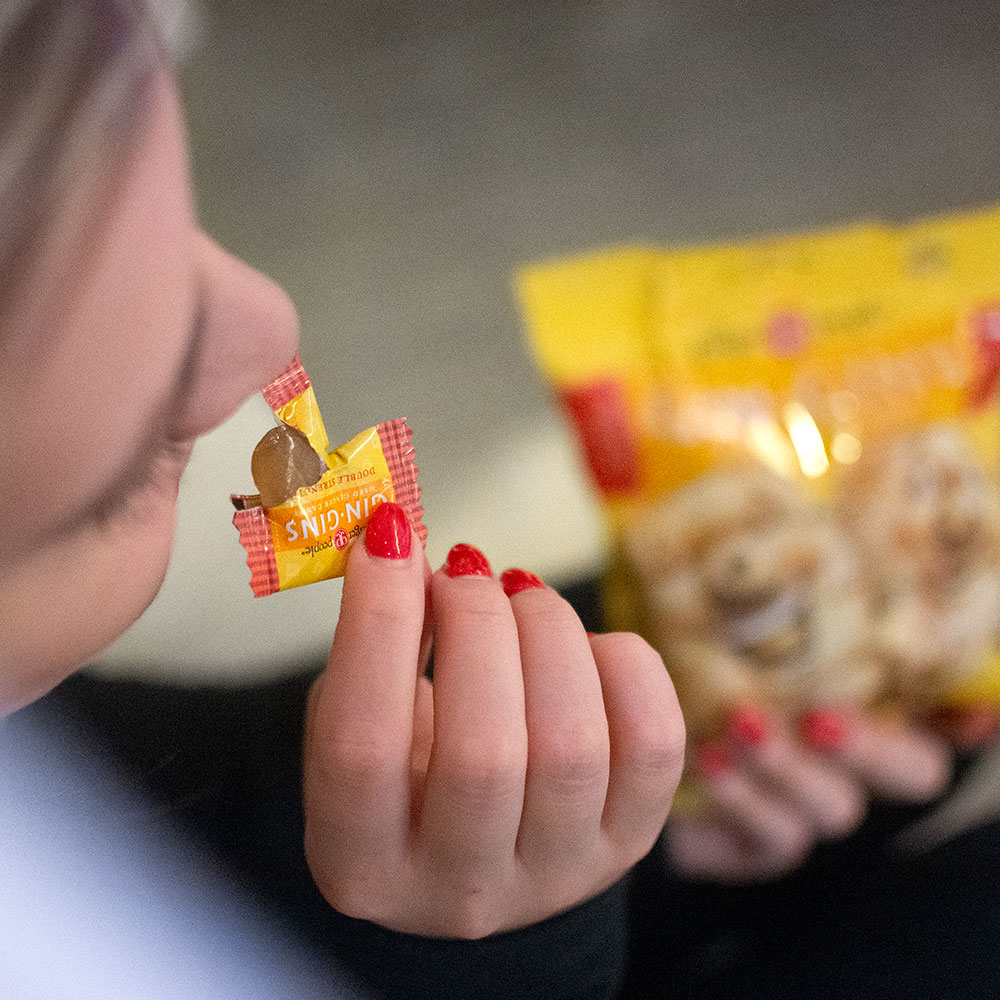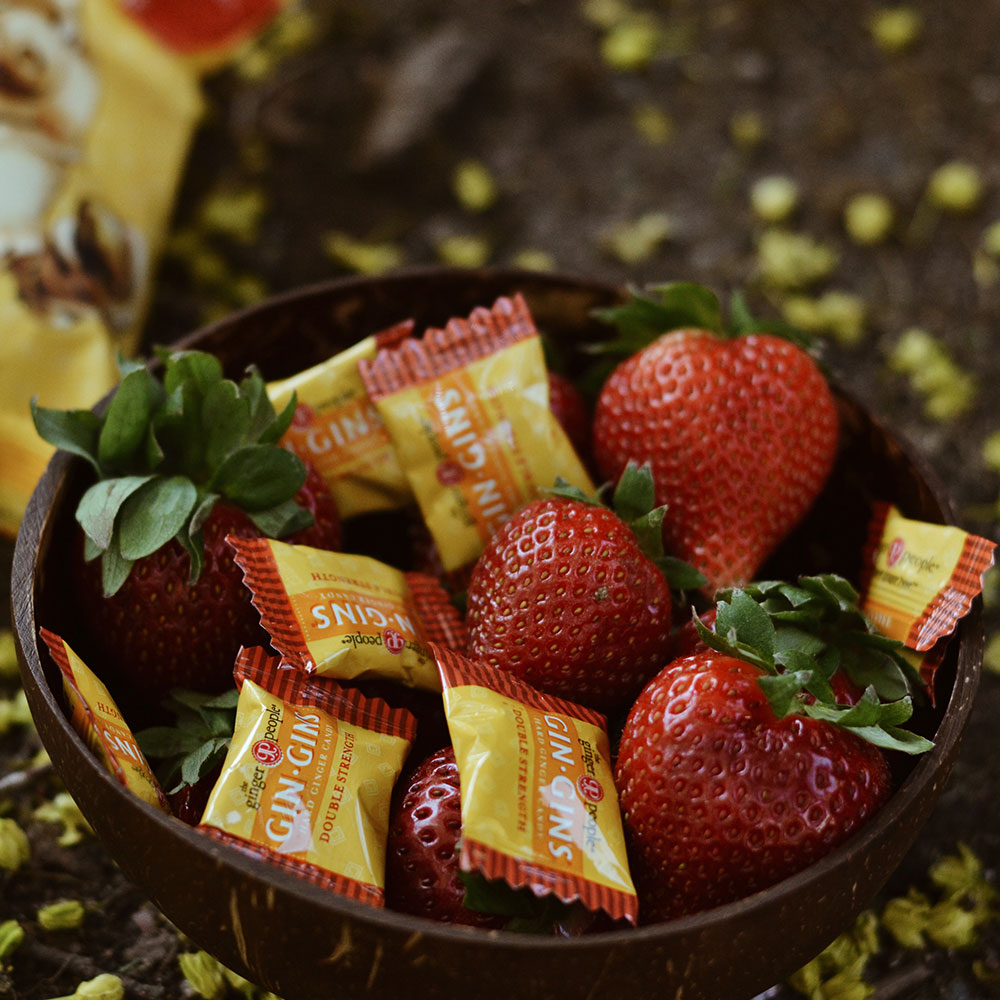 90505_GinGins_DoubleStrength_500px
GinGins_DoubleStrength_Group_web
GinGinsDoubleStrength_4_1000px
GinGinsDoubleStrength_2_1000px
GinGinsDoubleStrength_1_1000px
GinGinsDoubleStrength_3_1000px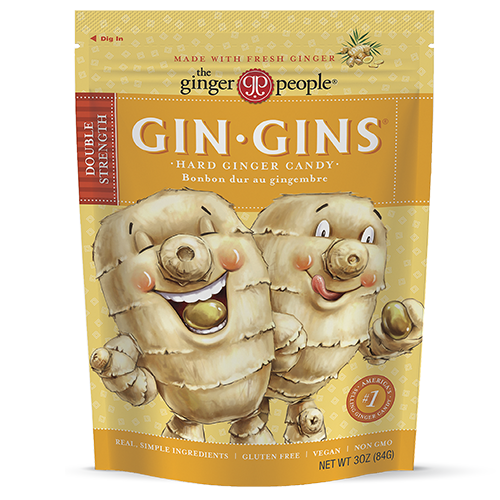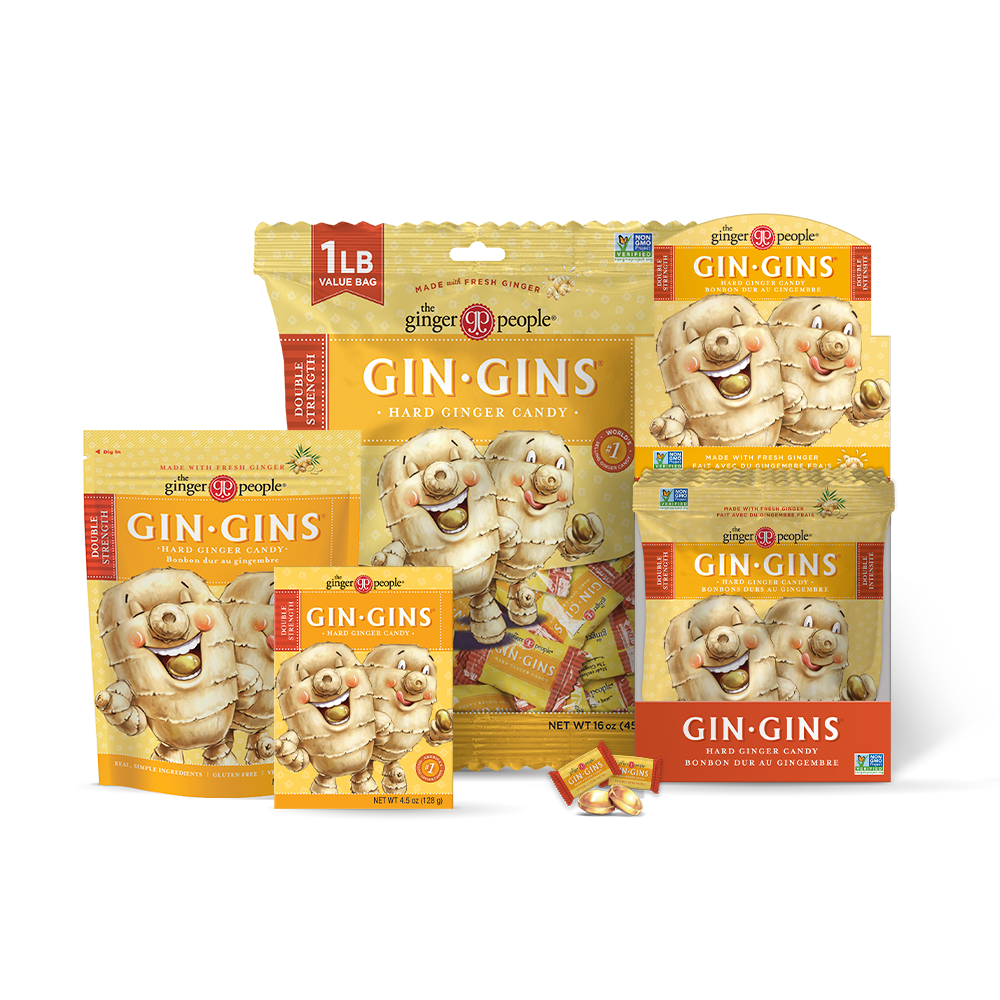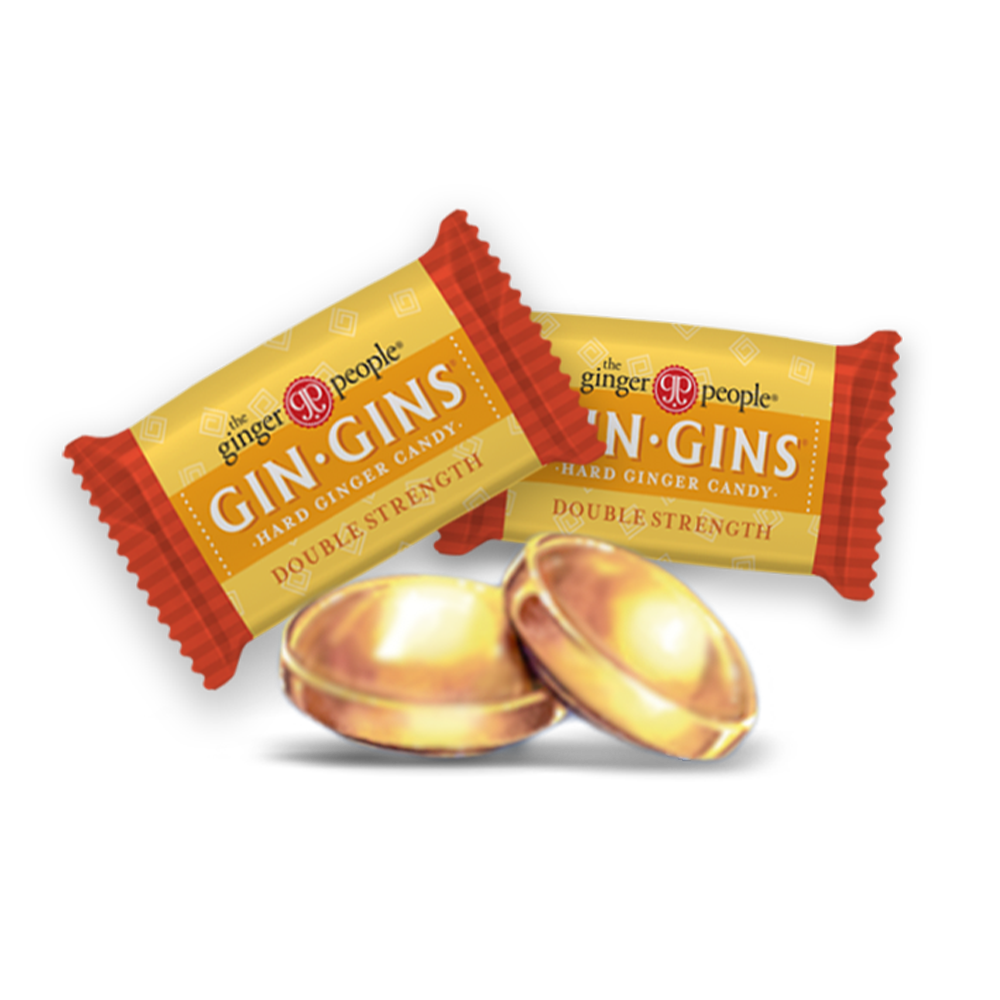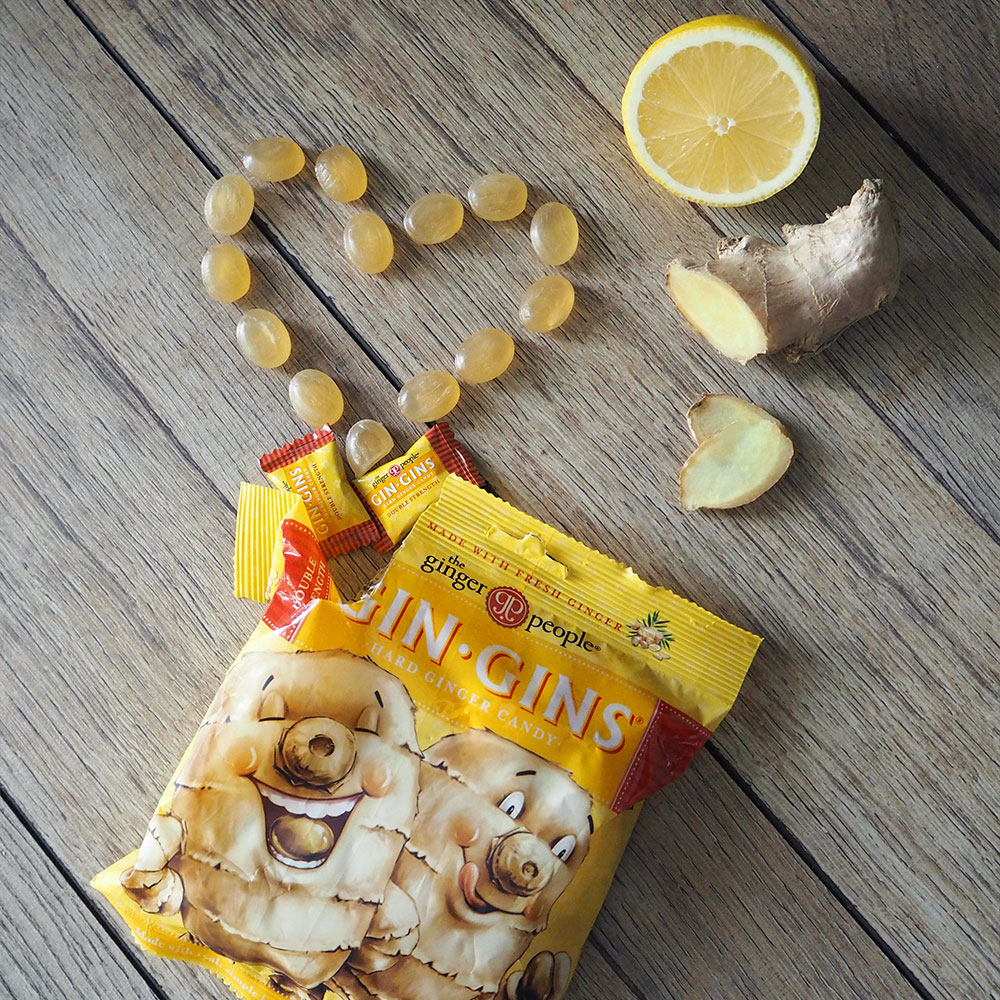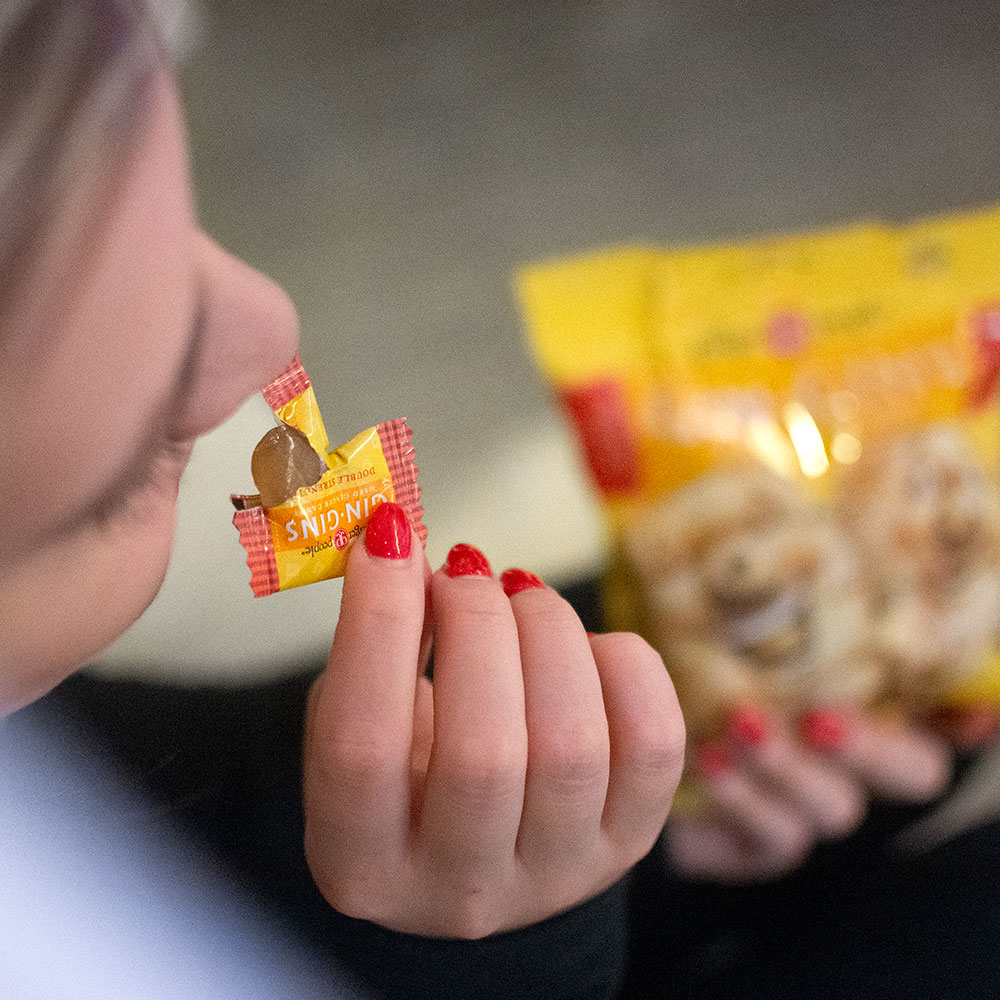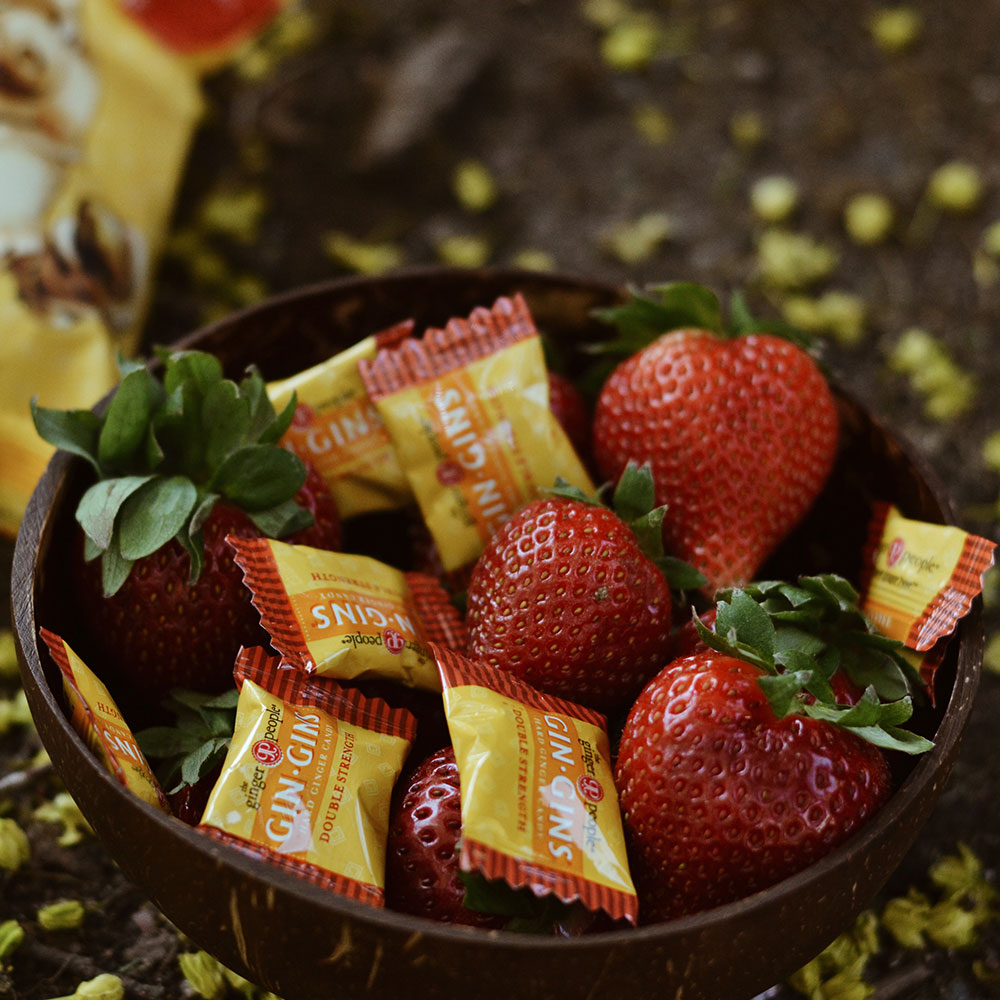 Gin Gins® Double Strength Hard Ginger Candy
A favorite amongst singers and folks with chronic throat tickles, this double strength hard ginger candy delivers soothing, long-lasting pleasure. A lower-cal, tasty way to satisfy a spicy-sweet tooth.
Made with 16% fresh ginger – more than any other brand
Great for boredom, hoarseness, phlegm and coughing
1 Weight Watchers' point – a perfect between-meal pick-me-up
Non-GMO  |   Gluten Free   |   Vegan
America's #1 selling ginger candy
No artificial sweeteners or sugar alcohols
Sustainably farmed ginger – locally grown near the candy factory
Buy online or find it in the candy aisle at your local grocery or specialty store
PRODUCT DETAILS
INGREDIENTS: Cane sugar, glucose syrup, ginger (16%), salt.
Allergens: Made in a facility that also processes soy and peanuts
Made in Indonesia
Available in: 2.1 oz bag   |  3 oz bag   |   11 lb box
Store in a cool, dry place
NUTRITIONAL INFO
REVIEWS
I wanted to write the whole company a thank you letter! I might just be your biggest customer. I got sick about 2 years ago, and I found out about GIN GINS half a year into my sickness. They saved my life. When the medicine the doctors gave me stopped working, I was desperate. A friend recommended ginger for the nausea. I tried your product and have been eating it ever since. Sadly, I am still ill, but this product makes my life a little easier. I appreciate all your hard work to get these candies to people like me. It may feel insignificant to some, but it's a big deal for me. So far, I really enjoy the chewy ginger, double strength and the crystallized ginger pieces the most. I hope to try your extra strength GIN GINS soon. Thank you again. You literally helped save my life and make it a little better every day.
Just wanted to send this note to say thank you for making this delicious candy! Since around 2013 I've been buying Gin Gins to help settle my stomach. I started with the chews, and now I always have the Double Strength hard candies in my purse.
I once ordered a 17 pound shipment of Gin Gins to split with my boyfriend and his roommates. Initially, they thought I was insane, but after they tried them for everything from indigestion to hangovers, they were converted. I have shared them with friends, family, coworkers and strangers, and everyone who tries them immediately feels the benefits. We are spreading the word all over.
Thank you again for making something so delicious and so soothing. We never travel without them!
I have been in search of gluten-free food items as I have developed a stomach ulcer. I also cannot have dairy, white rice, tomato, spice, oils (although some olive oil is fine), citrus, tea (I miss my twice weekly chai tea), caffeine, processed foods, and a bunch of other food items. In addition, I have a chronic cough that seems to stump doctors. I found making ginger tea by cutting ginger root and boiling it in water, then drinking it, is very soothing.
Recently when shopping at a local nutritional store I spied your Gin-Gins chewy ginger candy and double strength hard ginger candy. I find they both are very tasty, and I think sucking on the candy helps when I am having a coughing fit. I now found that Wegmans carries more of your products than the local nutritional store and purchased your hard ginger candy and crystallized ginger (I only can eat a small piece as it is very strong). Last week I boiled water and dropped in one of your hard ginger candies… it was delicious and comforting.
I see on your website you have other products and recipes. I hope to try them as well, but for some I will need to wait until I am ulcer free. Thank you for producing quality items that are gluten-free and refreshing as well. I think I am turning into a ginger lover thanks to Gin-Gins!
Gin Gins are the shit I would pay 50 bucks for a Gin Gins shirt when I get off busting my ass at work go home bong loads brews and the Gin Gins they are loyal.