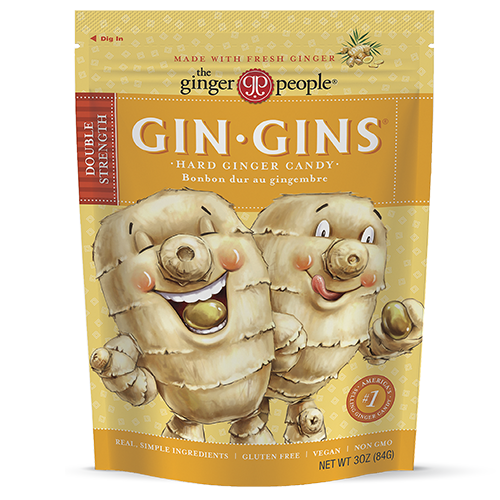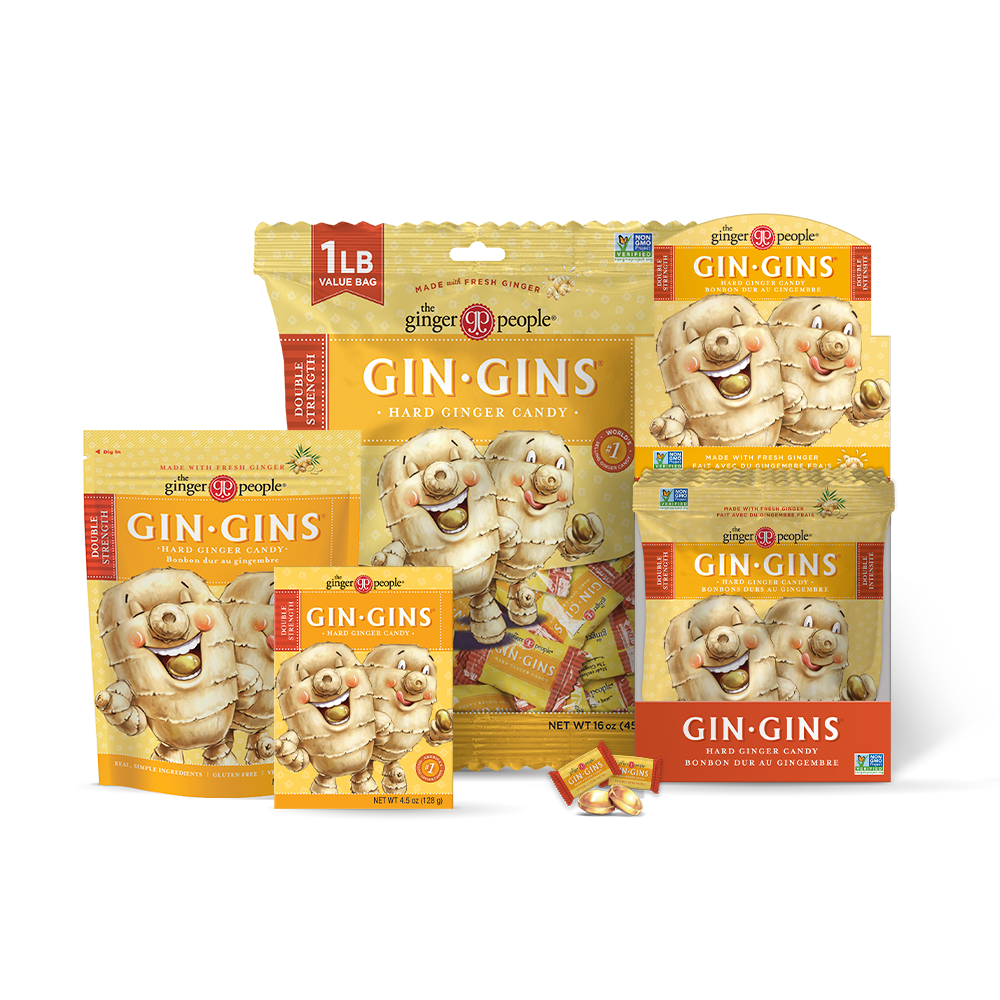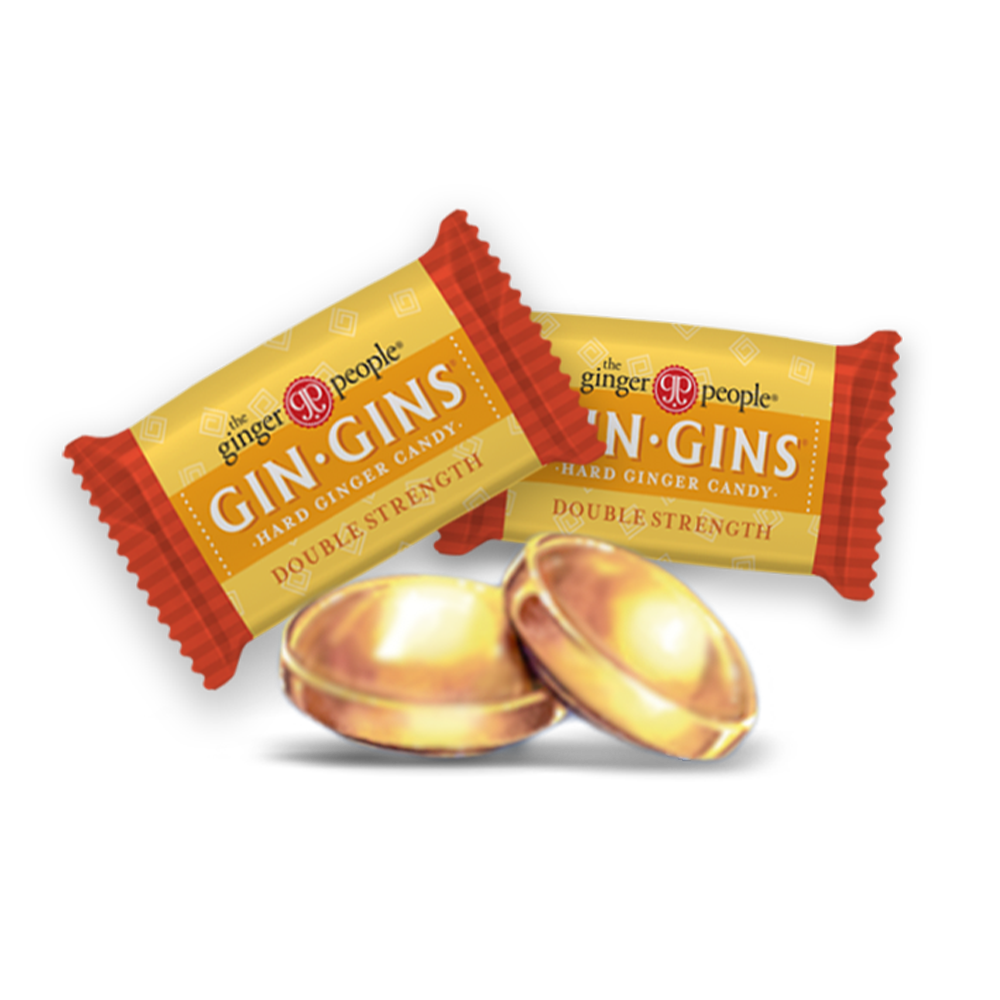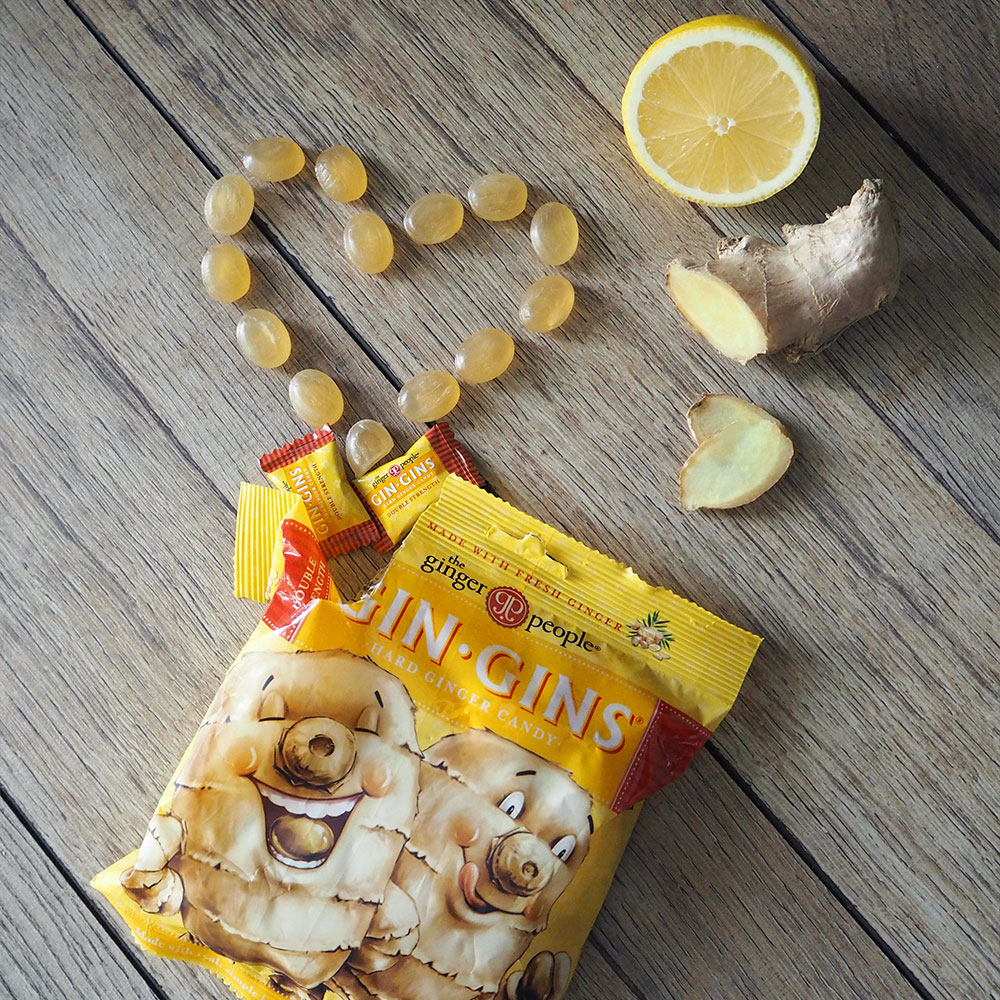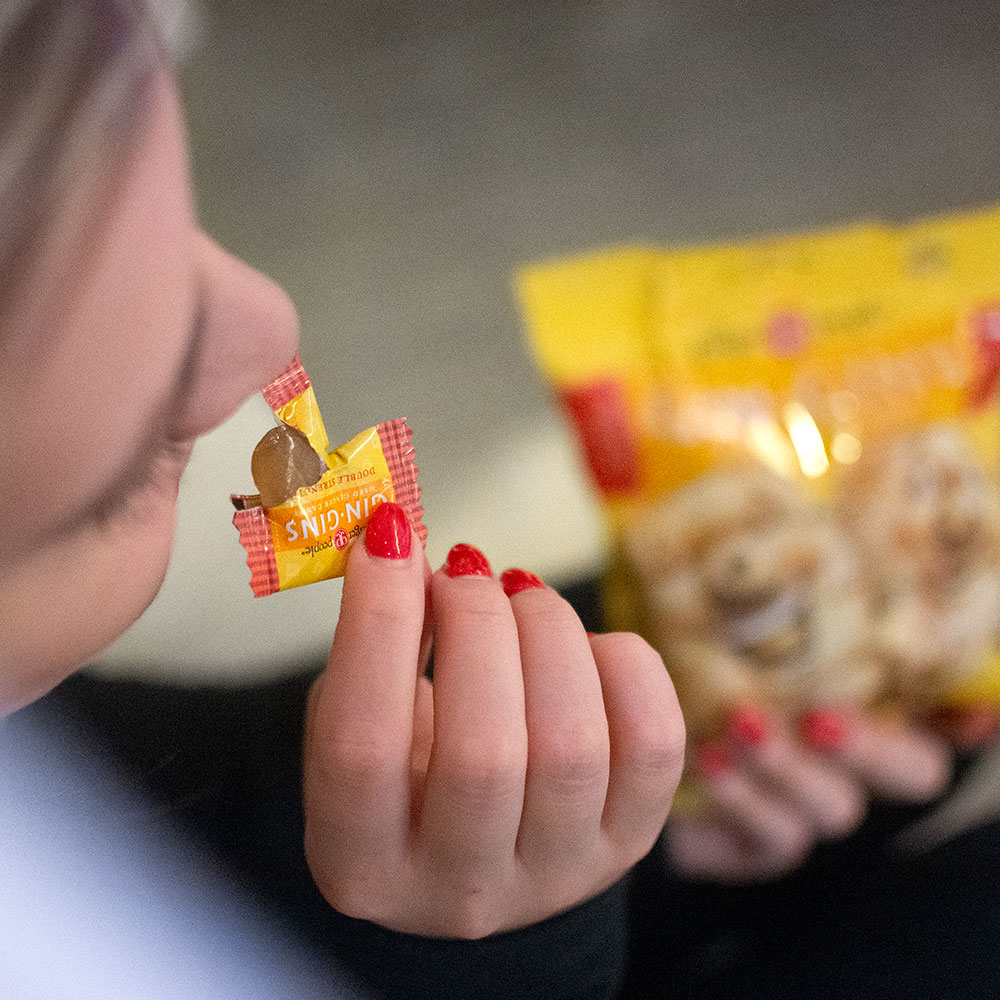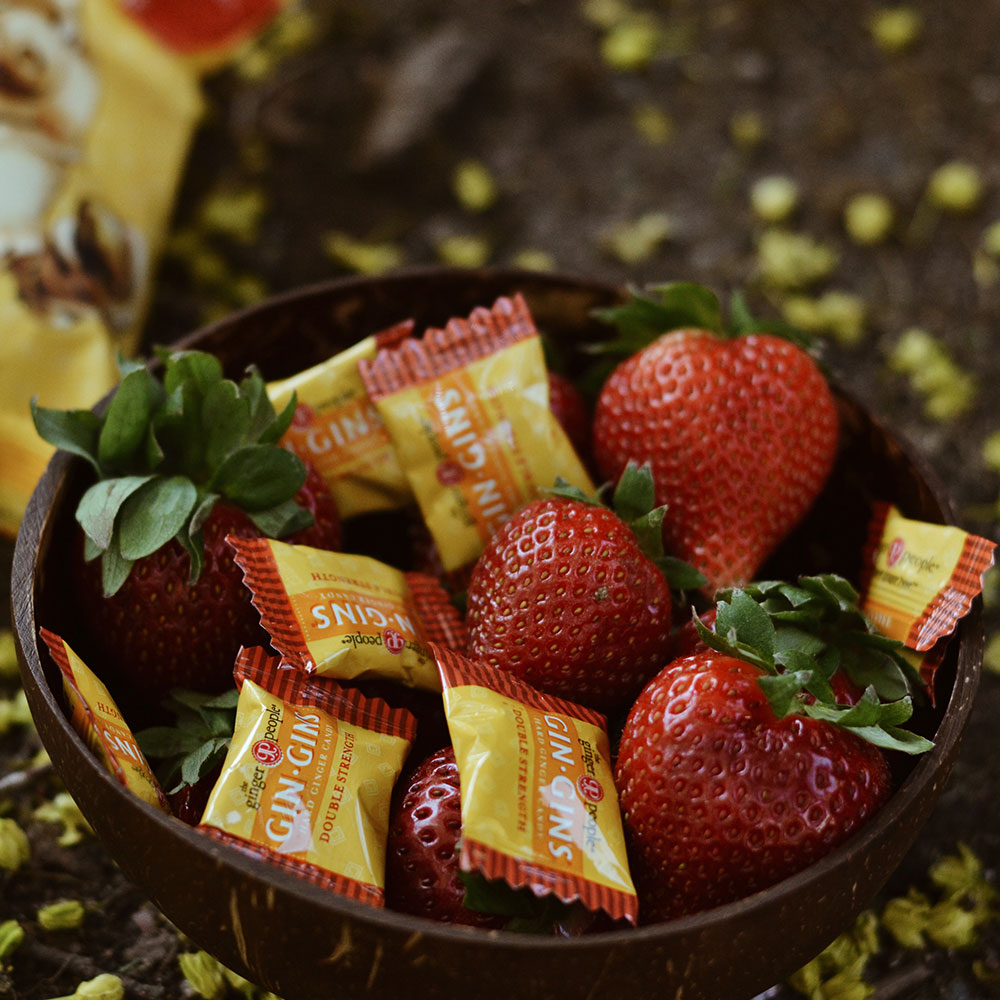 90505_GinGins_DoubleStrength_500px
GinGins_DoubleStrength_Group_web
GinGinsDoubleStrength_4_1000px
GinGinsDoubleStrength_2_1000px
GinGinsDoubleStrength_1_1000px
GinGinsDoubleStrength_3_1000px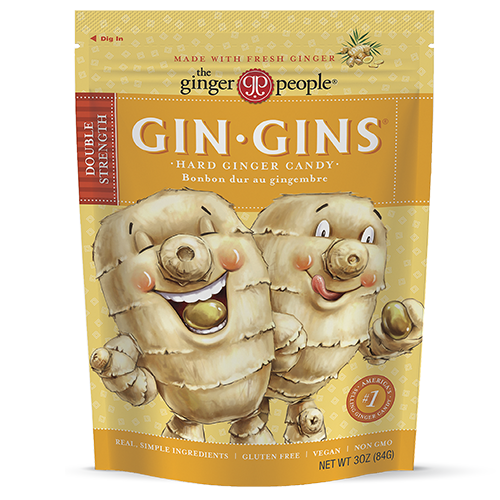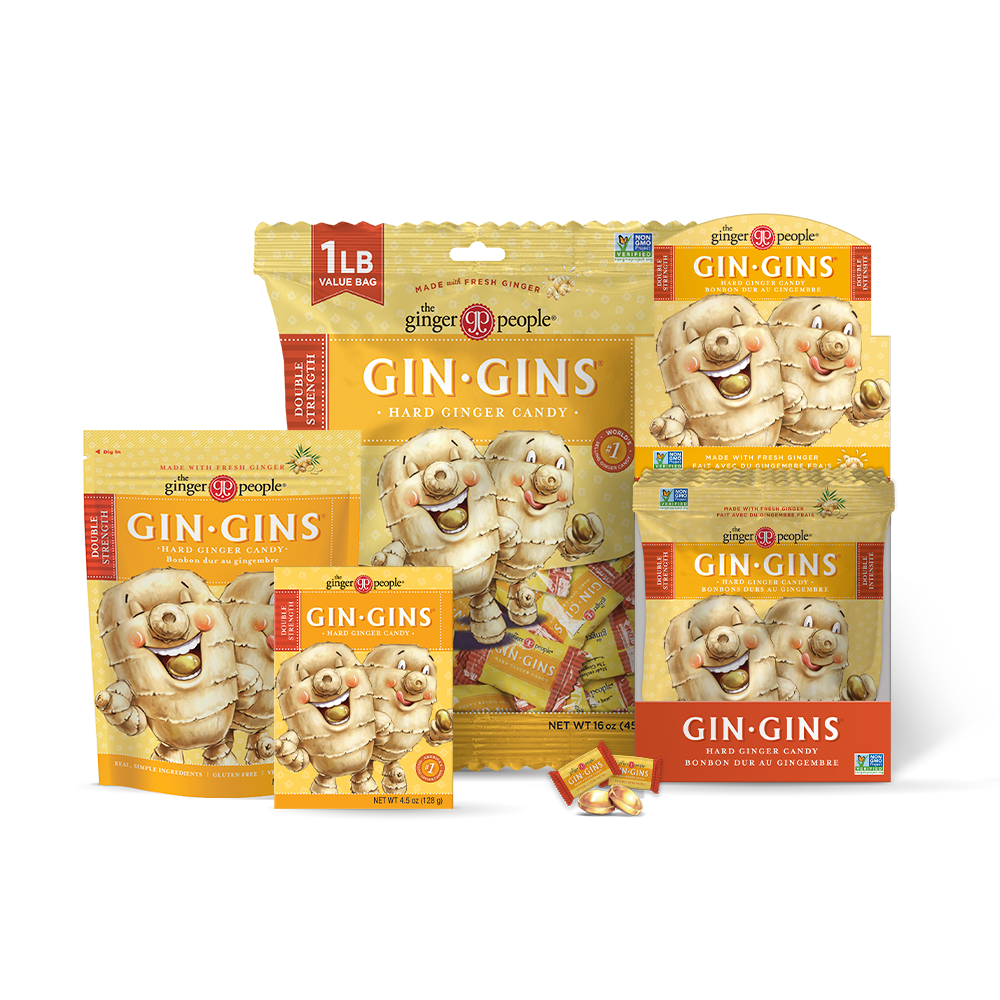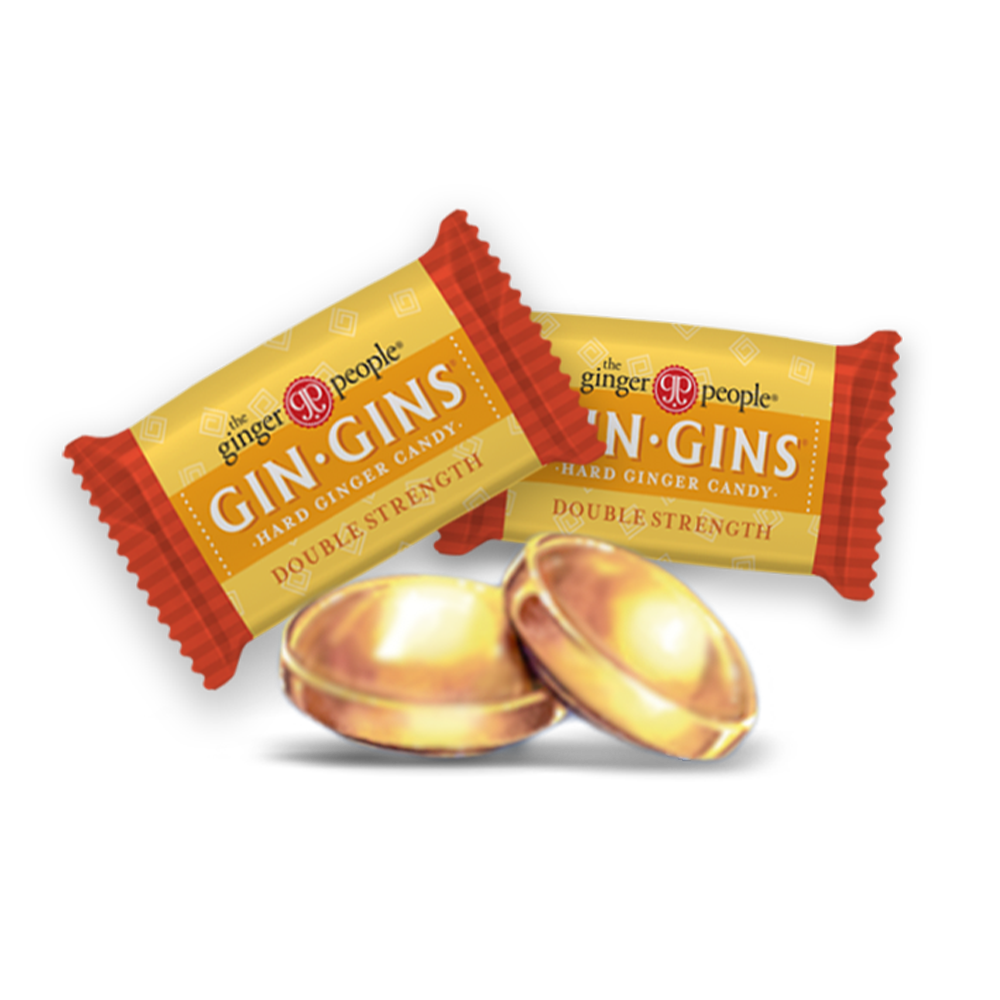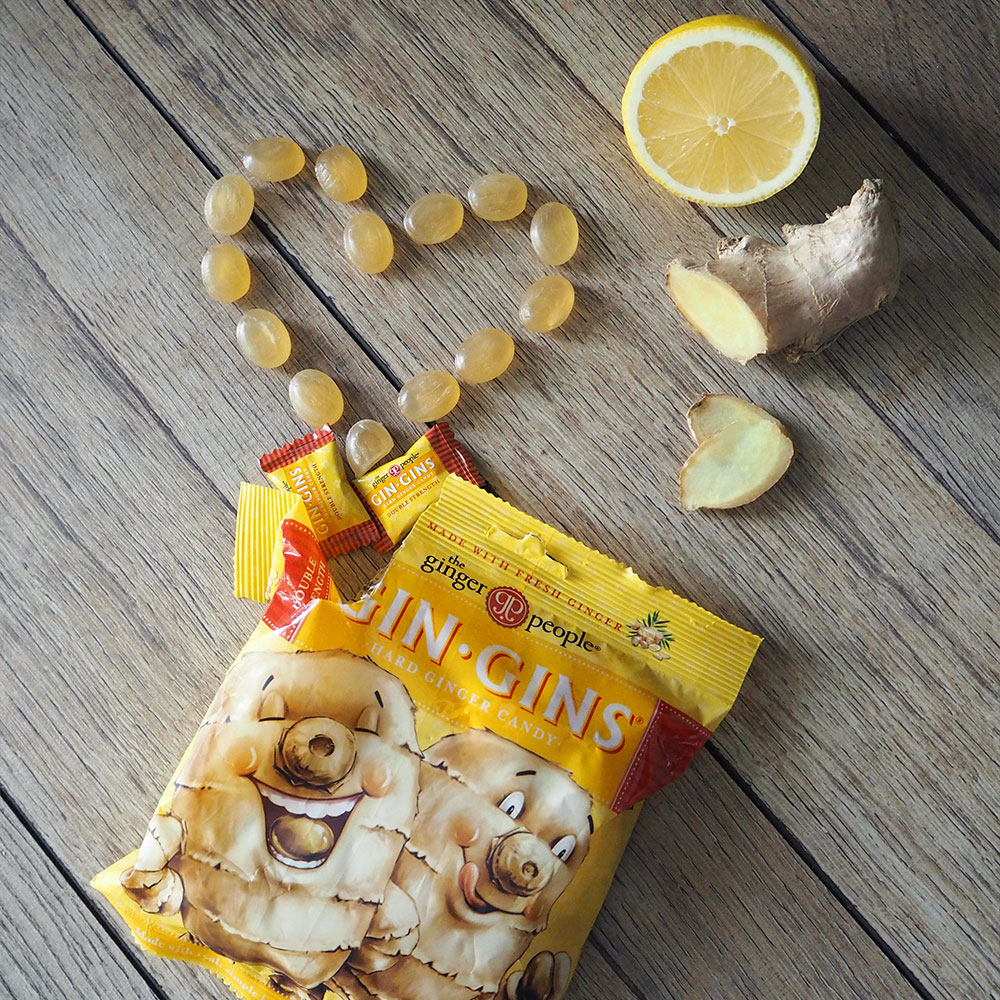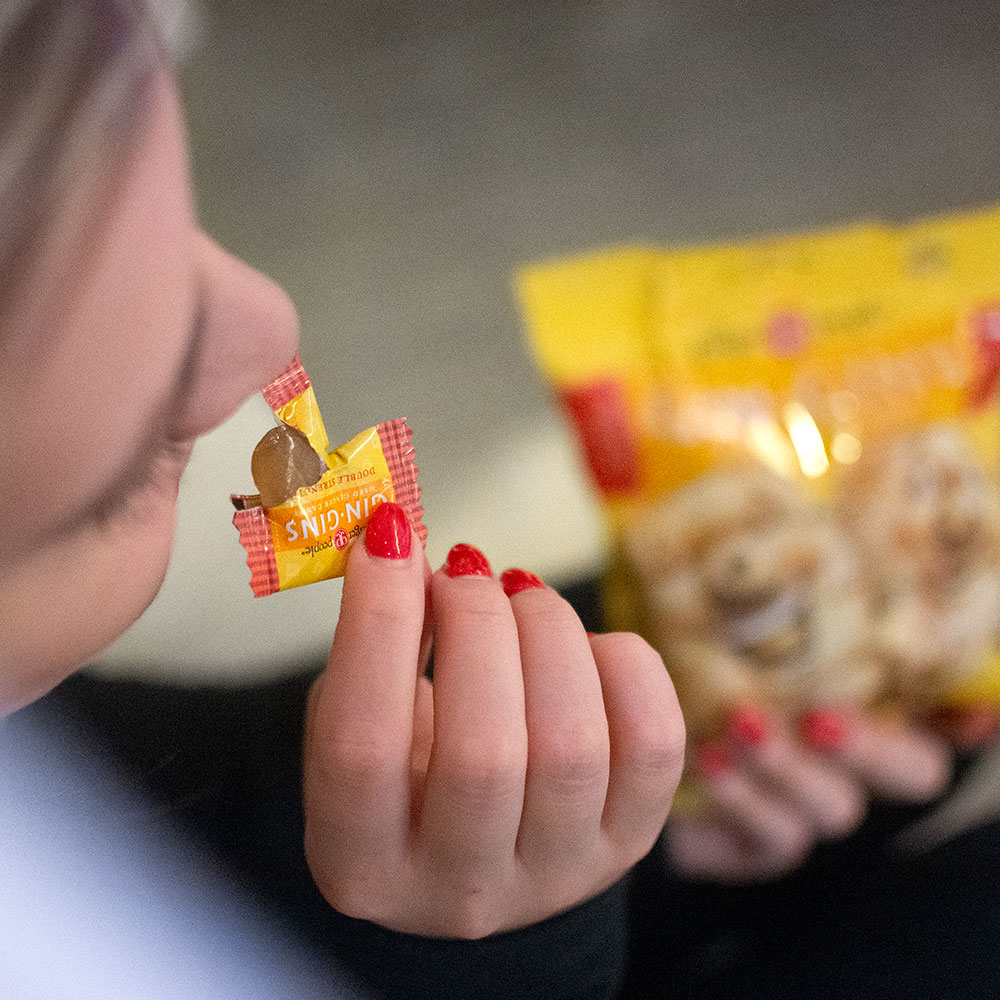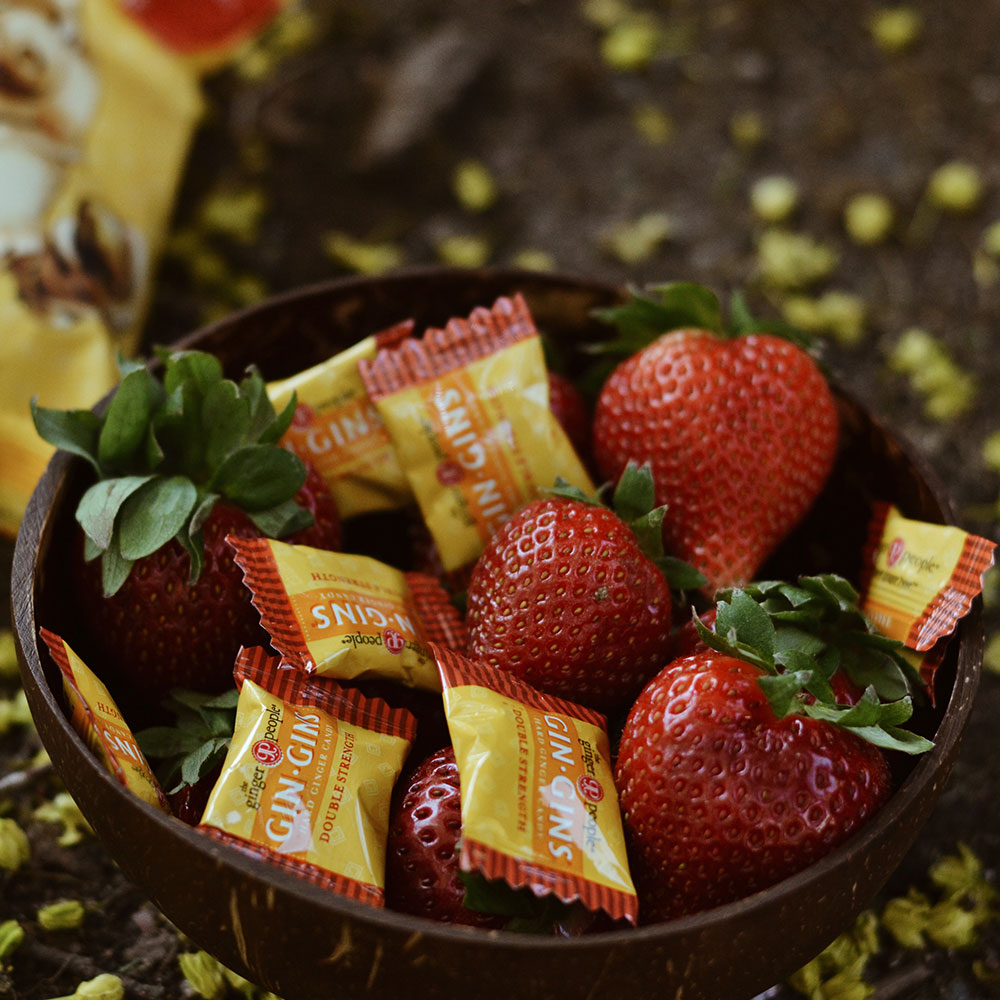 Gin Gins® Double Strength Hard Ginger Candy
A favorite amongst singers and folks with chronic throat tickles, this double strength hard ginger candy delivers soothing, long-lasting pleasure. A lower-cal, tasty way to satisfy a spicy-sweet tooth.
Made with 16% fresh ginger – more than any other brand
Great for boredom, hoarseness, phlegm and coughing
1 Weight Watchers' point – a perfect between-meal pick-me-up
Non-GMO  |   Gluten Free   |   Vegan
America's #1 selling ginger candy
No artificial sweeteners or sugar alcohols
Sustainably farmed ginger – locally grown near the candy factory
Buy online or find it in the candy aisle at your local grocery or specialty store
PRODUCT DETAILS
INGREDIENTS: Cane sugar, glucose syrup, ginger (16%).
Allergens: Made in a facility that also processes soy and peanuts
Made in Indonesia
Available in: 2.1 oz bag   |  3 oz bag   |   11 lb box
Store in a cool, dry place
NUTRITIONAL INFO
REVIEWS
Love these for a when I have a cold! The ginger is great for a sore or scratchy throat!
Obsessed with GinGins Double Strength Hard Candy! These have gotten me through winding road trips, bad dinners, bumpy flights, and most recently on my Eurotrip to Italy, France, and England. I have GinGins littered throughout my kitchen, purse, car, work desk, you name it, there's probably one hiding there. Always on hand to share with a friend too. These are seriously the best ever. Will never stop raving about them. So, please, never ever retire these tasty, gingery miracles. My mouth and body thank you.
I have been using your product for years now. I thought I should tell you how much better my life has been since using your product. I use it for stomach pain, if I ever felt like I am having an attack, I take a couple of ginger chews, my pain goes away & my worries do too. Thank you so much for making my life better.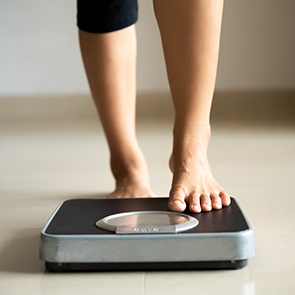 HEALTH NEWS
Does Ginger Help You Lose Weight?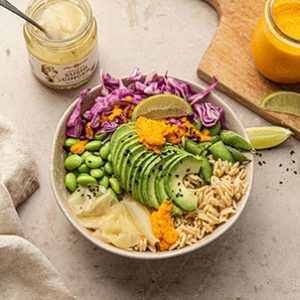 FEATURED RECIPE
Chickpea Rice Bowl with Carrot-Ginger Dressing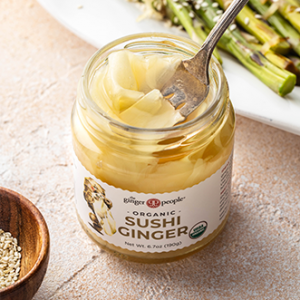 PRODUCT HIGHLIGHT
Organic Pickled Sushi Ginger