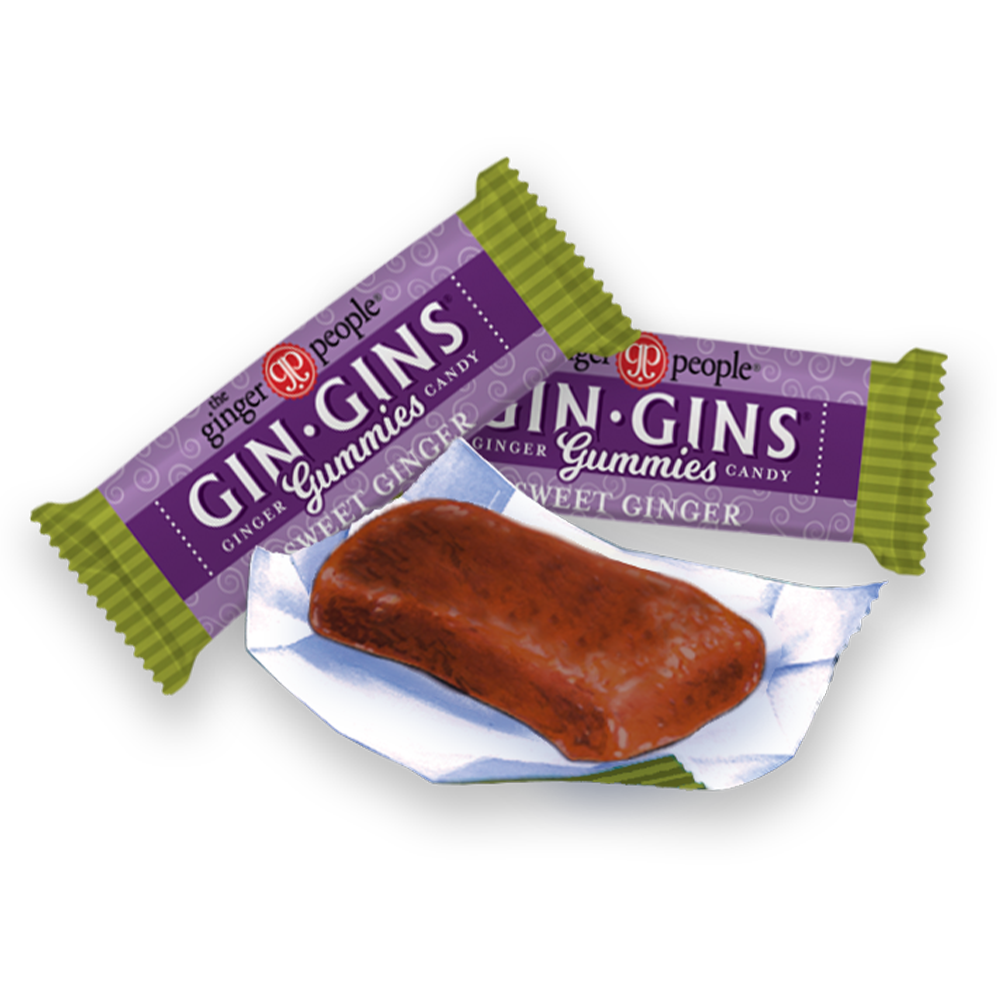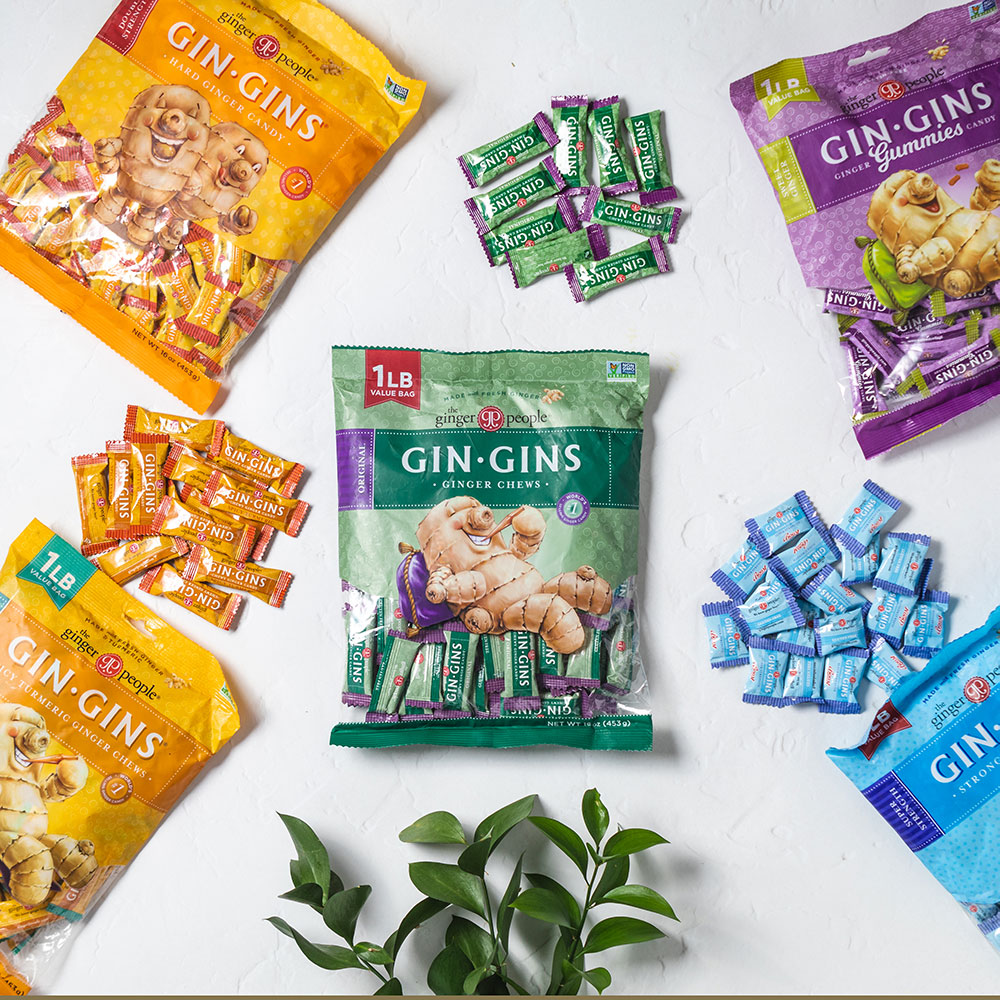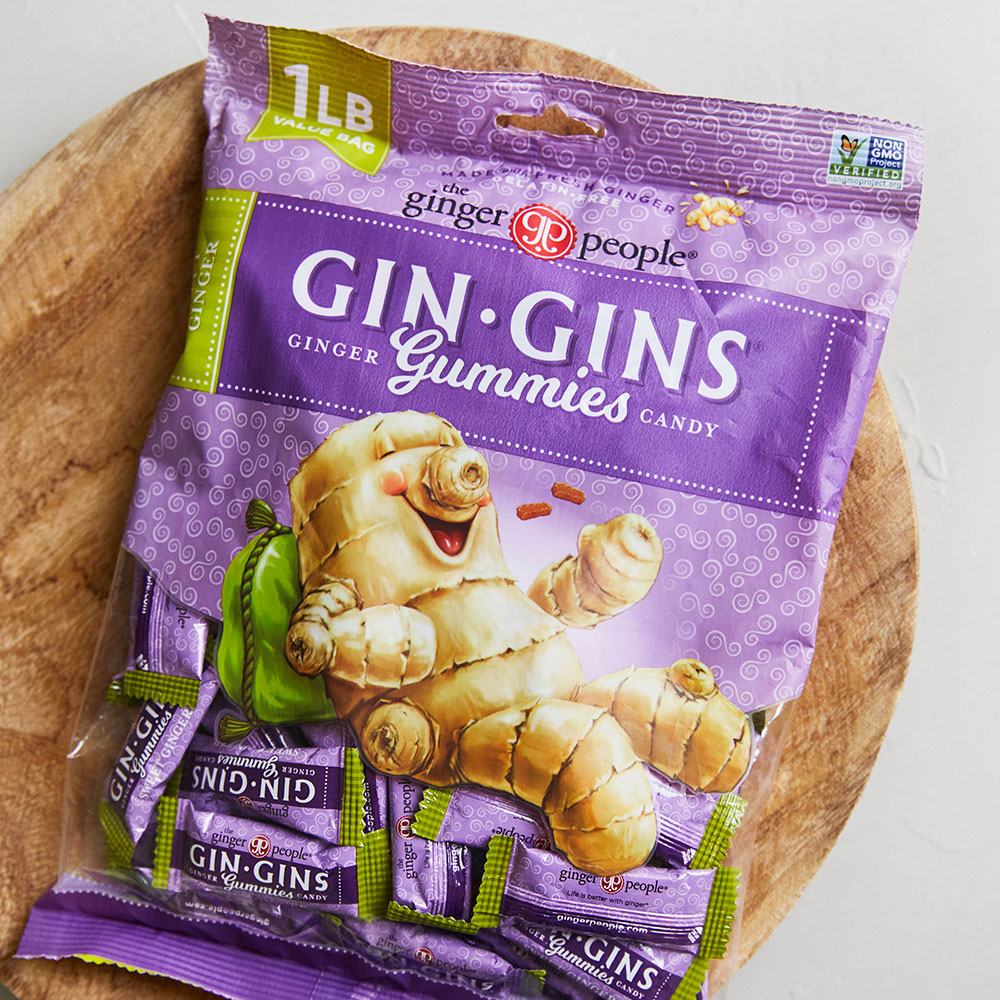 53147_GinGins_1LB_Gummies_500px
53147_GinGinsGummies_2_1000px
53147_GinGinsGummies_1_1000px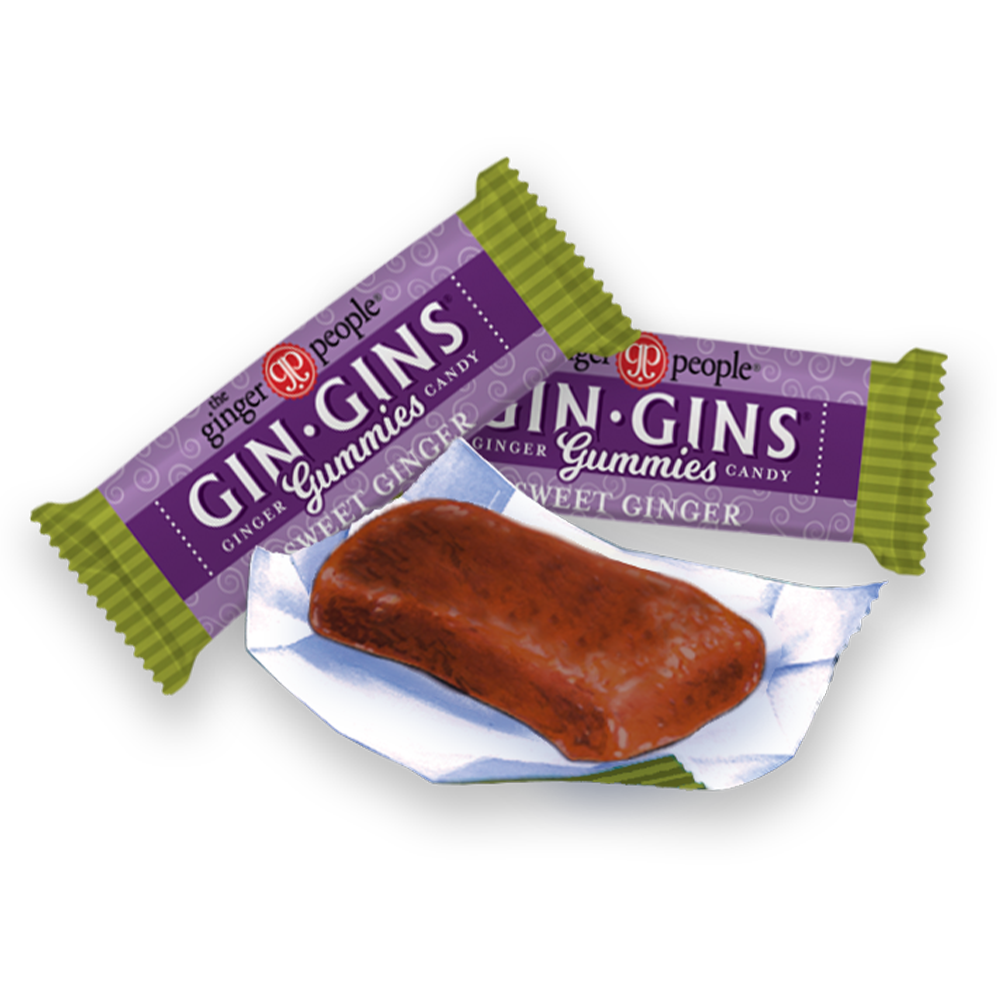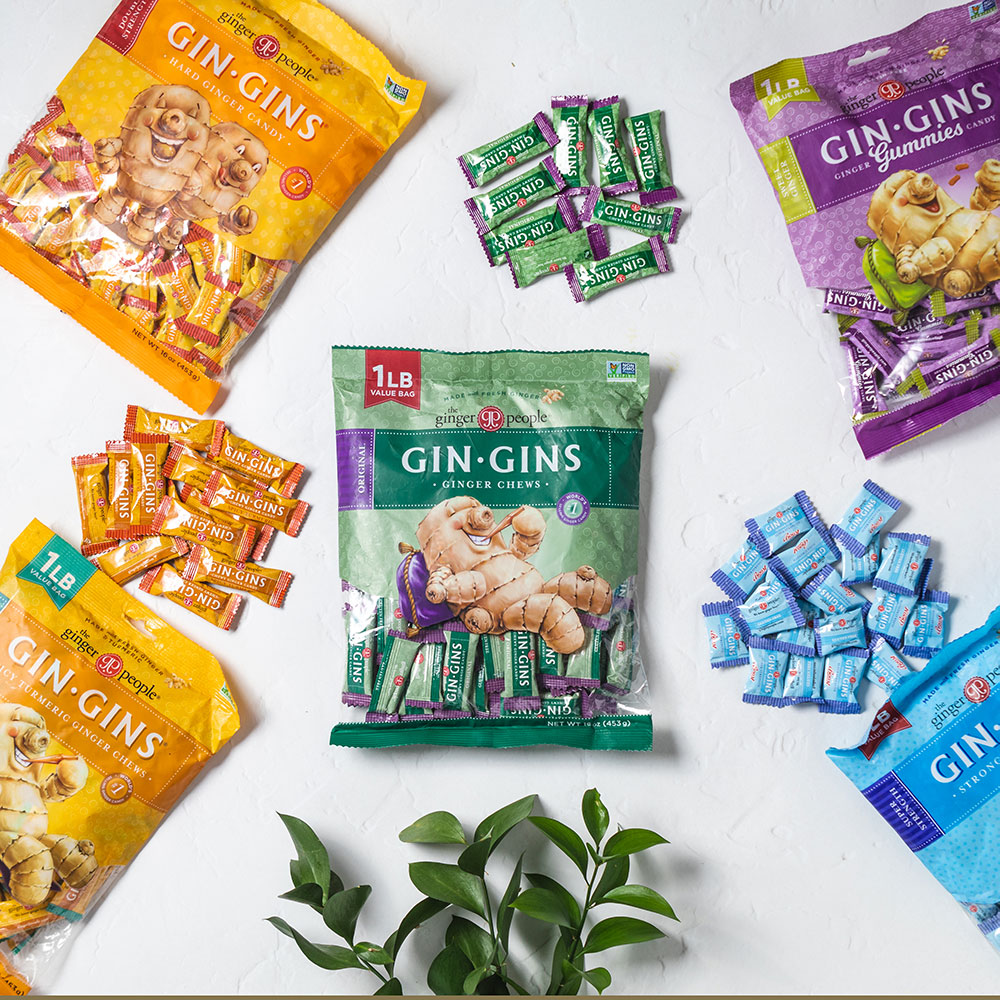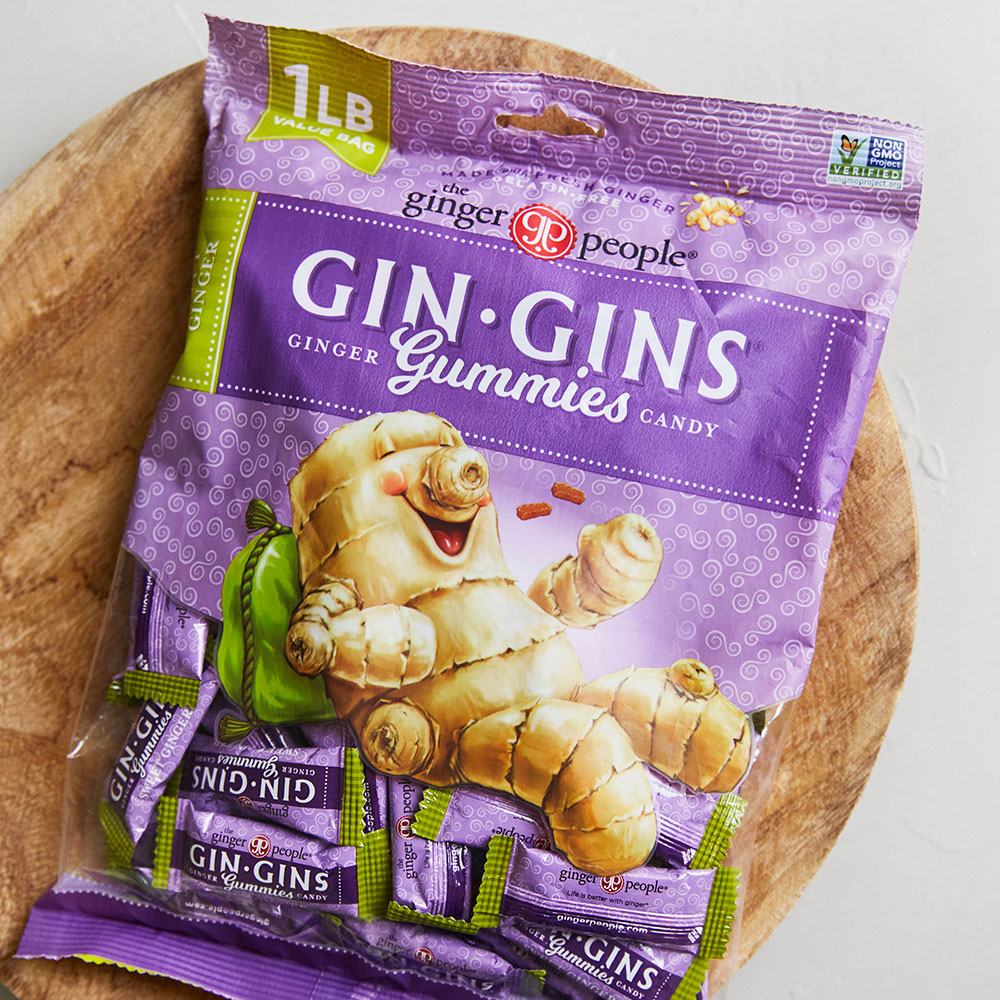 Gin Gins® Sweet Ginger Gummies
A spin-off of our original Gin Gins recipe, these softer, gummy-like candies are a little lighter on heat and delightfully addictive in texture. A unique cooking process mellows the surprising amount of fresh ginger we're able to pack into these sweet, gently-spiced treasures.
Made with 27% fresh ginger – more than any other brand
Great for travel and nausea-related conditions
Non-GMO | Gluten Free | Vegan
America's #1 selling ginger candy
Sustainably farmed ginger – locally grown near the candy factory
Buy online
PRODUCT DETAILS
INGREDIENTS (softer formula): Cane sugar, tapioca syrup, ginger, tapioca starch.
Allergens: Made in a facility that also processes soy and peanuts
Made in Indonesia
Available in: 1 lb bag
NUTRITIONAL INFO

REVIEWS
There are no reviews yet. Be the first one to write one.