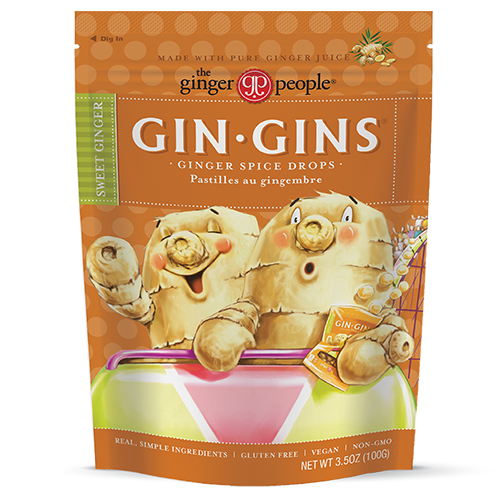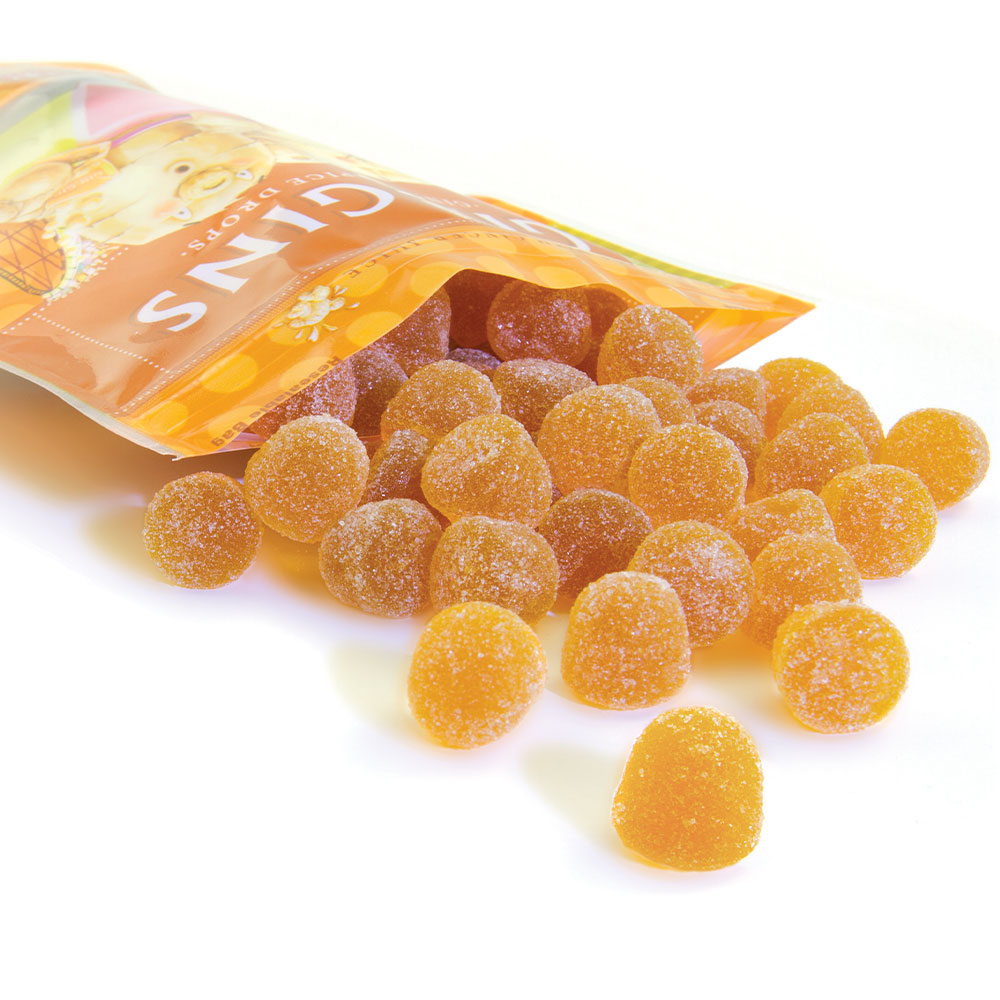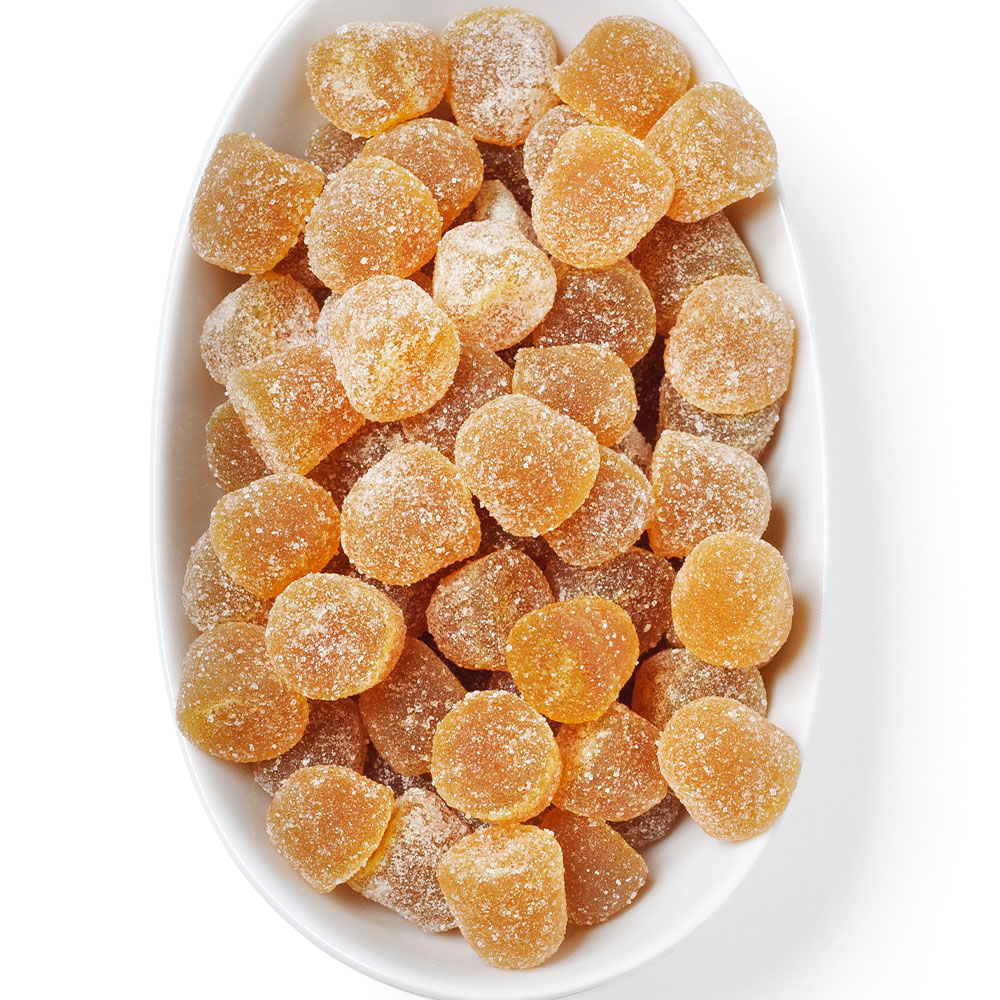 90508_GinGins_SpiceDrops_500px
90508_GinGinsSpiceDrops_1_1000px
90508_GinGinsSpiceDrops_2_1000px
90508_GinGinsSpiceDrops_3_1000px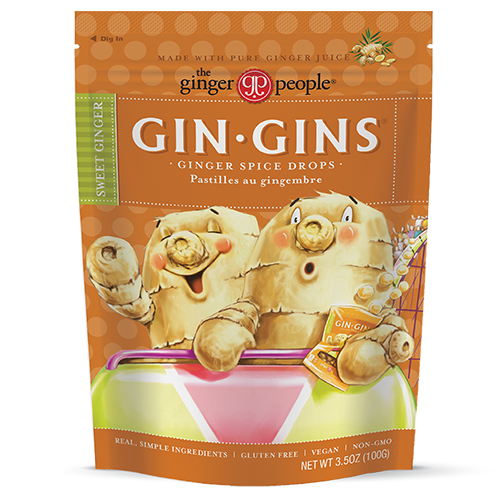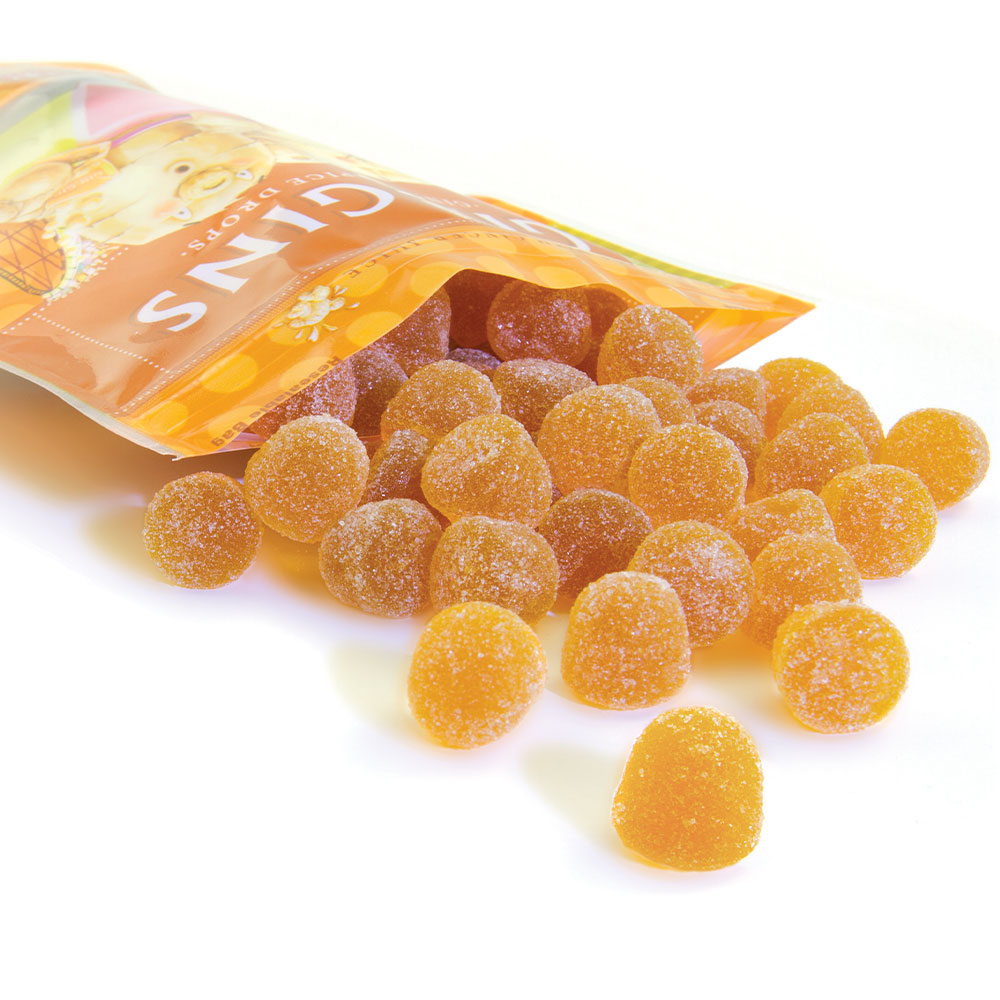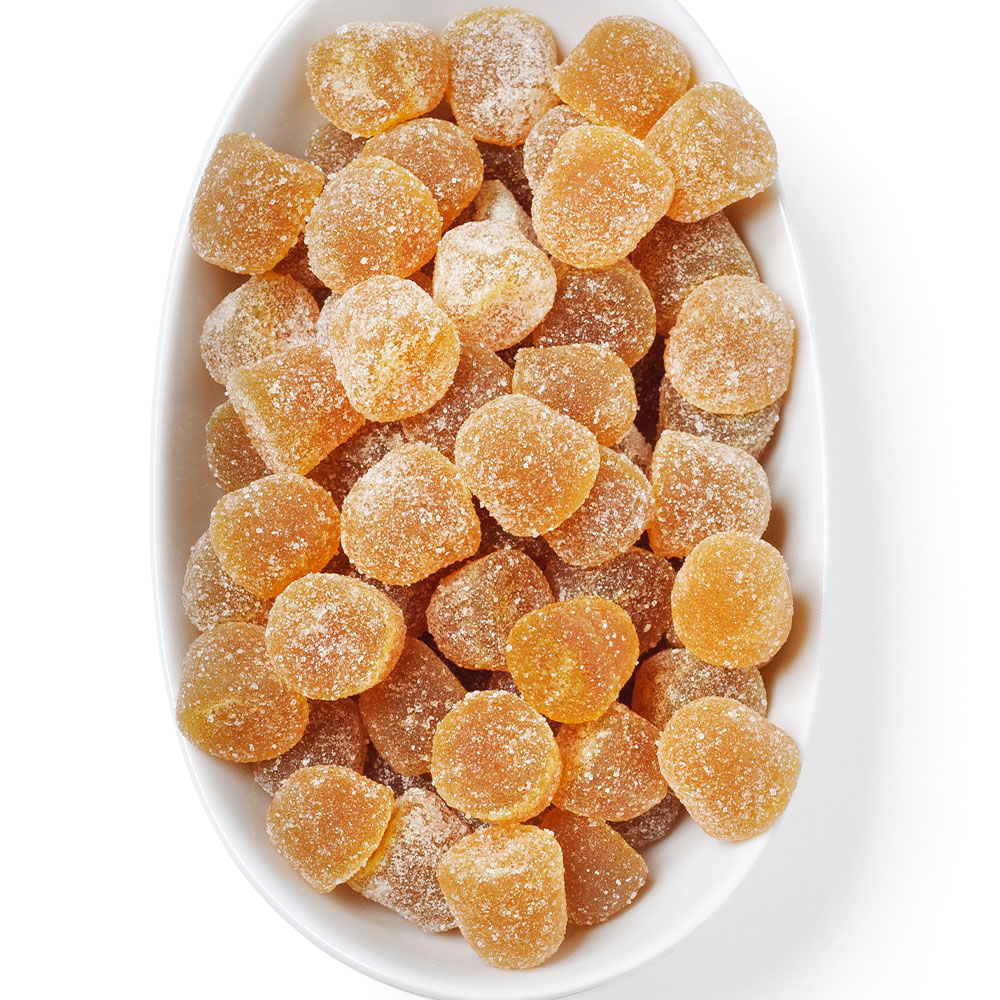 GIN GINS® GINGER SPICE DROPS
The gummy of gummies. Our Ginger Spice Drops are wonderfully tender and chewy with a flavor that's truly artisanal. It's tempting to pop two or three in your mouth at once but take it slow and savor the sweet spice and tantalizing texture.
Made with 8% ginger juice – more than any other brand
Great for travel and nausea-related conditions
One of the only gelatin-free gummies
Made with natural pectin to create a soft, moreish texture
Non-GMO | Gluten Free | Vegan
No artificial sweeteners or sugar alcohols
Sustainably farmed ginger
Buy online or find it in the candy aisle at your local grocery or specialty store
PRODUCT DETAILS
INGREDIENTS: Cane sugar, tapioca syrup, ginger juice (8%), pectin, citric acid, freeze-dried ginger, sodium citrate, color added (turmeric).
Allergens: Made in a facility that also processes milk, eggs, tree nuts, peanuts, wheat, and soybeans. Shared equipment would only include the packaging equipment.
Made in USA
Available in: 3.5 oz bag 
Store in a cool, dry place
NUTRITIONAL INFO

REVIEWS
I love these ginger spice drops. I found them after I was recommended ginger chews. These are my favorite and I have yet to try other products.
These are my favorite candy since i found them at my local sprouts market! They satisfy my craving for gummy candy and I only need to eat a few!
i love these so much. i've gone through almost 4 bags and they help me so much. i get nauseous throughout the day and these immediately calm it. my stomach also hurts regularly and these make it feel better. would definitely recommend to everyone!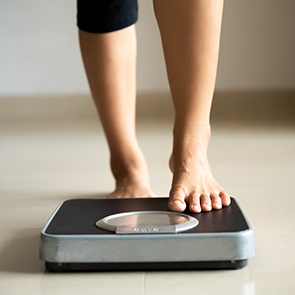 HEALTH NEWS
Does Ginger Help You Lose Weight?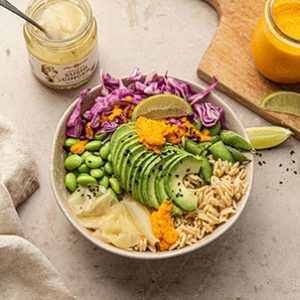 FEATURED RECIPE
Chickpea Rice Bowl with Carrot-Ginger Dressing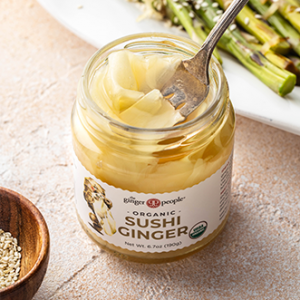 PRODUCT HIGHLIGHT
Organic Pickled Sushi Ginger