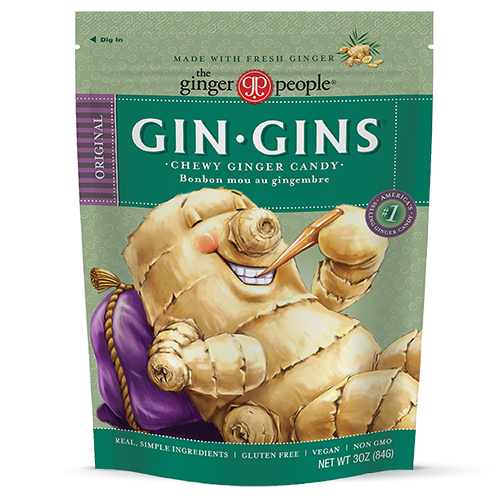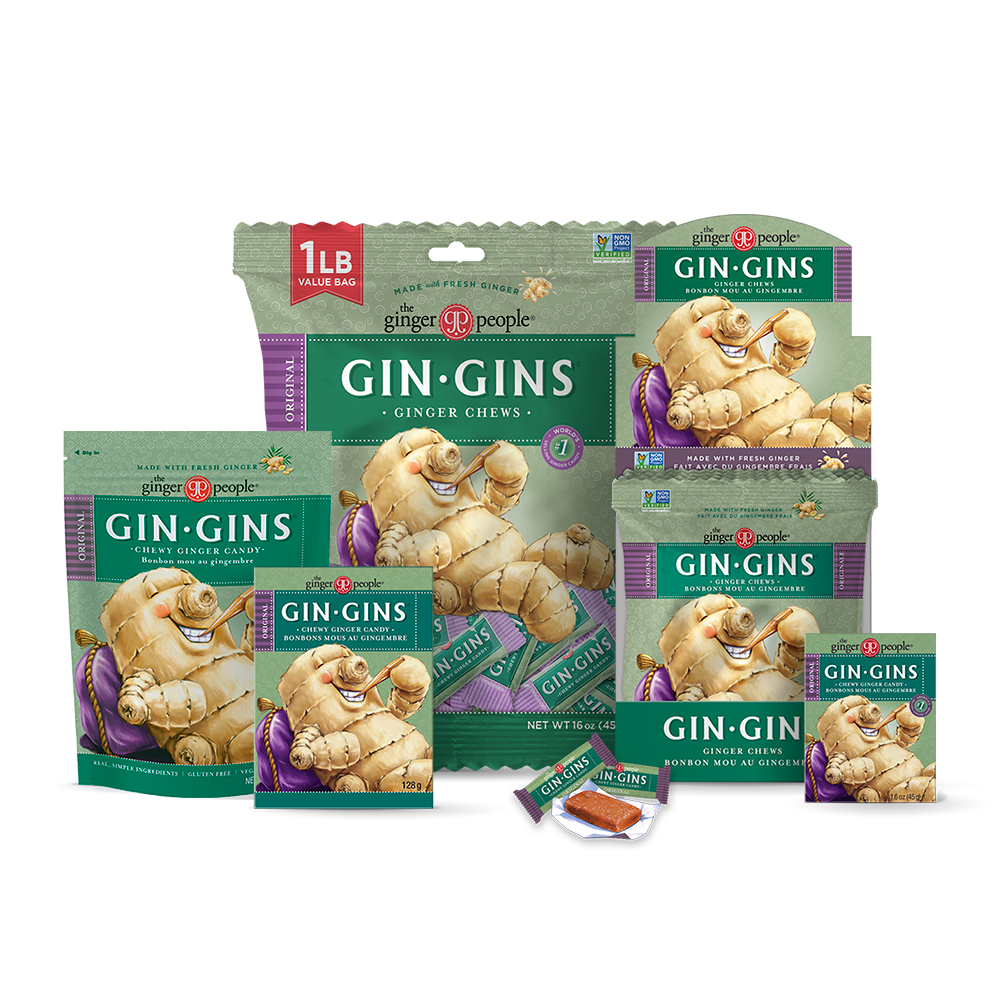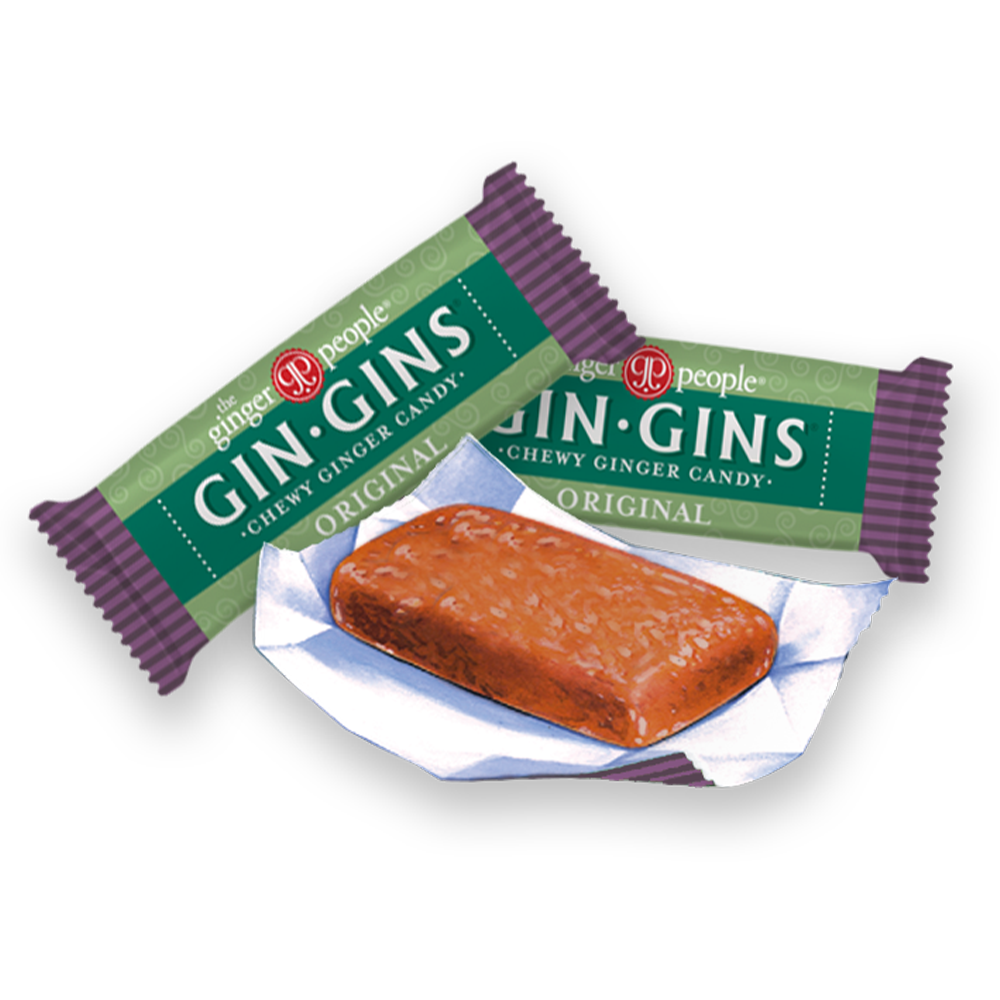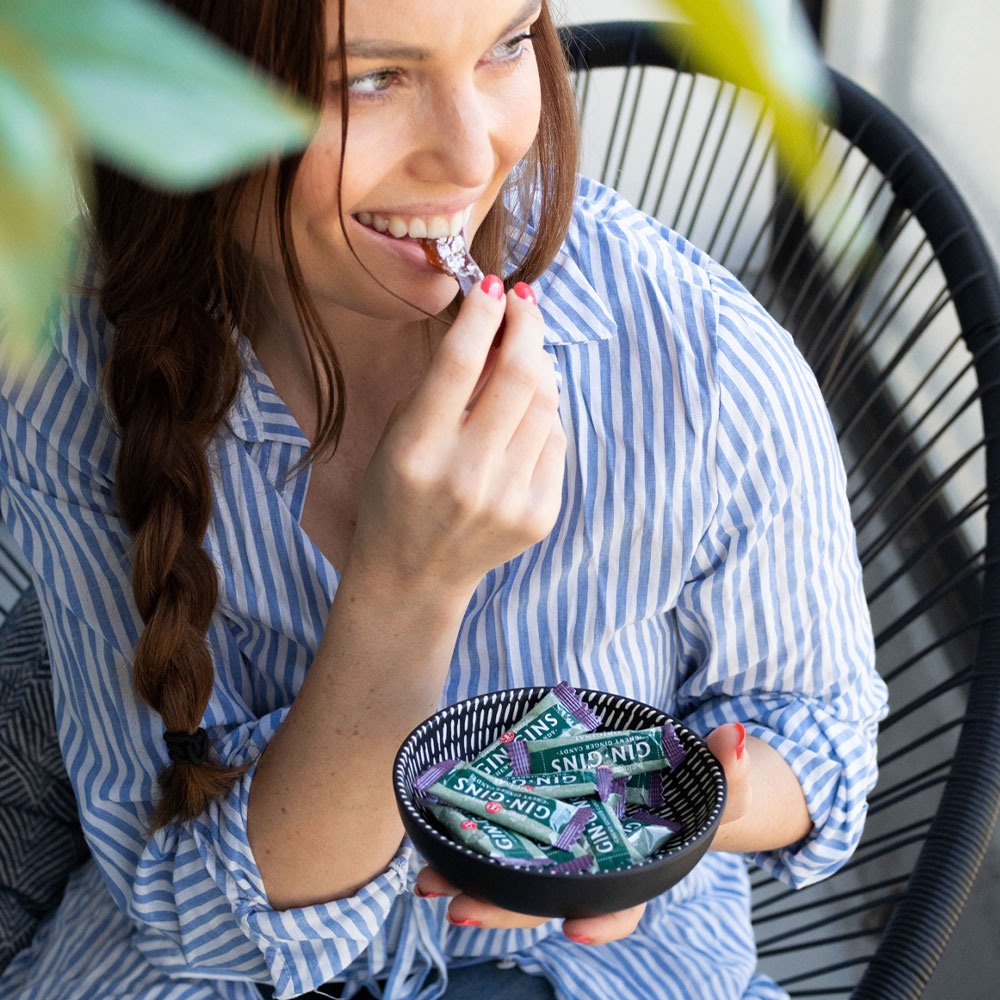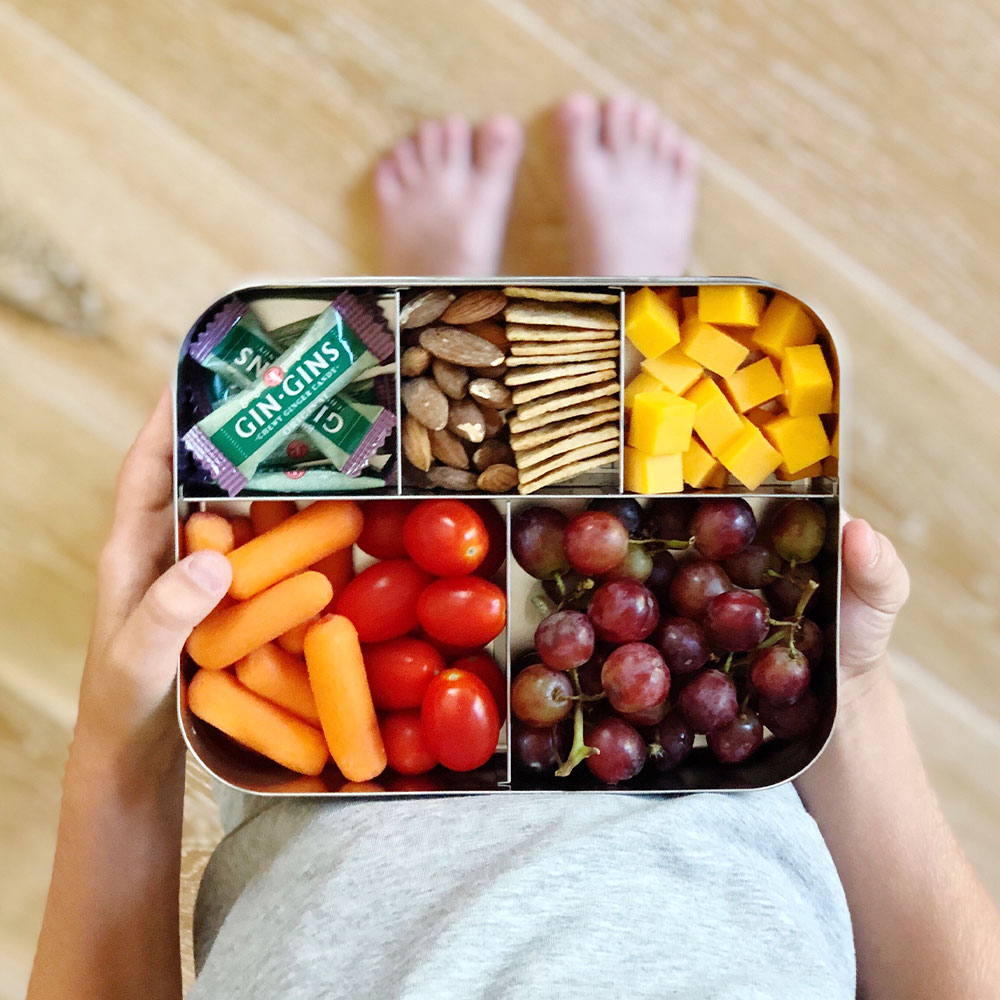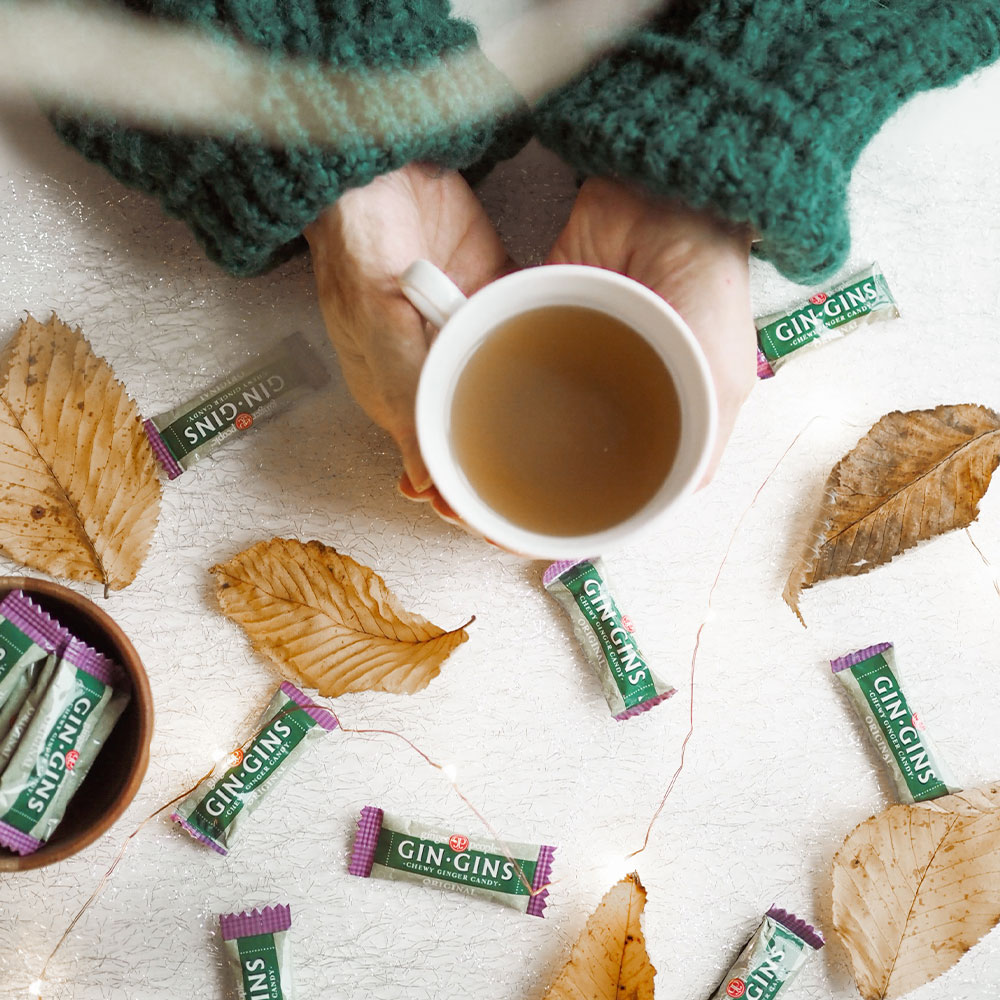 90502_GinGins_Original_500px
GinGins_Original_Group_web
GinGinsOriginalGingerChews_4_1000px
GinGinsOriginalGingerChews_1_1000px
GinGinsOriginalGingerChews_2_1000px
GinGinsOriginalGingerChews_3_1000px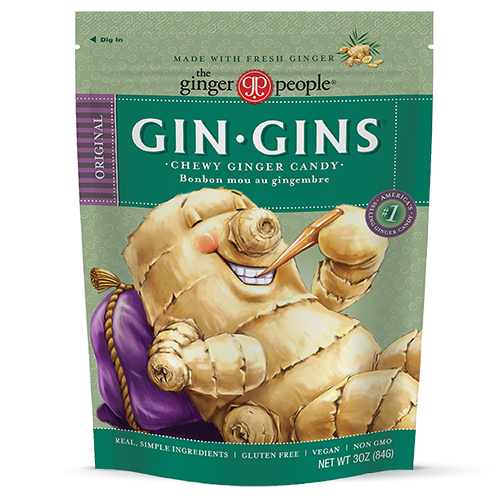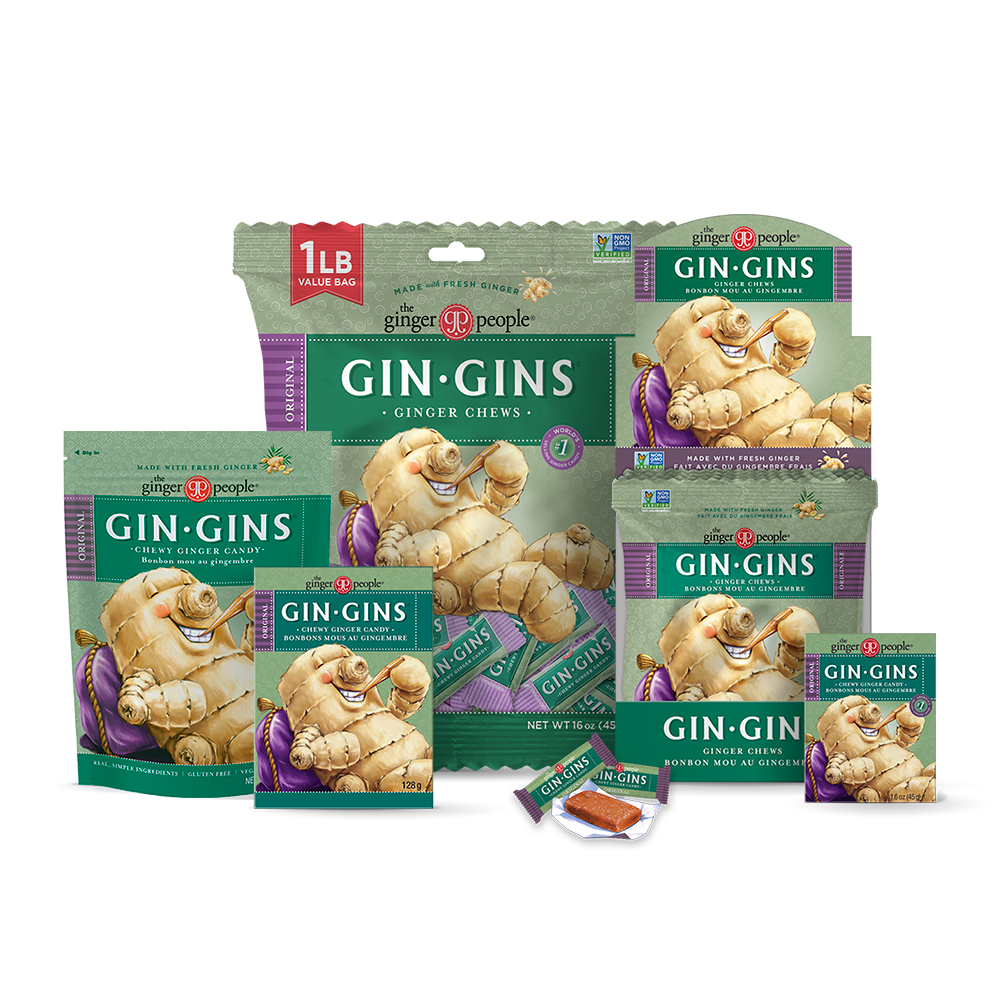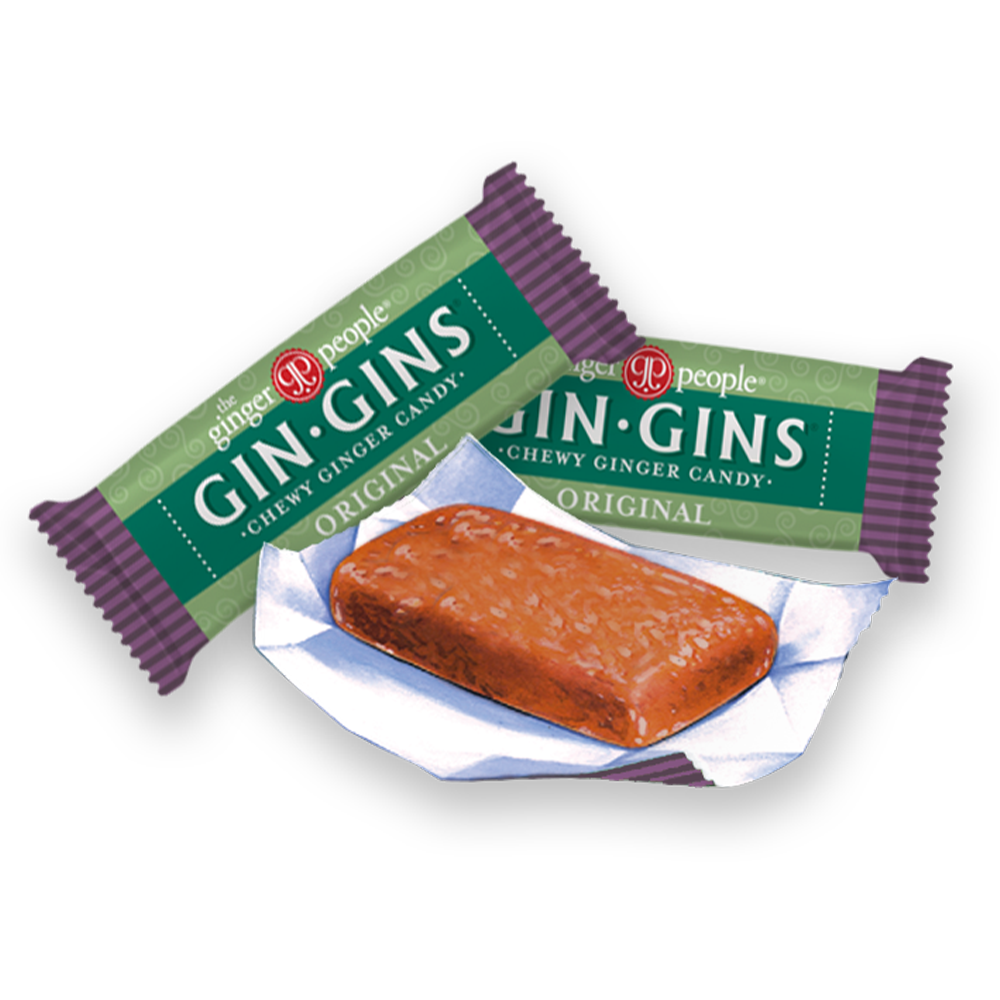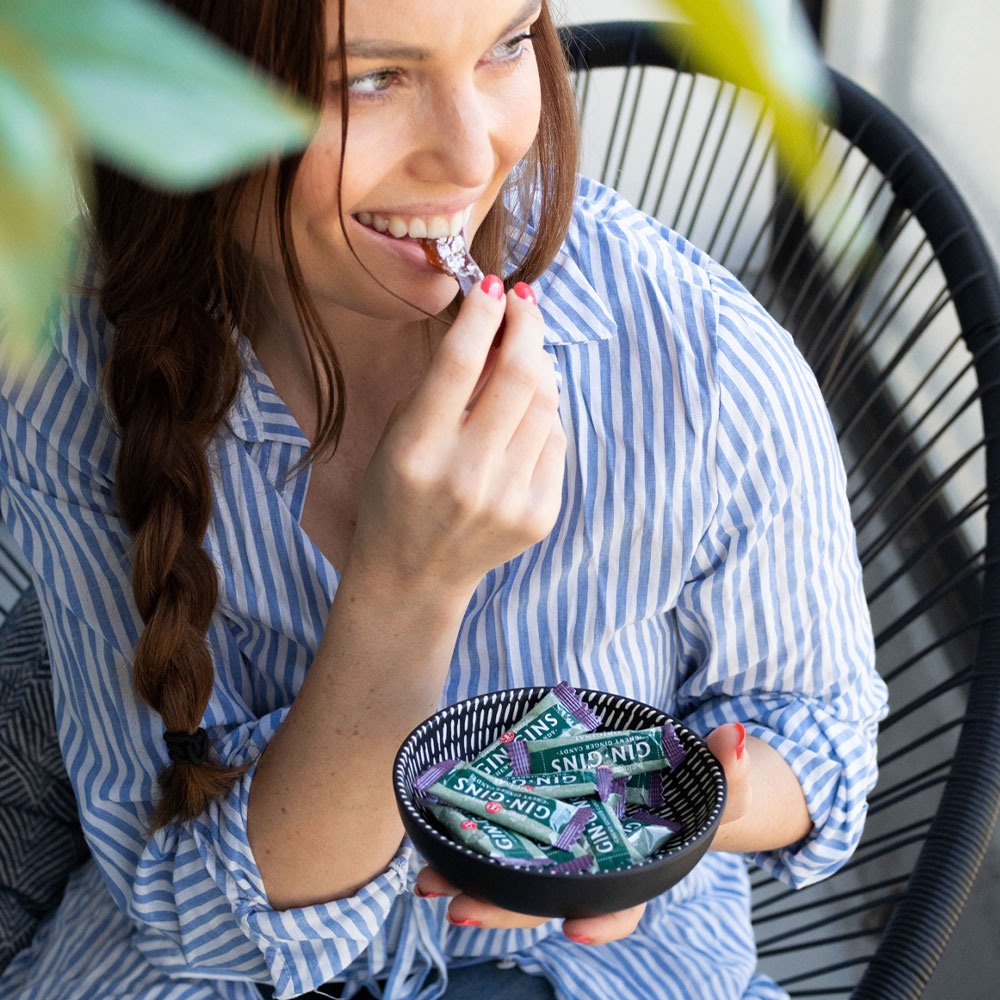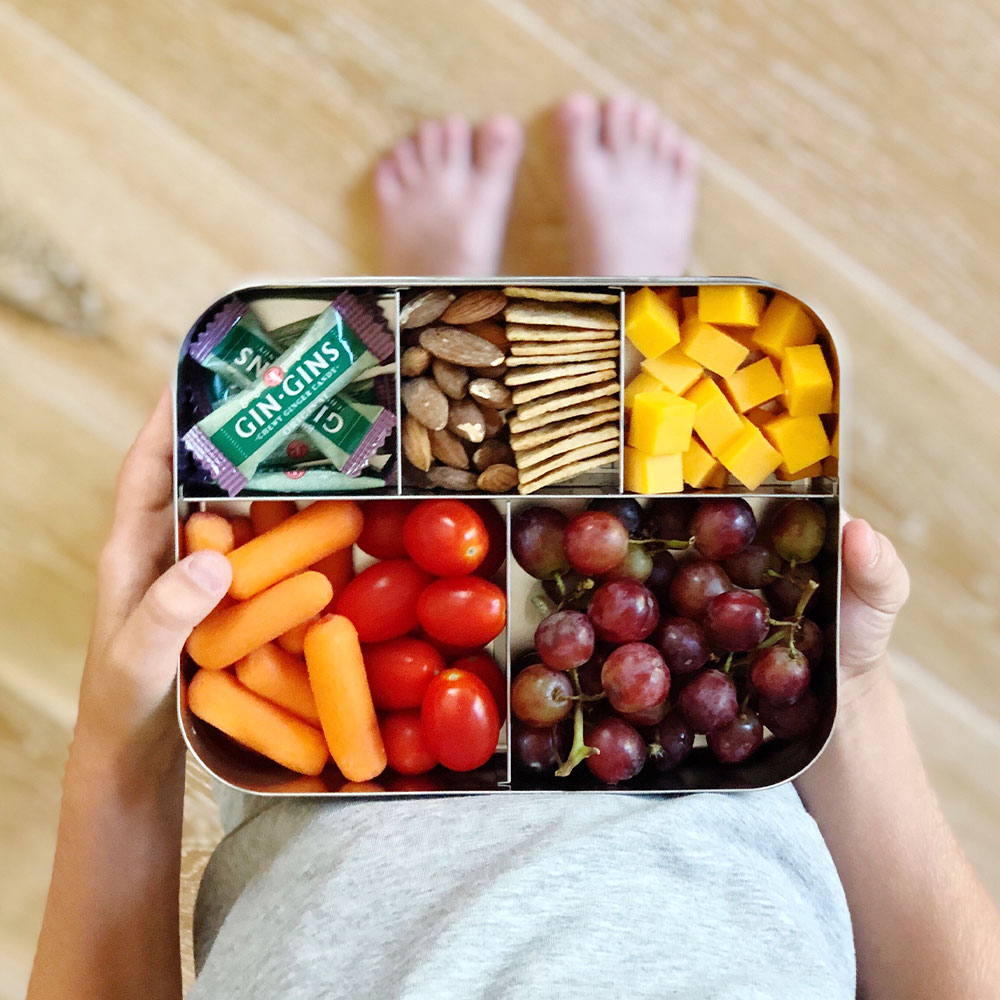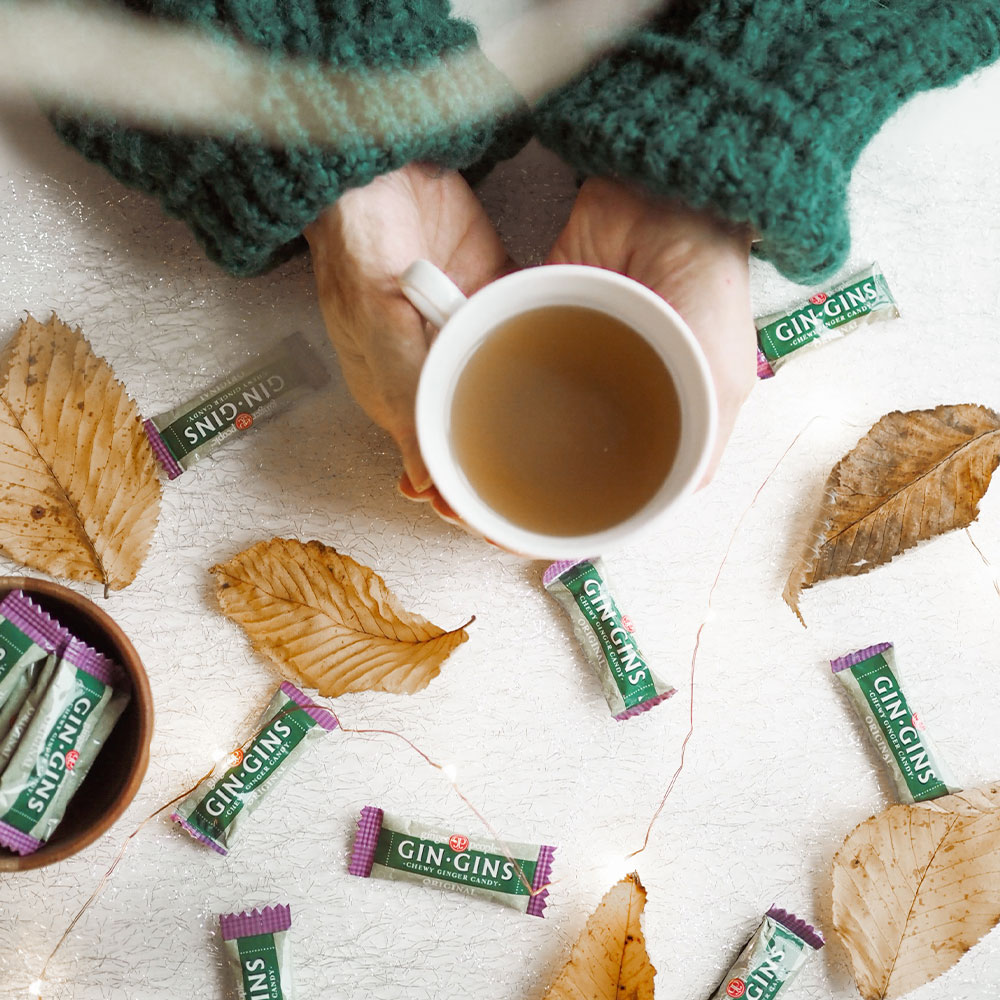 GIN GINS® ORIGINAL GINGER CHEWS
These tingly, chewy treats are an enjoyable alternative to anti-nausea medicine. Whether you're treating a belly ache, a bout of nausea or simply indulging yourself, always have these classic, yummy ginger candies in your stash. 
Made with 10% fresh ginger – more than any other brand
Great for travel and nausea-related conditions
Non-GMO | Gluten Free | Vegan
America's #1 selling ginger candy
Voted "Best Candy" by the Fiery Foods Association
Sweetened with cane sugar – nothing artificial
Sustainably farmed ginger – locally grown near the candy factory
Buy online or find it in the candy aisle at your local grocery or specialty store
PRODUCT DETAILS
INGREDIENTS: Cane sugar, ginger (10%), tapioca starch.
Allergens: Made in a facility that also processes soy and peanuts
Made in Indonesia
Available in: 1.6 oz travel pack   |   3 oz bag   |   4.5 oz box   |   1 lb bag   |   11 lb box
Store in a cool, dry place
NUTRITIONAL INFO

REVIEWS
Hi, I just wanted to tell you how grateful my family and I are for your products. My grandfather is in chemotherapy and the ginger chews are the only thing that can help his terrible nausea from the treatment. You guys are great, we are big fans!
I'm a gingerholic. I love this tasty wrapped up morsel of goodness💝 I cannot get enough!
These chews are my 10:30ish energy blast with my last cup of coffee and it's something I look forward to every day. Just a little sweetness with a nice burst of ginger spice. Three of these just completely perk up the attitude and outlook. These are one of the most enjoyable treats you can have and feel really good about. Absolutely love these.
I tried what I thought was the original flavor when experiencing some nausea and they really helped settle my stomach. I then tried to buy more and couldn't find the one I originally had (not on your website or Amazon). Did you change recipe? I'd had the one that was wrapped in paper, with tapioca powder and kinda tube shaped. Superior to the one sold on website now.
Response from The Ginger People
Hi Jim, Thanks for taking the time to write a review. We haven't changed our recipe and still pack 10% fresh ginger into each batch we make. Given we use a fresh ingredient, it can vary a little bit in its intensity batch to batch. If you prefer our paper-wrapped Original Ginger Chews, you can find those at Trader Joe's. Thanks again for your feedback. – Mr. Knobs