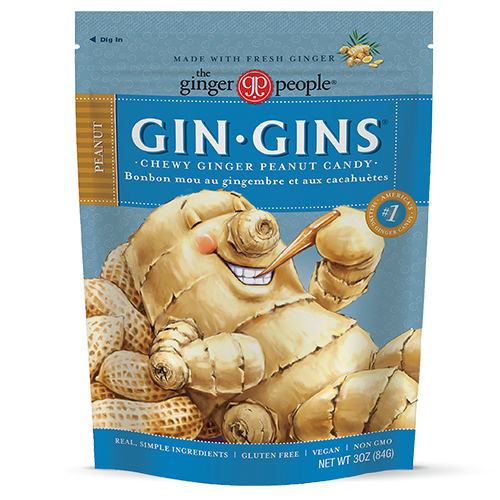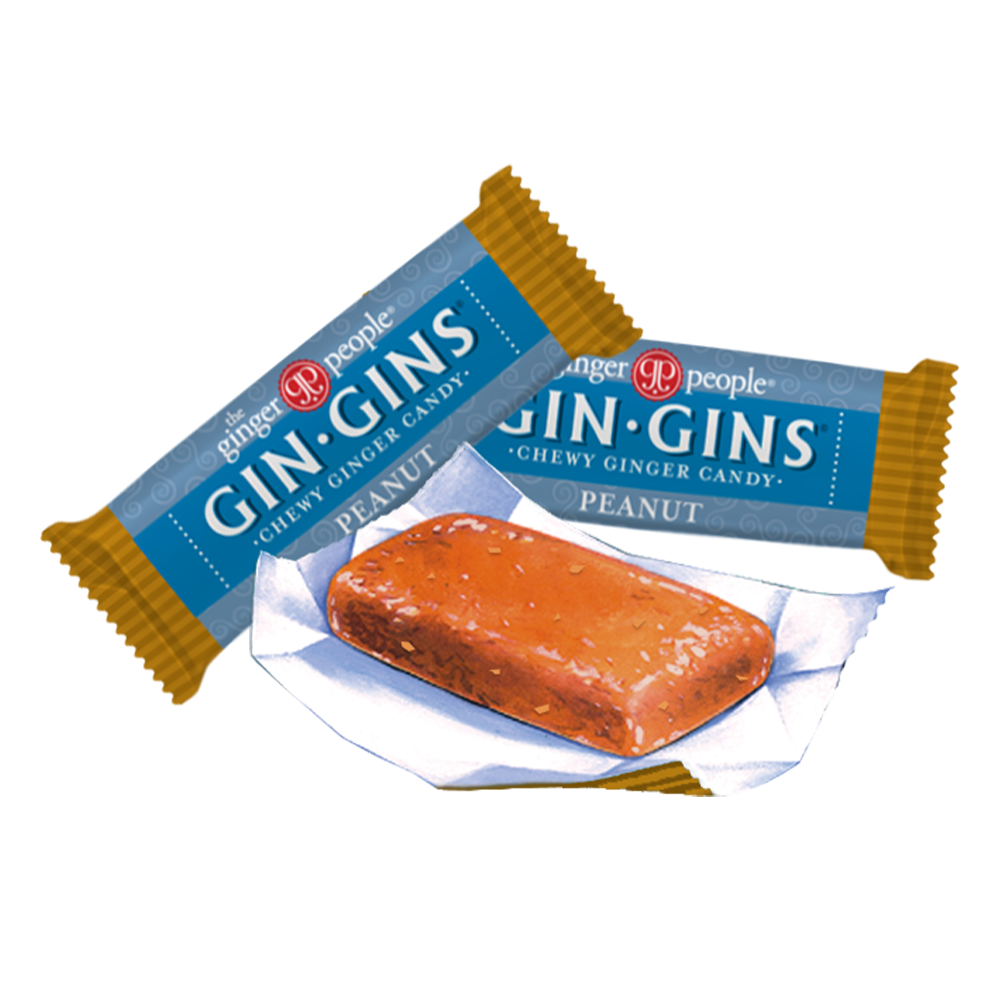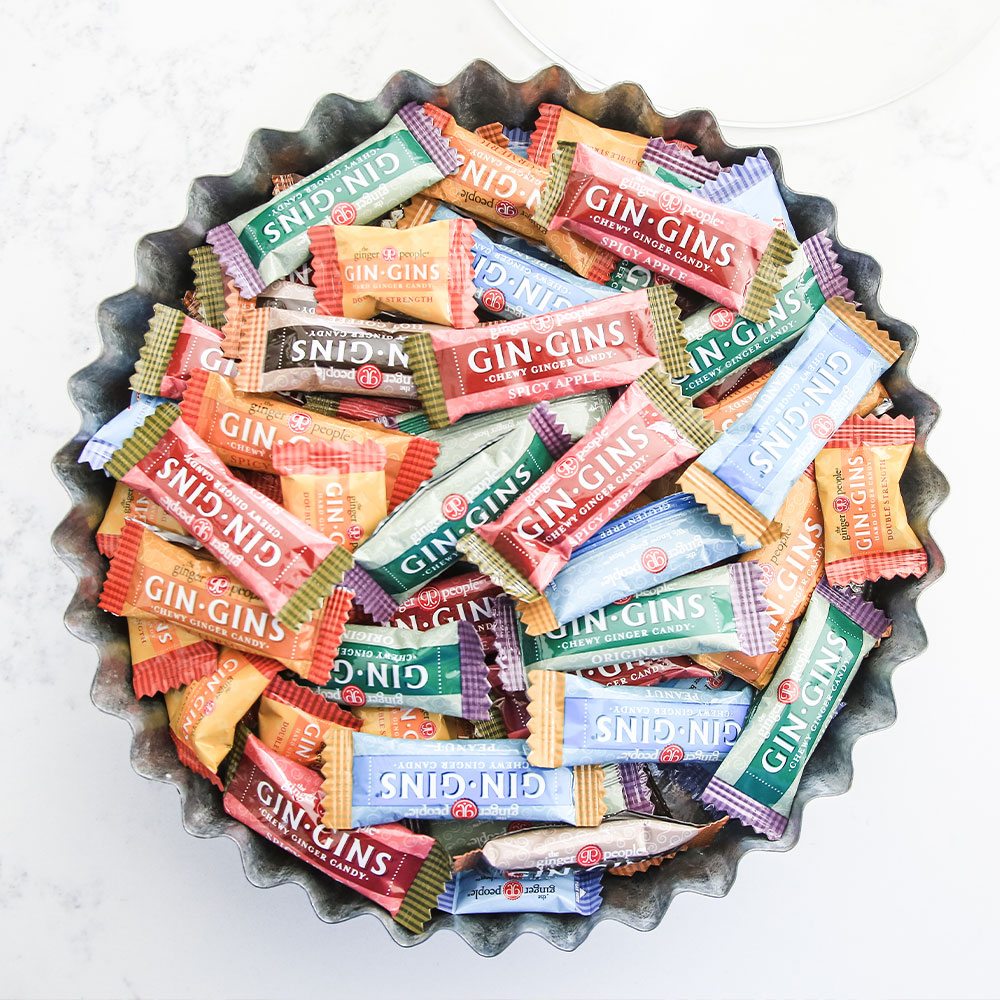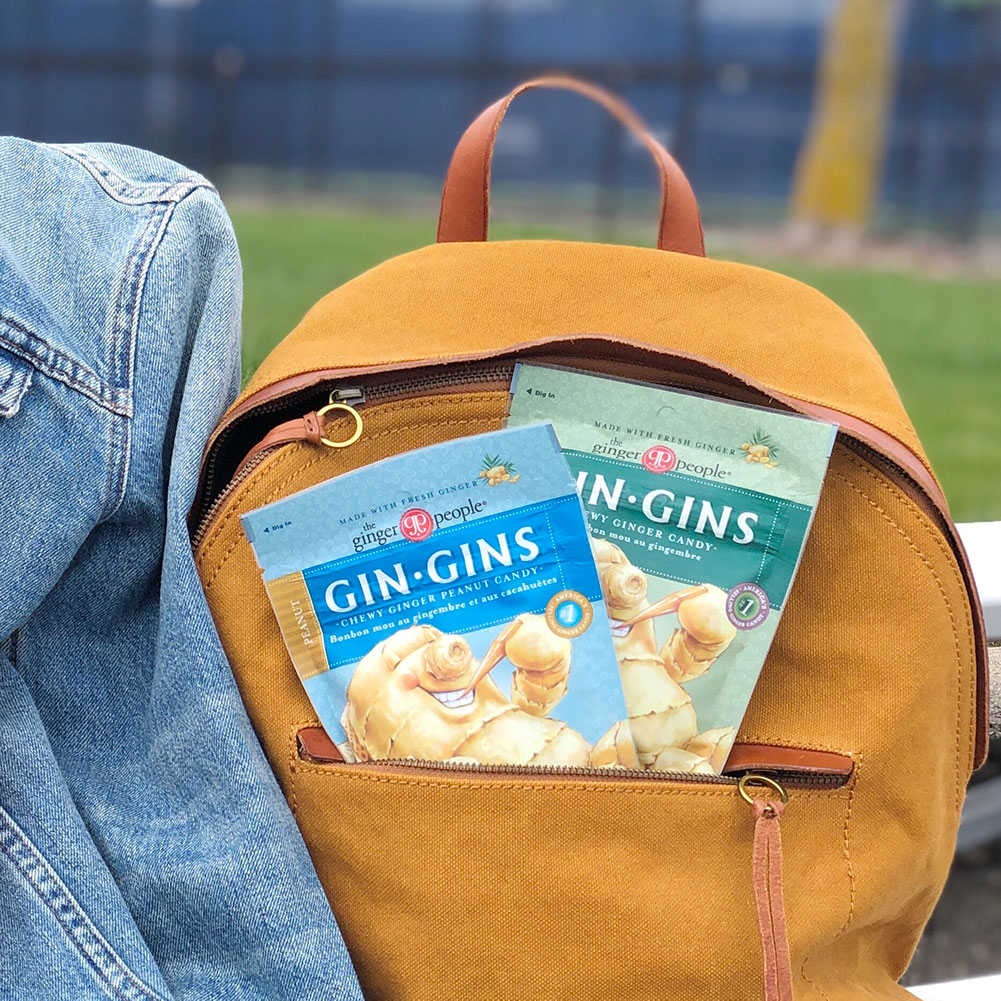 90504_GinGins_Peanut_500px
90504_GinGinsPeanutGingerChews_2_1000px
90504_GinGinsPeanutGingerChews_1_1000px
Gin Gins Outdoors - Peanut Original 1000px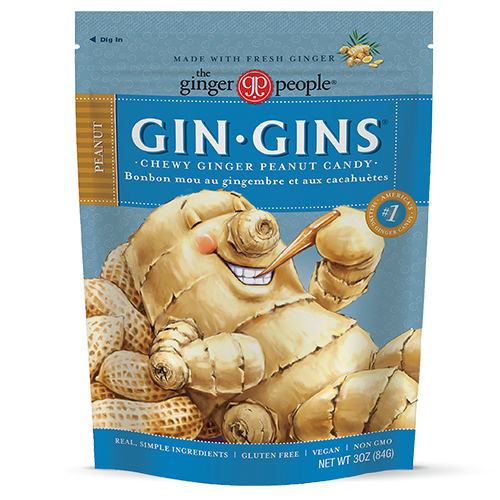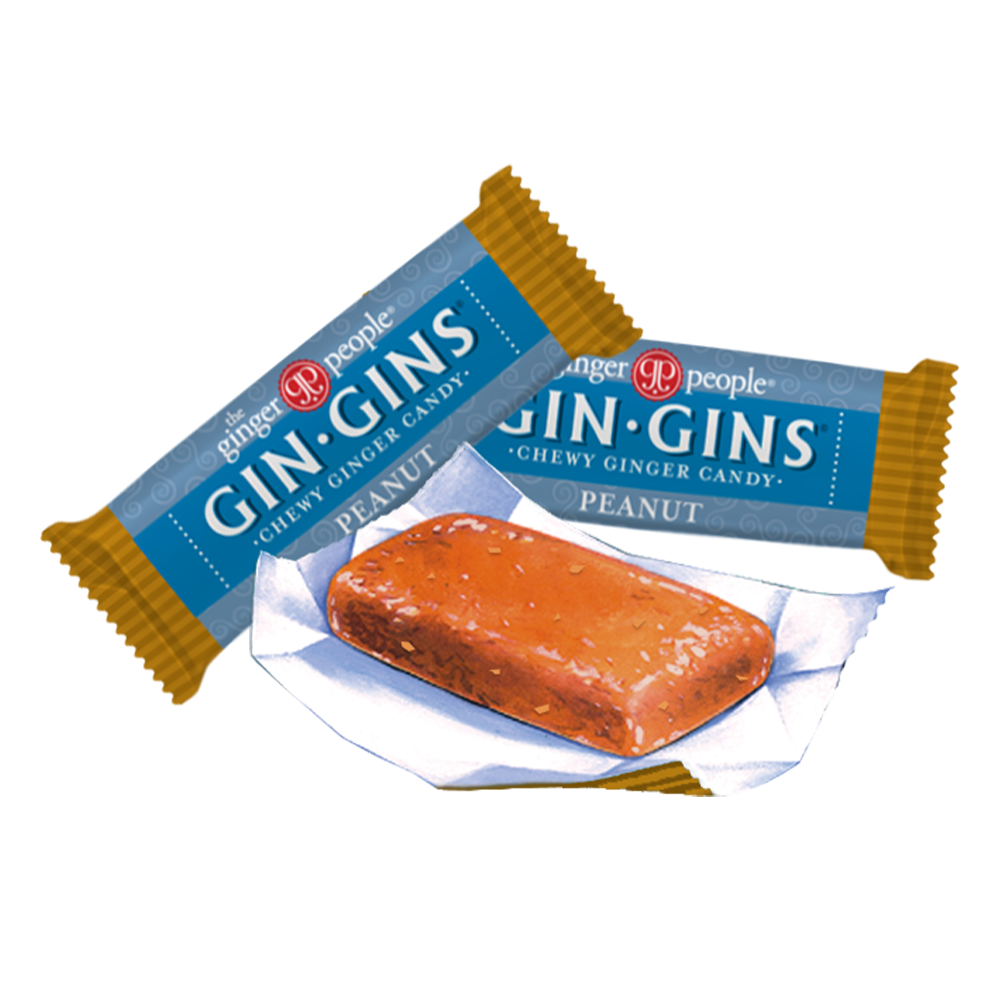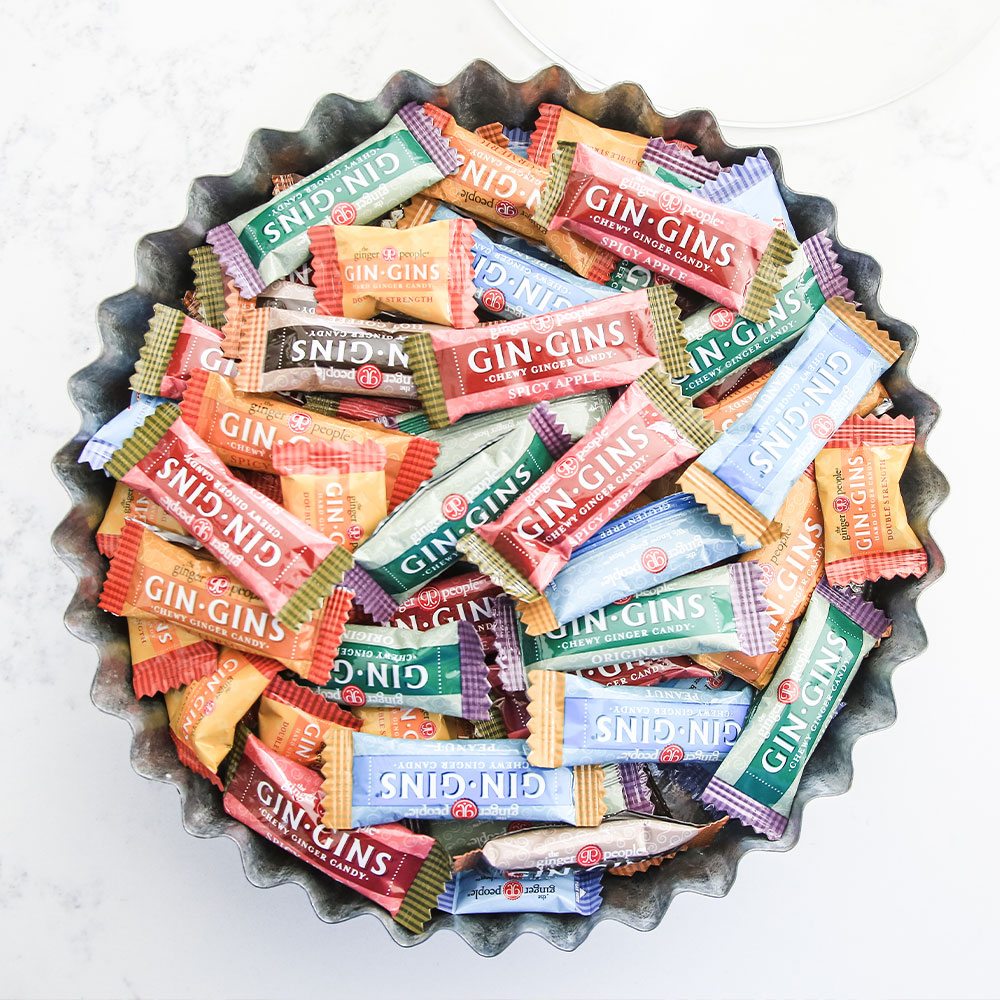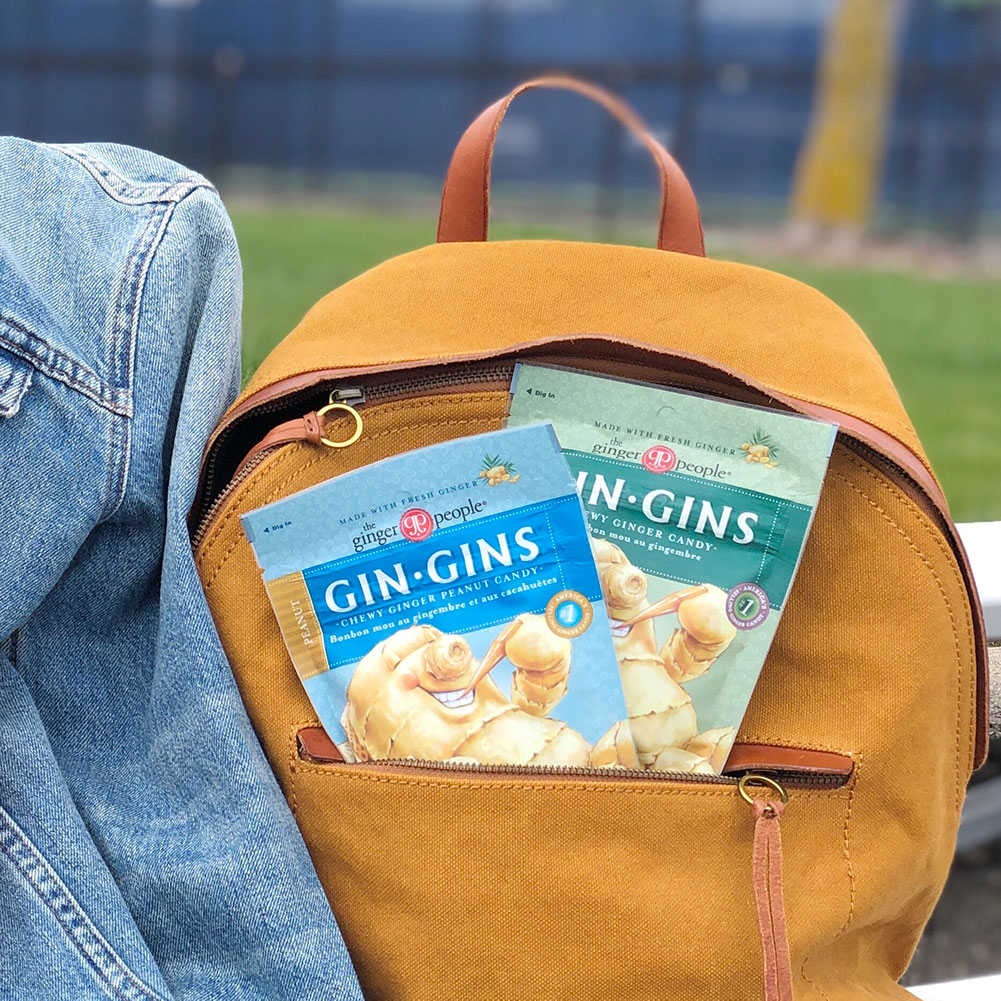 GIN GINS® PEANUT GINGER CHEWS
If you're looking for a nostalgic throwback to your favorite peanut treat, here you go. Peanut Ginger Chews combine a gentle sweet warmth tempered with the nutty goodness of real peanuts. A softer heat makes them ideal for milder palates. 
Made with 10% fresh ginger – more than any other brand
Great for travel and nausea-related conditions
Non-GMO | Gluten Free | Vegan
America's #1 selling ginger candy
Sweetened with cane sugar – nothing artificial
Sustainably farmed ginger – locally grown near the candy factory
Buy online or find it in the candy aisle at your local grocery or specialty store
PRODUCT DETAILS
INGREDIENTS: Cane sugar, ginger (10%), ground peanuts, tapioca starch
Allergens: Peanuts. Made in a facility that also processes soy.
Made in Indonesia
Available in: 3 oz bag
Store in a cool, dry place
NUTRITIONAL INFO

REVIEWS
Bought these at a small natural foods store as a road trip snack – they're the BEST! Totally addicted now. The perfect texture, perfect flavor balance between spicy ginger and savory peanut. Plus no scary ingredients. So glad I discovered these!
These are wonderful! I accidentally picked these up once instead of the original ginger candy, and now I'm hooked.
Ok, this may be my favourite, the peanut flavouring to the ginger is like a snack of TAI…it is subtle and has a nice lasting celebration for your palette.
First, I wanted to say a HUGE thank you for creating the ginger chews! I am an ultramarathon runner and use them during EVERY long run to fuel and enjoy. I am just back from the Himalaya in India. I ran (and won!) the 100Mile Himalaya race. First female and third person overall! Your ginger chews got me through! Thank you for getting me through more than 33,000 feet of climbing at elevation of 12,000 feet over 100miles along the Nepal/India border. Toughest thing I've done in my life, but felt SO good to win.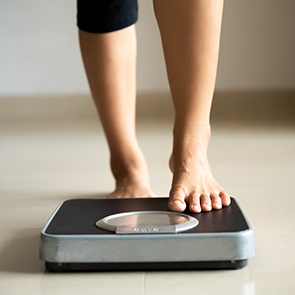 HEALTH NEWS
Does Ginger Help You Lose Weight?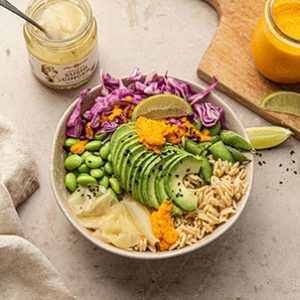 FEATURED RECIPE
Chickpea Rice Bowl with Carrot-Ginger Dressing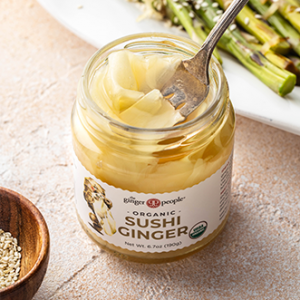 PRODUCT HIGHLIGHT
Organic Pickled Sushi Ginger