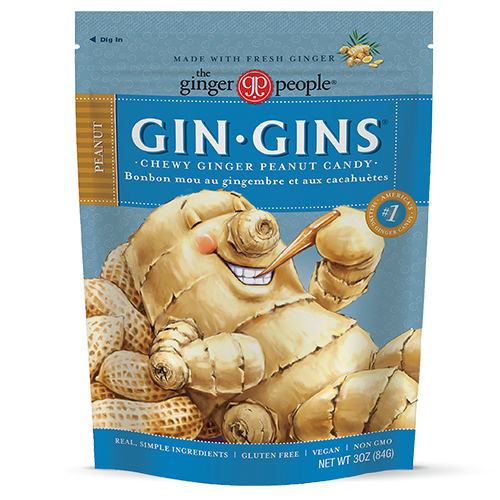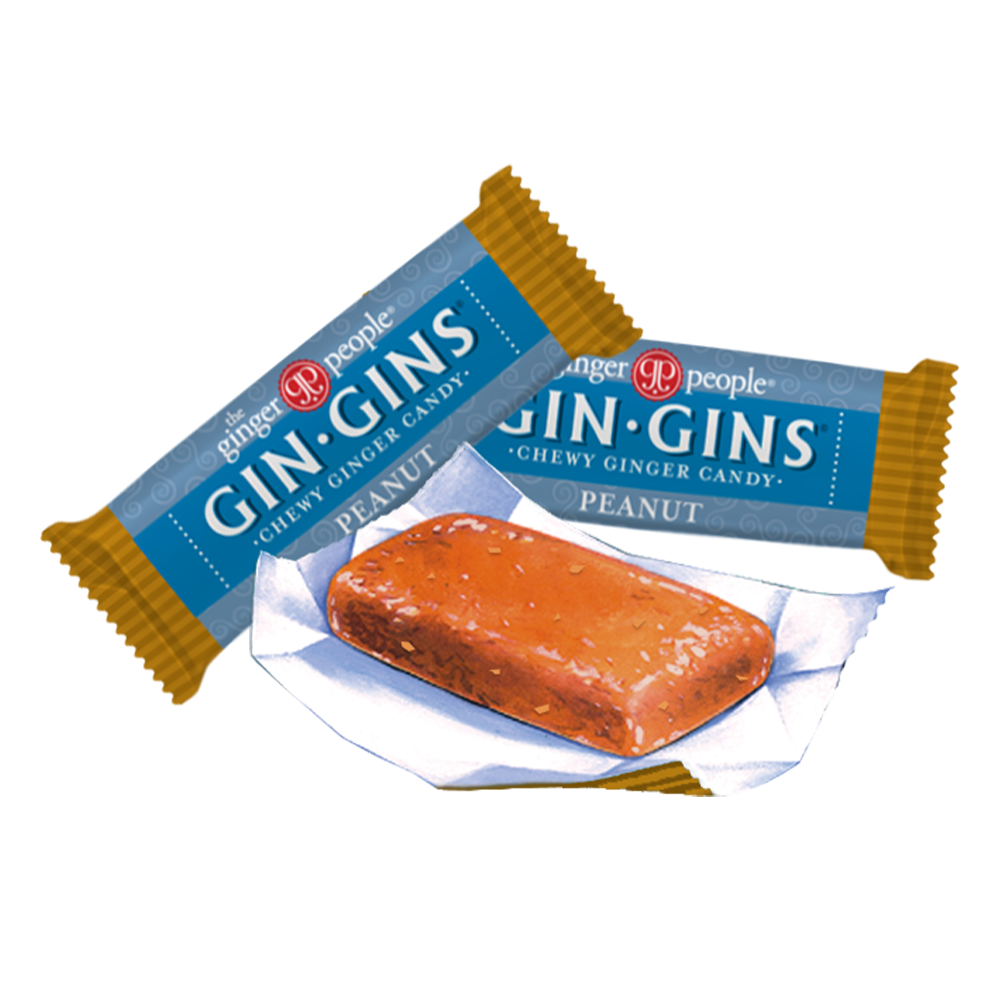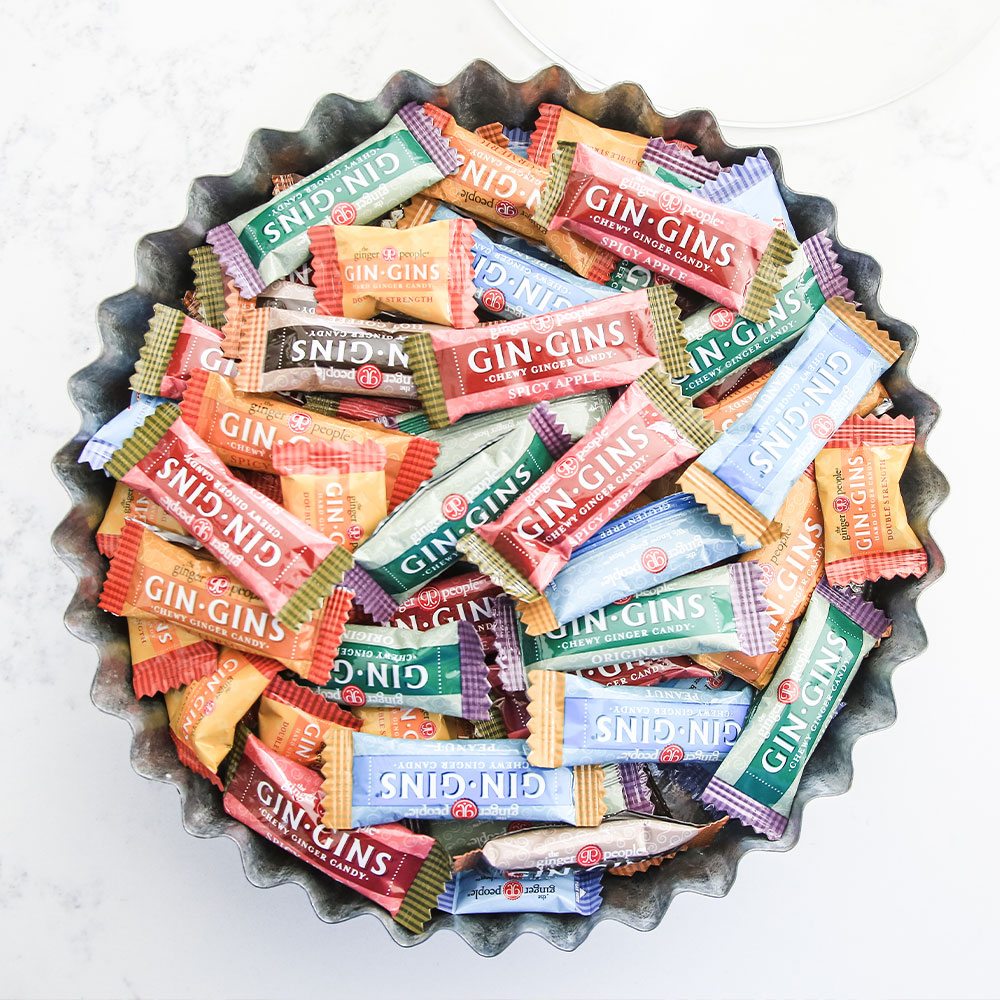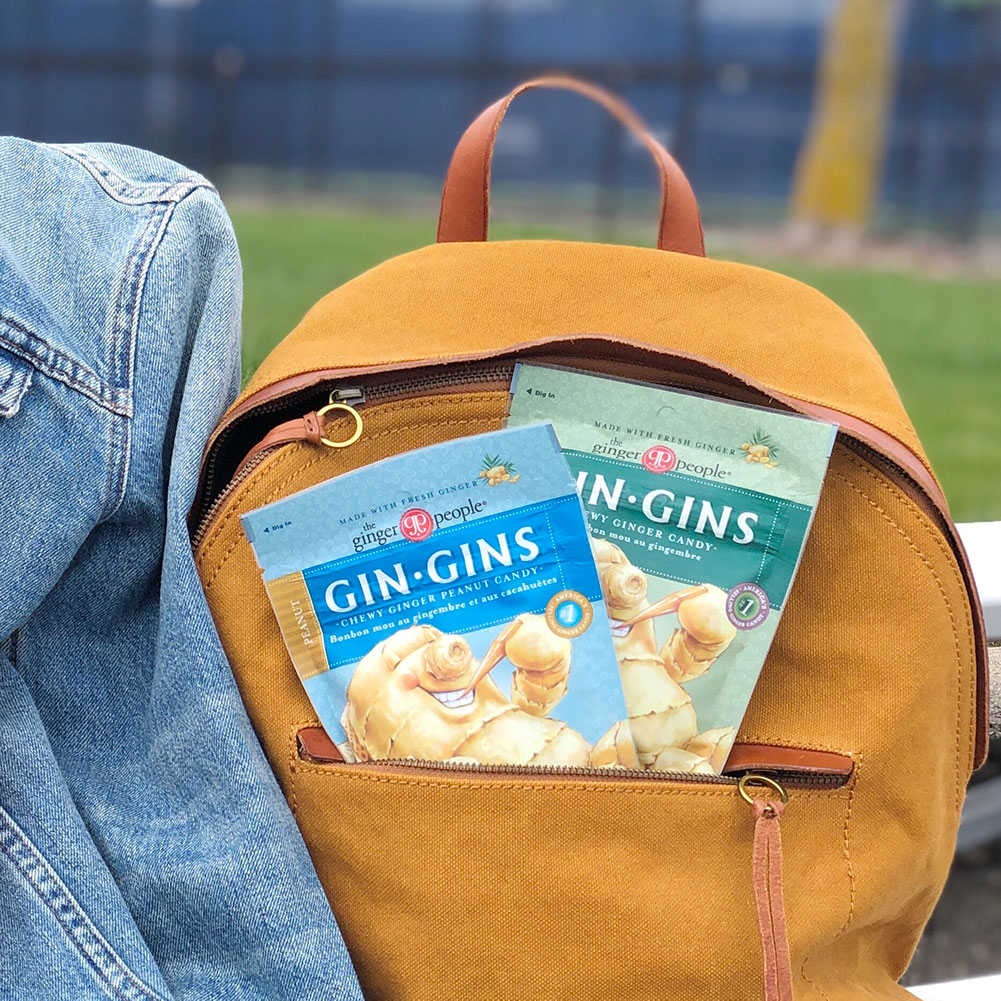 90504_GinGins_Peanut_500px
90504_GinGinsPeanutGingerChews_2_1000px
90504_GinGinsPeanutGingerChews_1_1000px
Gin Gins Outdoors - Peanut Original 1000px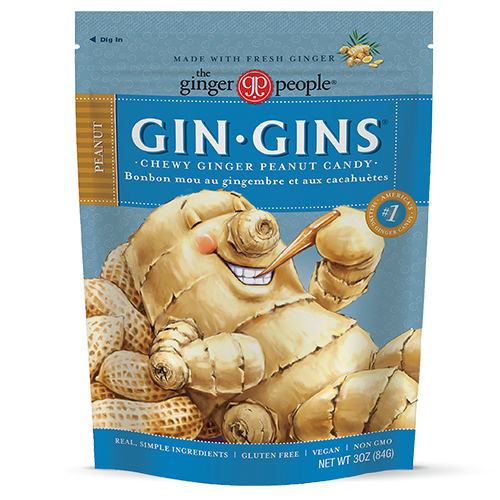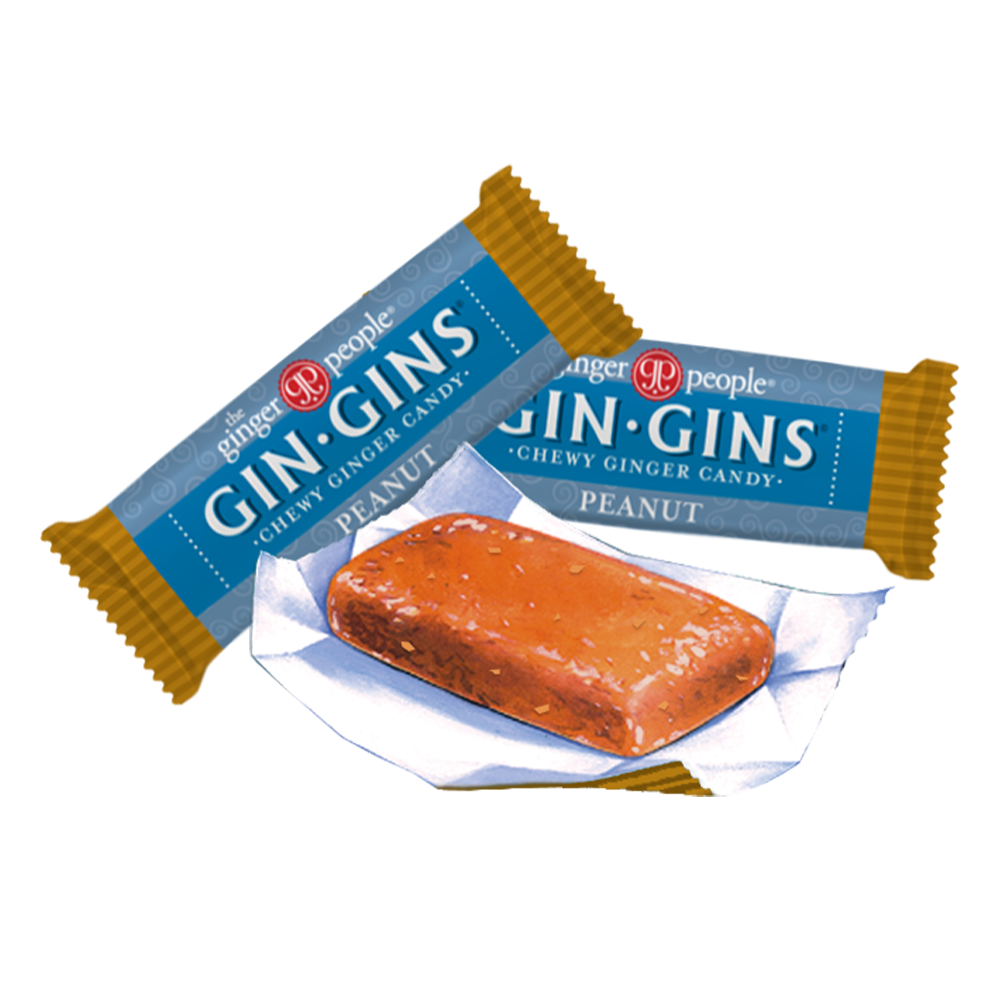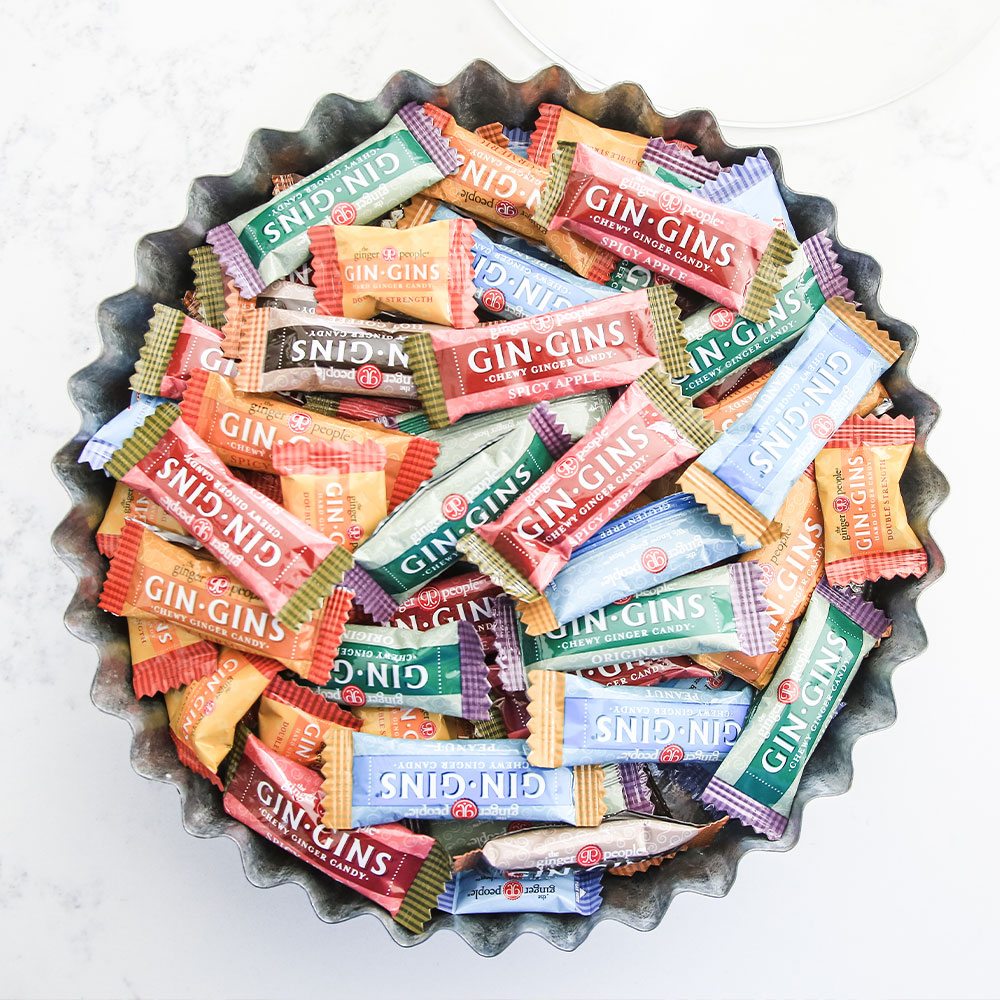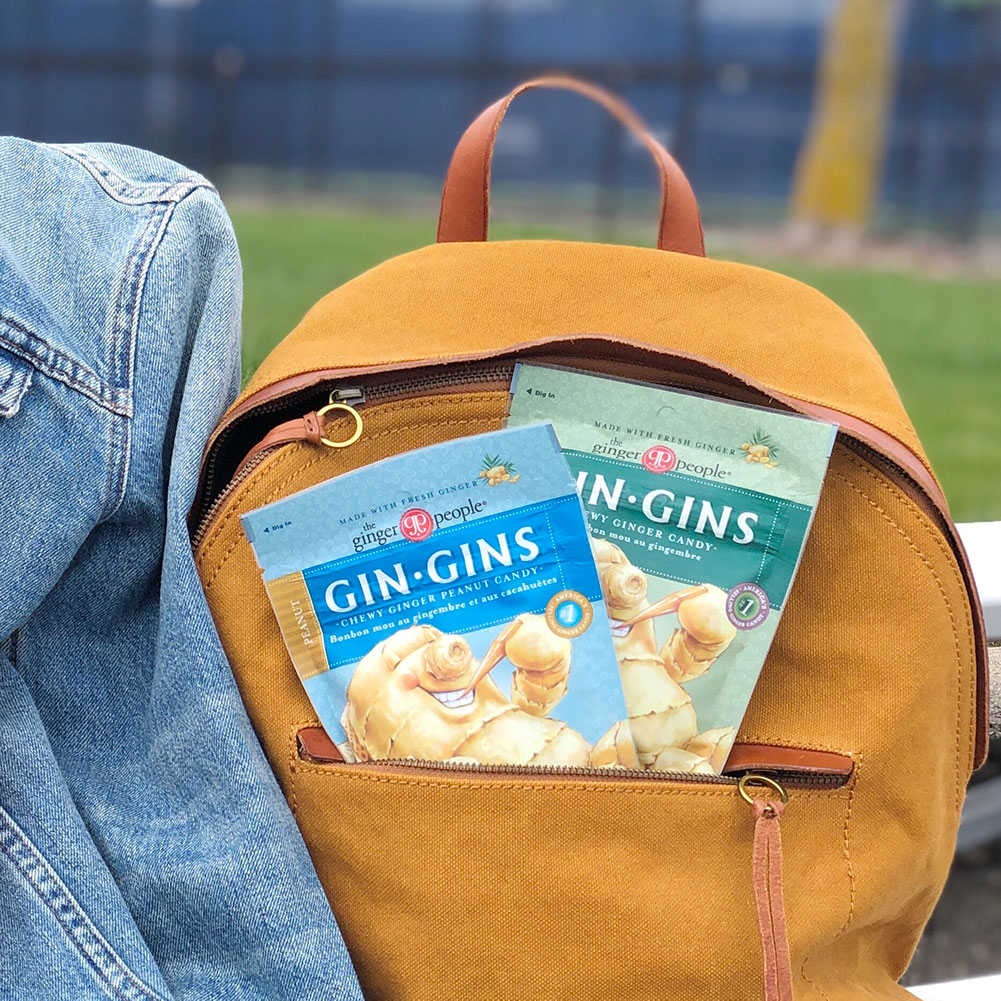 GIN GINS® PEANUT GINGER CHEWS
If you're looking for a nostalgic throwback to your favorite peanut treat, here you go. Peanut Ginger Chews combine a gentle sweet warmth tempered with the nutty goodness of real peanuts. A softer heat makes them ideal for milder palates. 
Made with 10% fresh ginger – more than any other brand
Great for travel and nausea-related conditions
Non-GMO | Gluten Free | Vegan
America's #1 selling ginger candy
Sweetened with cane sugar – nothing artificial
Sustainably farmed ginger – locally grown near the candy factory
Buy online or find it in the candy aisle at your local grocery or specialty store
PRODUCT DETAILS
INGREDIENTS: Cane sugar, glucose syrup, ginger (10%), tapioca starch, ground peanuts, rice flour, soy lecithin, salt, citric acid. CONTAINS: SOY AND PEANUTS.
Made in Indonesia
Available in: 3 oz bag
Store in a cool, dry place
NUTRITIONAL INFO

REVIEWS
I used to have chronic sinus infections. I would get 5-6 sinus infections a year. Antibiotics were no longer working and causing stomach problems. I started a health journey and several of The Ginger People products (ginger juice, ginger shots and candy chews) played a vital role in my recovery to where now I might get 1 sinus infection every two years!
Bought these at a small natural foods store as a road trip snack – they're the BEST! Totally addicted now. The perfect texture, perfect flavor balance between spicy ginger and savory peanut. Plus no scary ingredients. So glad I discovered these!
These are wonderful! I accidentally picked these up once instead of the original ginger candy, and now I'm hooked.
Ok, this may be my favourite, the peanut flavouring to the ginger is like a snack of TAI…it is subtle and has a nice lasting celebration for your palette.