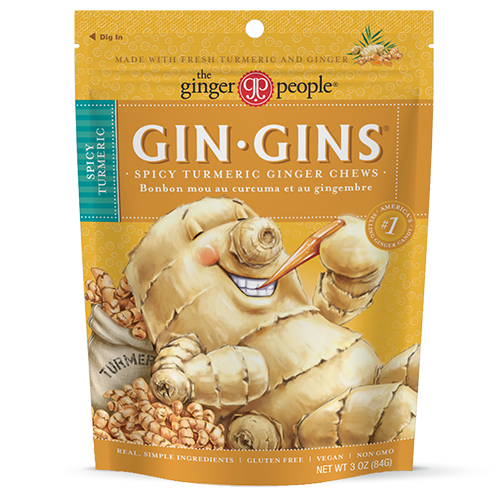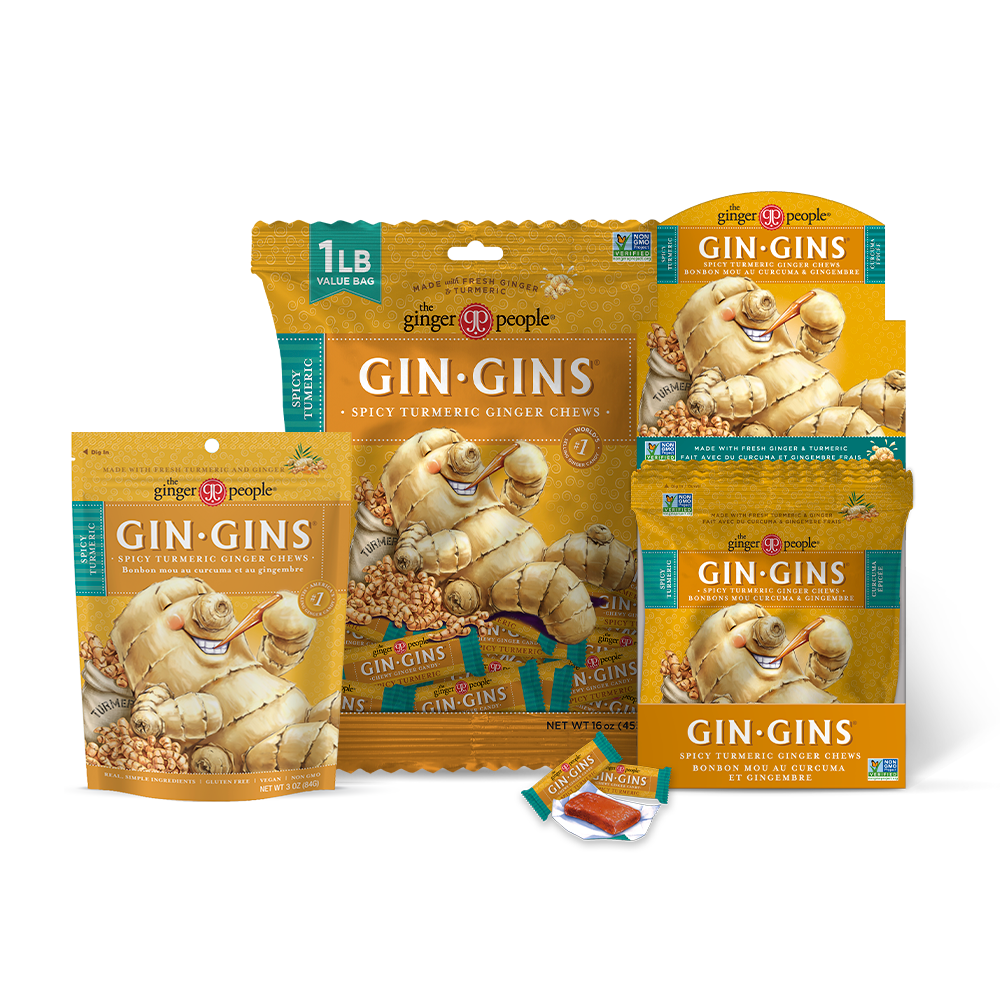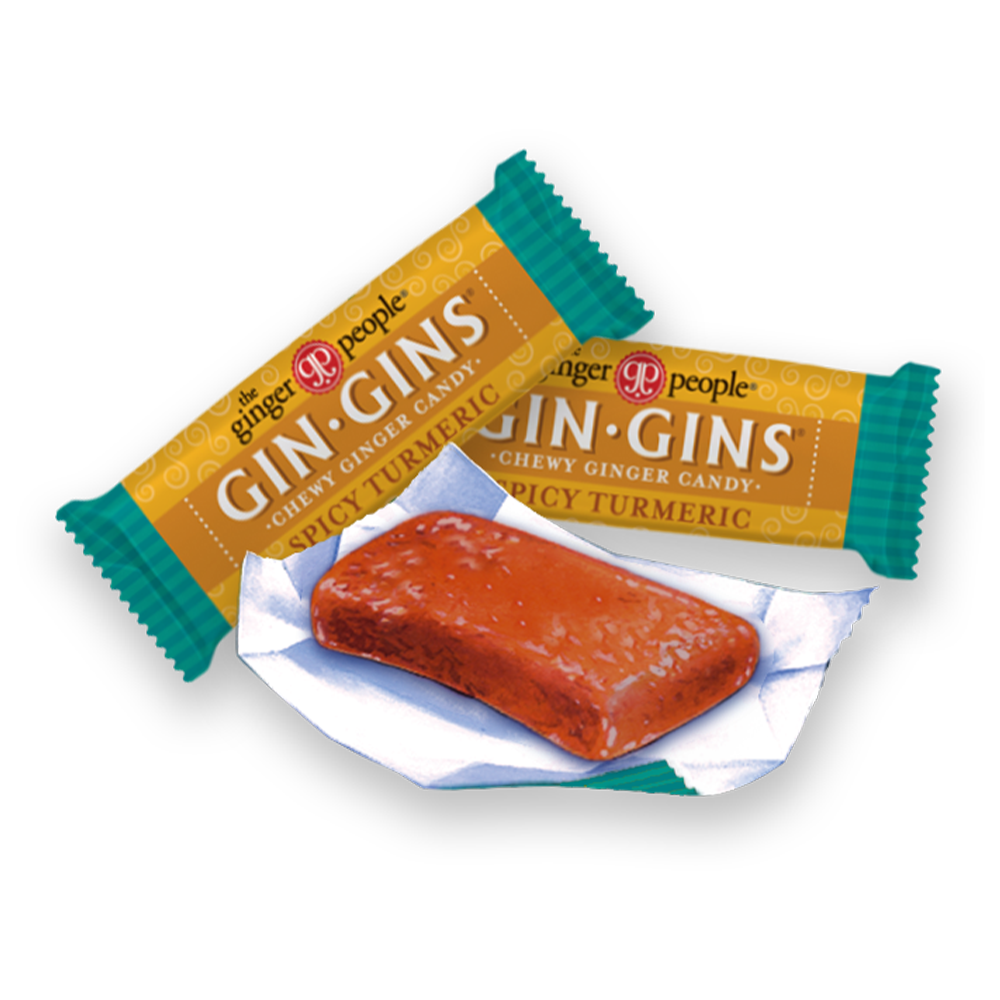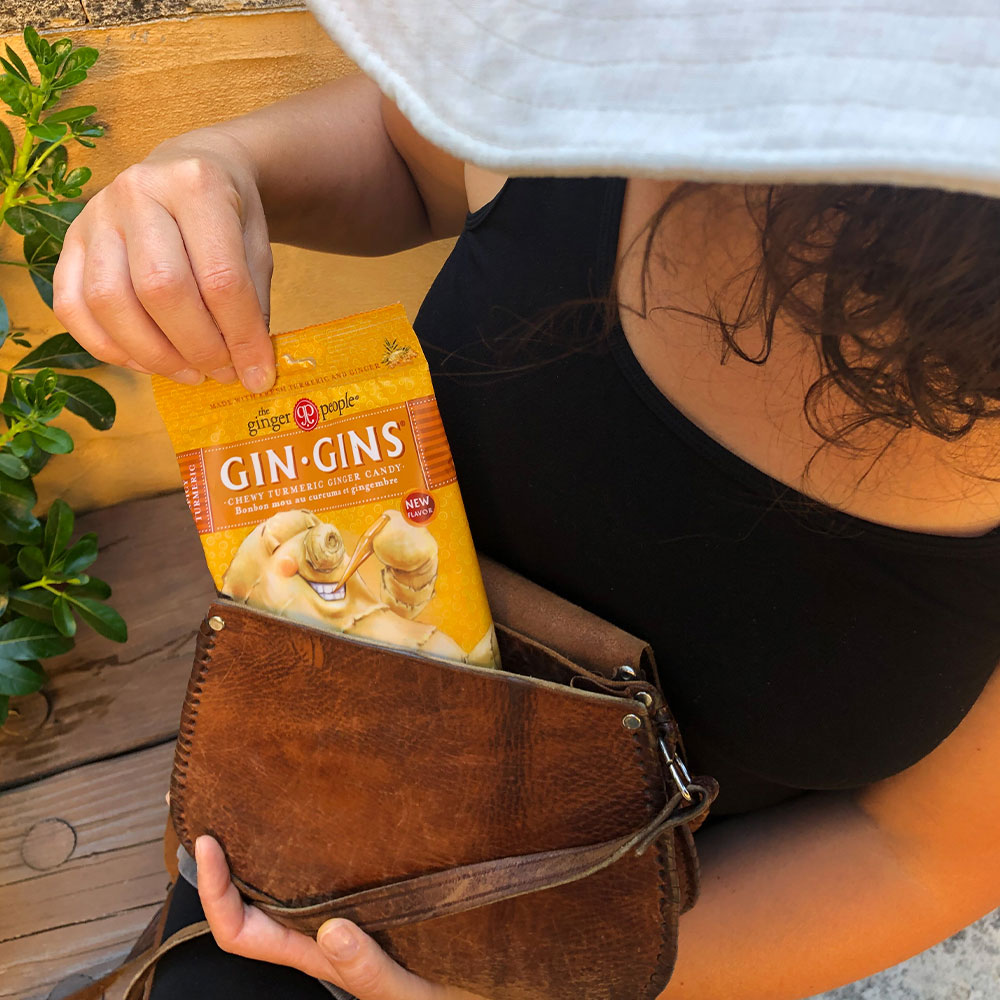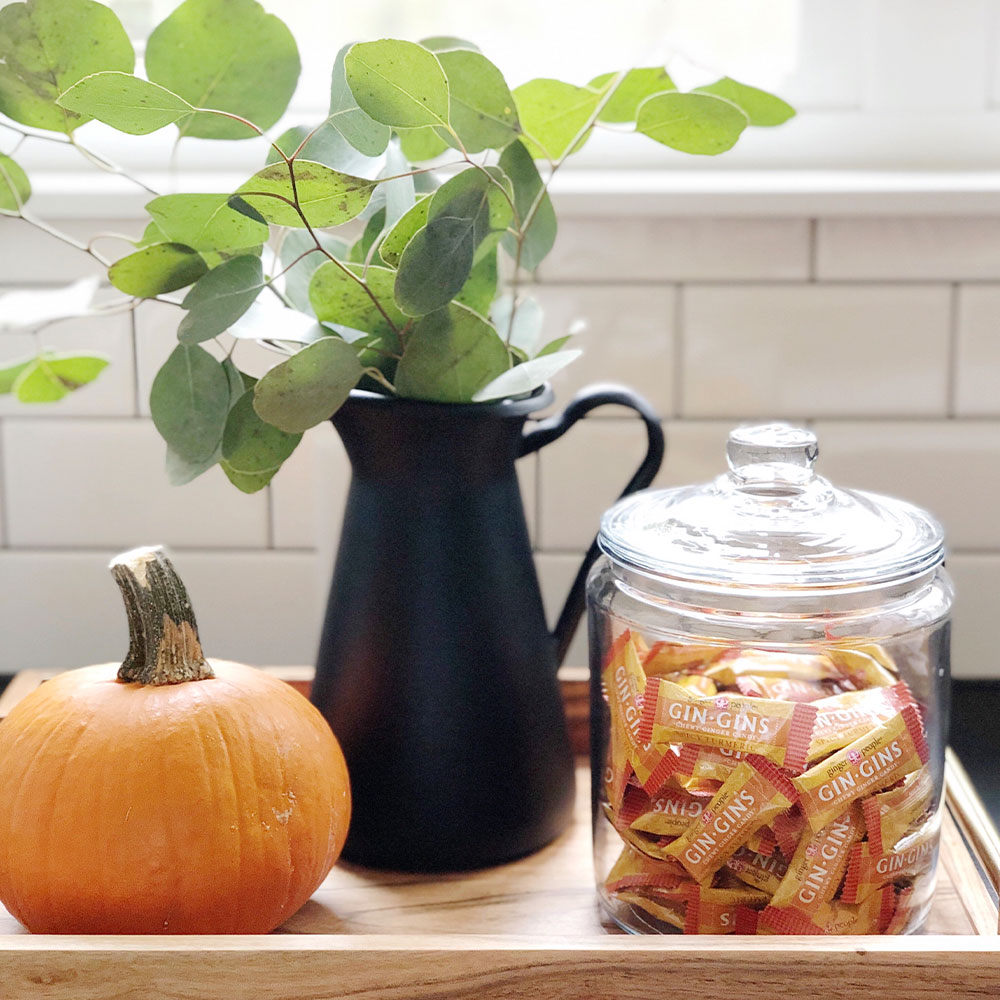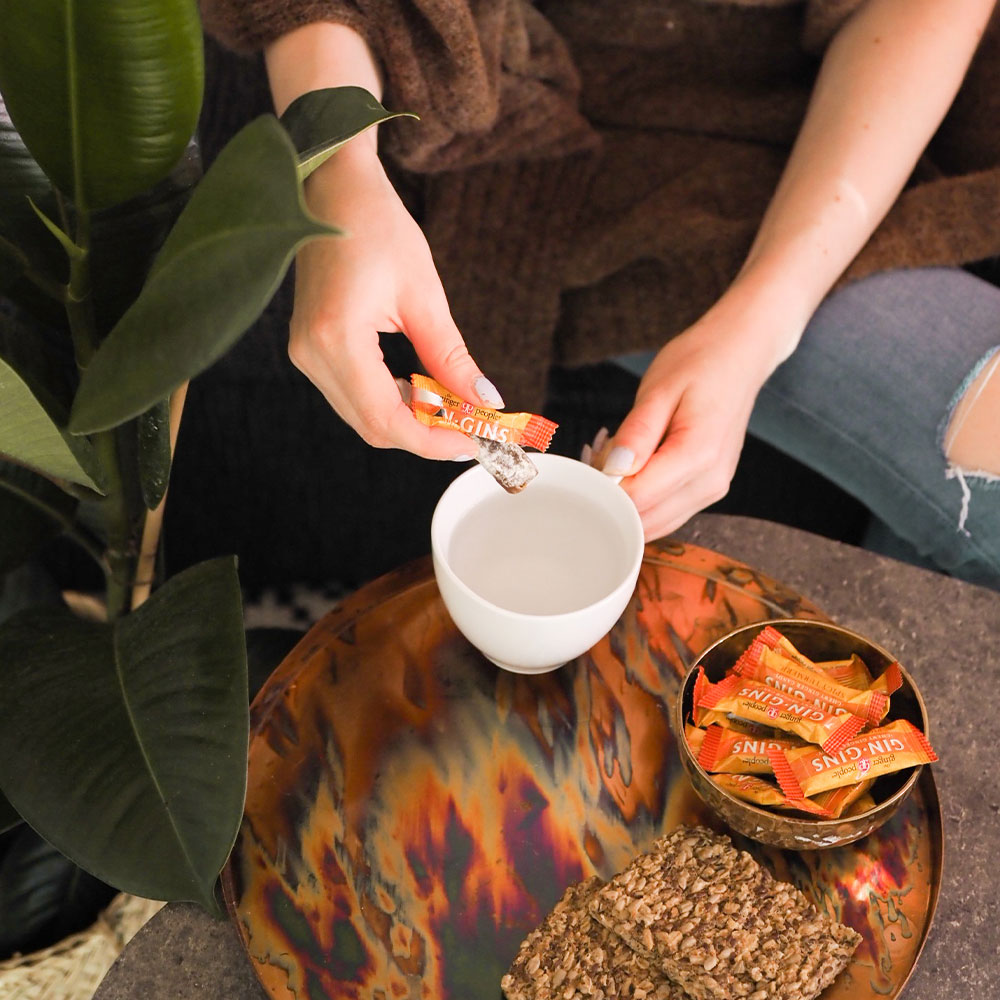 90510_GinGins_SpicyTurmeric_500px
GinGins_SpicyTurmeric_Group_HR
GinGinsSpicyTurmericGingerChews_4_1000px
GinGinsSpicyTurmericGingerChews_1_1000px
GinGinsSpicyTurmericGingerChews_2_1000px
GinGinsSpicyTurmericGingerChews_3_1000px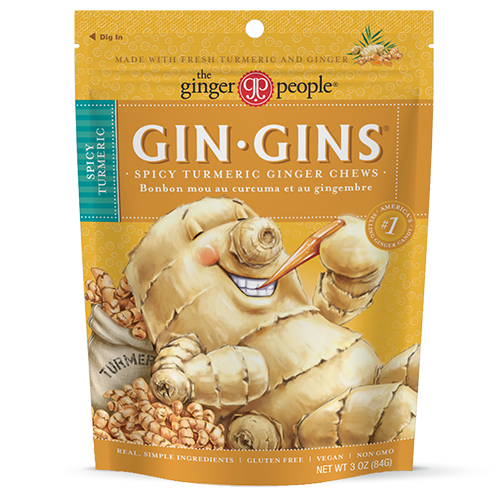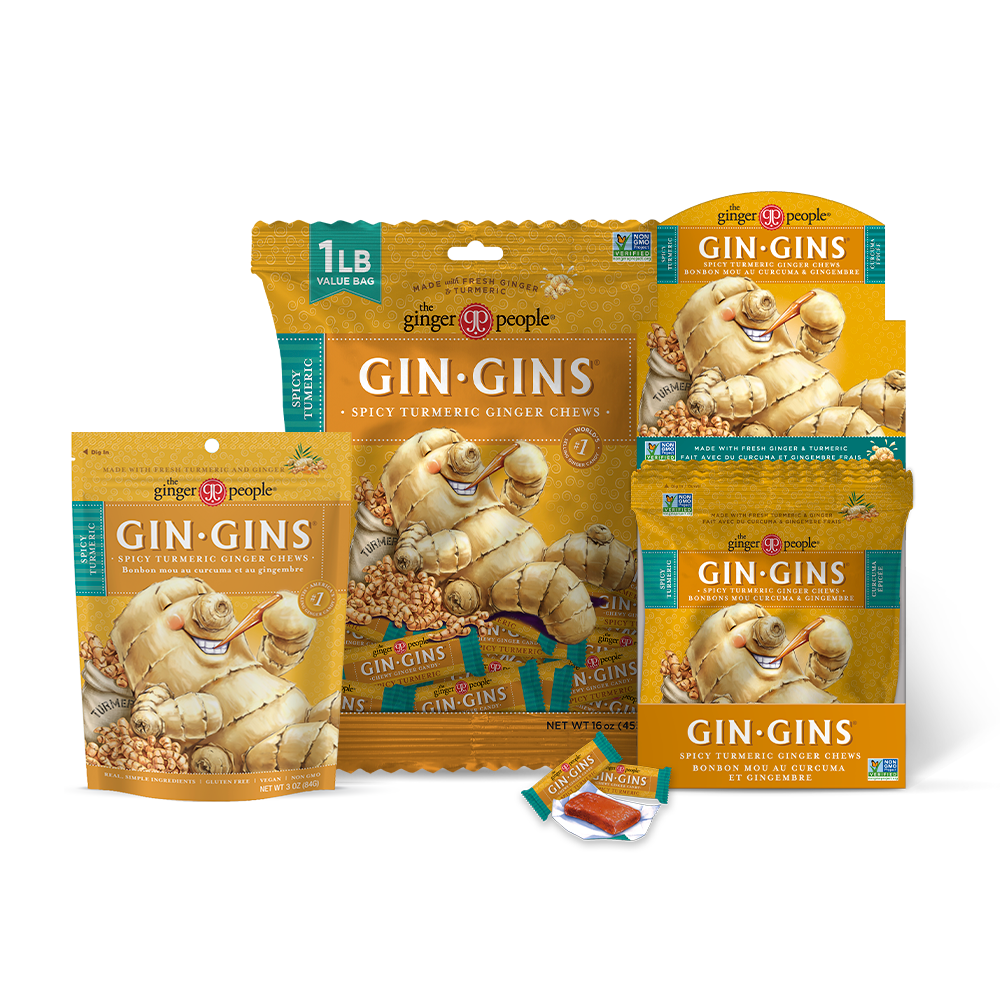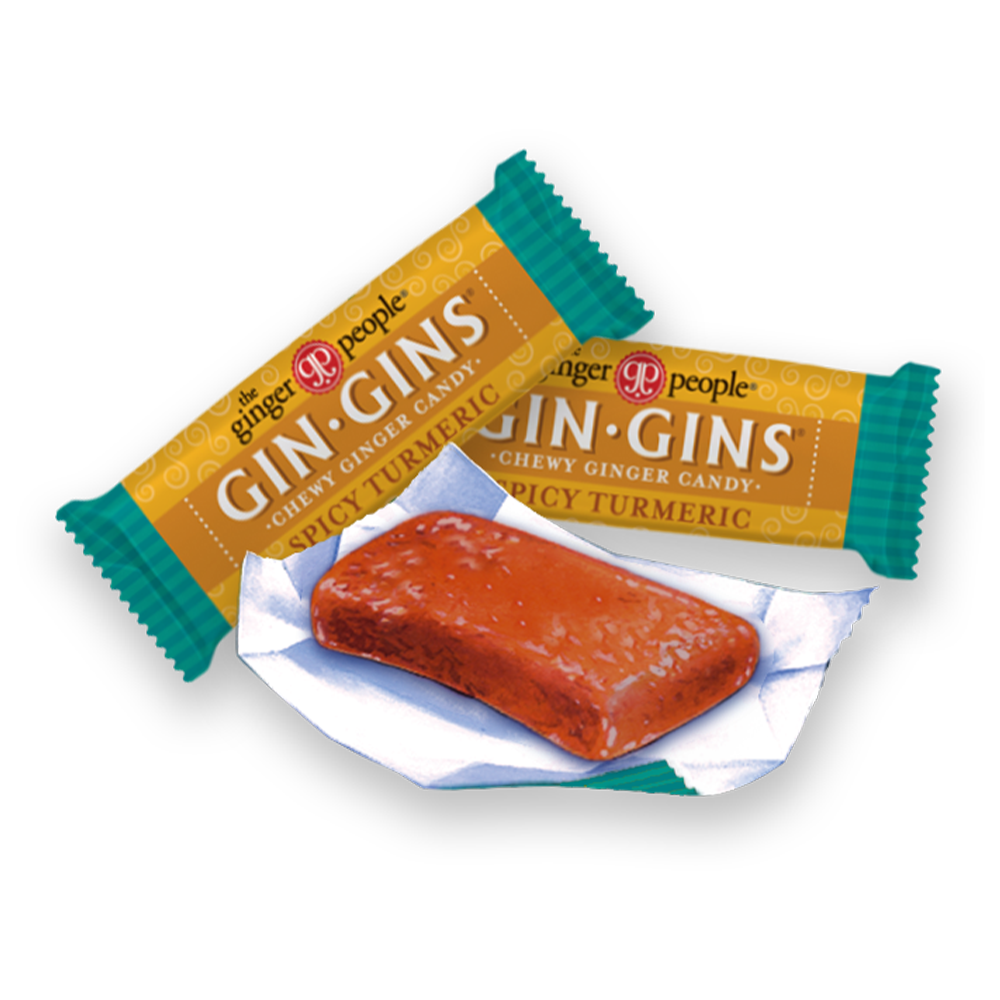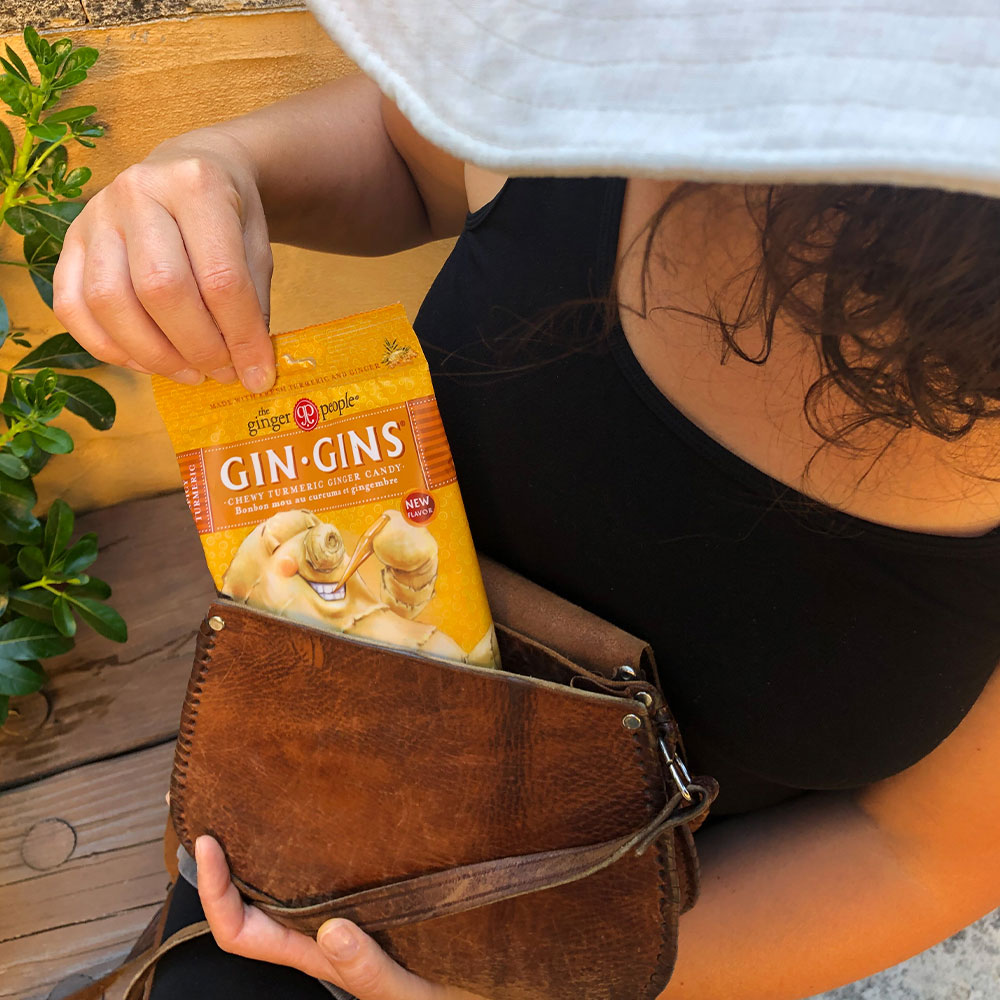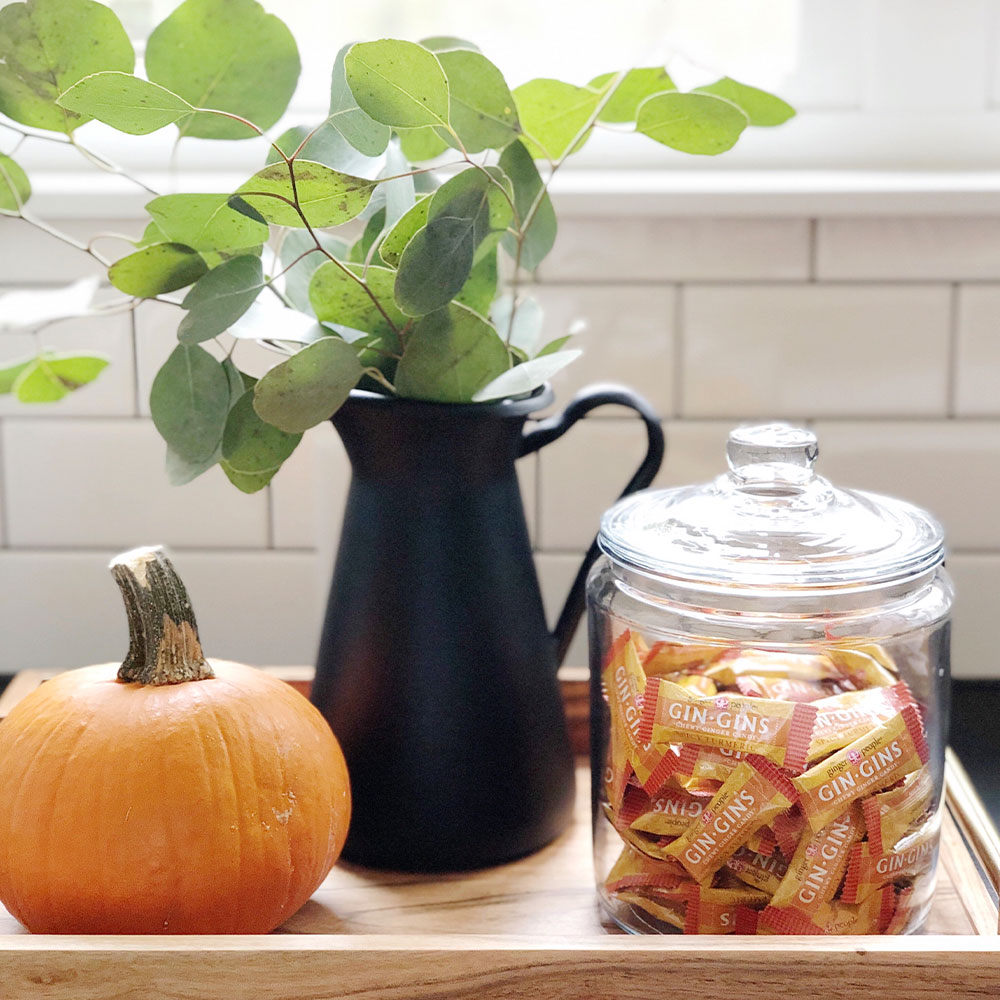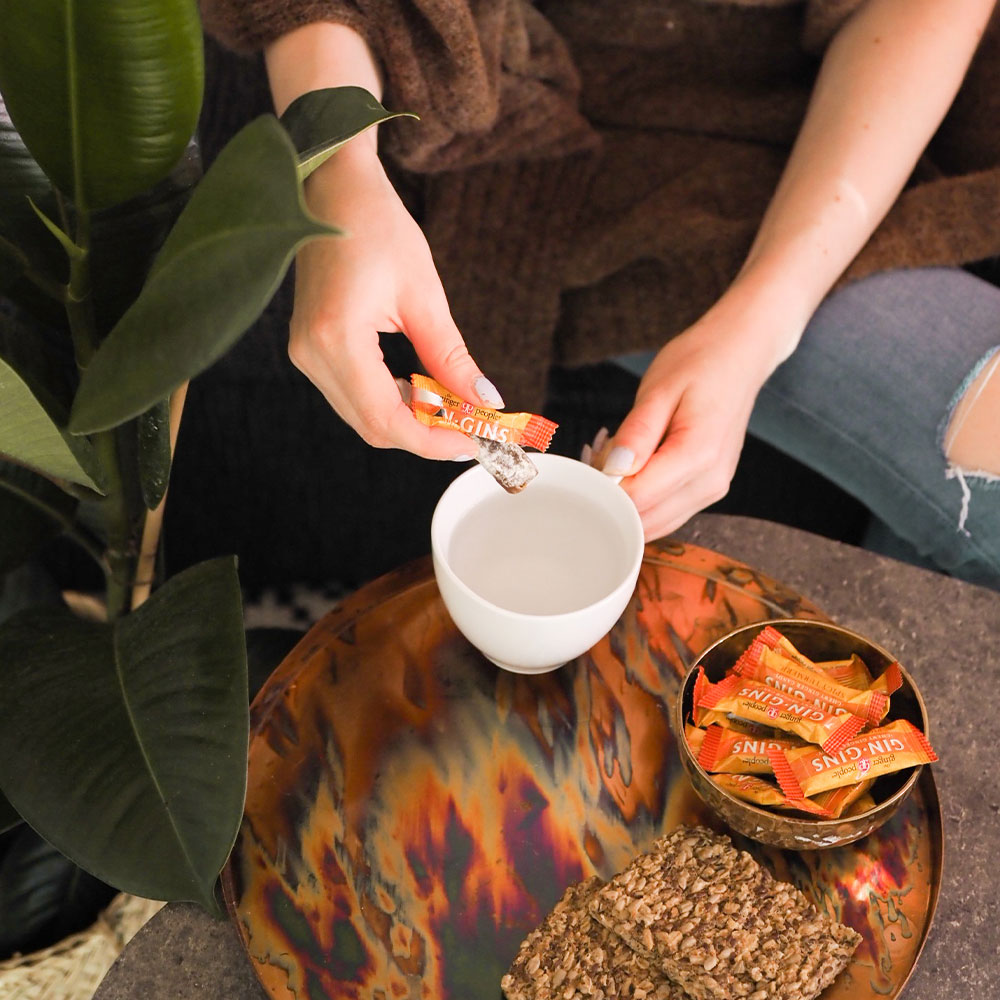 GIN GINS® SPICY TURMERIC GINGER CHEWS
We're delighted to share the newest member of our family with you – turmeric! Our colorful, earthy cousin is known for being a healthy, ever-popular superfood. We've just put a delicious, spicy spin on it.
Made with 17% fresh ginger – more than any other brand
Boosted with fresh turmeric
Great for travel and nausea-related conditions
Non-GMO | Gluten Free | Vegan
Sweetened with cane sugar – nothing artificial
Sustainably farmed ginger and turmeric – locally grown near the candy factory
Buy online or find it in the candy aisle at your local grocery or specialty store
PRODUCT DETAILS
INGREDIENTS: Cane sugar, tapioca syrup, turmeric (19%), ginger (17%), tapioca starch.
Allergens: None
Made in Indonesia
Available in: 3 oz bag  |  4.5 oz box  |  150 g bag  |  11 lb box
Store in a cool, dry place
NUTRITIONAL INFO

REVIEWS
Vasen olkapää oireili pidemmän aikaa ja yöllä täytyi hakea jatkuvasti asentoa jotta saisi nukuttua, kun särkylääkkeet eivät auttaneet. Luettuani kurkuman ja inkiväärin yhteisvaikutuksista päätin kokeilla ja se selvästi kannatti ainakin omalta osaltani erään ei tarvitse nukkuessa muuttaa jatkuvasti asentoa tai syödä tarpeettomia särkylääkkeitä, kun olkapää ei ole jatkuvasti kipeä.
Response from The Ginger People US
This review is from a fan in Finland. Here is the Translation:
My left shoulder was symptomatic for a long time and at night I had to constantly seek a position to sleep when painkillers didn't help. After reading about the combined effects of turmeric and ginger, I decided to try and it clearly paid off, at least for my part, to not have to constantly change position while sleeping or take unnecessary painkillers when the shoulder is not constantly sore.
I used to have chronic sinus infections. I would get 5-6 sinus infections a year. Antibiotics were no longer working and causing stomach problems. I started a health journey and several of The Ginger People products (ginger juice, ginger shots and candy chews) played a vital role in my recovery to where now I might get 1 sinus infection every two years!
Deseo comprar el producto
I've been enjoying a bagful of these each day, in lieu of blood-thinners (which terrify me), while getting over a bad case of covid which affected my veins and heart. The Gin-Gins are doing the job, so my cardio doc isn't making me take the fearsome meds. They are also just plumb delicious. I'd always been aware of ginger's blood-thinning properties, which I assumed were responsible for its usefulness with menstrual clot-provoked cramps and other congestive inflammations. For years I'd just used the crystalized ginger slices, until I discovered Gin-Gins. I was getting them at a certain premium grocery store, but cannot bring my little dog in there so must make special trips to get my Spicy Turmeric Gin-Gins. So glad to find them here, available online!