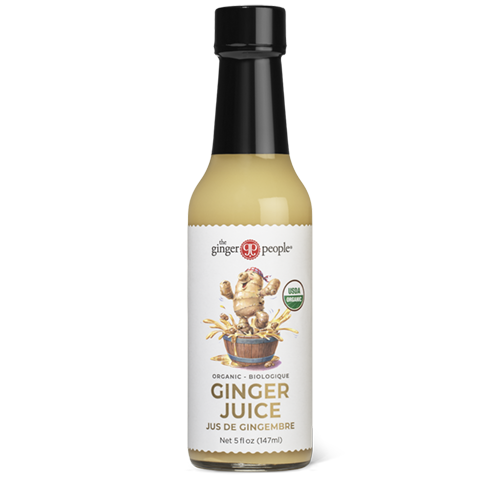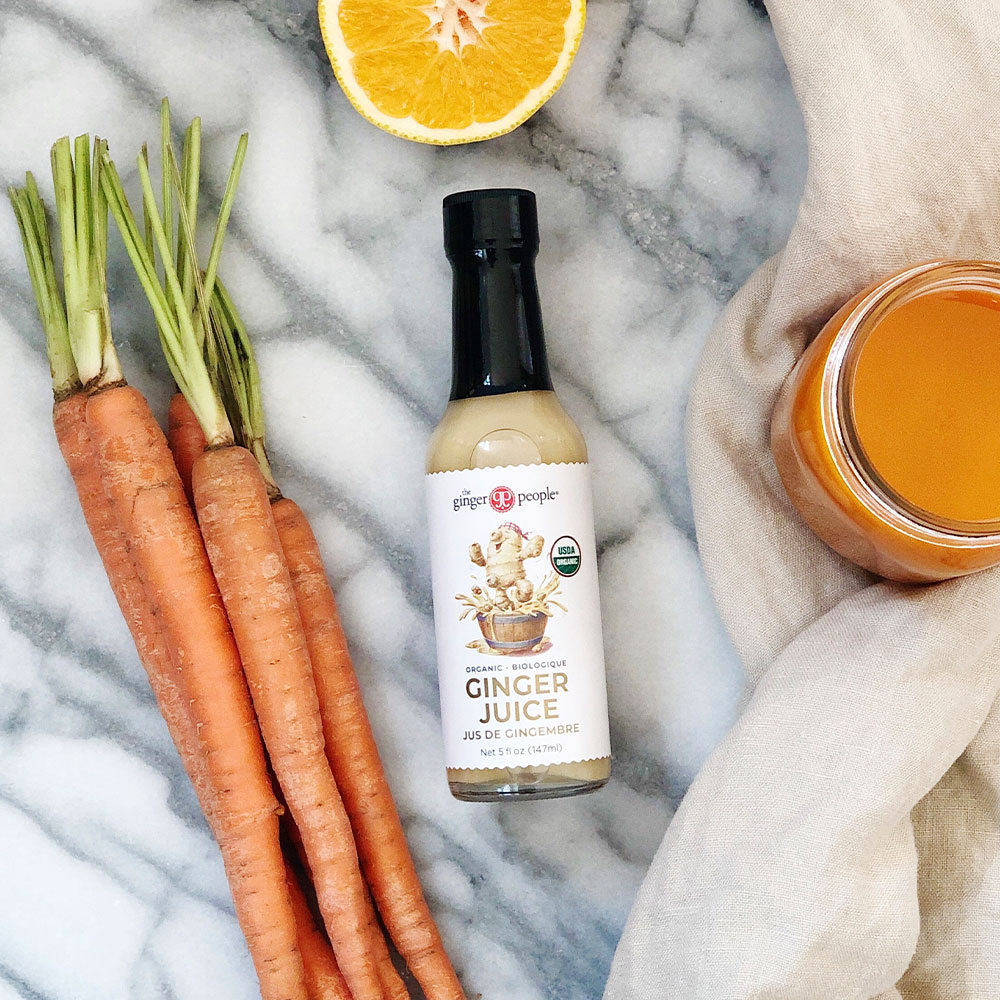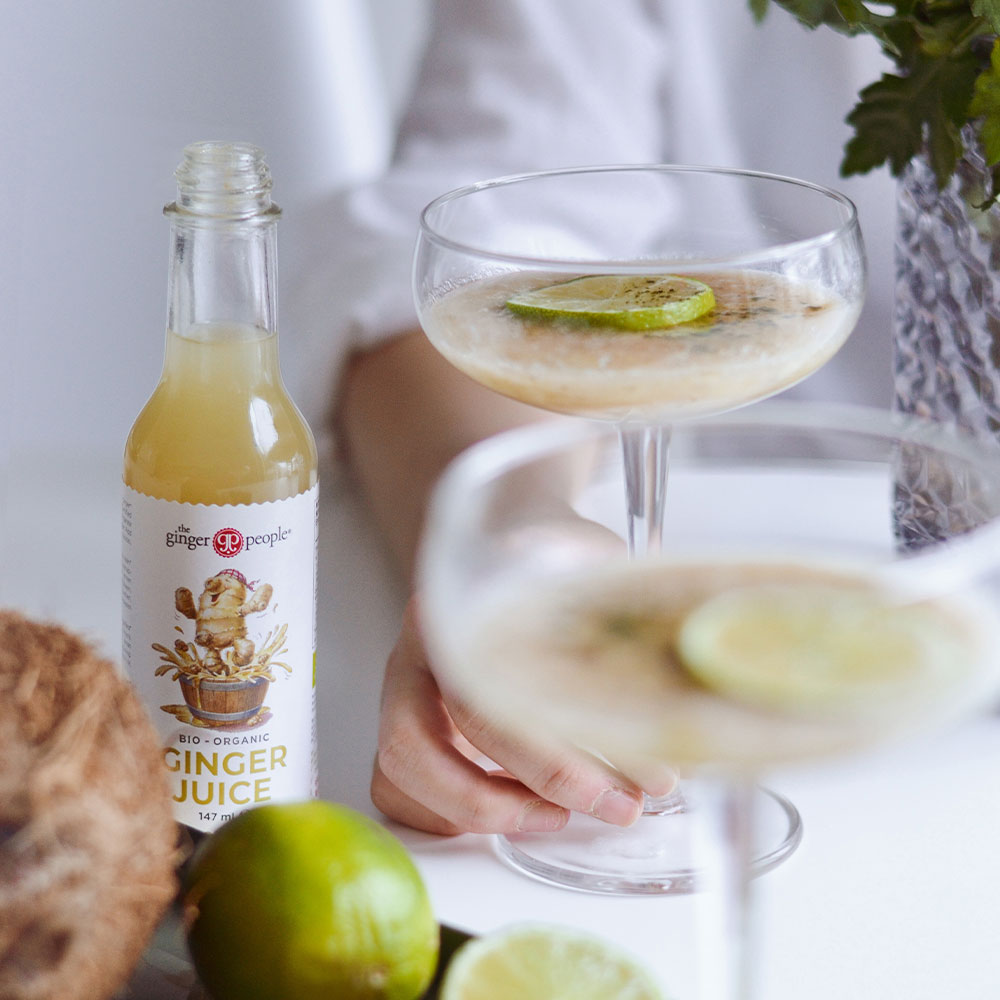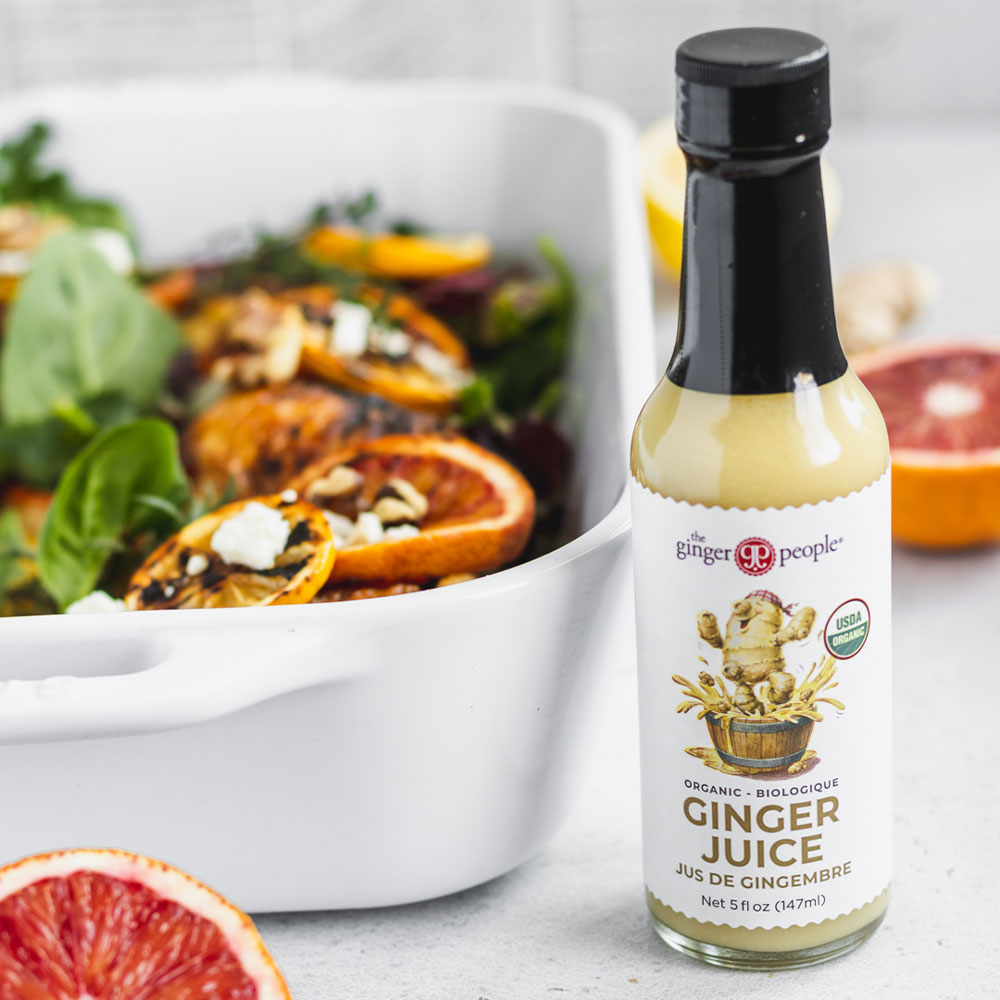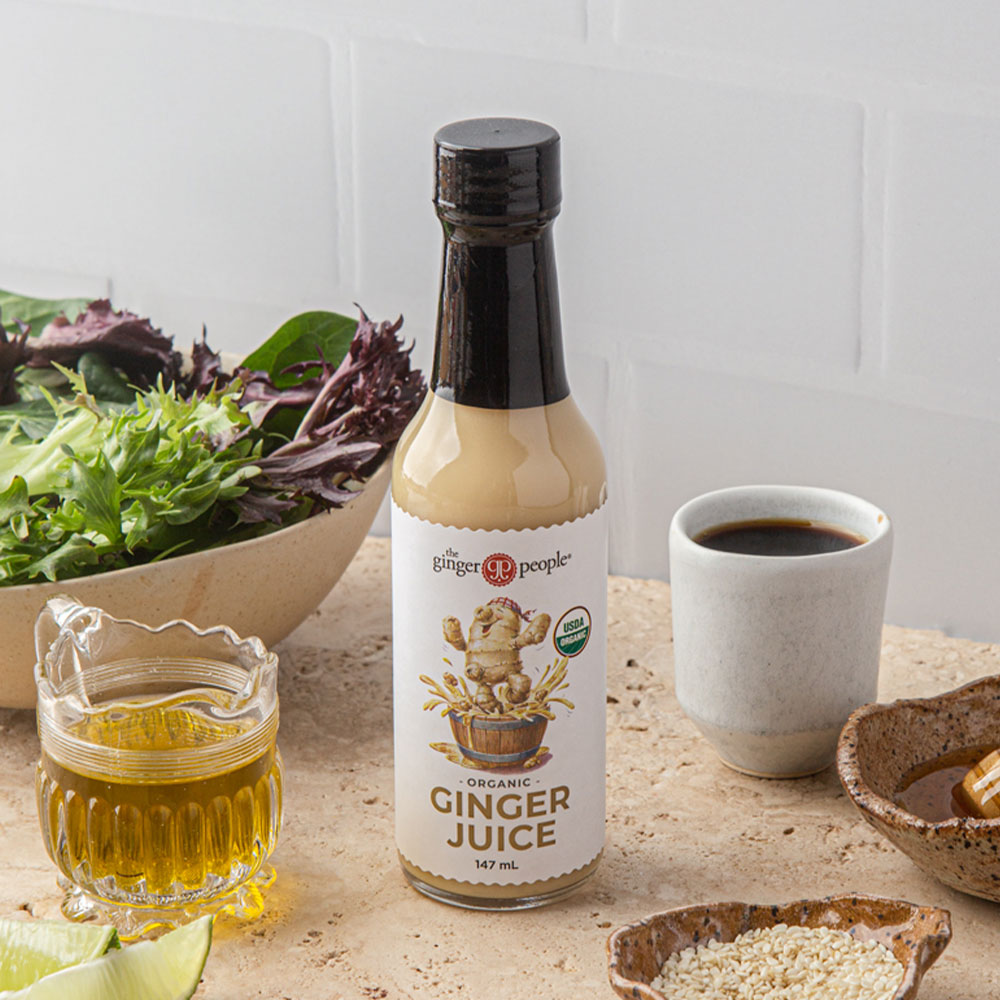 50407_GingerJuice_v2_500px (1)
90160_OrganicGingerJuice_1_1000px
90160_OrganicGingerJuice_2_1000px
90160_OrganicGingerJuice_3_1000px
90160_OrganicGingerJuice_4_1000px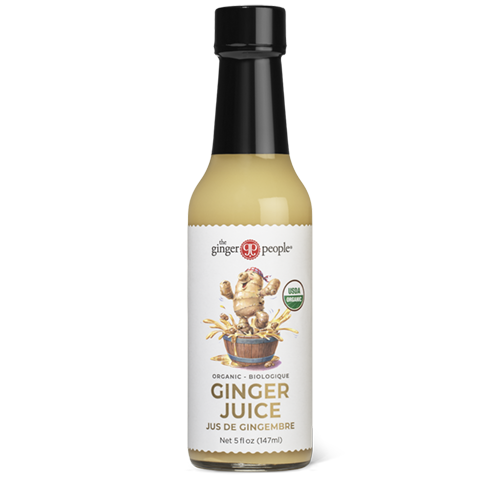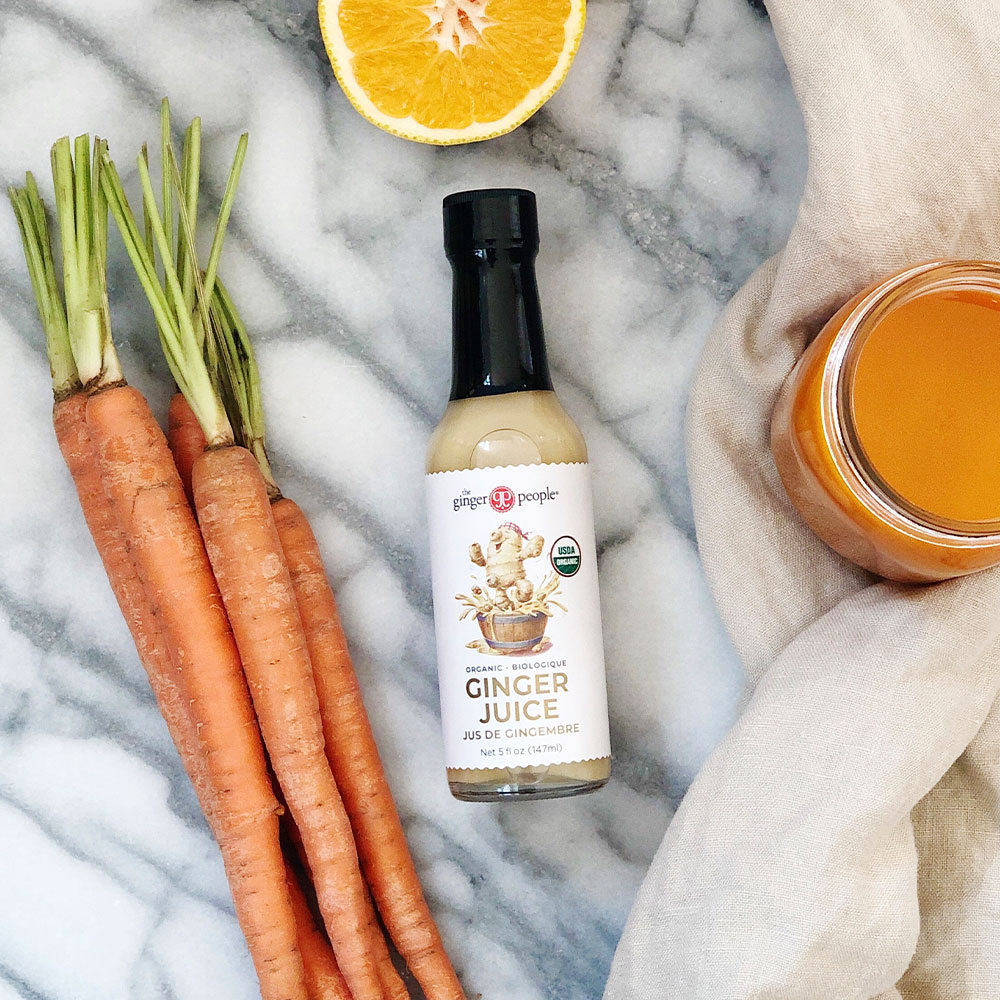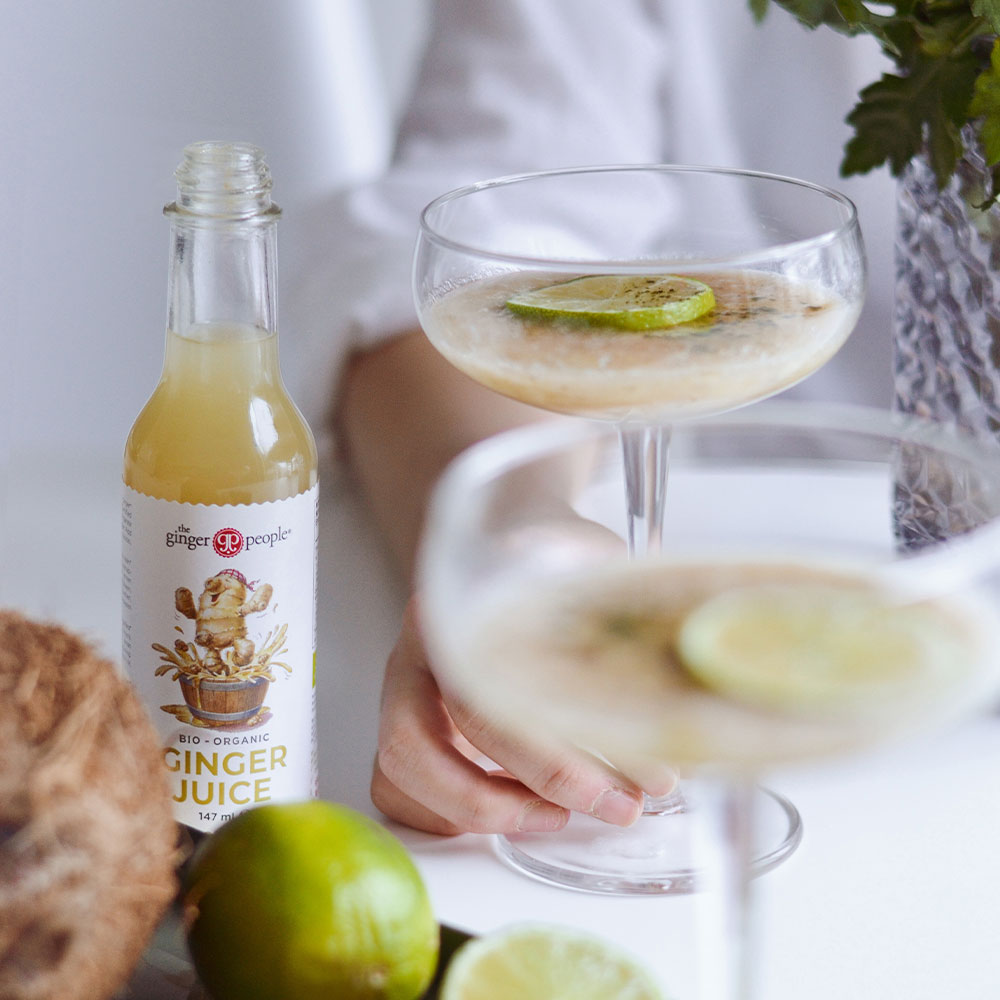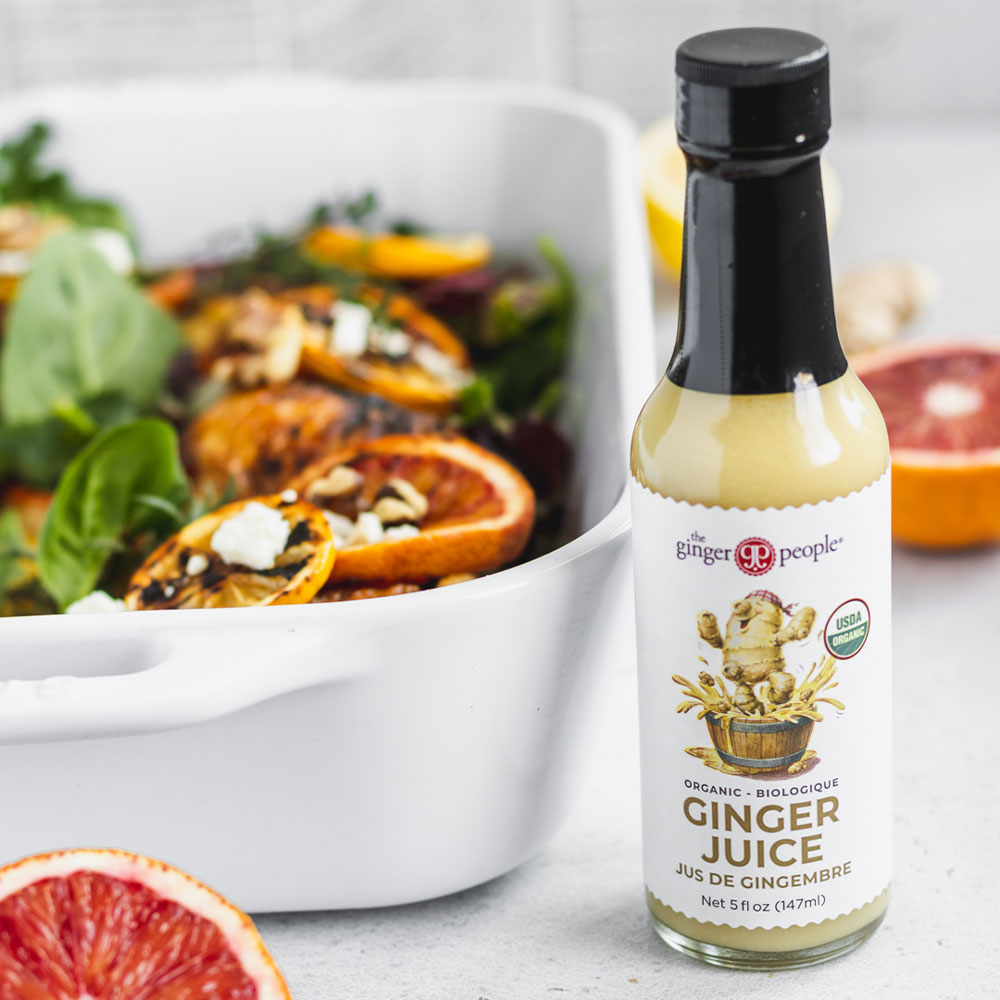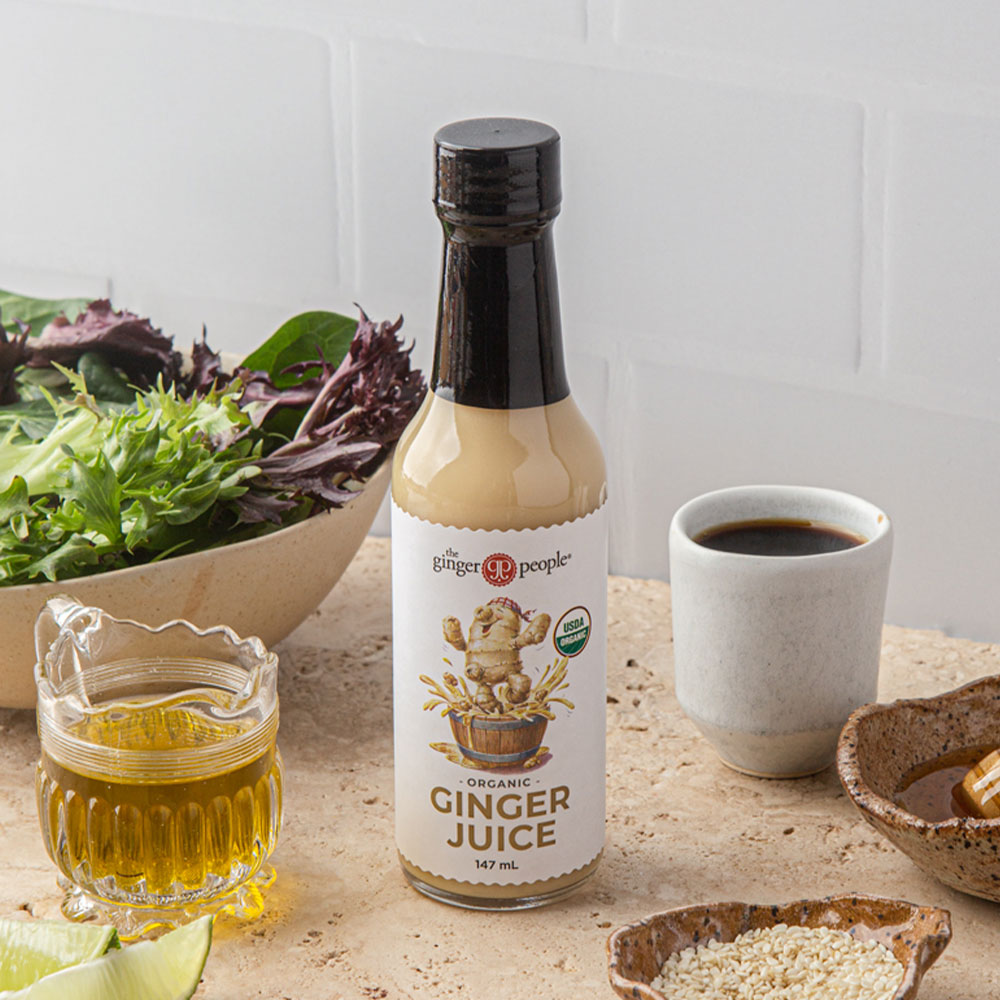 At last! Ginger made easy. Enjoy the goodness of organic ginger in its most convenient form. No need to peel and chop fresh ginger anymore. Save time with this handy cooking condiment. 
Use in place of fresh ginger
Convenient, recipe-ready
99% ginger juice
No added sugar
Great in marinades. Splash on salads, fish and into tea, water or fruit juice
Add zing to grains and rice, stir fry, curries, tomato-based sauces
Concoct jazzy ginger cocktails
Organic | Non-GMO | Gluten Free | Vegan
No artificial ingredients
Sustainably farmed ginger
View our Organic Ginger Juice – 32 fl oz
PRODUCT DETAILS
INGREDIENTS: Ginger (99.7%), citric acid: acidity regulator
Made in USA
Available in: 5 fl oz (147 mL) bottle  |   32 fl oz (946 mL) bottle
1 tbsp ginger juice = 1 tbsp fresh ginger
Refrigerate after opening. Once opened, for freshest flavor, use within 2 months
Unfiltered – shake well before using
NUTRITIONAL INFO
REVIEWS
There are no reviews yet. Be the first one to write one.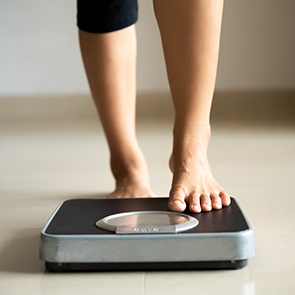 HEALTH NEWS
Does Ginger Help You Lose Weight?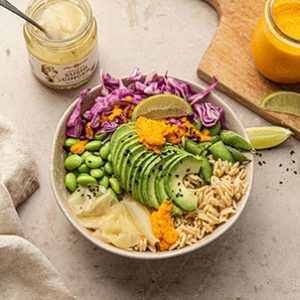 FEATURED RECIPE
Chickpea Rice Bowl with Carrot-Ginger Dressing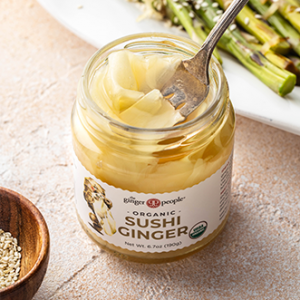 PRODUCT HIGHLIGHT
Organic Pickled Sushi Ginger