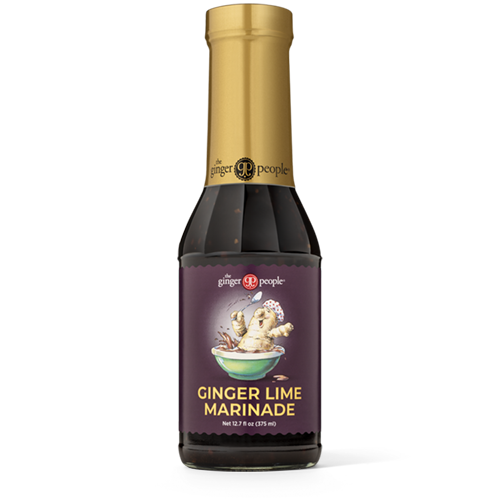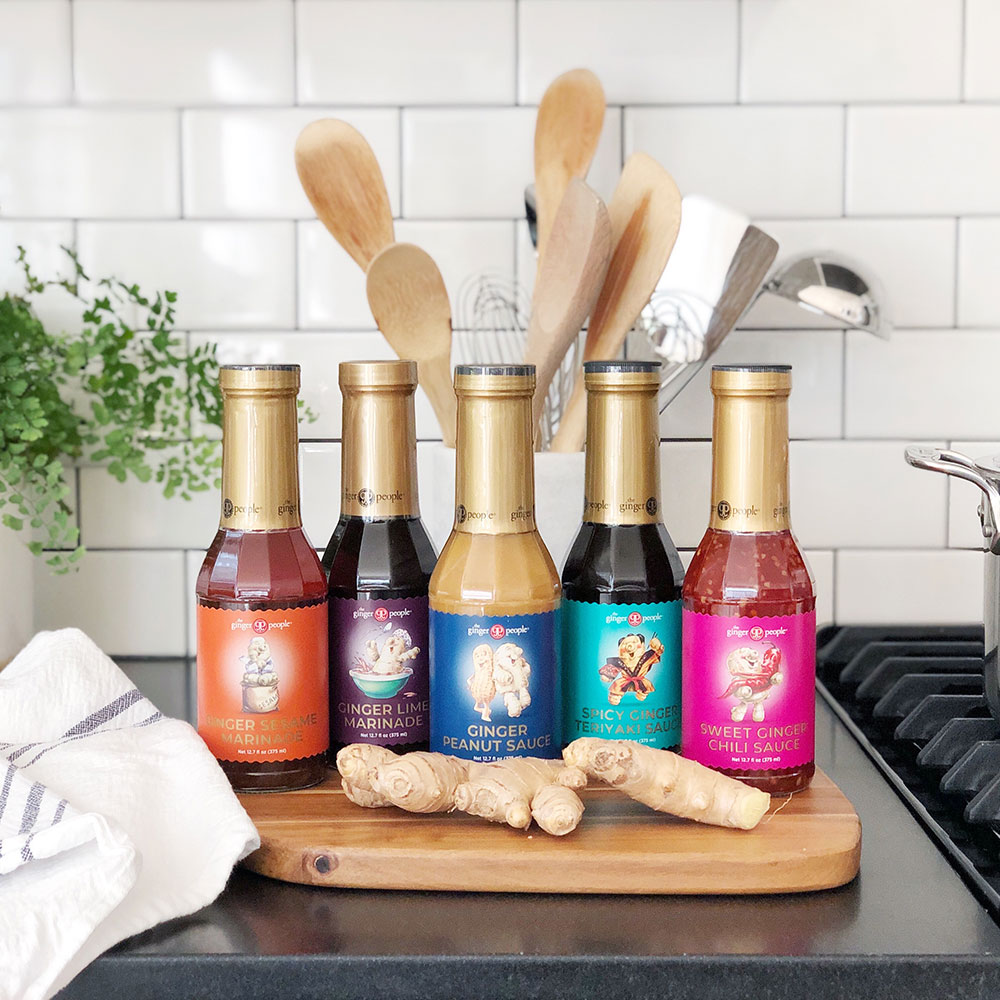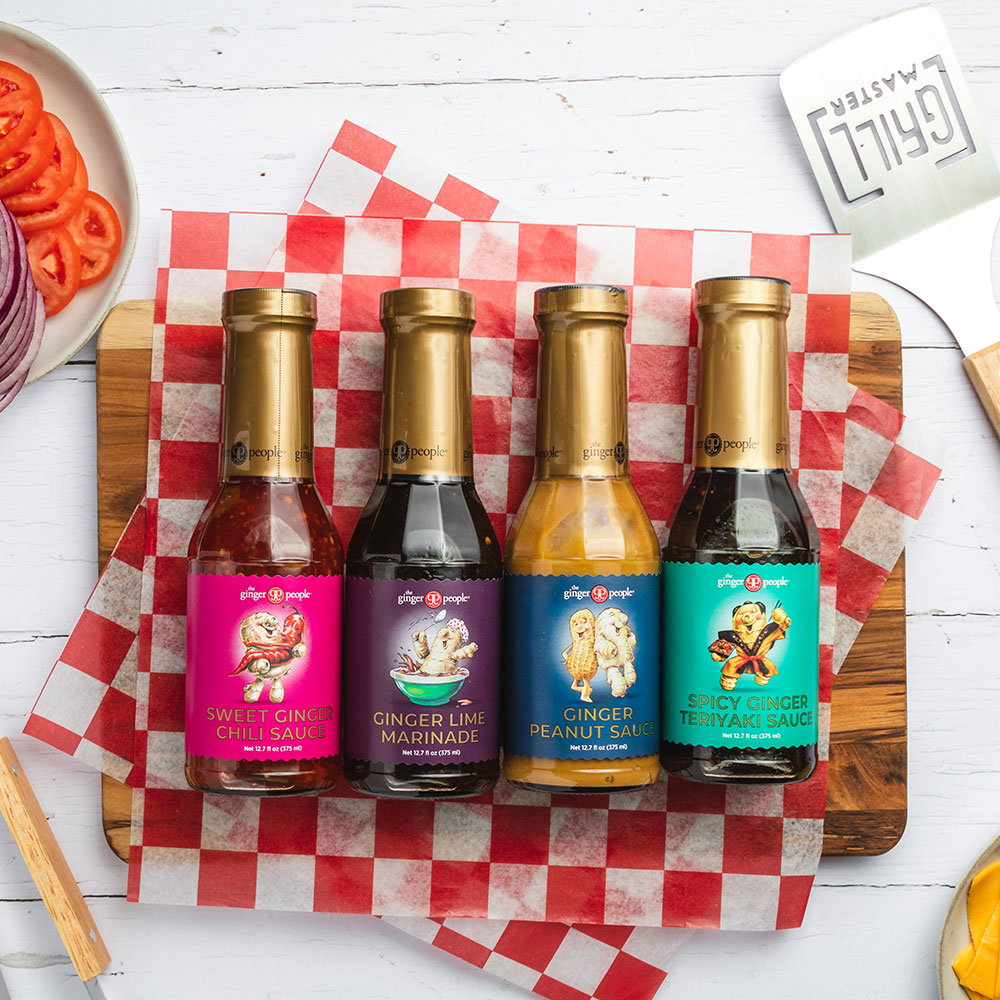 90121_GingerLimeMarinade_1_1000px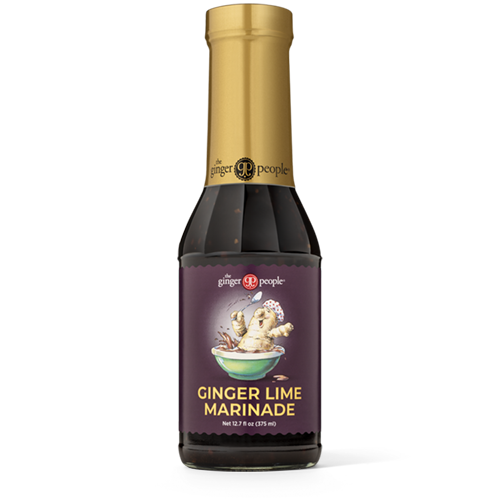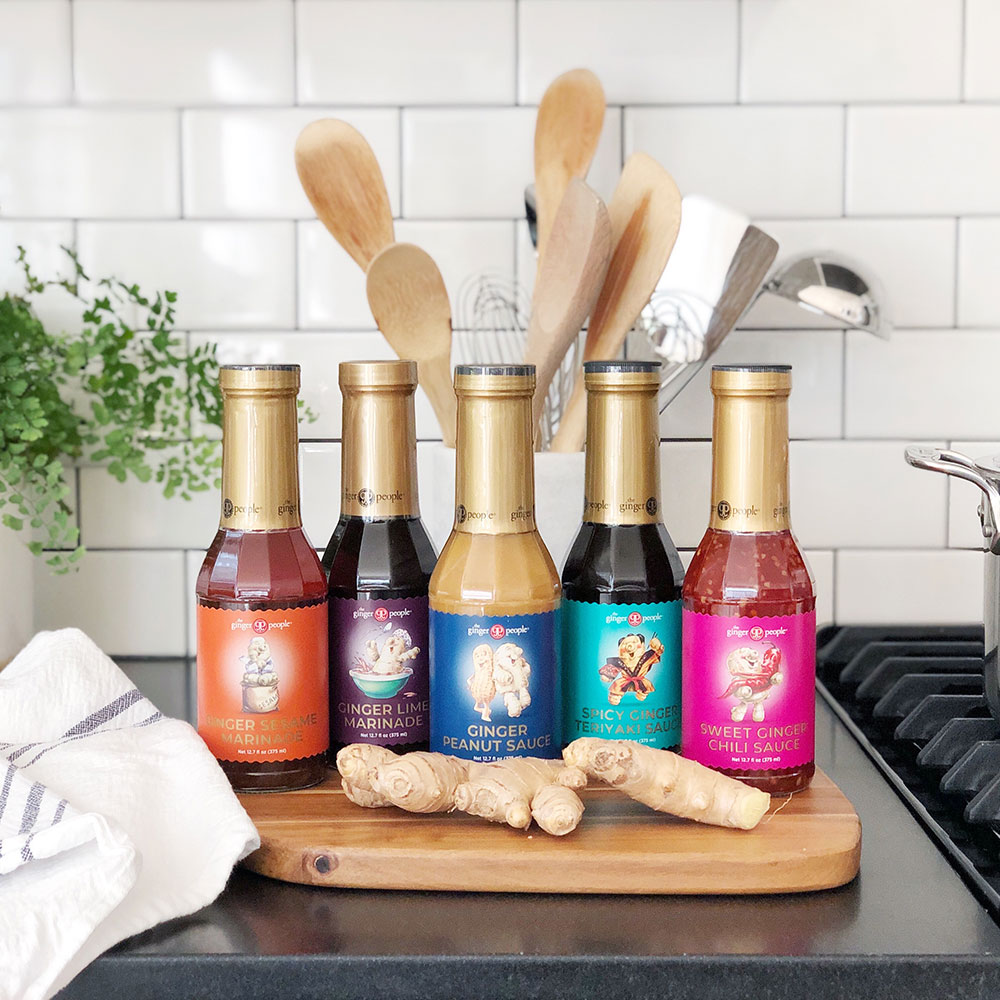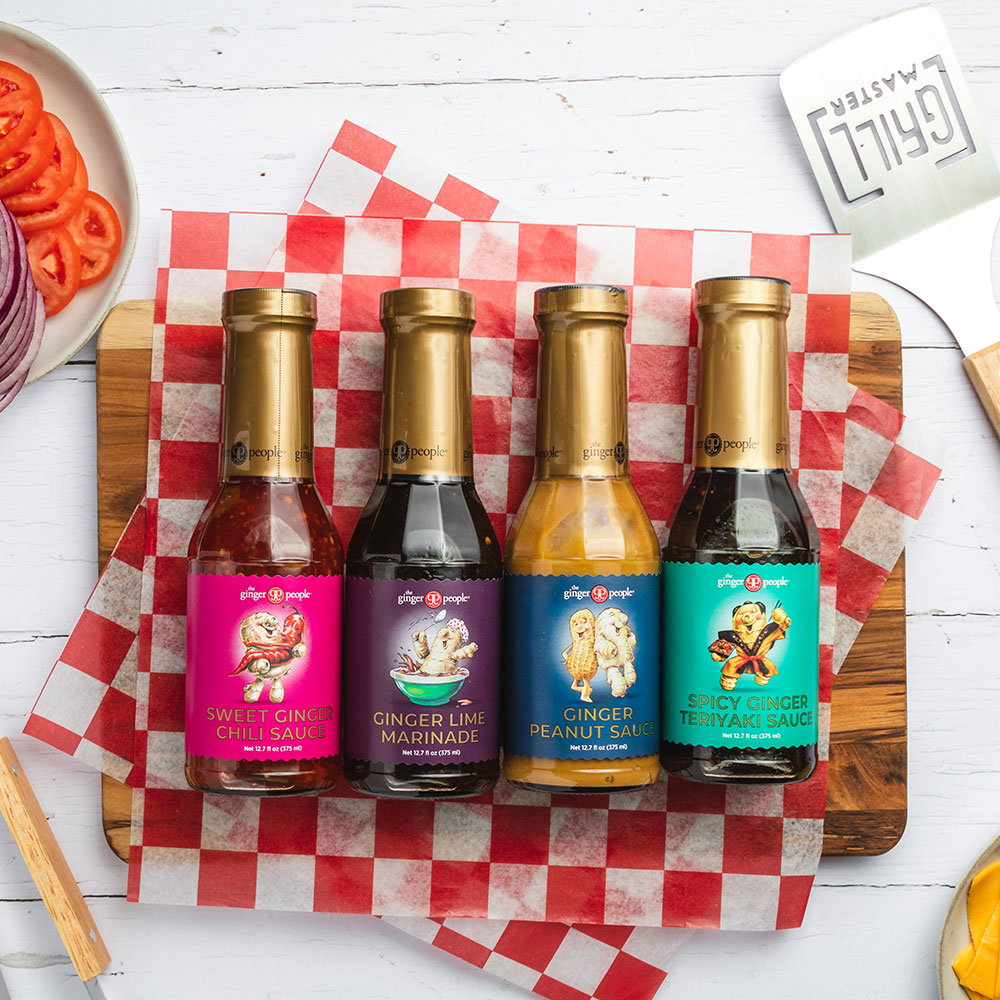 A delicate marinade made with soft tones of lime, ginger and chili. After tasting 101 sauces, Real Simple magazine named it 'Best Ginger Sauce' over 10 years ago. Truly one of the most versatile sauces you'll ever buy.
The Ginger People sauces contain more ginger than any other brand
Splash on baby spinach for a simple, fat-free salad dressing
Drizzle over grilled sausages
Use as a marinade or finishing sauce on chicken, fish, beef or pork
Non-GMO  |   Gluten Free |  Vegan
No artificial ingredients
PRODUCT DETAILS
INGREDIENTS: Water, Tamari Soy Sauce (Water, Soybeans, Salt, Alcohol, Vinegar, Lactic Acid), Brown Sugar, Ginger, Modified Corn Starch, Salt, Candied Ginger (Ginger, Sugar), Distilled Vinegar, Lime Juice Concentrate, Dried Garlic, Chili Pepper.
Allergens: Soy
Made in USA
12.7 fl oz
Refrigerate after opening. Once opened, for freshest flavor, use within 2 months
Read more about the health benefits of ginger
NUTRITIONAL INFO
REVIEWS
Perfect for a quick and delicious dinner. Every time I make pork lettuce wraps, this is the sauce that I simmer my ground pork in. Top pork with shredded veggies and cilantro and wrap in butter lettuce for an easy meal that I always get raves about.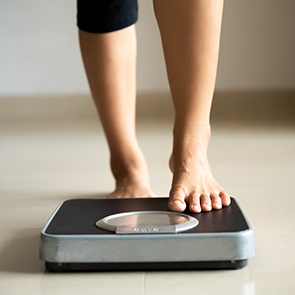 HEALTH NEWS
Does Ginger Help You Lose Weight?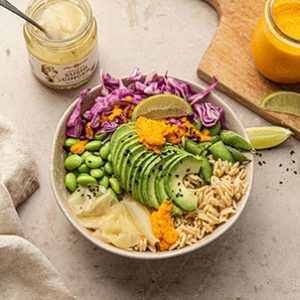 FEATURED RECIPE
Chickpea Rice Bowl with Carrot-Ginger Dressing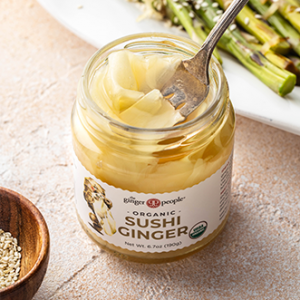 PRODUCT HIGHLIGHT
Organic Pickled Sushi Ginger