GINGER RESCUE® CHEWABLE GINGER TABLETS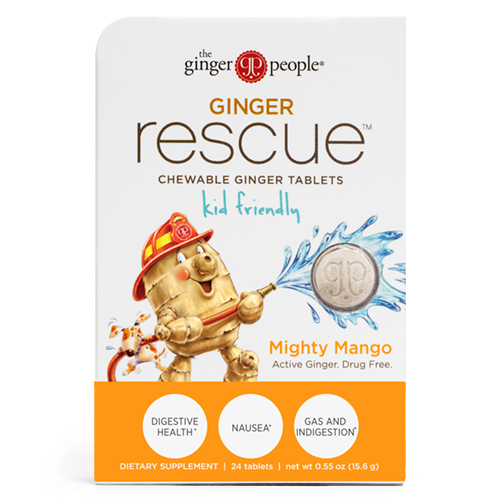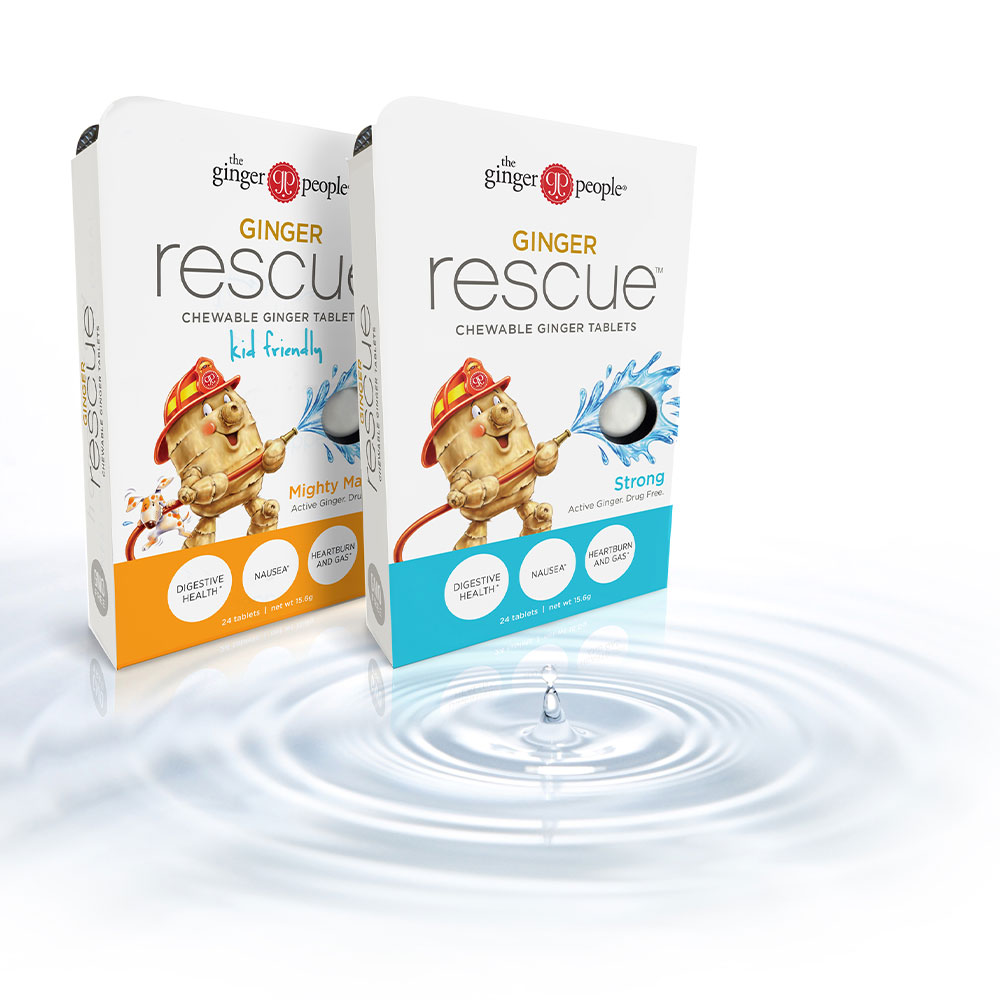 GingerRescueTabs-MightyMango_v2_500px
90902_MightyMango_1_1000px
90902_MightyMango_3_1000px
90902_MightyMango_2_1000px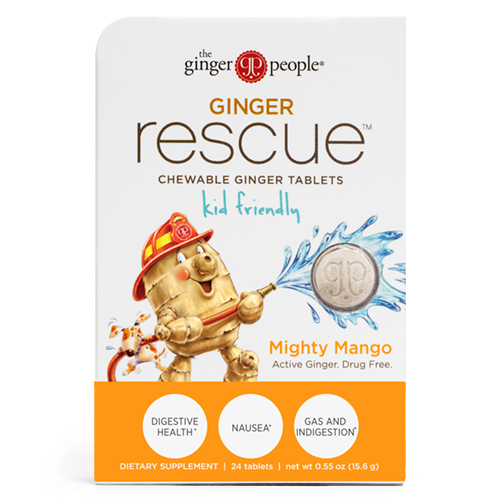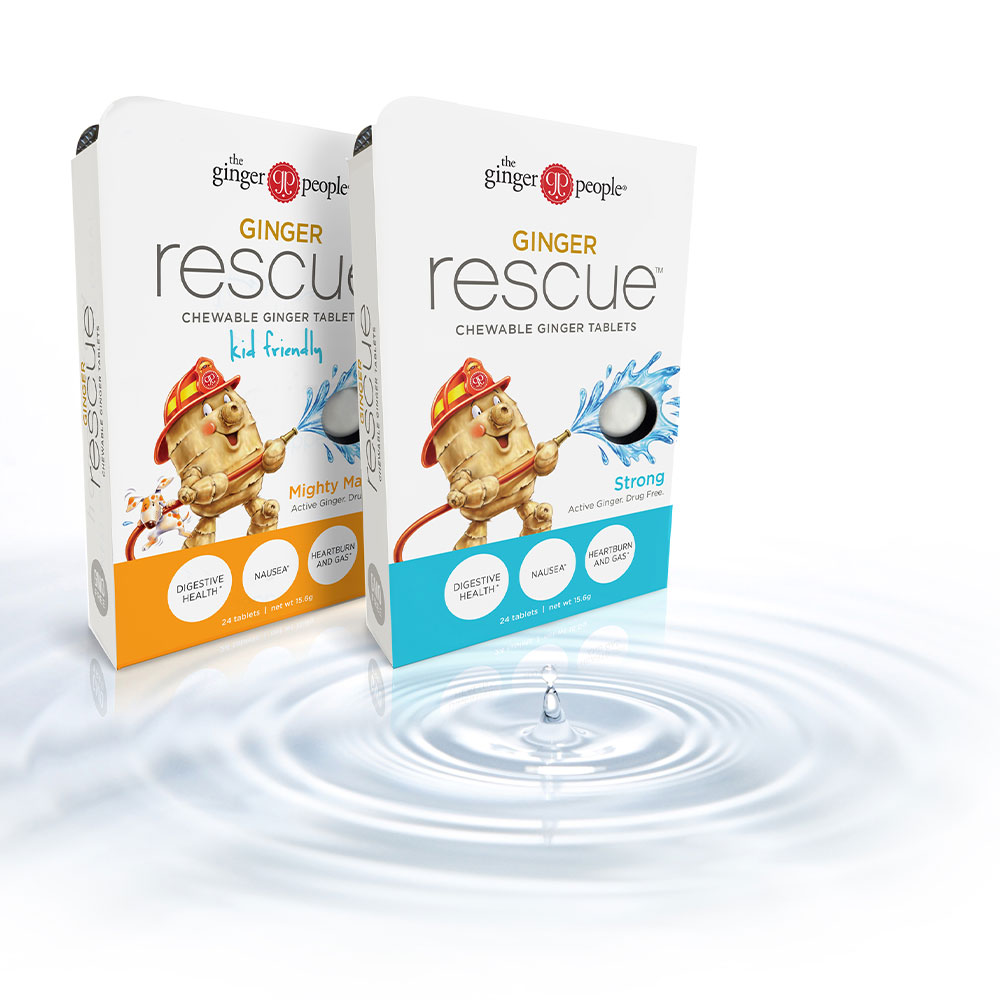 Ginger Rescue® Chewable Ginger Tablets – Mighty Mango
A fruity, drug-free chewable tablet with ginger actives to help digestion and ease nausea. Yummy fruit flavor and just enough ginger spice makes this remedy kid-friendly, too.
Safe and effective stomach relief
More ginger actives than the other top four brands
Great for travel. No water needed.
Contains 40mg ginger per serving
Digestive aid, nausea relief, gassy stomach*
Non-GMO  |  Kosher   |   Gluten Free   |   Vegan
First Place, 2021 Scovie Awards – Best kid-friendly product
No artificial sweeteners
Buy online or find it with the digestive or anti-nausea remedies at your local pharmacy or grocery store
PRODUCT DETAILS
DIETARY SUPPLEMENT INGREDIENTS: Freeze dried ginger powder. OTHER INGREDIENTS: Cane sugar, maltodextrin, natural mango flavor, calcium stearate.
Allergens: None
Made in Canada
24 tablets per pack (15.6 g)
Store in a cool, dry place
*This statement has not been evaluated by the FDA. This product is not intended to diagnose, treat, cure or prevent any disease.
NUTRITIONAL INFO
REVIEWS
These little chewable tablets are the best!!!!! They have helped my daughter so much with her gas, nausea, and digestion. I would recommend these to anyone they are way better then any other stomach medication. They help her stomach immediately after taking them.