GINGER RESCUE® CHEWABLE GINGER TABLETS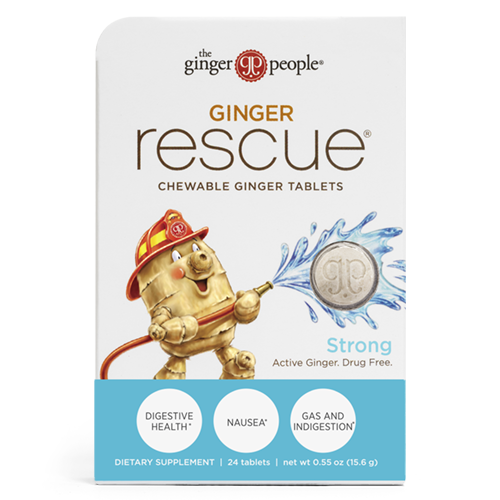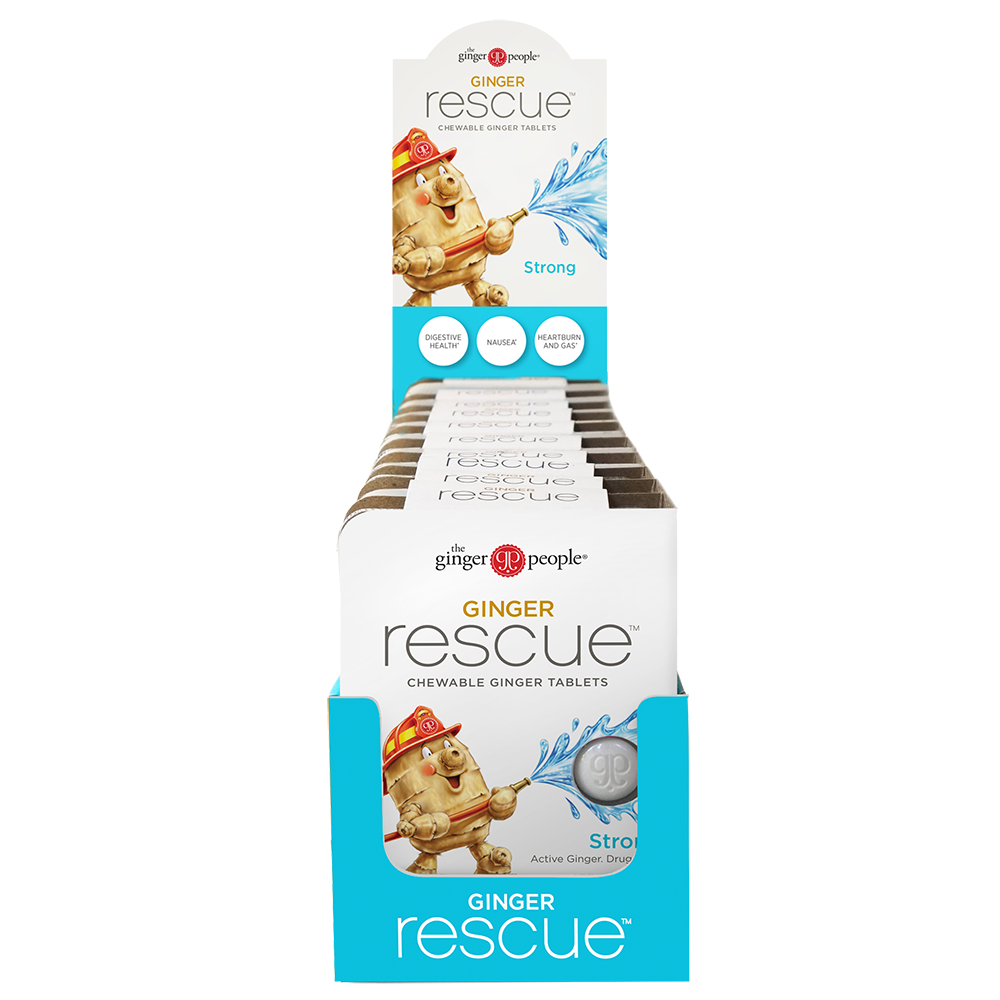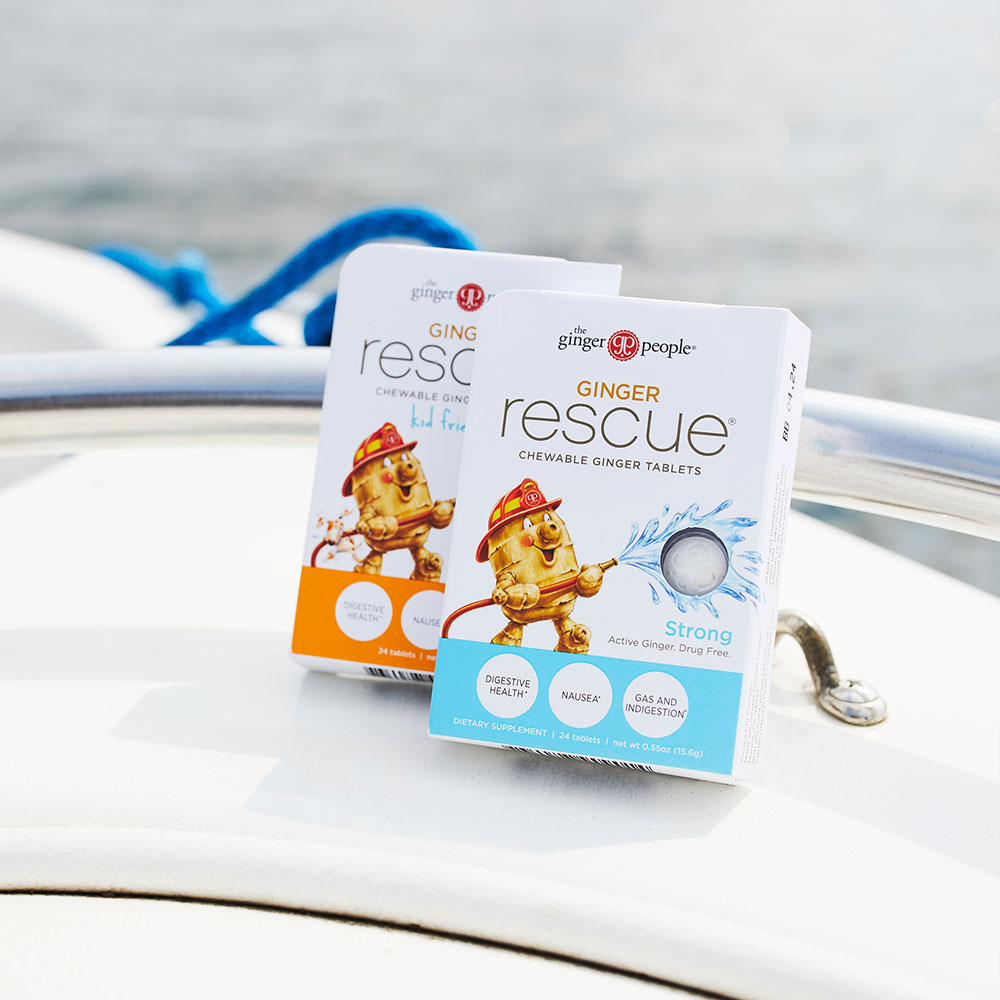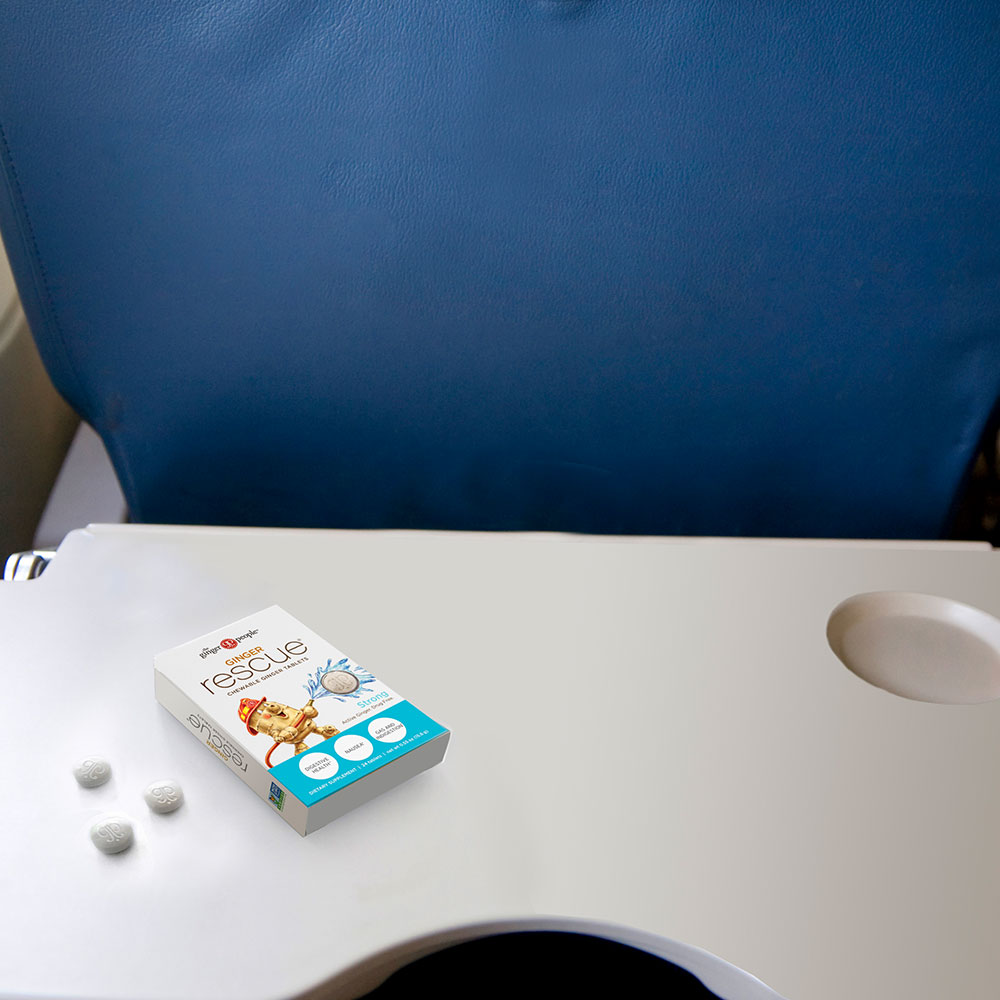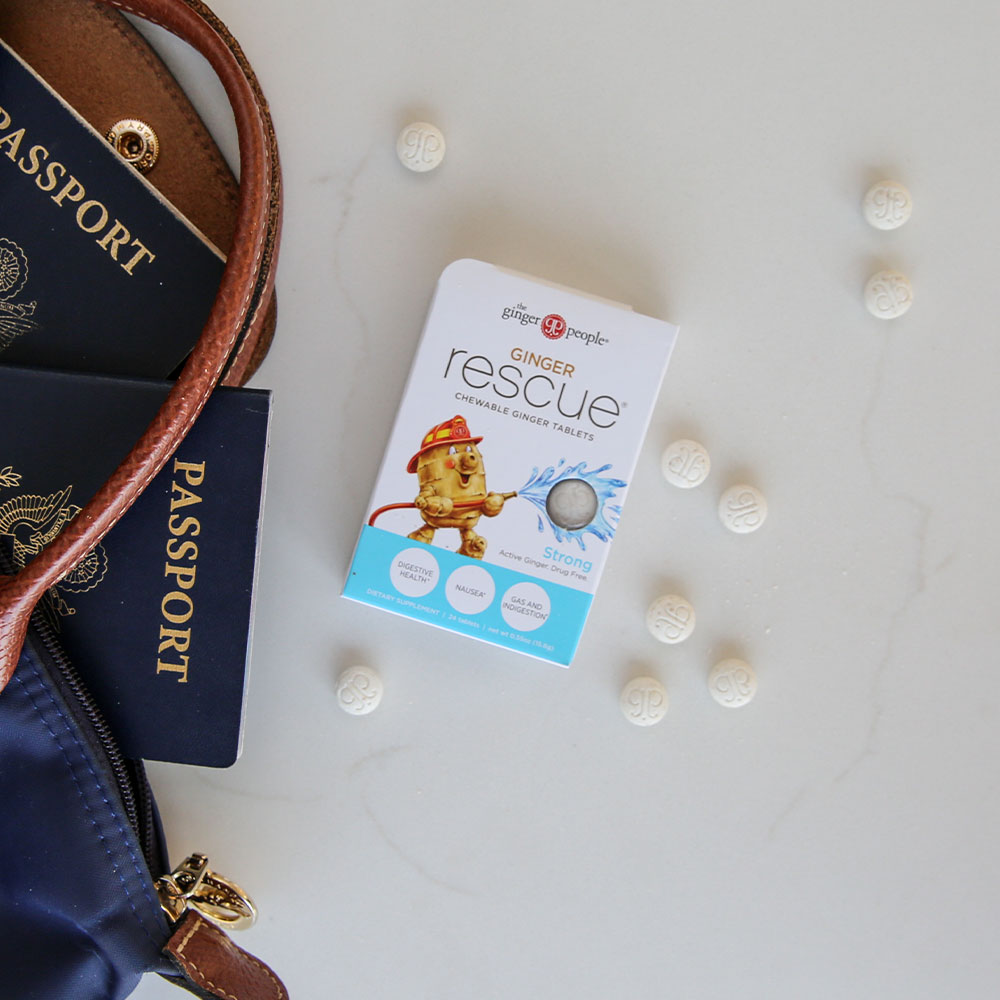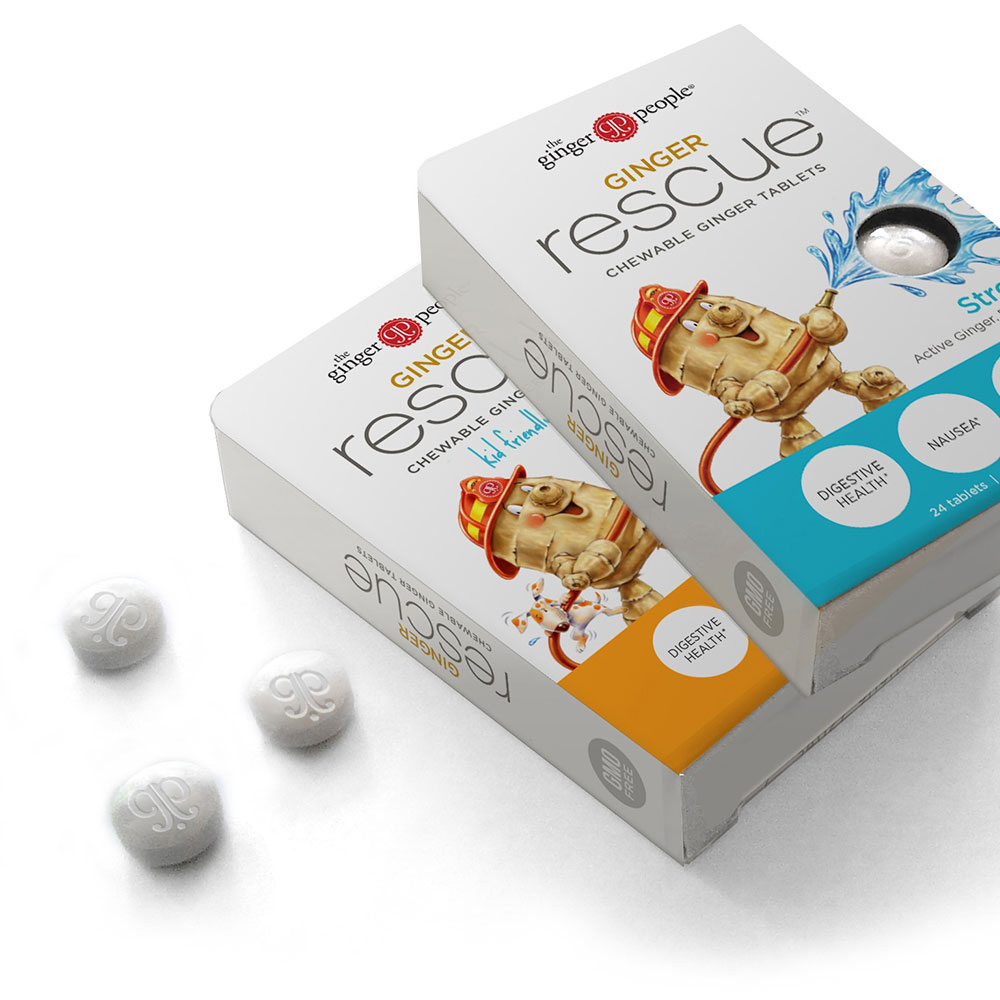 GingerRescueTabs-Strong_v2_500px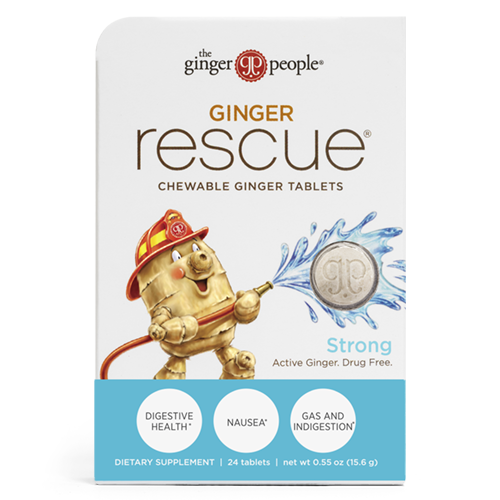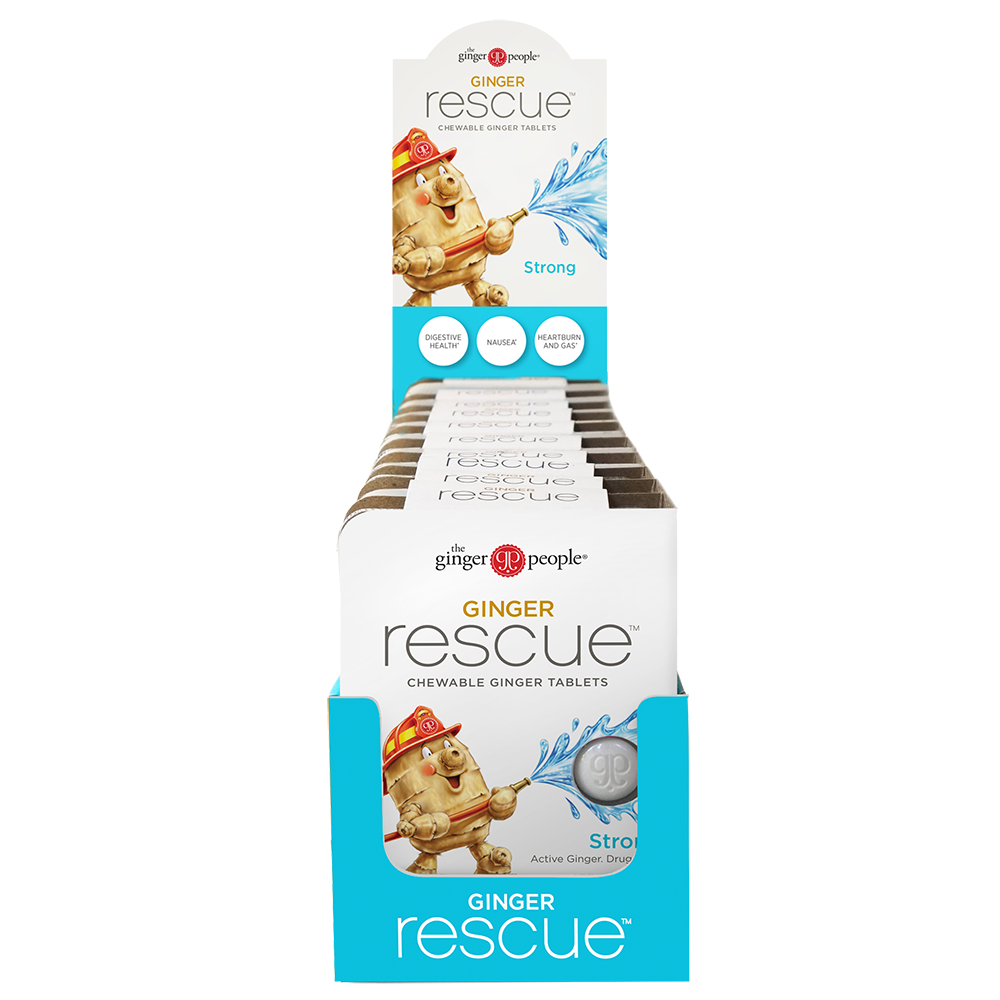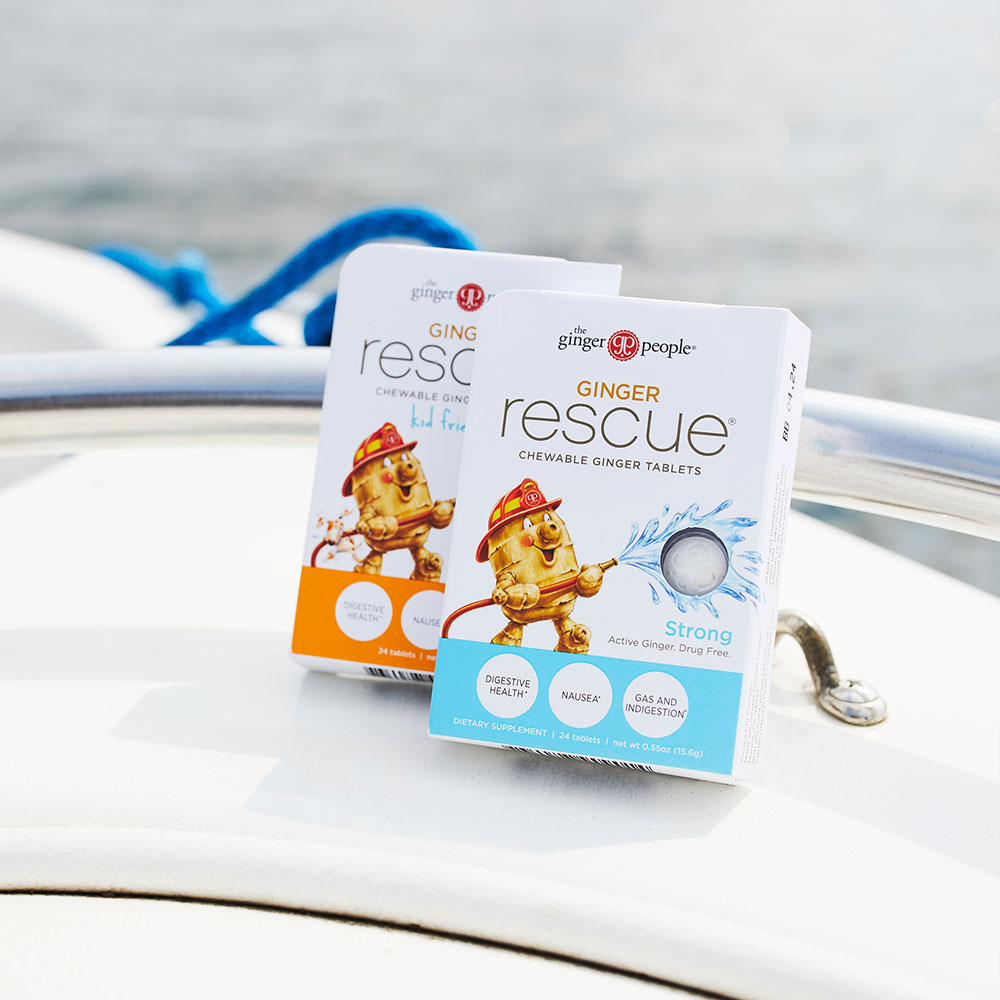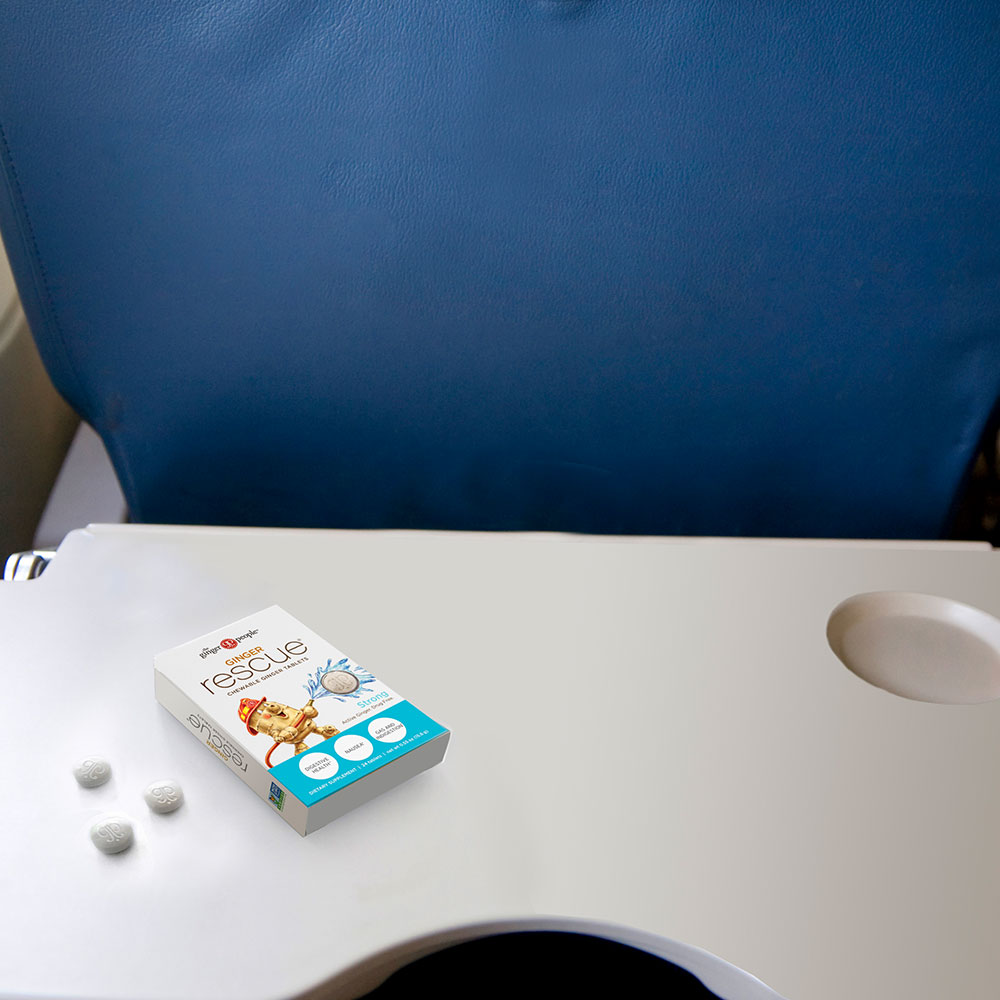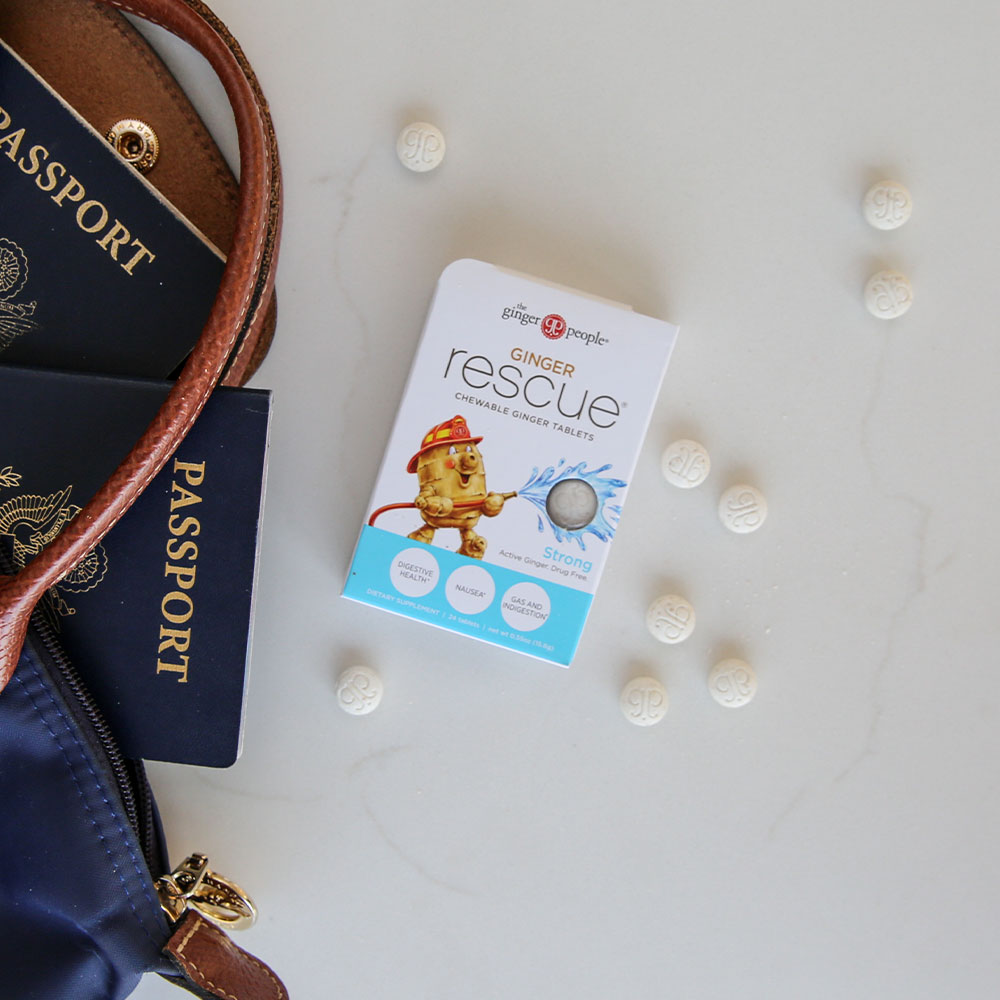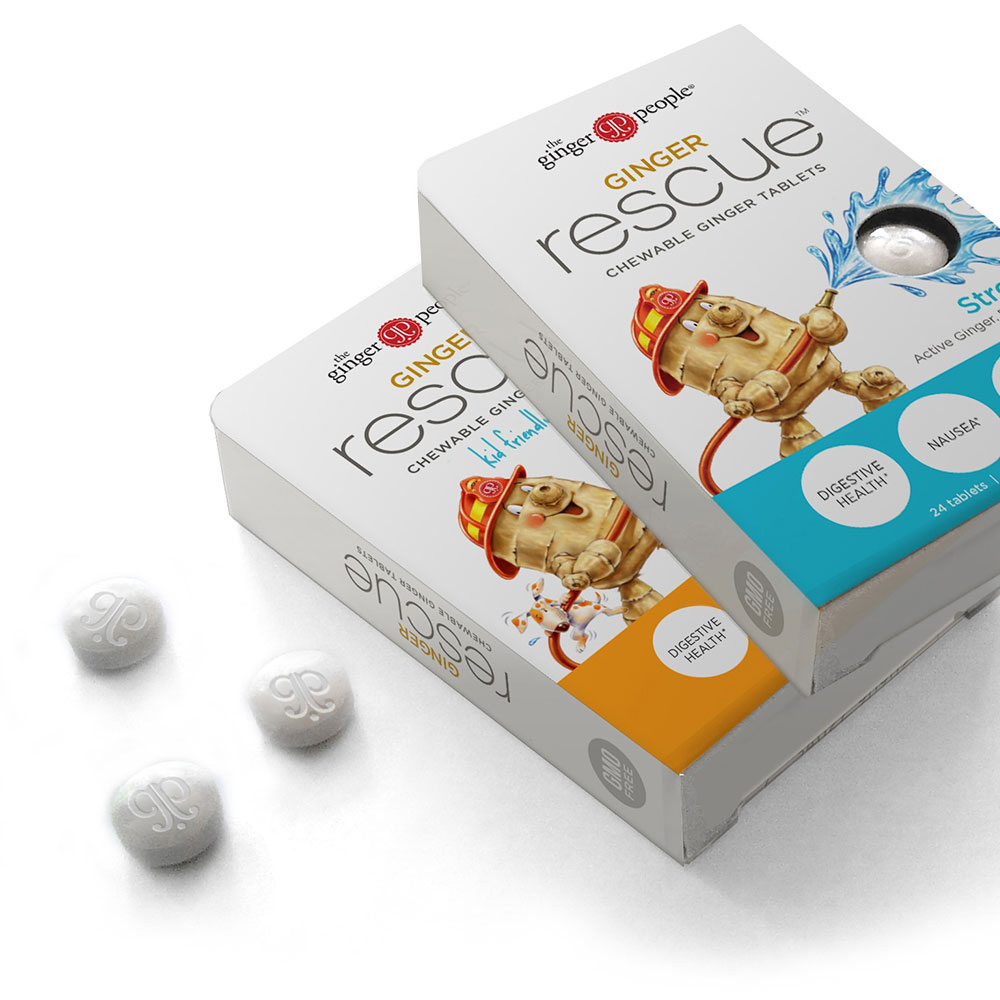 Ginger Rescue® Chewable Ginger Tablets – Strong
A more potent chewable made with greater ginger actives to help soothe the stomach. Drug-free digestive aid and anti-nausea remedy in a convenient and tasty edible tablet.
Safe and effective stomach relief
More ginger actives than the other top four brands
Great for travel. No water needed.
Contains 88mg ginger per serving
Digestive aid, nausea relief, gassy stomach*
Non-GMO  |  Kosher   |   Gluten Free   |   Vegan
No artificial sweeteners
Buy online or find it with the digestive or anti-nausea remedies at your local pharmacy or grocery store
PRODUCT DETAILS
DIETARY SUPPLEMENT INGREDIENTS: Freeze dried ginger powder, spray-dried ginger. OTHER INGREDIENTS: Cane sugar, maltodextrin, calcium stearate.
Allergens: None
Made in Canada
24 tablets per pack (15.6 g)
Store in a cool, dry place
*This statement has not been evaluated by the FDA. This product is not intended to diagnose, treat, cure or prevent any disease.
NUTRITIONAL INFO

REVIEWS
These are fabulous. I have a delicate tummy and some days are tough. These tablets are my go-to. I thought I ran out and Sprouts stopped carrying them. I was experiencing nausea today and was so stressed my tummy was in knots. I found two tablets in my cupboard and I'm off to buy more at Whole Foods. Don't ever stop making these!
Ginger Rescue tablets will CHANGE YOUR LIFE if you suffer from motion sickness. They also help with nausea associated with sinus infections. They're chewable, easy to digest and work almost immediately.
It's the best product I have ever taken – excellent!
I found this gem at a local market (Milam's) and work so great and now my daughters are fans too. Just a brief story my youngest was with an upset stomach at 3:3AM woke up and ask for help all I did was hand 2 pills to her and the pain disappeared. very effective immediately.
I recently found myself feeling very unwell. And while I was writhing in discomfort from nausea, my girlfriend asked me, " Is there anything I can get you?" When I asked her to look in my toiletries bag for "those ginger tabs", she was able to locate them and this made the biggest difference in my feeling better. Your Ginger Tablets are a great remedy and a must have in my home. I wanted to reach out and say Thank You! Your Ginger Tablets rock and look forward to trying some of your other products.