GINGER RESCUE® GINGER SHOTS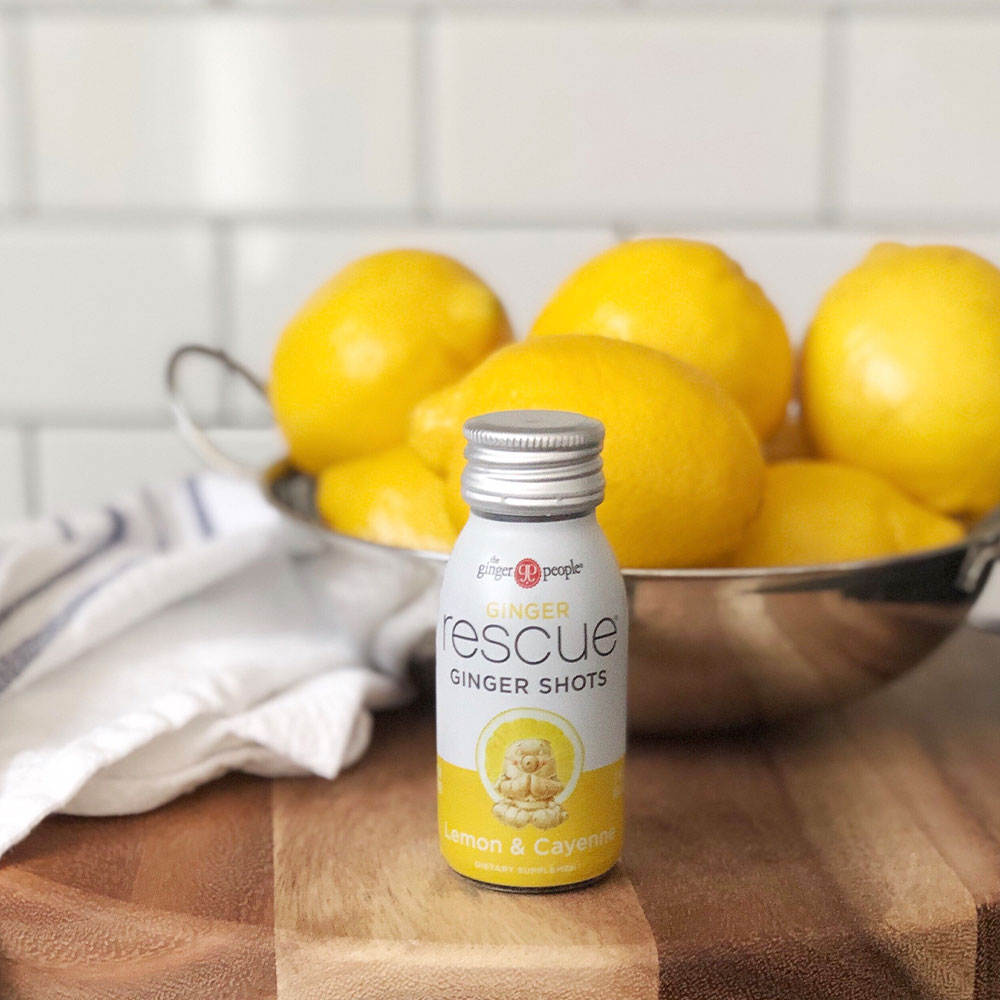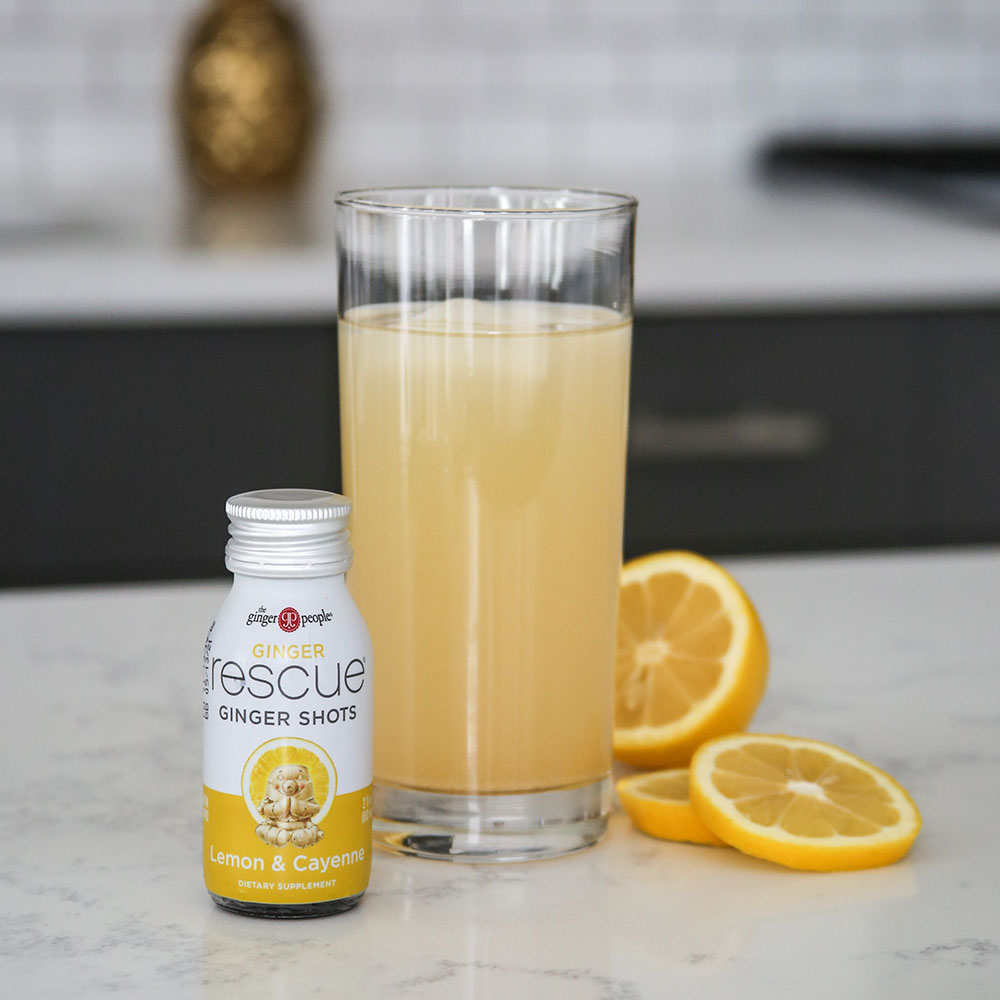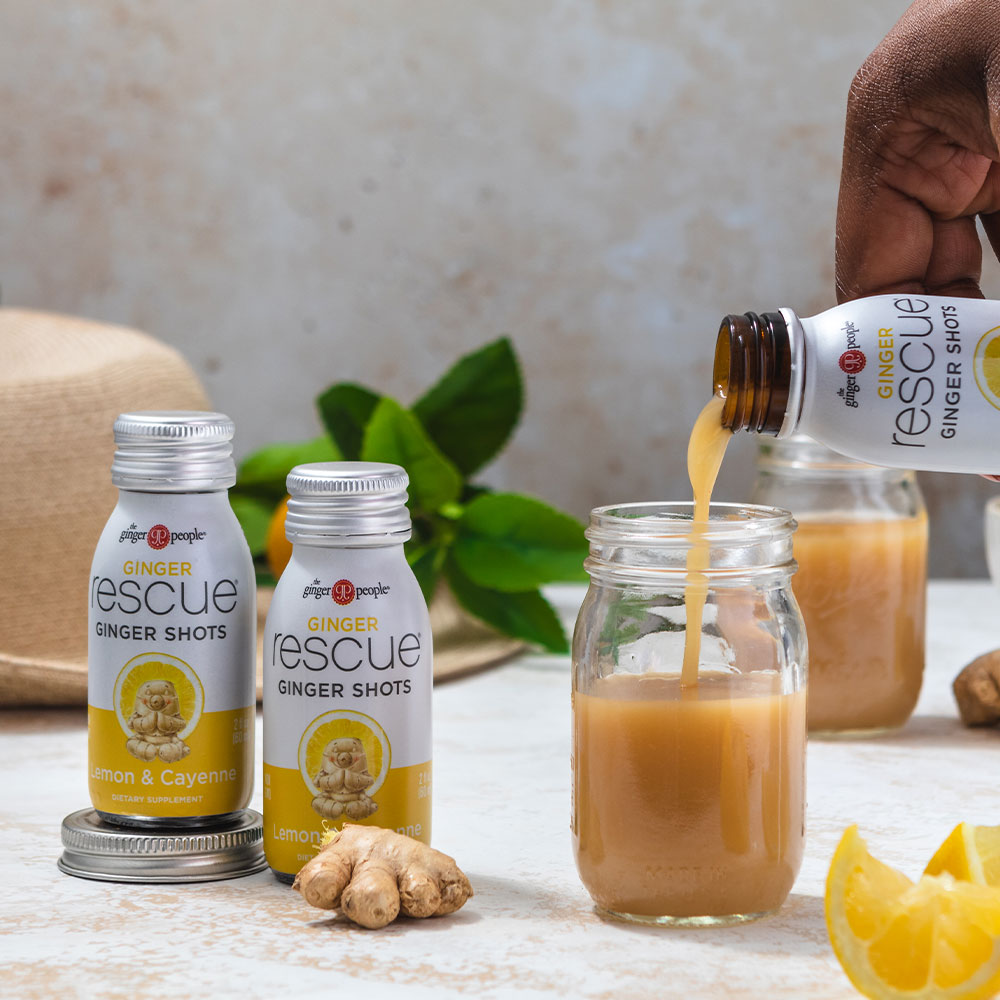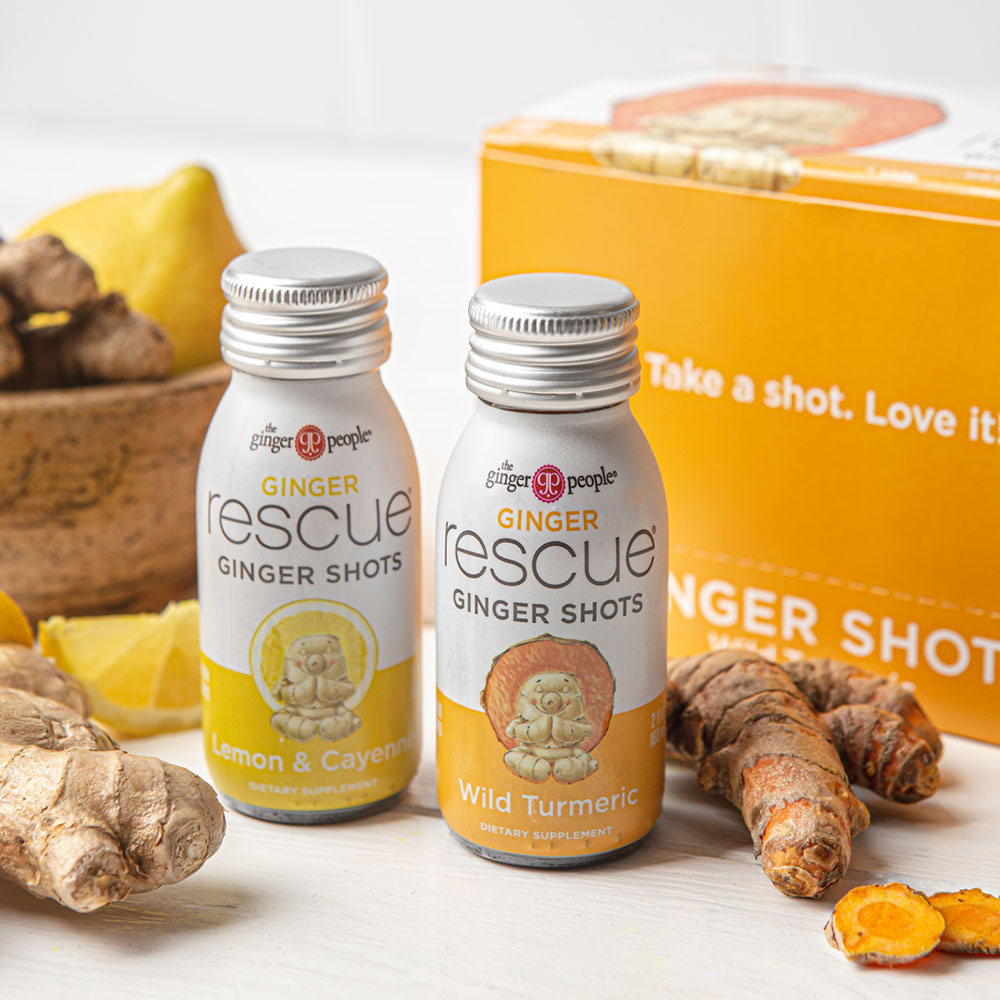 90921-GR_Shots_LemonCayenne_500px
90931-GR_Shots_LC_Caddy_500px
90931_Lemon&Cayenne_1_1000px
90931_Lemon&Cayenne_2_1000px
90931_Lemon&Cayenne_5_1000px
90931_Lemon&Cayenne_4_1000px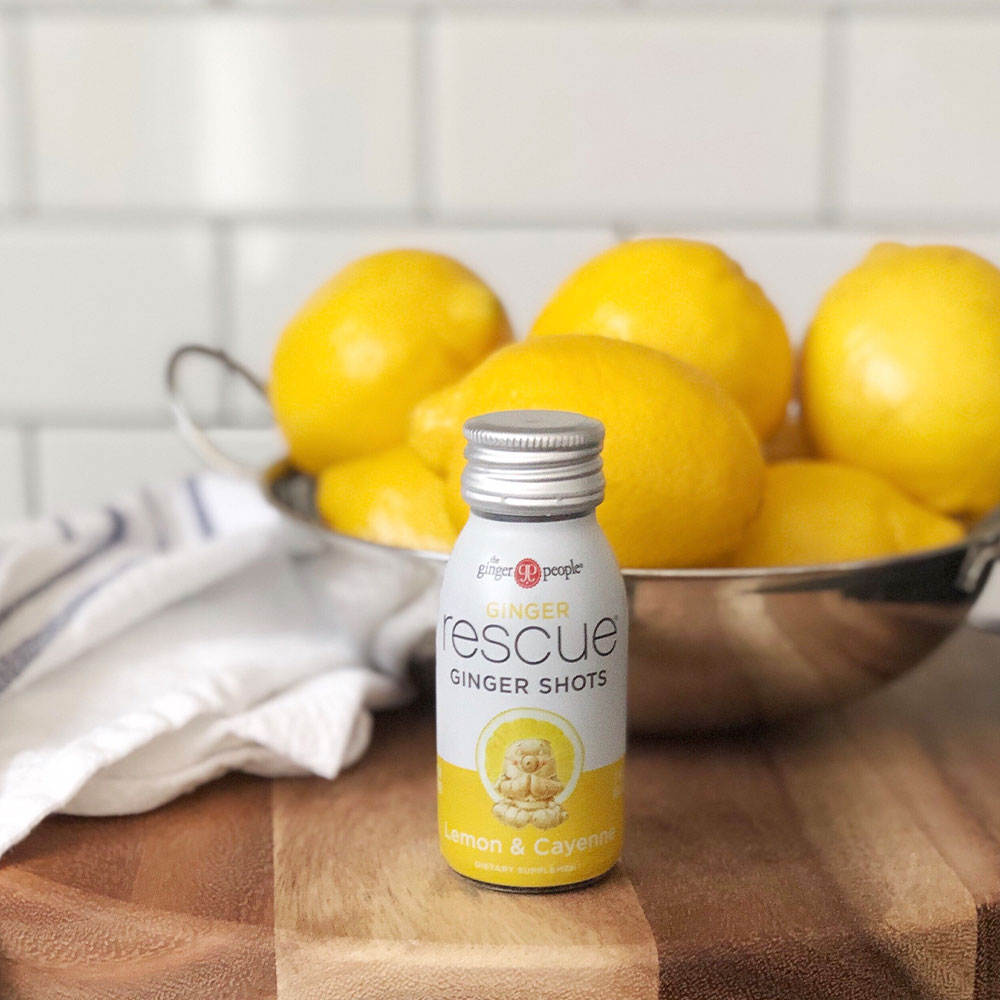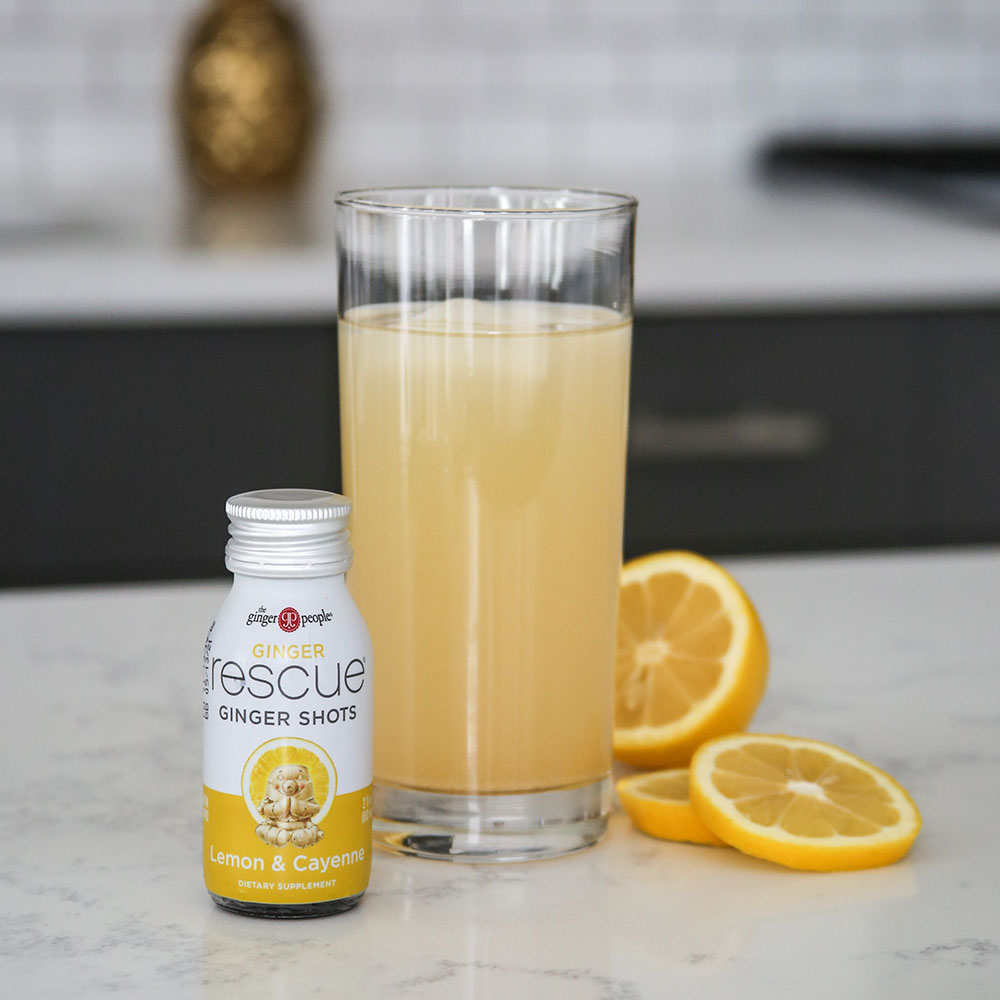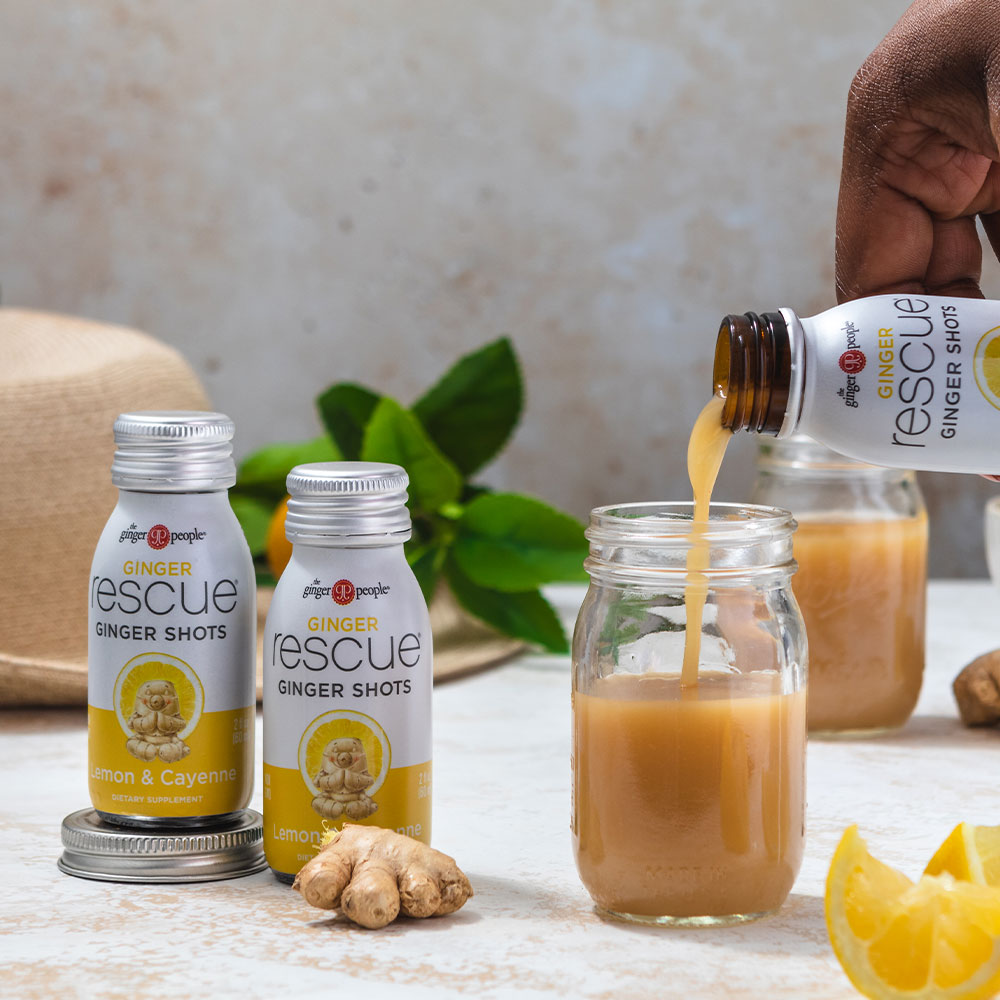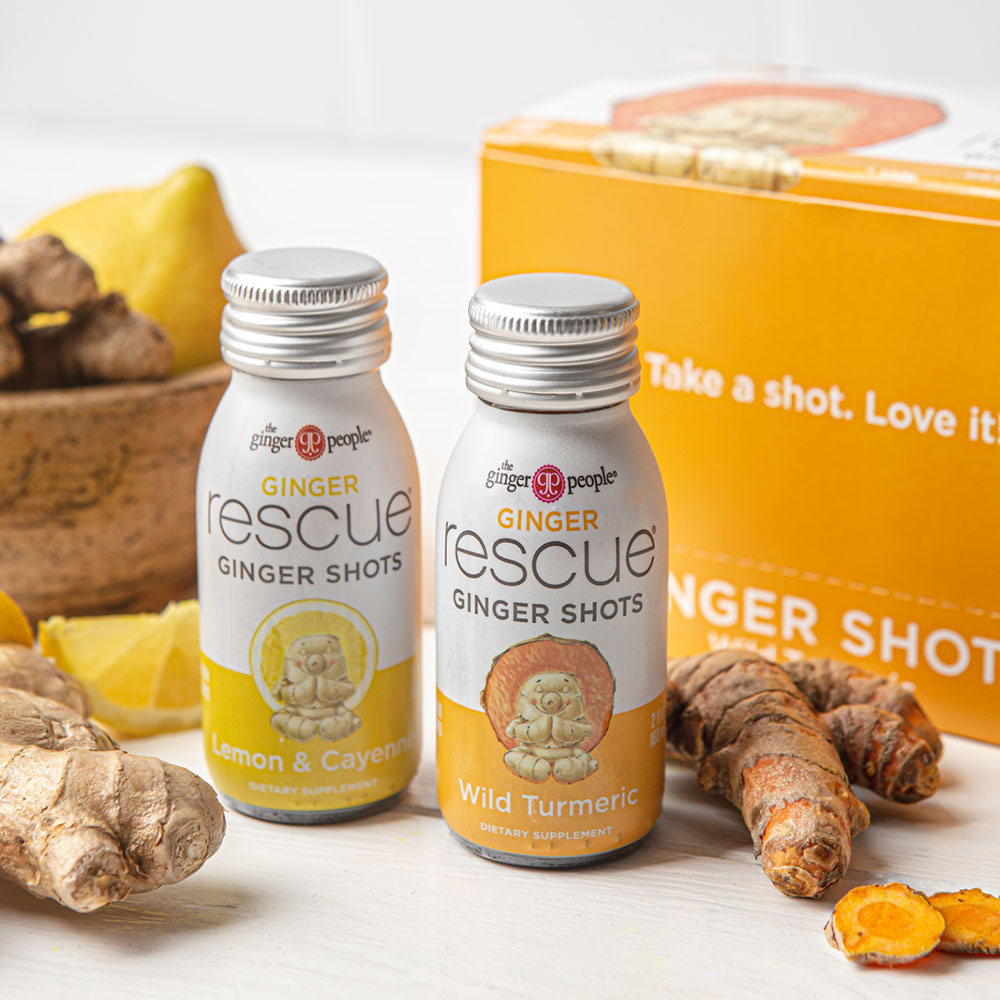 Ginger Rescue® Ginger Shots – Lemon & Cayenne
A powerhouse of ginger, lemon and cayenne. Hot and awakening with a fresh punch of ginger, its citrusy zing is exhilarating, delivering a WOW to the tongue and throat. Its strong, bright and fiery flavor soothes the gut, and leaves you feeling lifted and refreshed.
Daily health shot
Immunity boosting properties*
Caffeine free energy**
Made with 30% ginger juice
Non-GMO  |   Gluten Free   |   Vegan
No artificial sweeteners
Glass bottle for purity, health and environment
Buy online or find it in the health shot section at your local grocery store
PRODUCT DETAILS
DIETARY SUPPLEMENT INGREDIENTS: Ginger Juice (Zingiber officinale Rhizome).
OTHER INGREDIENTS: Other Ingredients: Lemon juice, apple juice from concentrate, water, organic cane sugar, cayenne pepper.
Allergens: None
Made in USA
2 fl oz bottle, also available in a 12-pack
Refrigeration not required. Store in a cool, dry place
*This statement has not been evaluated by the FDA. This product in not intended to diagnose, treat, cure or prevent any disease.
** Ginger is known to stimulate the circulatory system, resulting in a gentle and steady energizing effect.
NUTRITIONAL INFO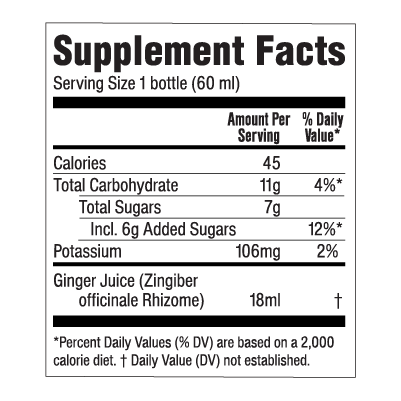 REVIEWS
I have been affected by Psoriasis on the palms of my hands since June 2018. The itching and cracking has been out of control! About a month ago I stumbled across the Ginger Rescue shots at my local Raley's. It has greatly decreased my symptoms of cracking and itching. I drink a half a shot when I wake up and half again at 4 p.m. Seems to work best on an empty stomach. It's a miracle! I have tried dozens of other things to slow this down. This is the ONLY thing that has worked. I'm not really sure why this works, but it does. I tried making my own, but it's a huge pain in the ass. Thanks, Chris, SF Bay Area
I had chronic sinus infections. I would get 5-6 sinus infections a year. Antibiotics were no longer working and causing stomach problems. I started a health journey and several Ginger People products (to the include ginger juice, shots, and candy chews) played a vital role in my recovery to where now I might get 1 sinus infection every two years!
I love these shots! Since I started taking them I had no more sinus issues and they helped me loose a little weight… Wish they came in 30 packs instead of 12 … I love them that much!
Ginger Rescue Shots are AMAZING! They taste delicious and provide an enormous energy boost. I work as a health care professional in a busy urban hospital. This product helps me maintain focus and stamina throughout my shift. In addition, I am loosing unwanted pounds! I cannot say enough good things about this product. I think everybody should try it!
Thanks to all the Ginger People!