GINGER SOOTHER® GINGERADE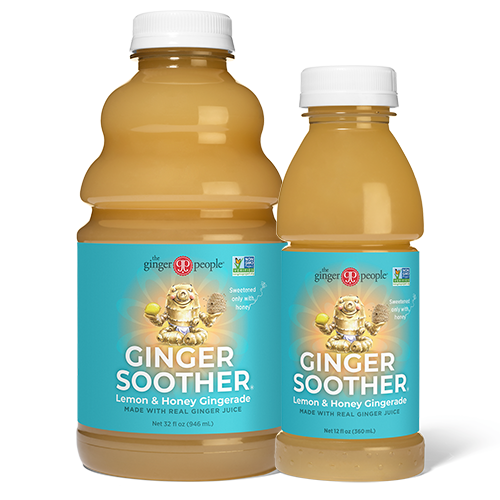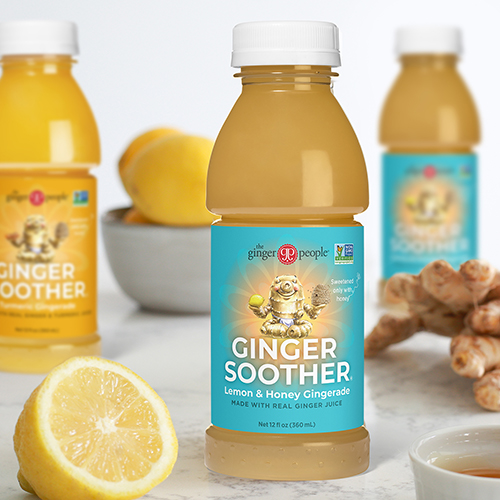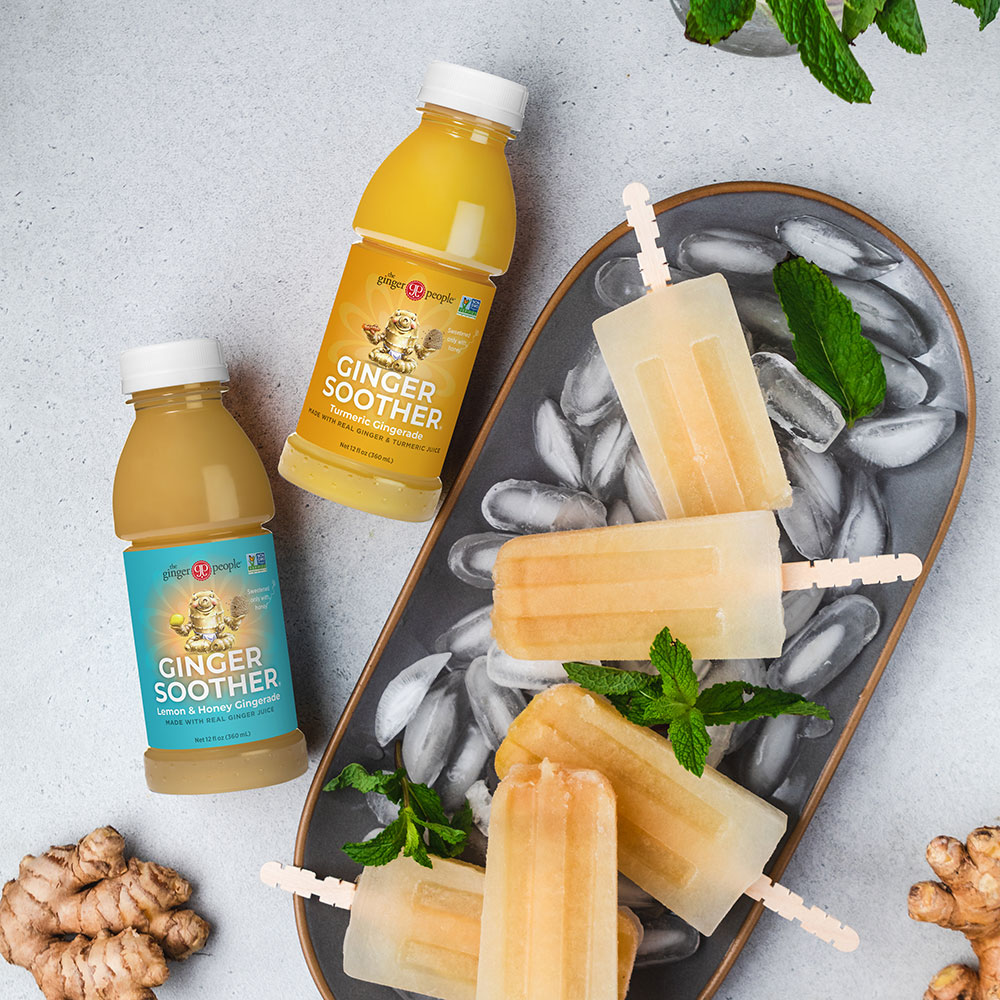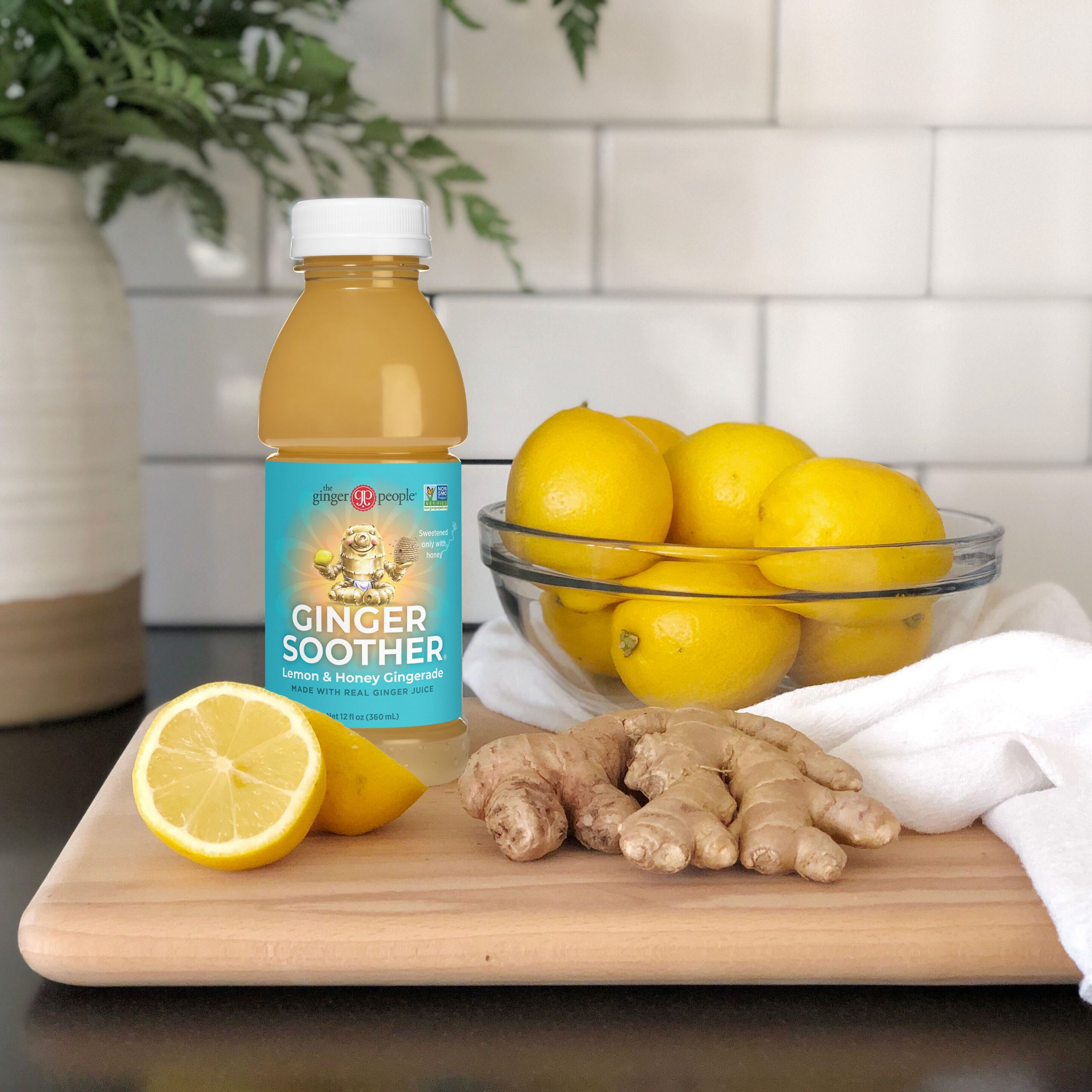 Soother_LemonHoney_Group_US_500px
Ginger Soother - 3 bottles_rebranded (1)
Ginger-Soother-Fresh-Lemon-Honey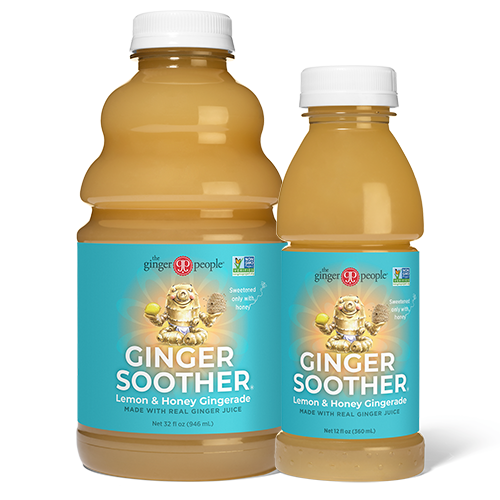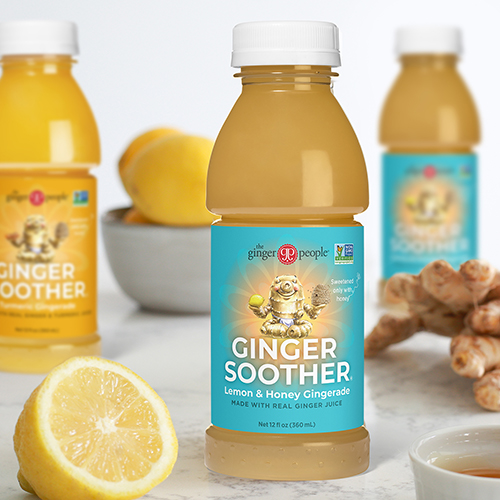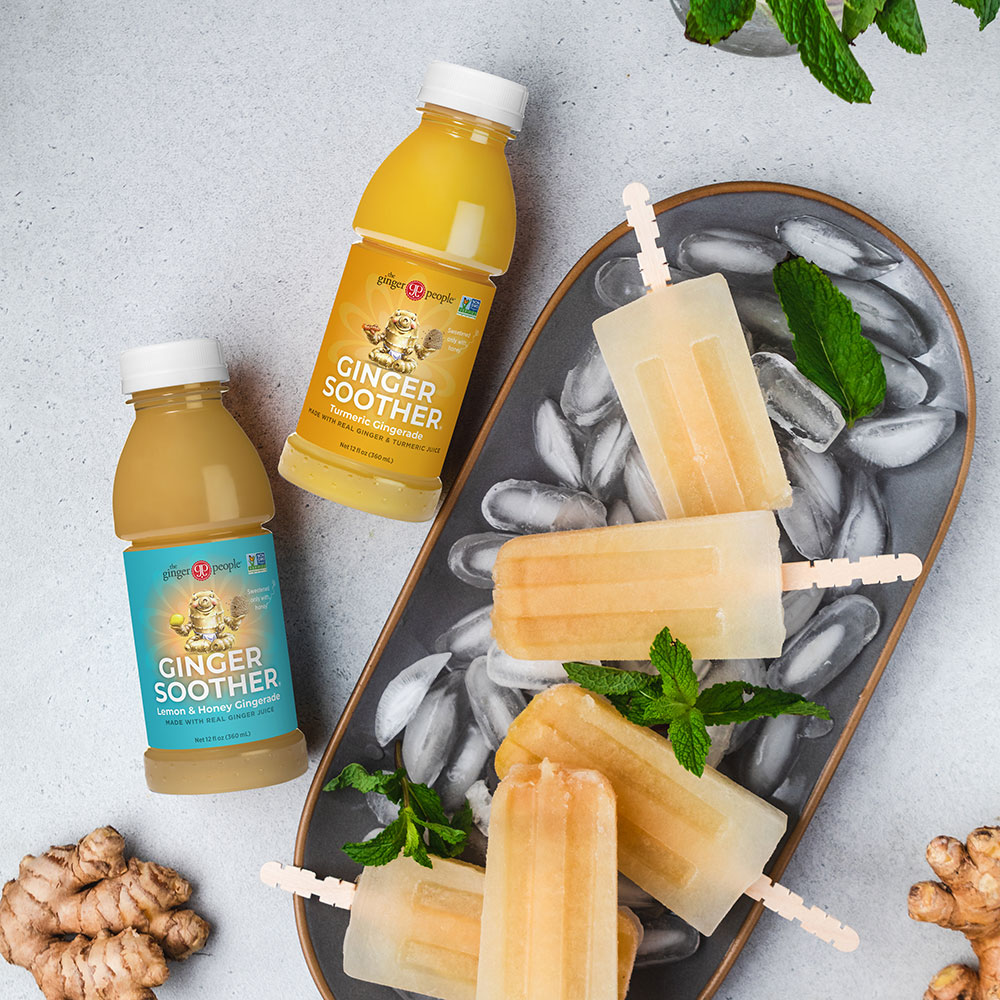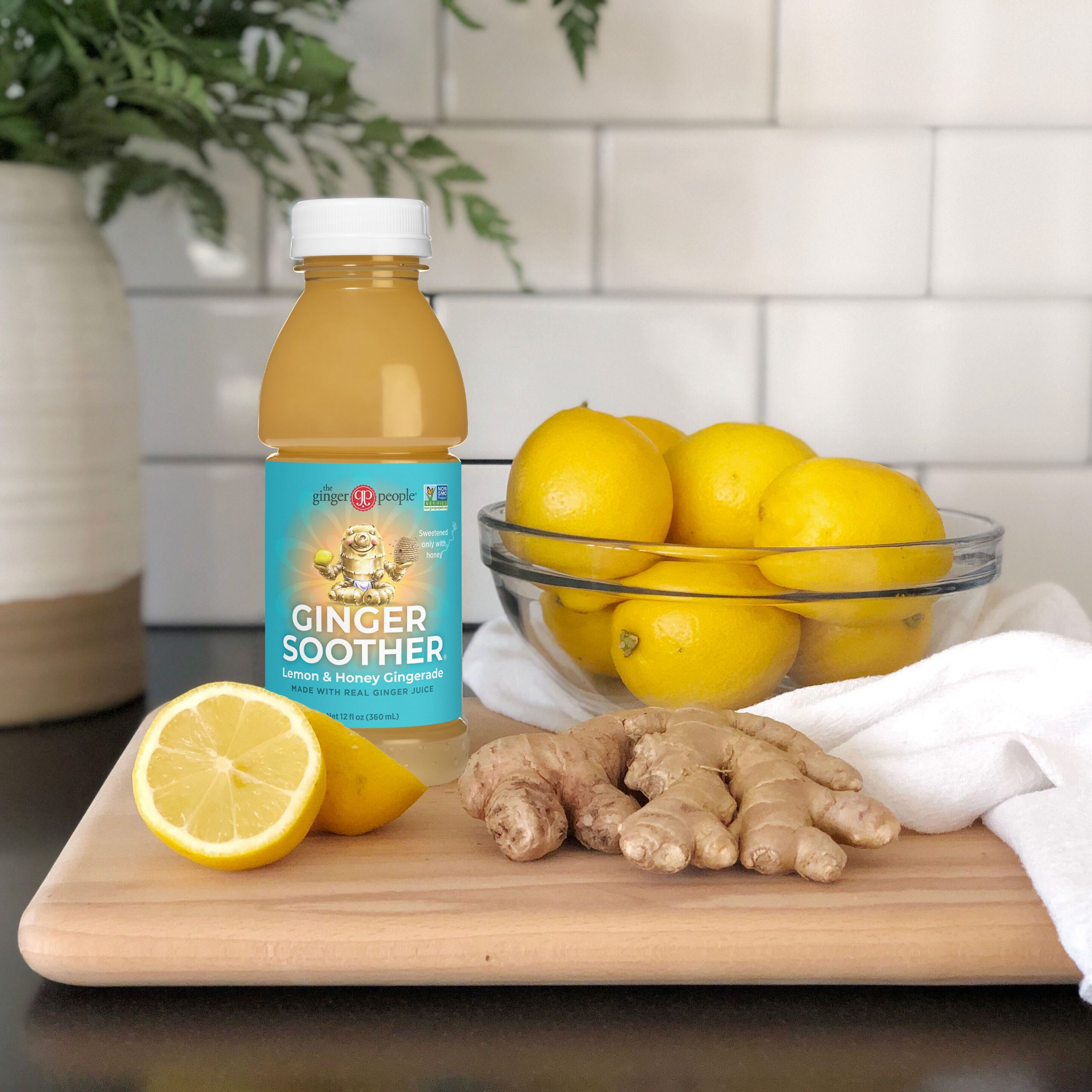 GINGER SOOTHER® LEMON & HONEY GINGERADE
This comforting and delicious tonic will help keep you in harmony all day. Ginger is said to soothe the throat and stomach, warm the internal organs, ease nausea and relieve ailments from colds to headaches.
Made with ginger juice
Sweetened only with honey
Enjoy chilled or warm
Uncarbonated
Recipient of the sofi™ Silver, "Outstanding Cold Beverage" 2007 & 2012
Non-GMO | Gluten Free
No artificial ingredients
Buy online or find it in the cold case or near uncarbonated drinks in the grocery aisle
PRODUCT DETAILS
INGREDIENTS: Filtered water, honey, ginger juice, lemon juice
Allergens: None
Made in USA
Available in: 12 fl oz bottle | 32 fl oz bottle
Store in a cool, dry place. Refrigeration after opening
NUTRITIONAL INFO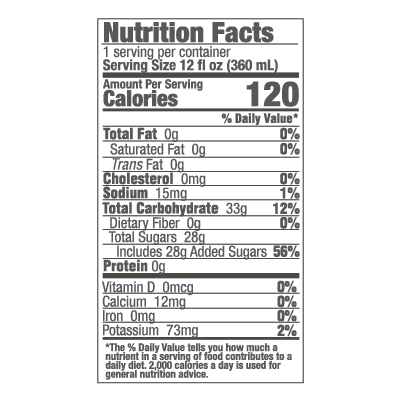 REVIEWS
Love the taste, the vibe, the sensation of Gin Gins! Try them!
Hi, I just wanted to tell you how grateful my family and I are for your products. My grandfather is in chemotherapy and the ginger chews are the only thing that can help his terrible nausea from the treatment. You guys are great, we are big fans!
I'm a gingerholic. I love this tasty wrapped up morsel of goodness💝 I cannot get enough!
These chews are my 10:30ish energy blast with my last cup of coffee and it's something I look forward to every day. Just a little sweetness with a nice burst of ginger spice. Three of these just completely perk up the attitude and outlook. These are one of the most enjoyable treats you can have and feel really good about. Absolutely love these.