GINGER SOOTHER® GINGERADE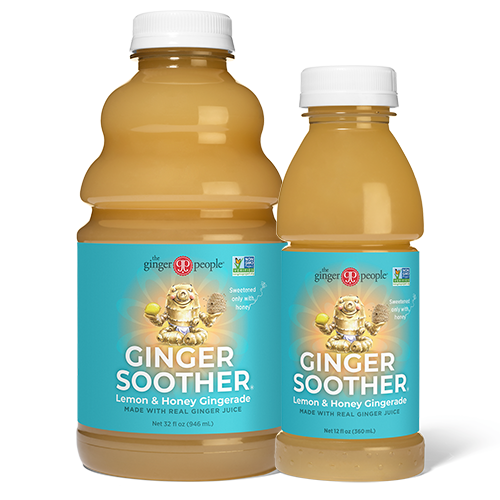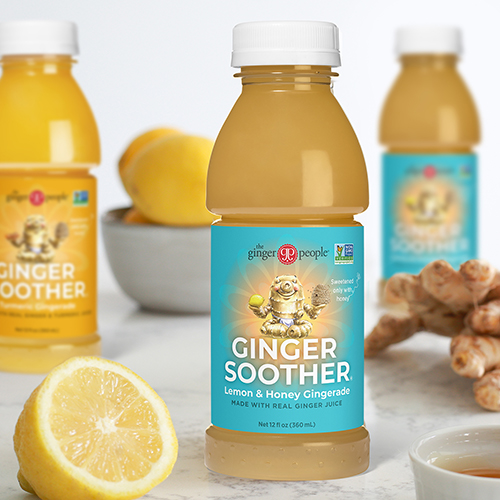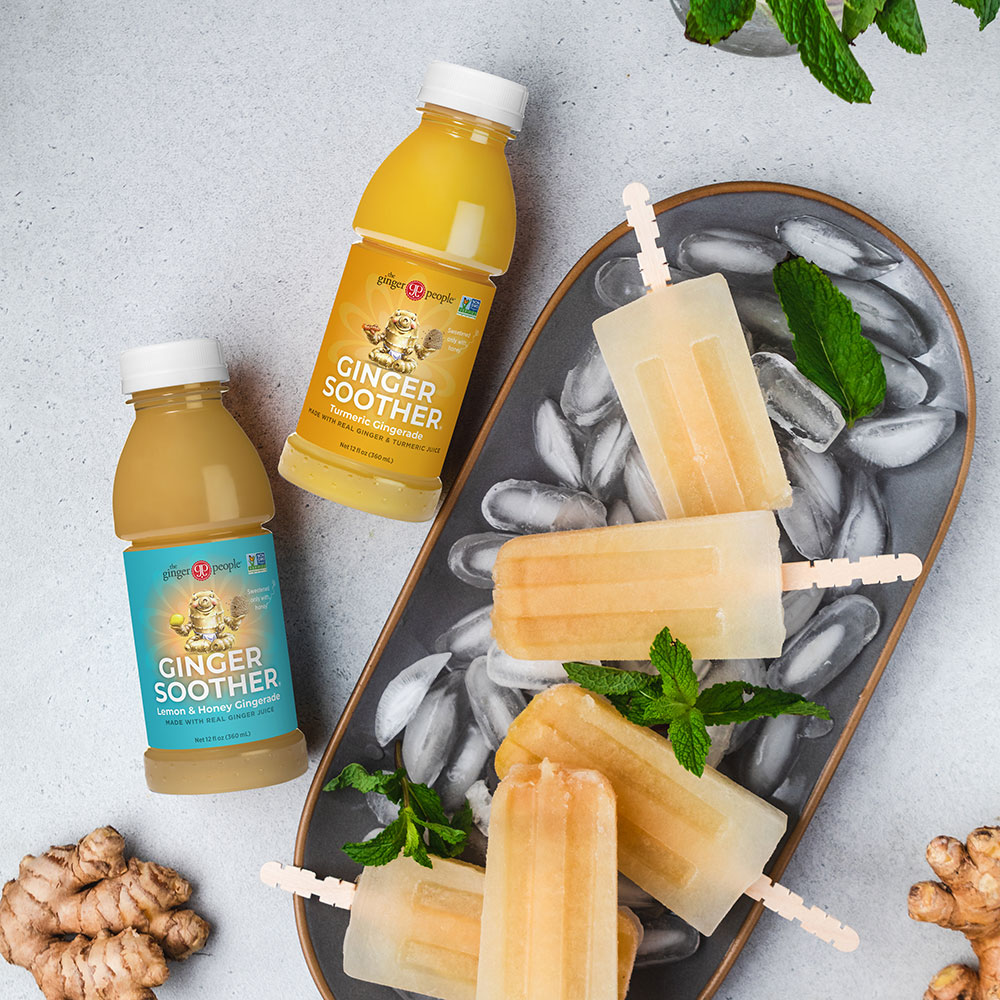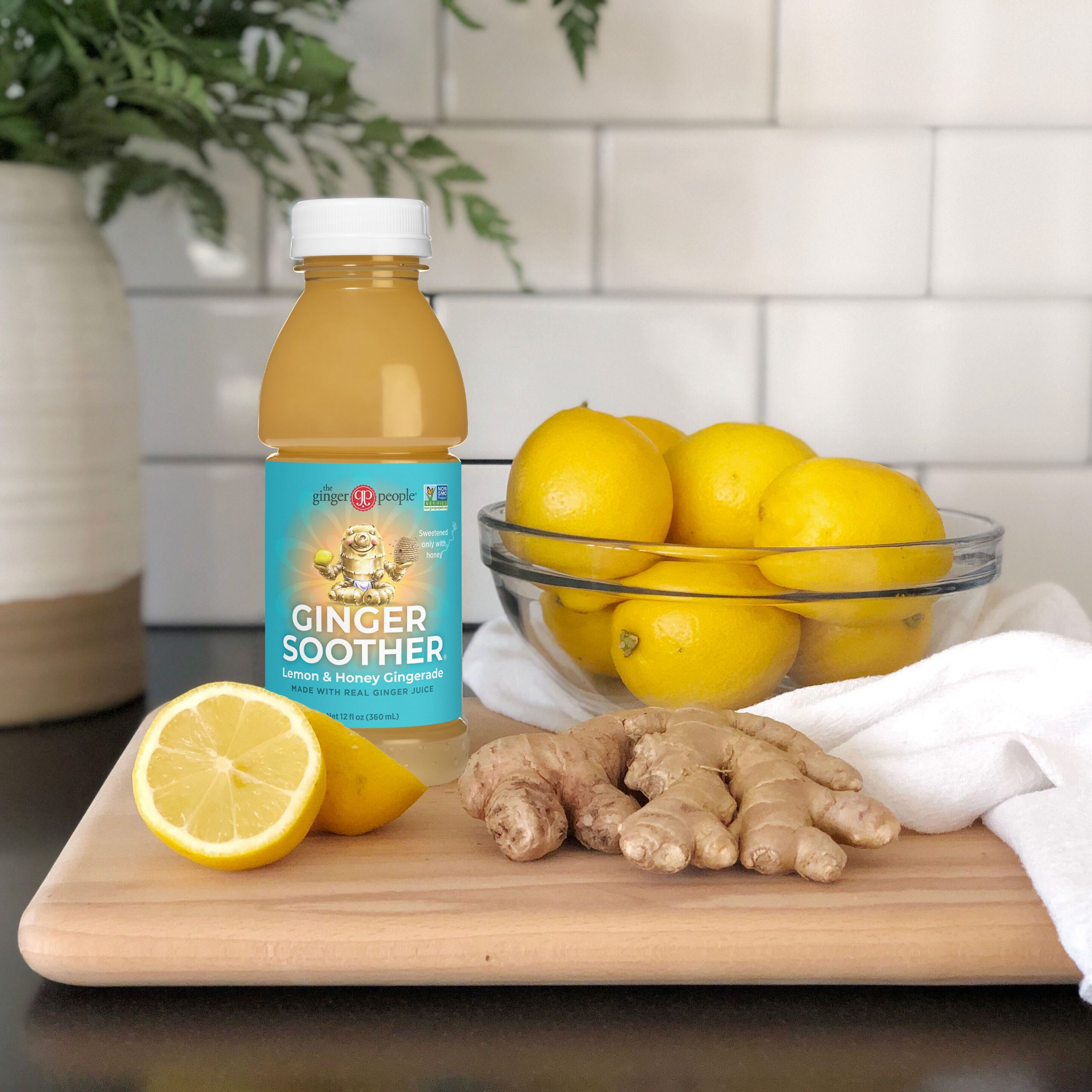 Soother_LemonHoney_Group_US_500px
Ginger Soother - 3 bottles_rebranded (1)
Ginger-Soother-Fresh-Lemon-Honey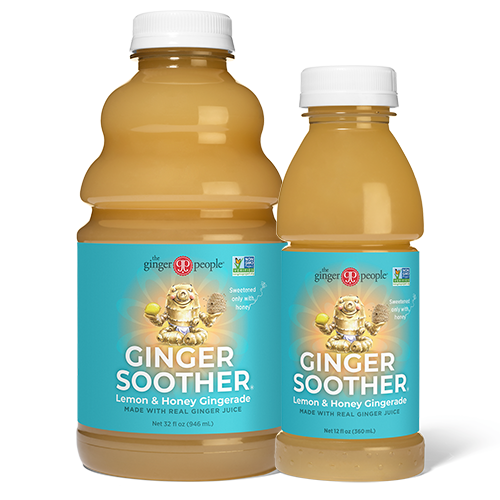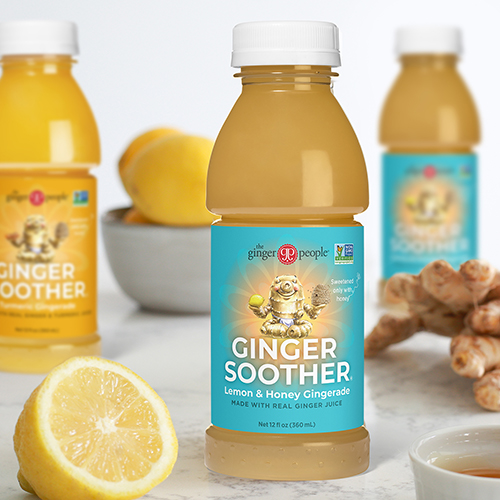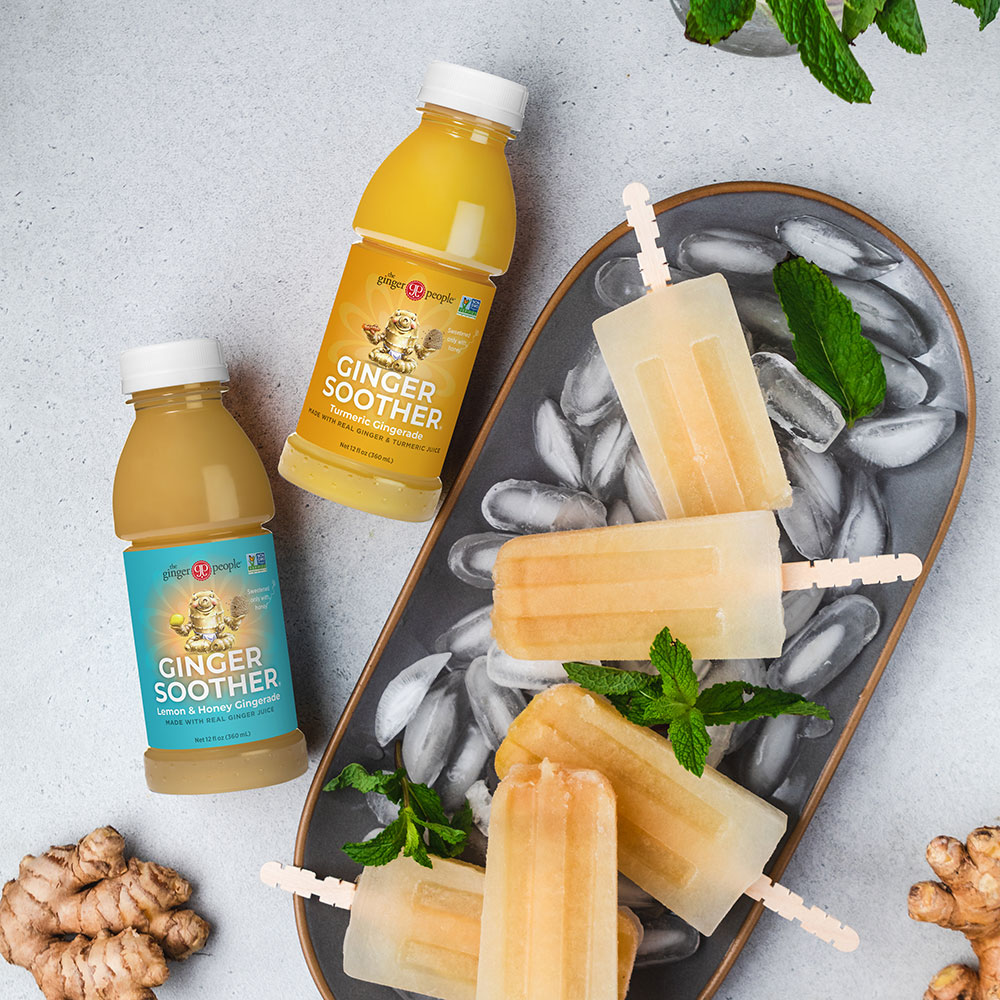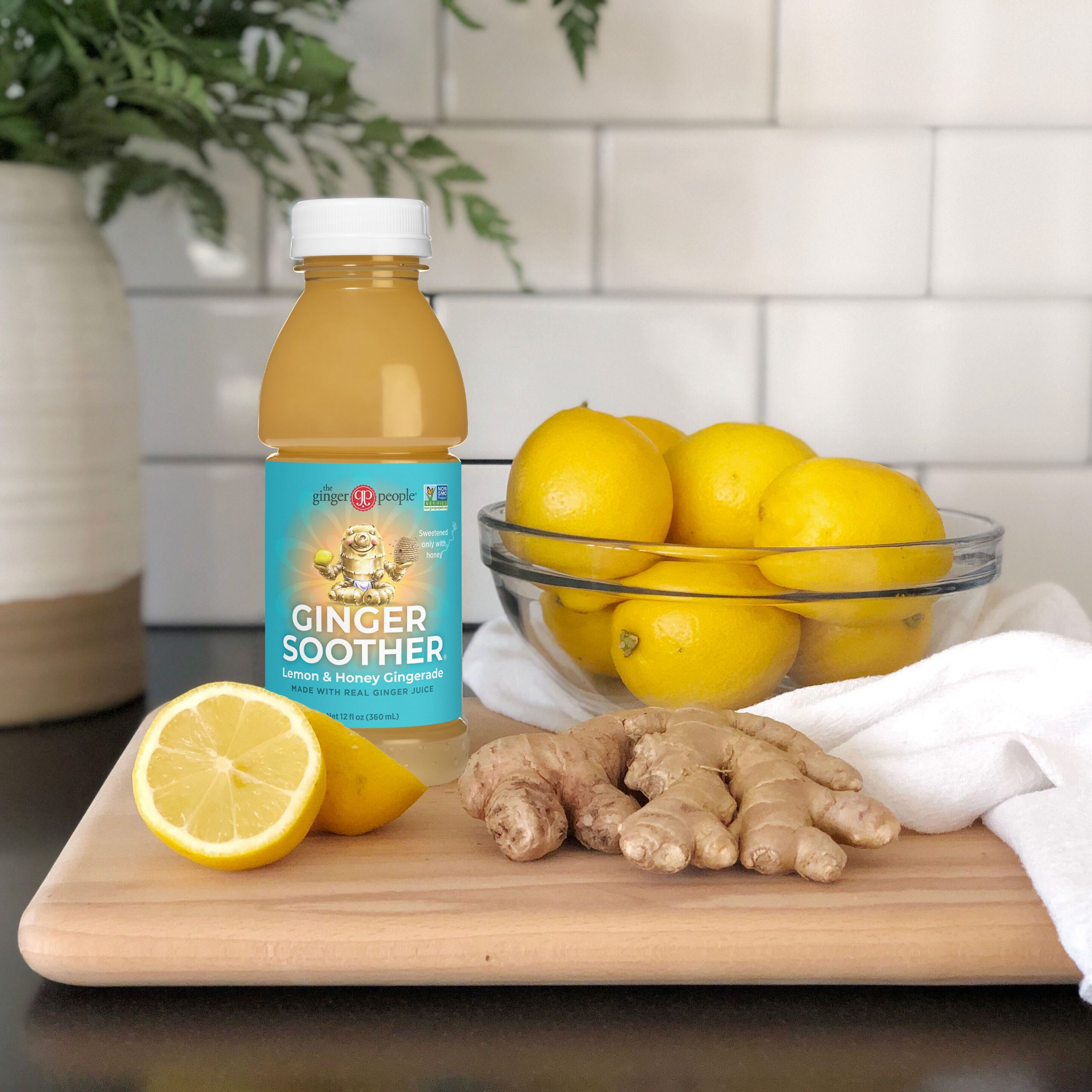 GINGER SOOTHER® LEMON & HONEY GINGERADE
This comforting and delicious tonic will help keep you in harmony all day. Ginger is said to soothe the throat and stomach, warm the internal organs, ease nausea and relieve ailments from colds to headaches.
Made with ginger juice
Sweetened only with honey
Enjoy chilled or warm
Uncarbonated
Recipient of the sofi™ Silver, "Outstanding Cold Beverage" 2007 & 2012
Non-GMO | Gluten Free
No artificial ingredients
Buy online or find it in the cold case or near uncarbonated drinks in the grocery aisle
PRODUCT DETAILS
INGREDIENTS: Filtered water, honey, ginger juice, lemon juice
Allergens: None
Made in USA
Available in: 12 fl oz bottle | 32 fl oz bottle
Store in a cool, dry place. Refrigeration after opening
NUTRITIONAL INFO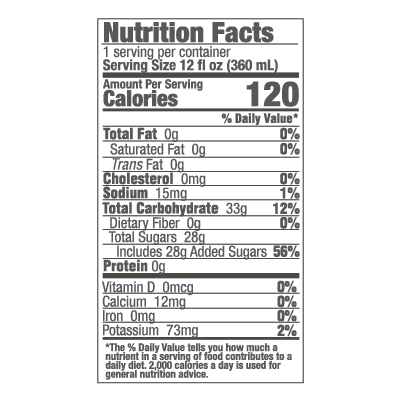 REVIEWS
Absolutely delicious. When I find these anywhere I try to purchase ten big ones at once. When I first tried this juice, I wasn't used to ginger, and I was not a big fan of the taste of ginger. Yet, I found this juice so refreshing. Very popular in my household. It's nice and refreshing and a healthier way to drink something other than water.
DELICIOUS absolutely Delicious!! Smooth not tart.. great cold…So refreshing.. will definitely buy again
I cannot live without Ginger Soother. It is my must-have daily drink for a healthy pick-me-up. I have fallen in love with my Ginger Guy, who always has his thumbs up!
I'm in love with the Ginger Soother!! I warm 1/4-1/2 cup of this delicious beverage and add it to my Bengal Spice herbal tea!! Lots of wonderful healthy benefits from all these spices!!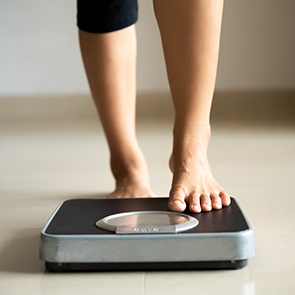 HEALTH NEWS
Does Ginger Help You Lose Weight?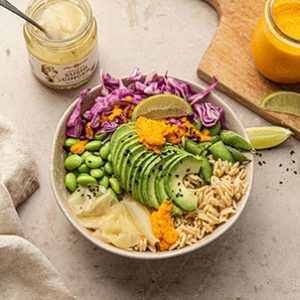 FEATURED RECIPE
Chickpea Rice Bowl with Carrot-Ginger Dressing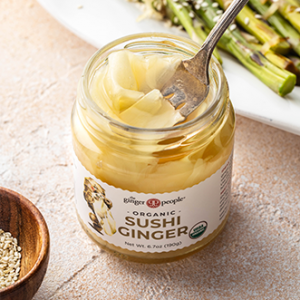 PRODUCT HIGHLIGHT
Organic Pickled Sushi Ginger