GINGER SOOTHER® GINGERADE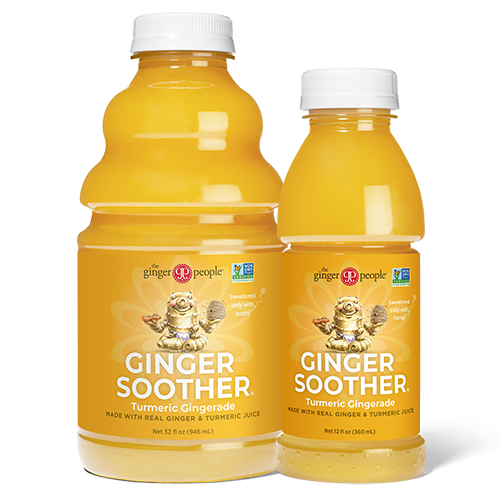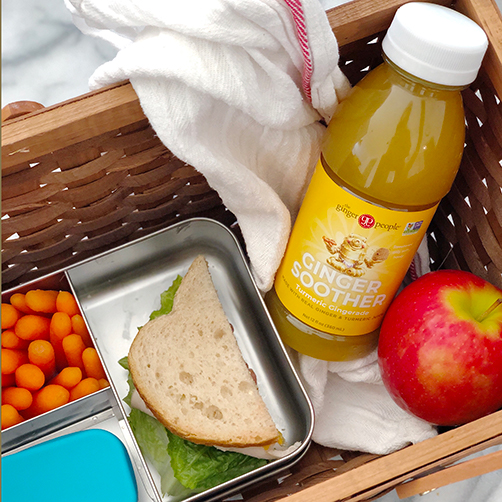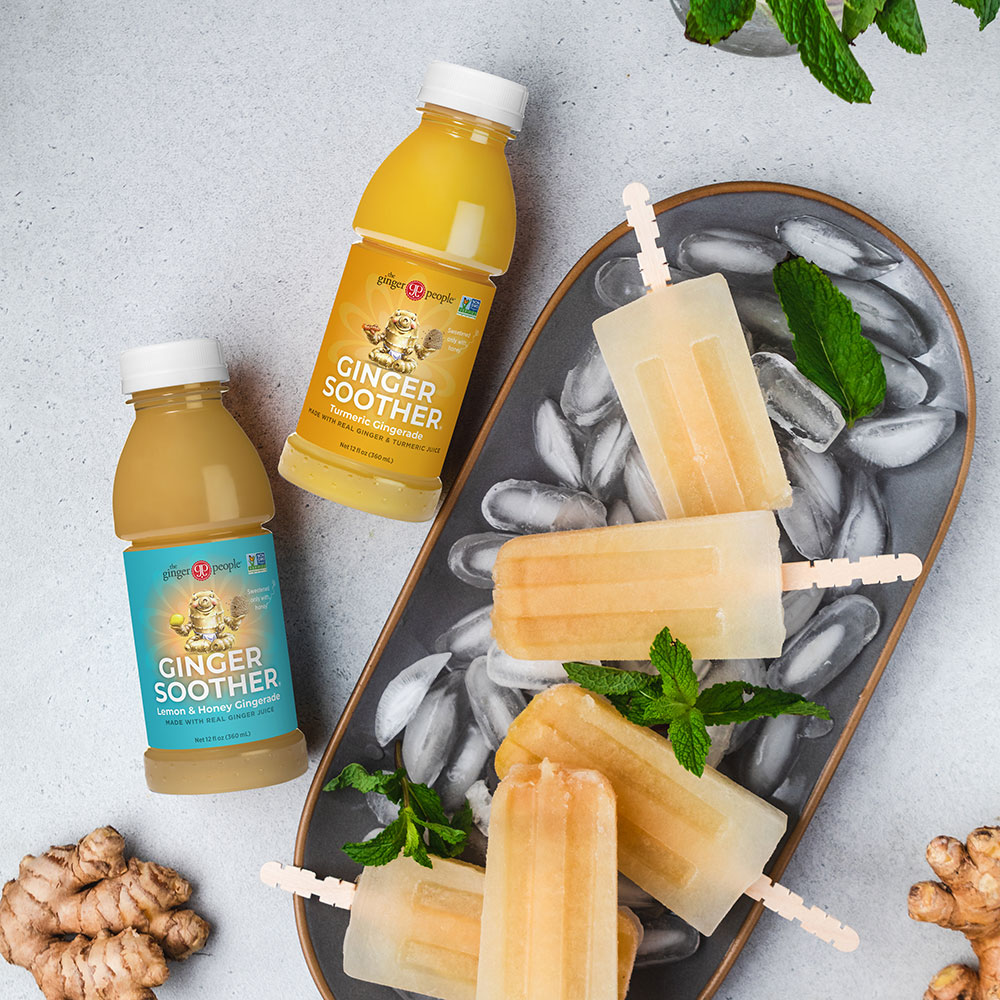 Soother__Turmeric_Group_US_500px
turmeric soother picnic basket vertical v3-500px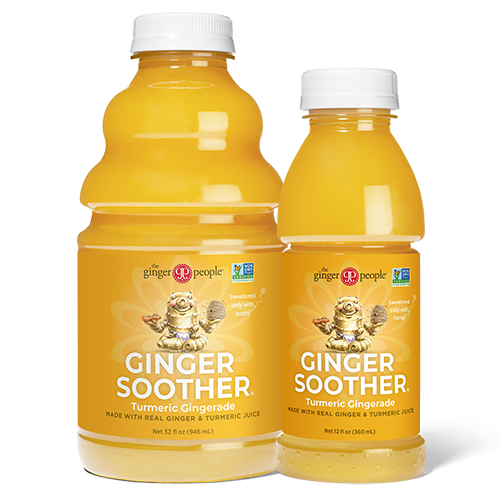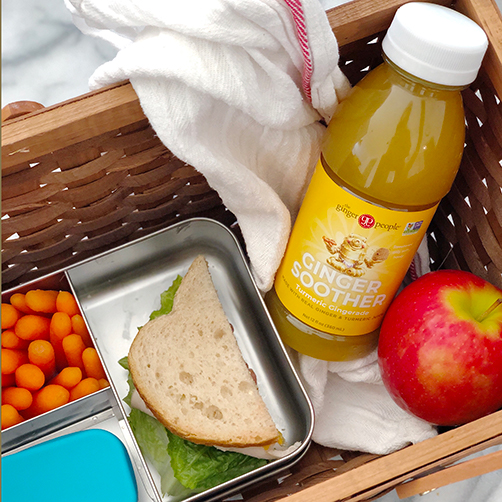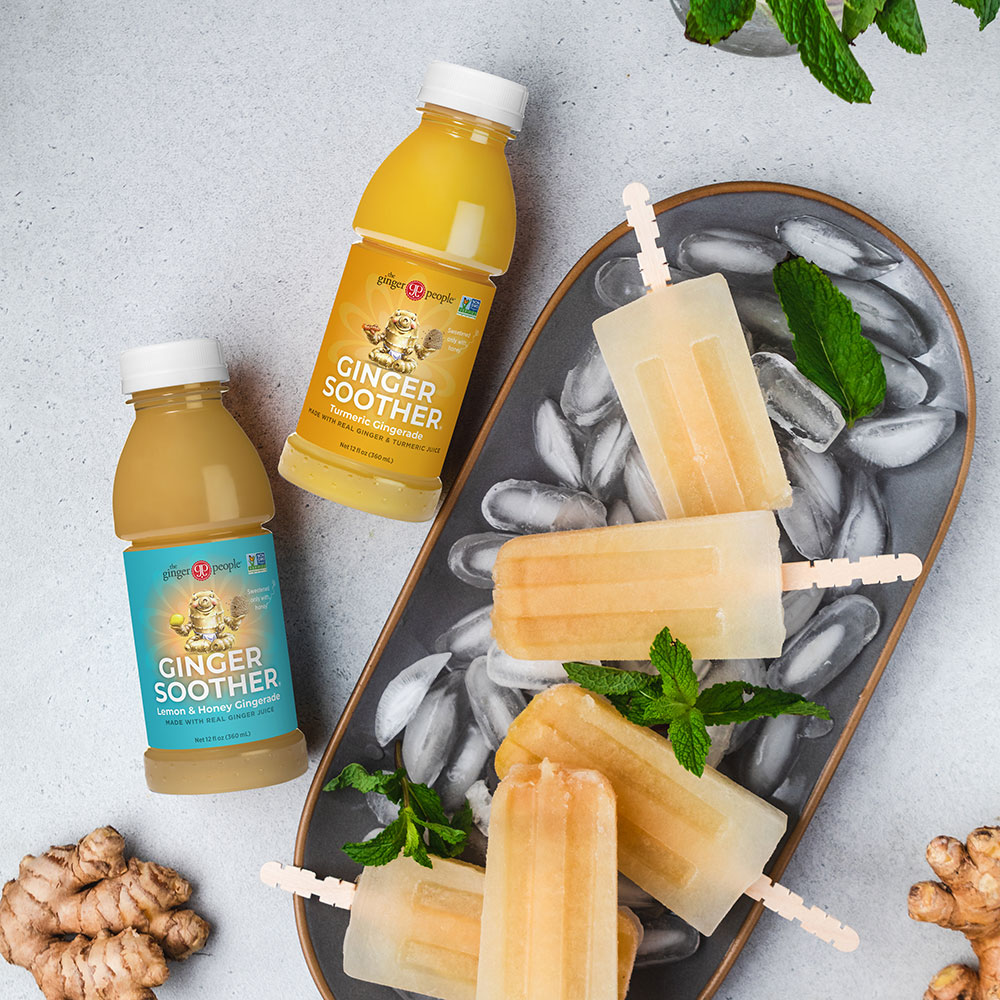 Ginger Soother® Turmeric Gingerade
An earthy and delicious tonic that delivers a healthy dose of turmeric. A member of the ginger family, turmeric has been used in Indian Ayurvedic and Chinese medicines for thousands of years to treat a wide variety of ailments.
Made with wild Red "Aromatica" turmeric from Fiji
Boosted with ginger juice
Sweetened only with honey
Enjoy chilled or warm
Uncarbonated
Queen's Choice Award 2019, Best New Functional Drink. U.S. National Honey Board
Anti-inflammatory properties*
Non-GMO | Gluten Free
No artificial ingredients
Buy online or find it in the cold case or near uncarbonated drinks in the grocery aisle
PRODUCT DETAILS
INGREDIENTS: Filtered water, honey, ginger juice, lemon juice, turmeric juice, black pepper.
Allergens: None
Made in USA
Available in: 12 fl oz bottle | 32 fl oz bottle
Store in a cool, dry place. Refrigeration after opening.
*This statement has not been evaluated by the FDA. This product in not intended to diagnose, treat, cure or prevent any disease.
NUTRITIONAL INFO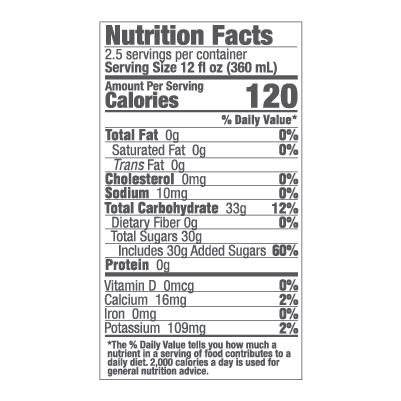 REVIEWS
I just wanted to thank you for making such a delicious healing product. I buy gingerade every time I go to the store and drinking it is such a lovely way to begin and end my long days. Yoga Knob's different personalities on each of your products never fail to make me smile. I was curious if you had any ongoing coupons since I am such a fan and buy your products so regularly. Again, thank you. As a plant scientist, I find ginger to be such a fascinating and beautifully giving rhizome.
I just wanted to say your Ginger Soother Gingerade is amazing! I drink it in the morning because I wake up nauseated. It helps so much! I have an autoimmune disease and having something that can take away one of my symptoms is wonderful! Knowing this drink is healthy and gluten free is an added bonus. Thank you so much for creating this drink! I appreciate all of you!
I have Endometriosis, and my stomach tends to get upset every so often for no reason. After a flare up, I can drink one of these & somehow feel better within no time! I can't believe it! Normally it takes a few days to recover, but this stuff is like a miracle in a bottle, so glad I found this!
Wonderful for digestion and reduces joint pain.