GINGER SOOTHER® GINGERADE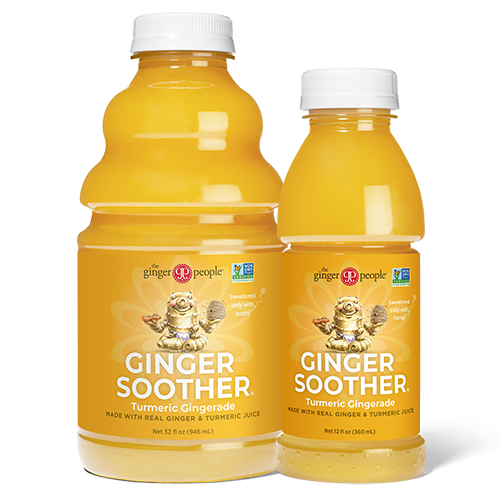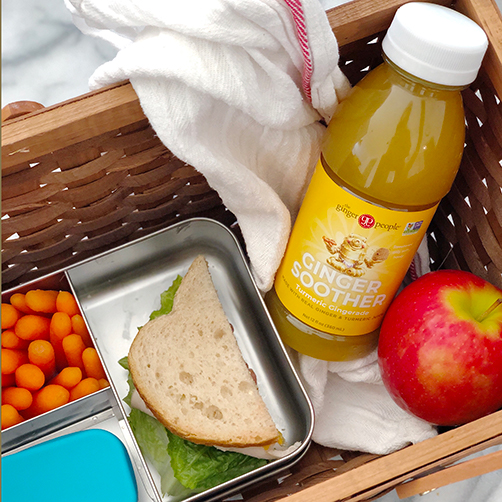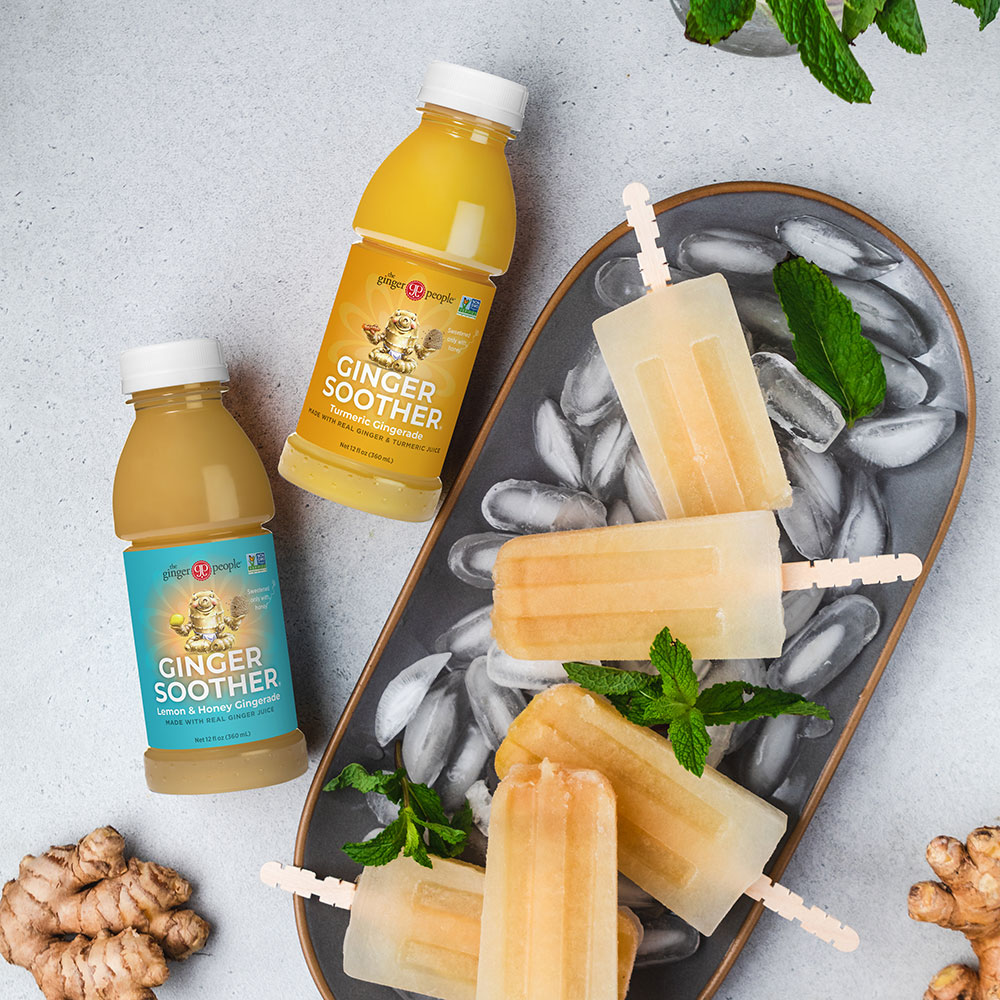 Soother__Turmeric_Group_US_500px
turmeric soother picnic basket vertical v3-500px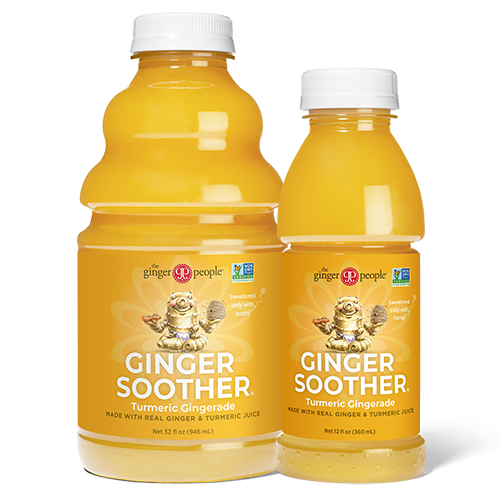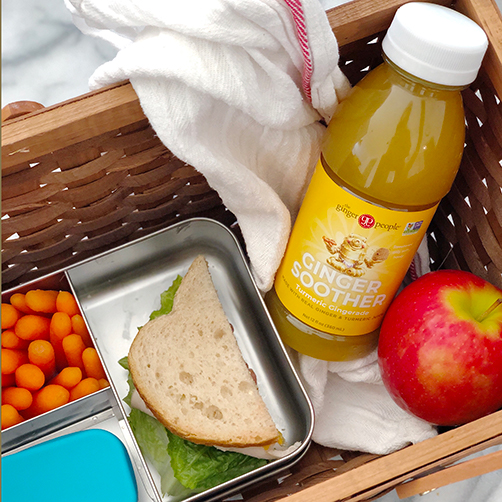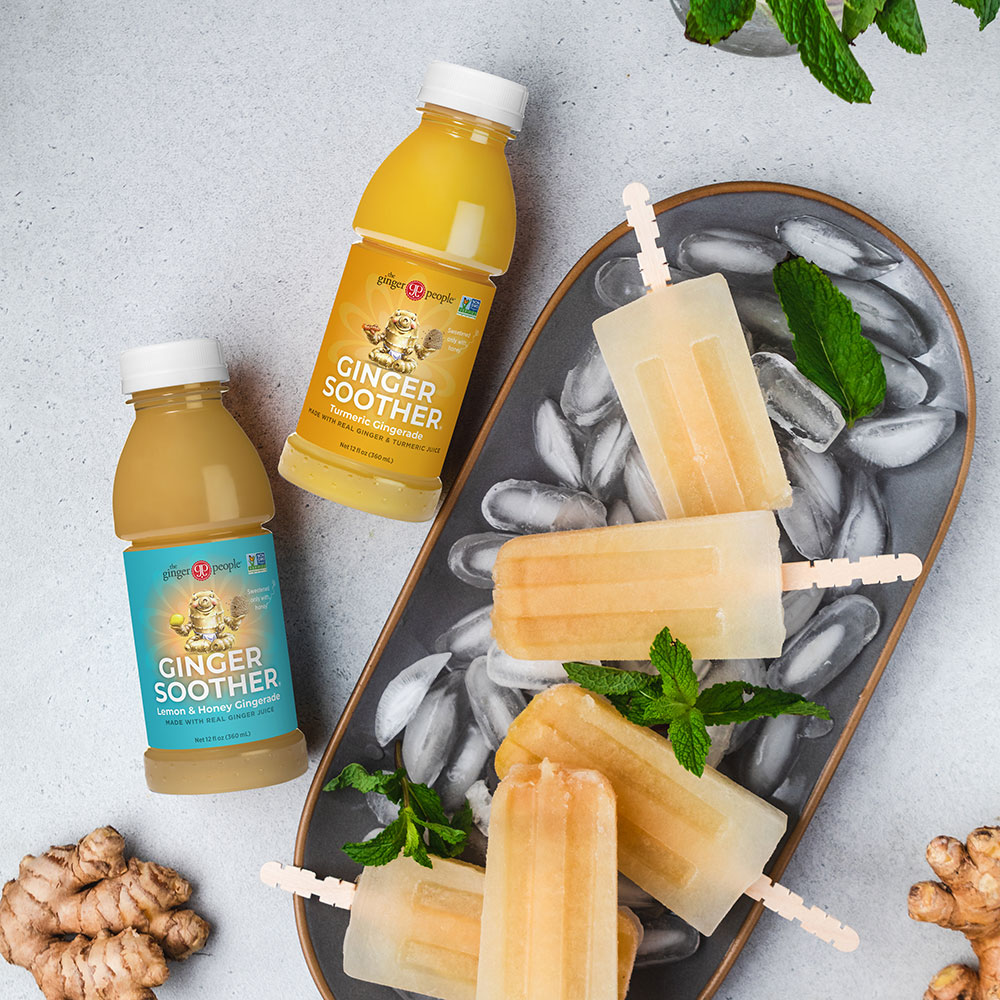 Ginger Soother® Turmeric Gingerade
An earthy and delicious tonic that delivers a healthy dose of turmeric. A member of the ginger family, turmeric has been used in Indian Ayurvedic and Chinese medicines for thousands of years to treat a wide variety of ailments.
Made with wild Red "Aromatica" turmeric from Fiji
Boosted with ginger juice
Sweetened only with honey
Enjoy chilled or warm
Uncarbonated
Queen's Choice Award 2019, Best New Functional Drink. U.S. National Honey Board
Anti-inflammatory properties*
Non-GMO | Gluten Free
No artificial ingredients
Buy online or find it in the cold case or near uncarbonated drinks in the grocery aisle
PRODUCT DETAILS
INGREDIENTS: Filtered water, honey, ginger juice, lemon juice, turmeric juice, black pepper.
Allergens: None
Made in USA
Available in: 12 fl oz bottle | 32 fl oz bottle
Store in a cool, dry place. Refrigeration after opening.
*This statement has not been evaluated by the FDA. This product in not intended to diagnose, treat, cure or prevent any disease.
NUTRITIONAL INFO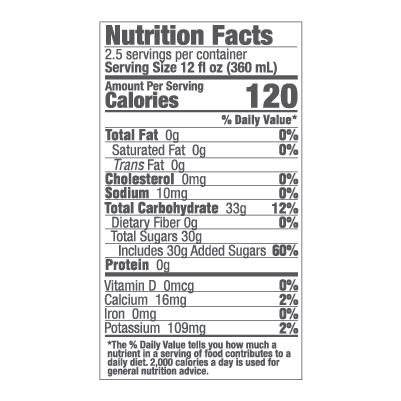 REVIEWS
Wonderful for digestion and reduces joint pain.
I started drinking Ginger Soother with Turmeric five days ago for immune support. What I didn't fully expect was the rapid reduction of inflammation and chronic pain I have experienced for decades. A remarkable difference began on Day 1 and has continued to improve with each daily shot. I am grateful to have found this wonderful product! Thank you!!
I started drinking this drink every morning as a hot tea. I have about 4 to 6 ounces in a tea glass. It has calmed my GI tremendously! I don't have heart burn (sour stomach) anymore and my tongue no longer have white patches. I love it! The store I usually buy it has taken it up almost 2 dollars. Got to find a new store. Maybe it won't be so expensive.
This is the perfect drink for everything!! I first found this product when I was looking for something to help with stomach sickness. It is pricey, but in my opinion, worth it. It felt like the turmoil of my stomach was instantly calmed, and I felt much better afterward. It also tastes amazing and has simple, pure ingredients. This is something I now recommend to everyone because of its great quality and positive effects.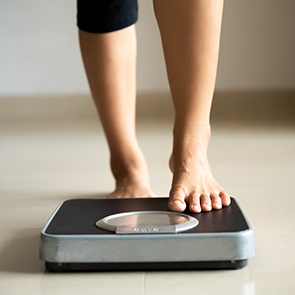 HEALTH NEWS
Does Ginger Help You Lose Weight?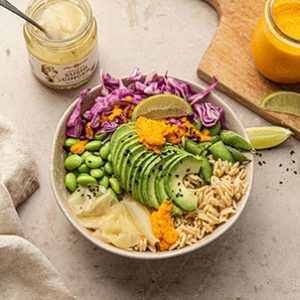 FEATURED RECIPE
Chickpea Rice Bowl with Carrot-Ginger Dressing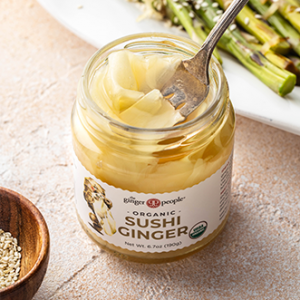 PRODUCT HIGHLIGHT
Organic Pickled Sushi Ginger