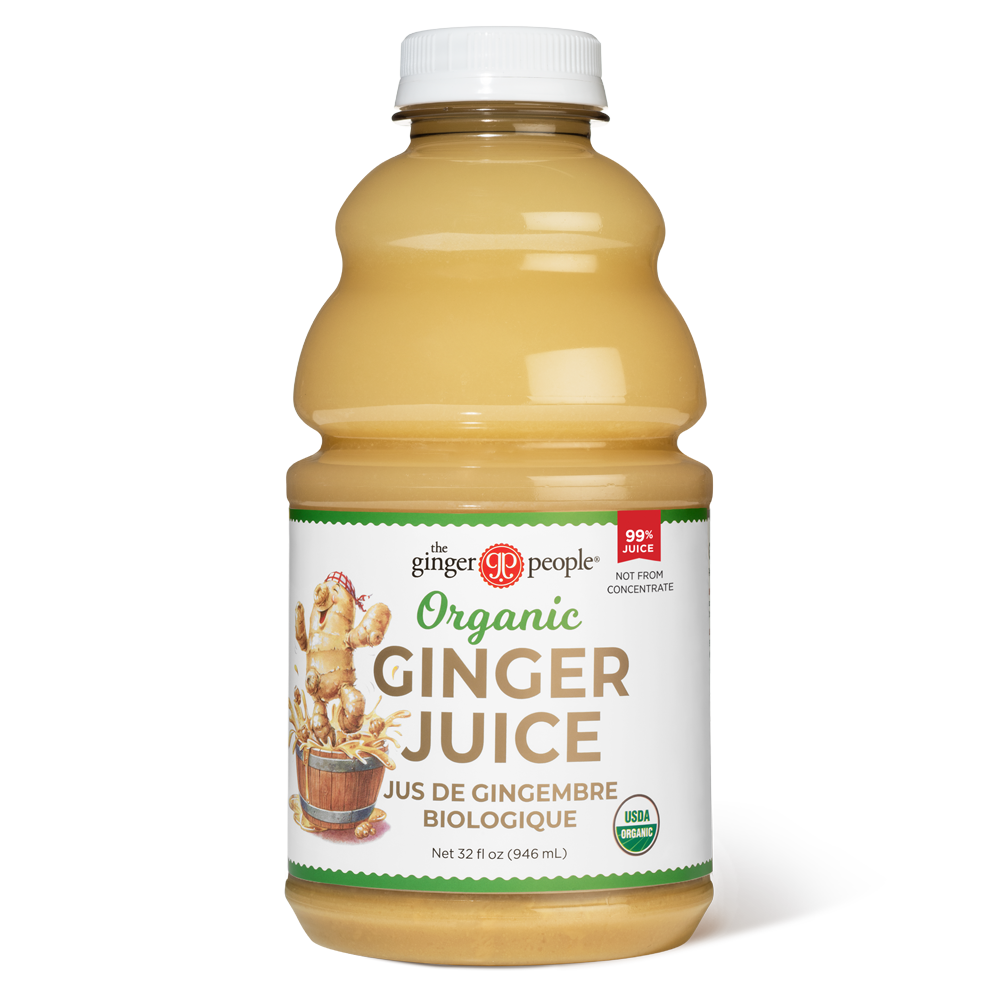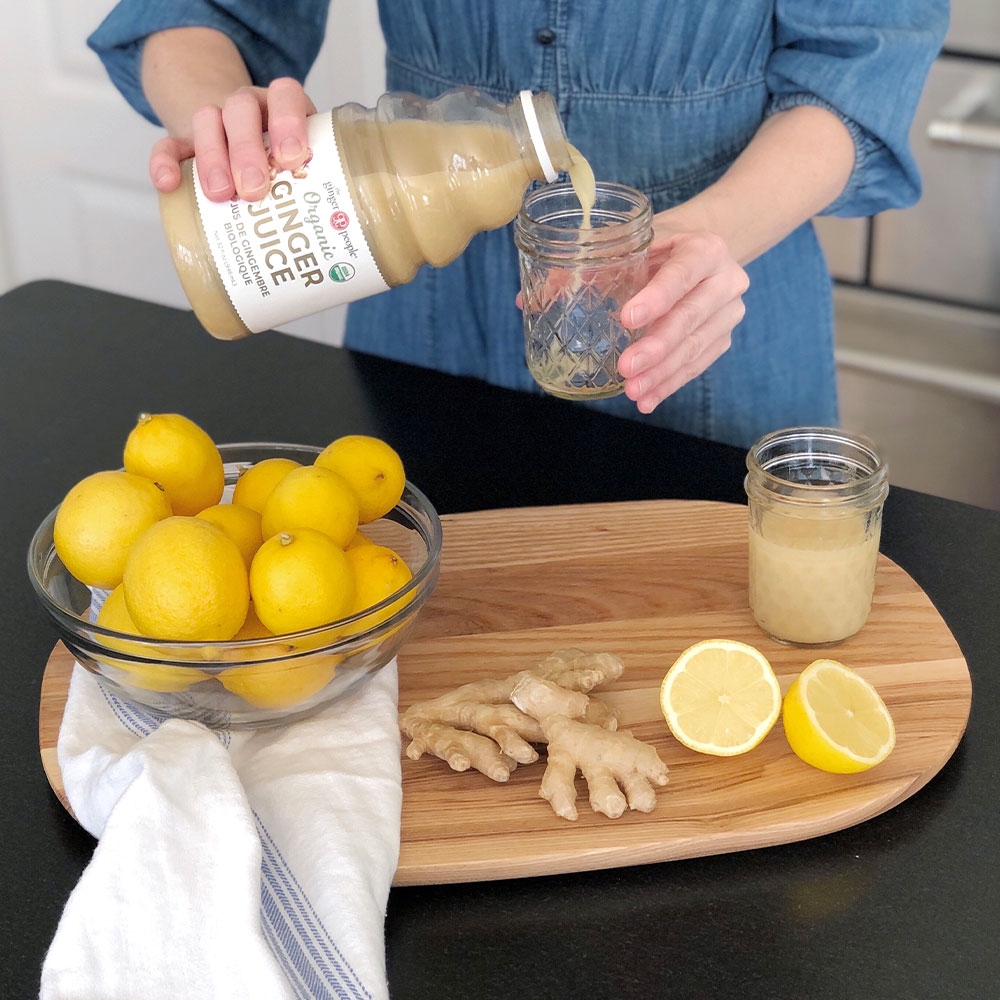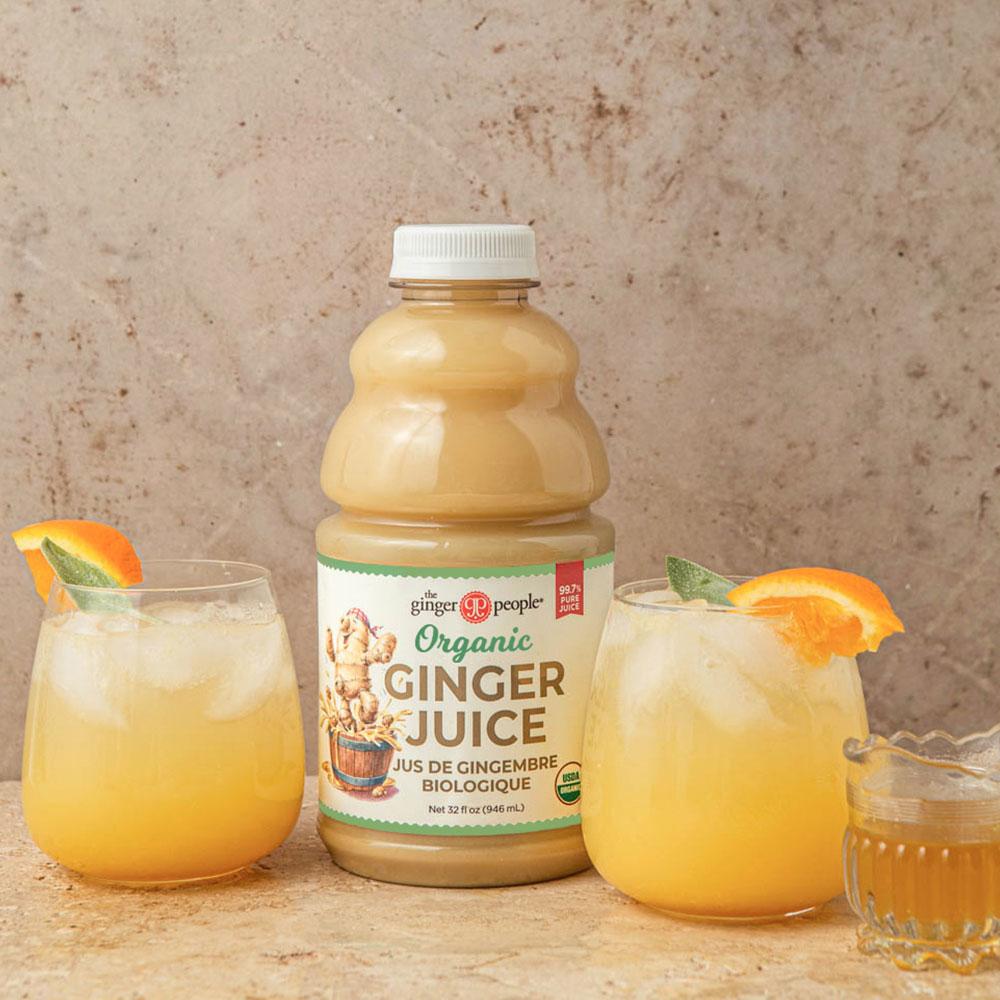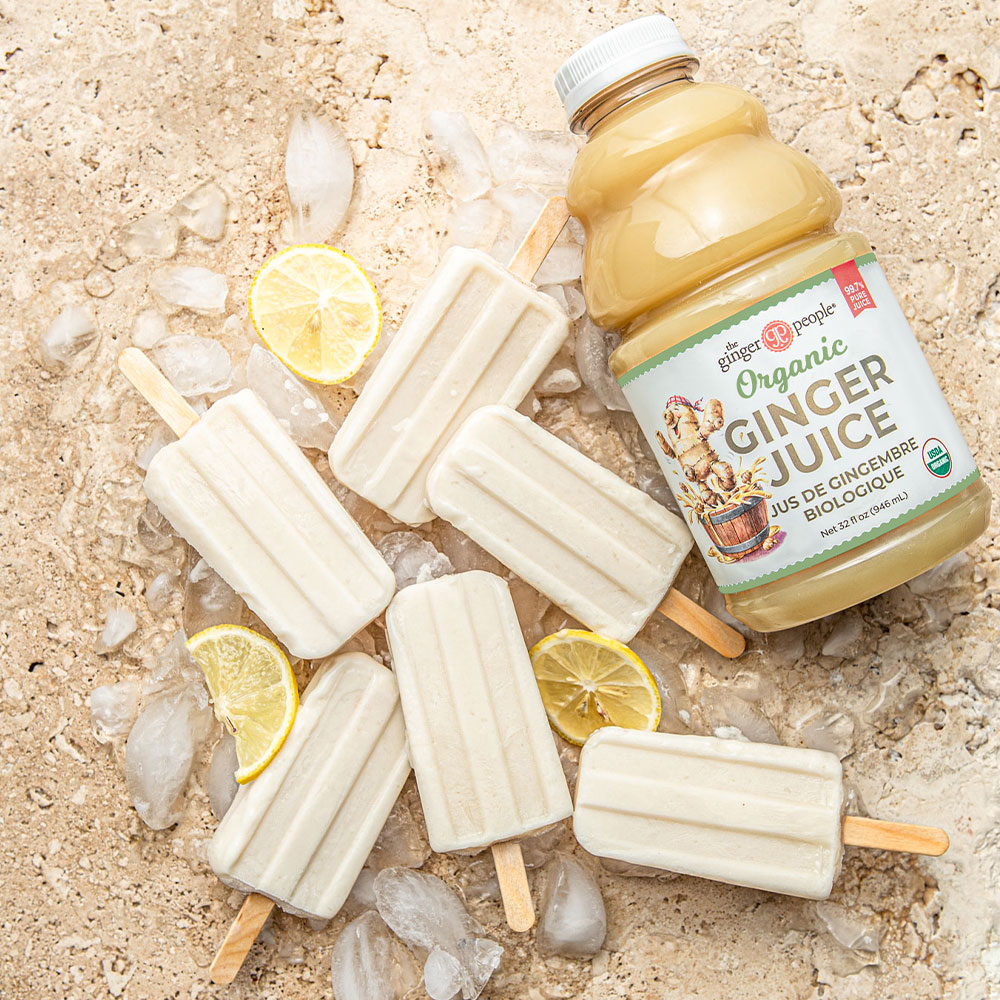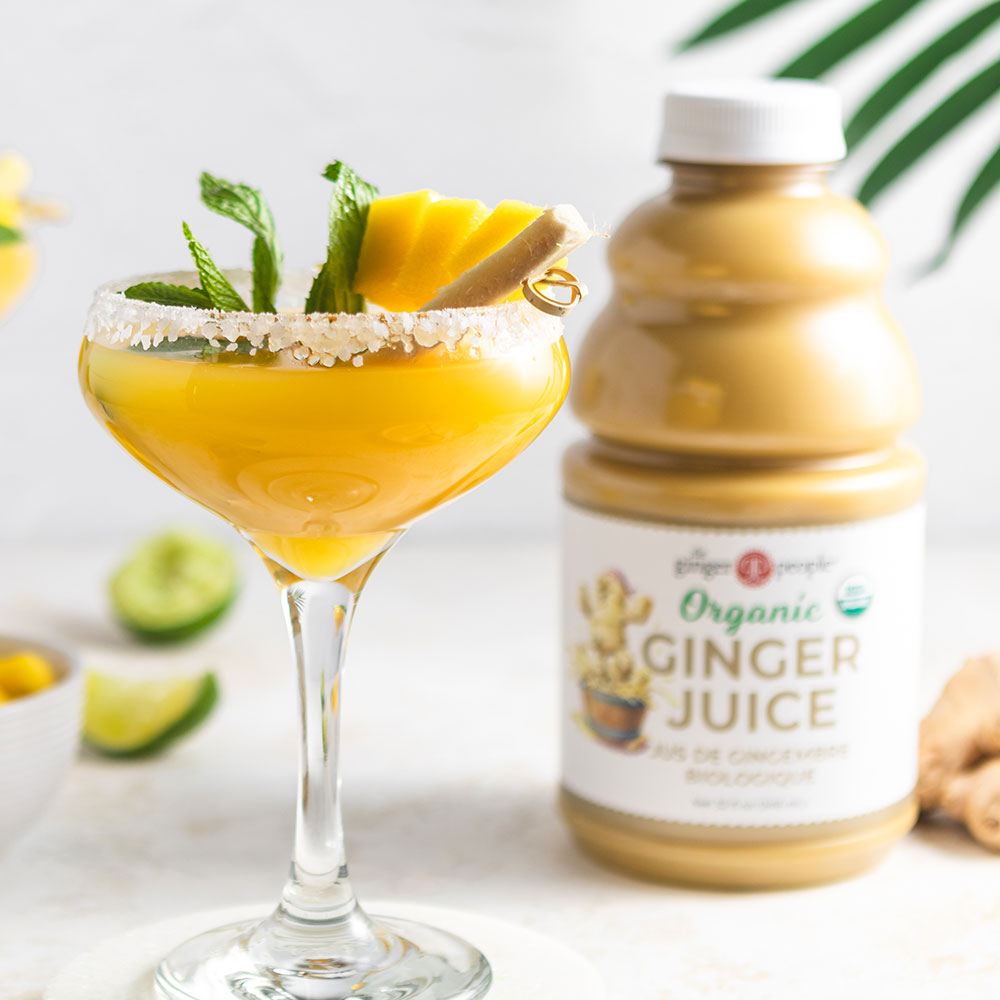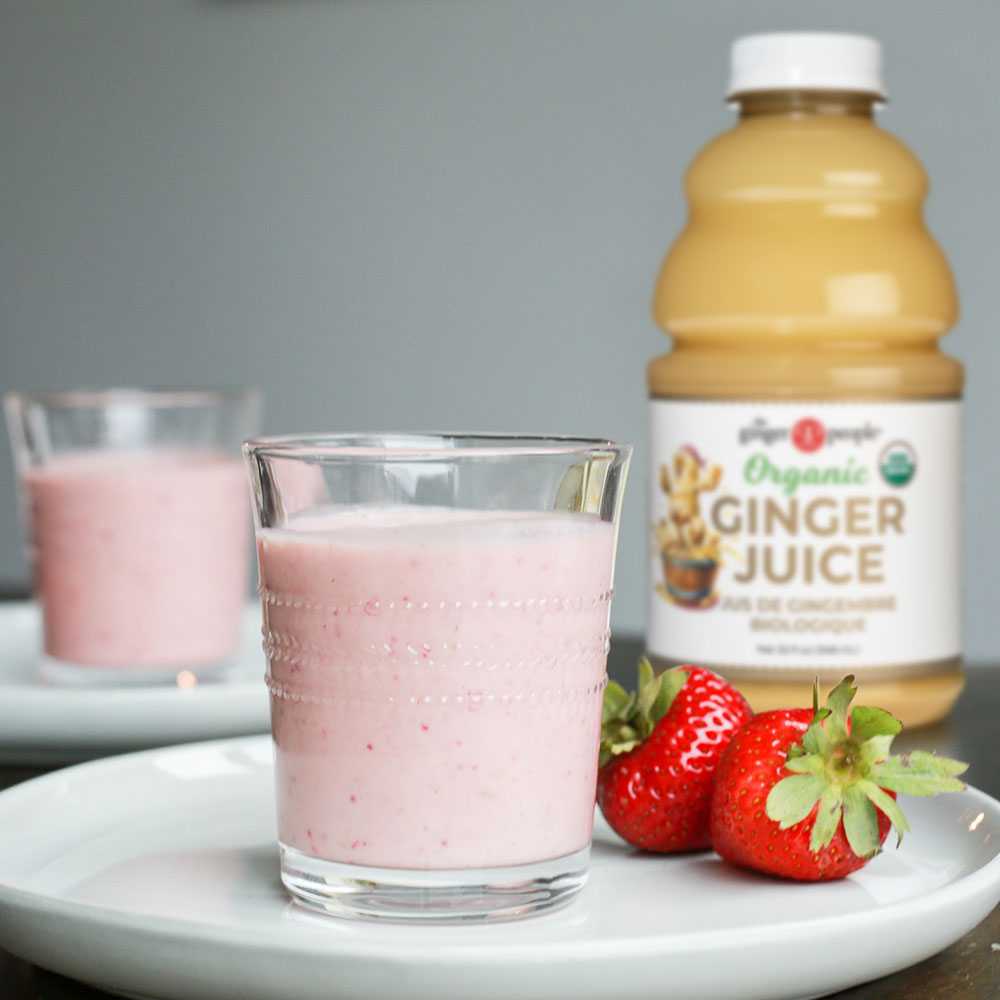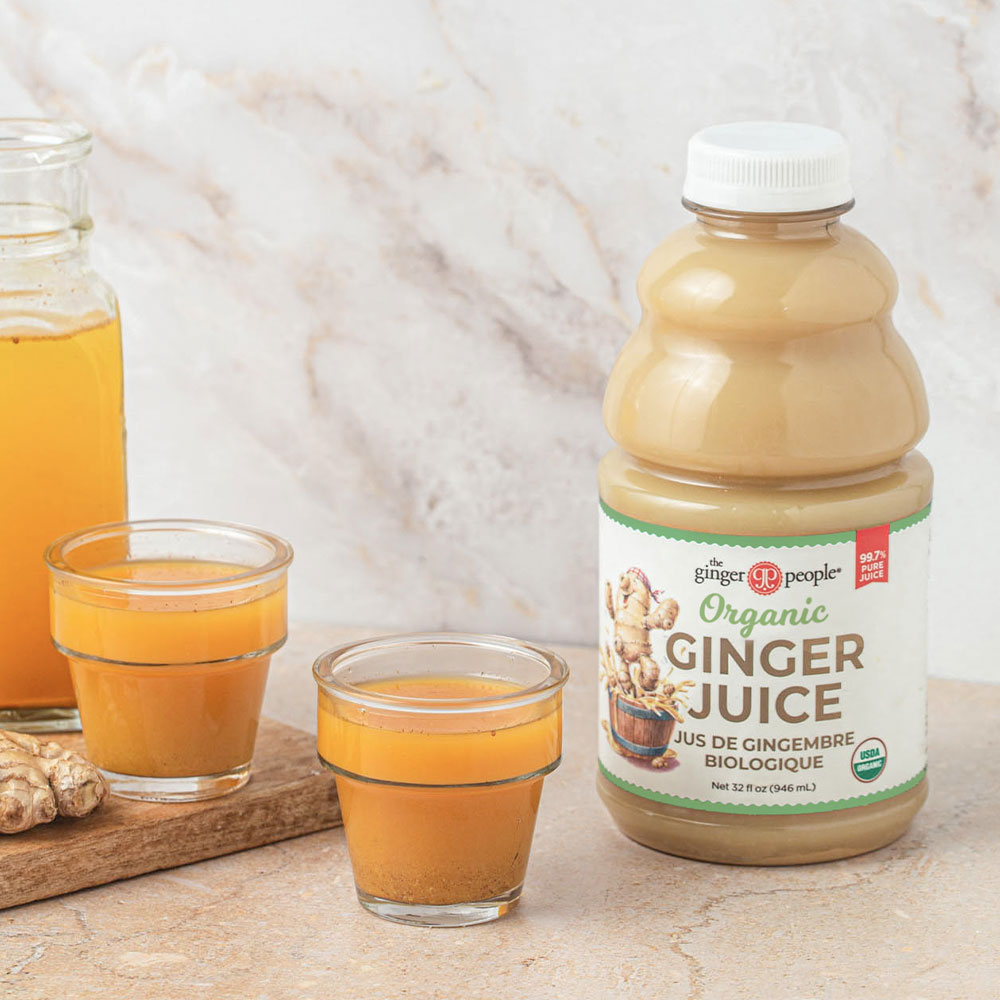 50407_GingerJuice_v4_1000px
50407_OrganicGingerJuice32oz_2_1000px
50407_OrganicGingerJuice32oz_4_1000px
50407_OrganicGingerJuice32oz_5_1000px
50407_OrganicGingerJuice32oz_3_1000px
50407_OrganicGingerJuice32oz_1_1000px
50407_OrganicGingerJuice32oz_6_1000px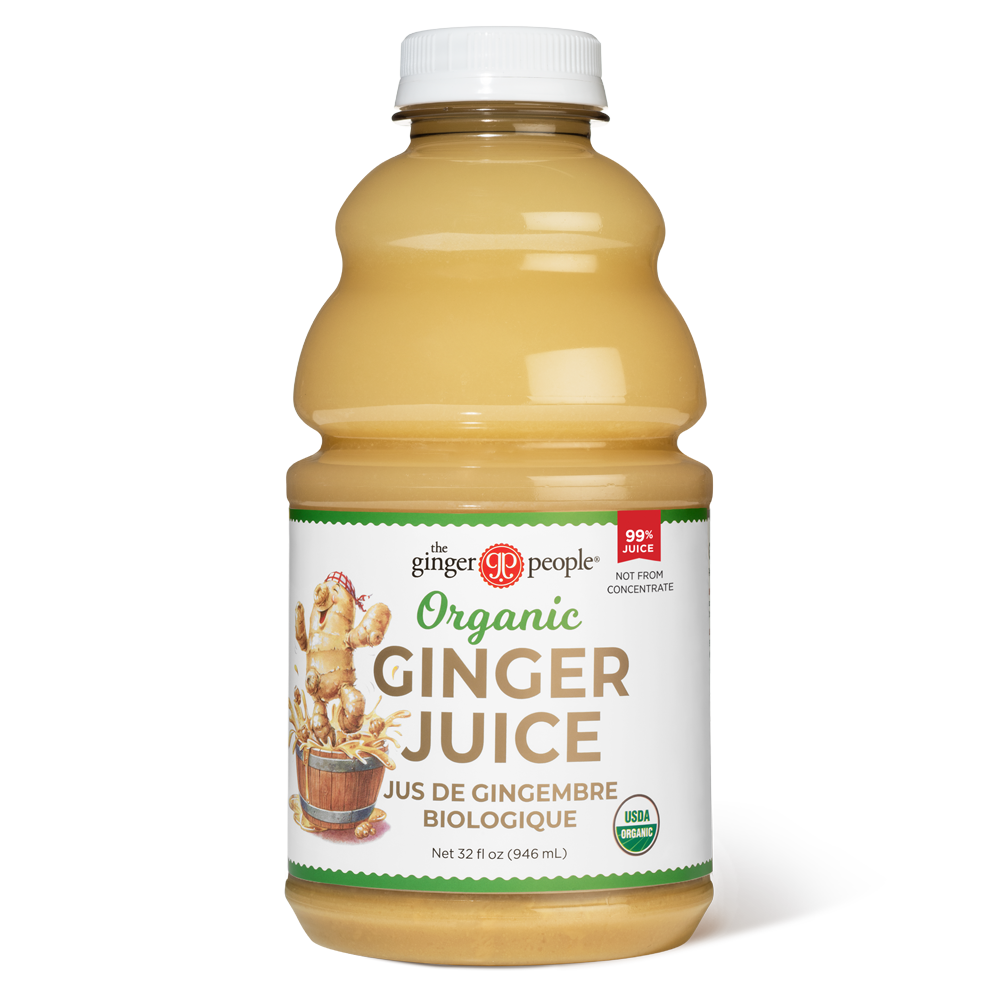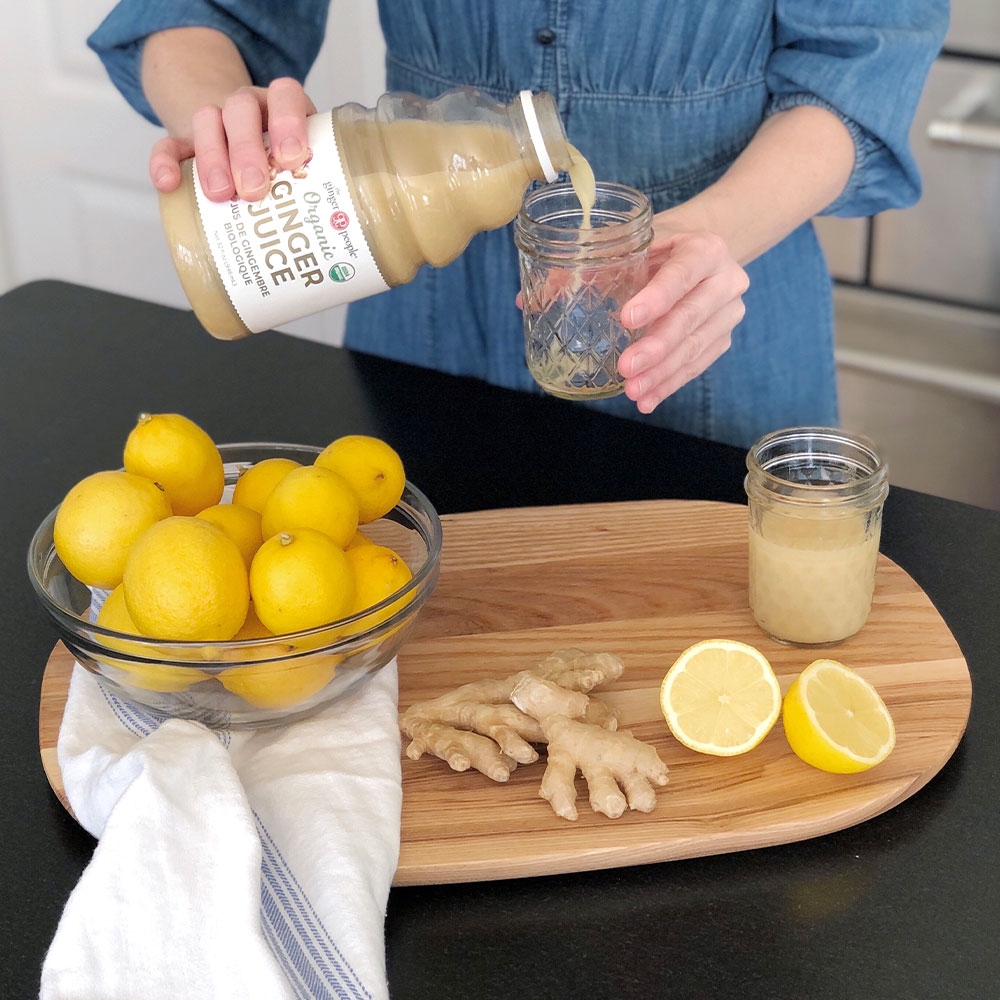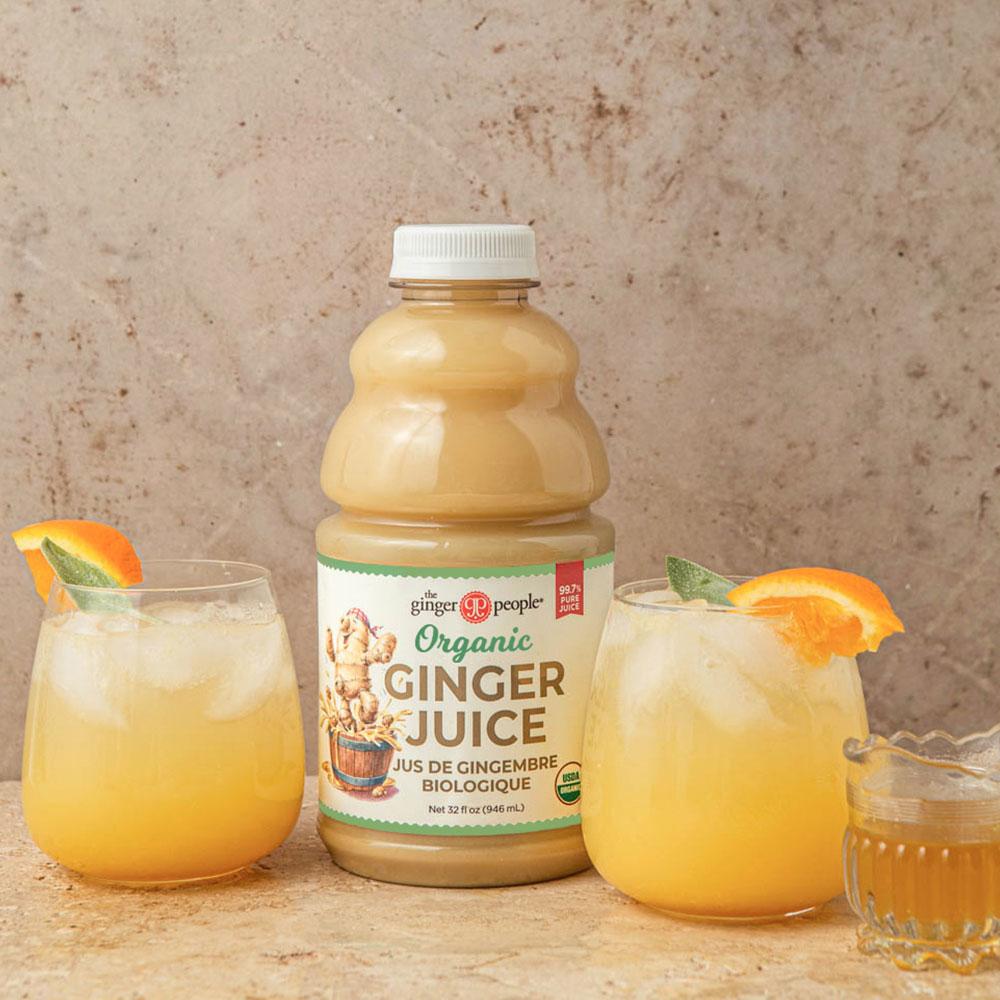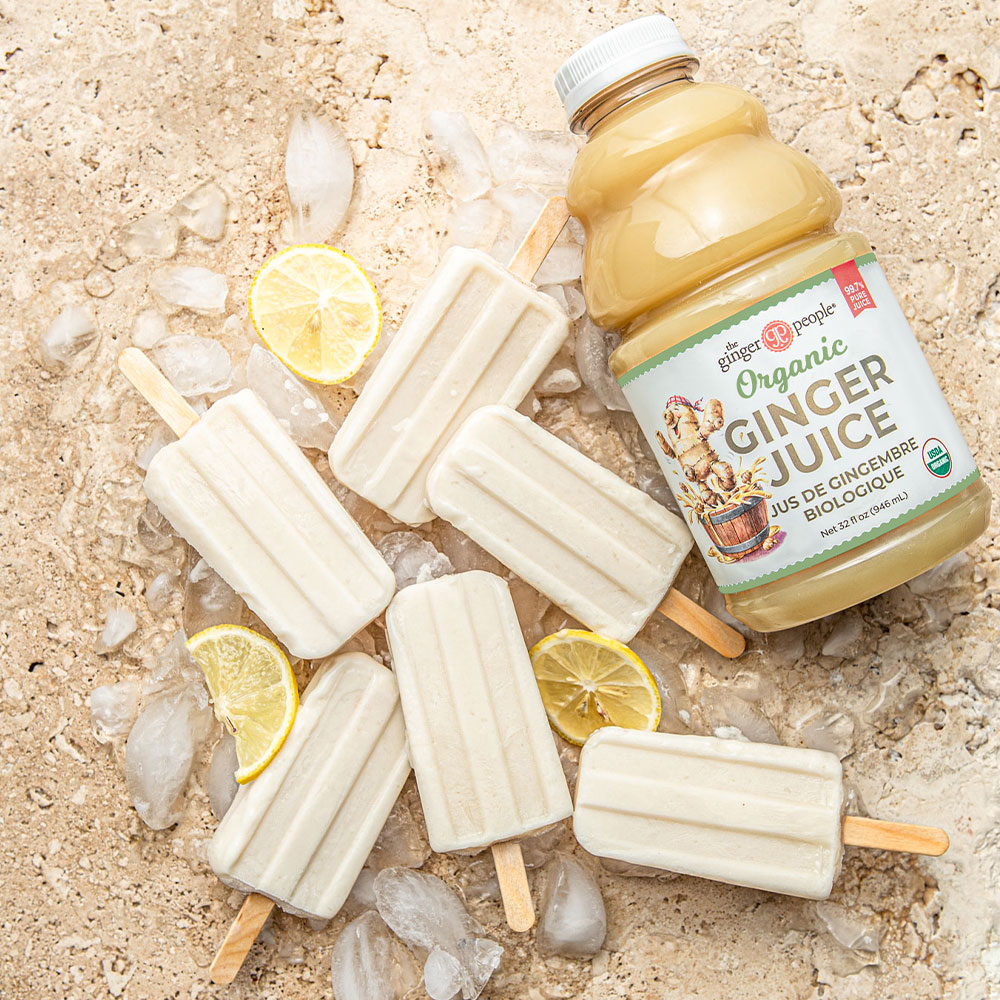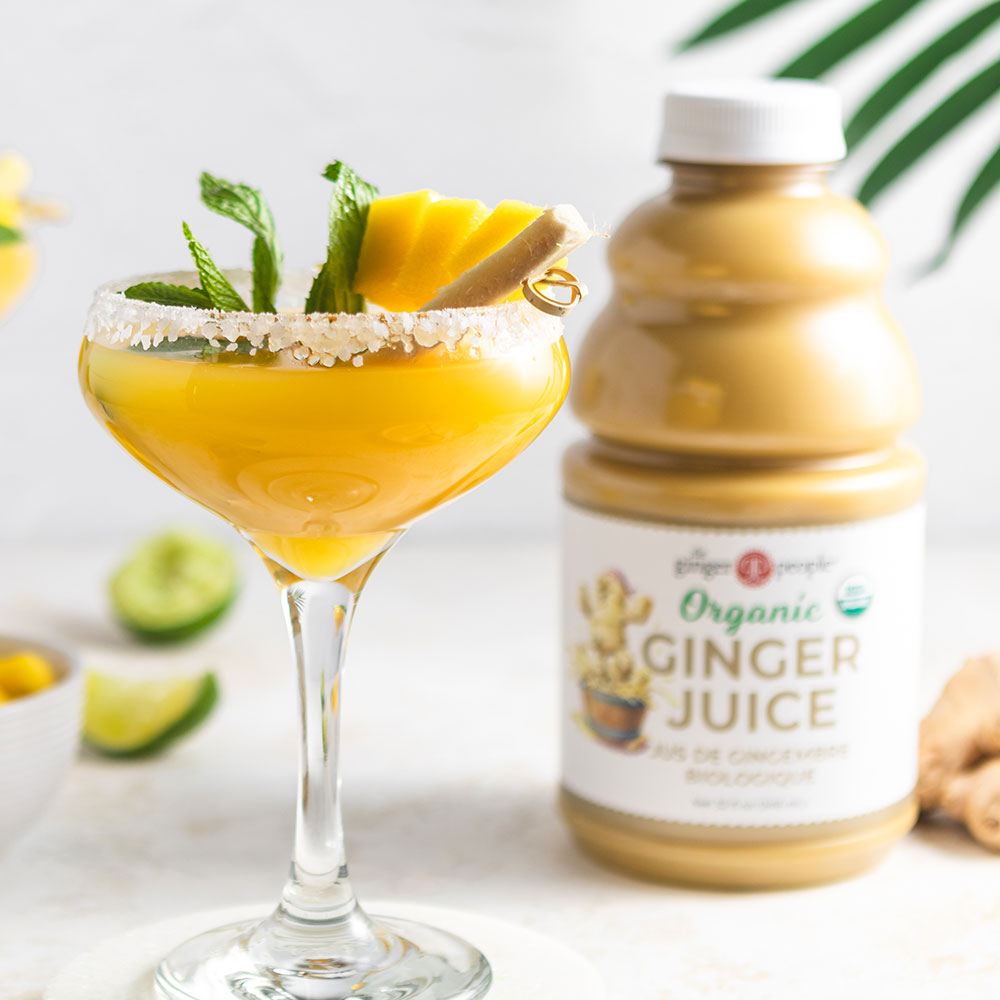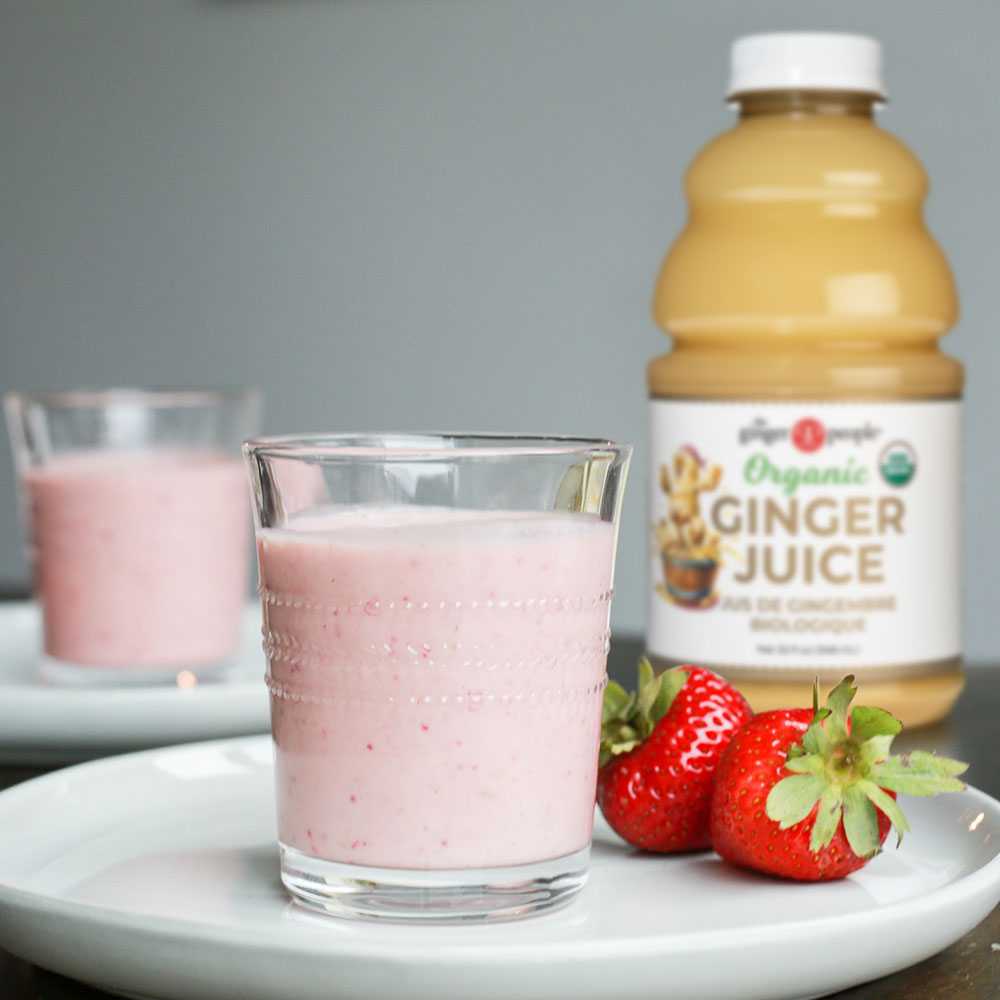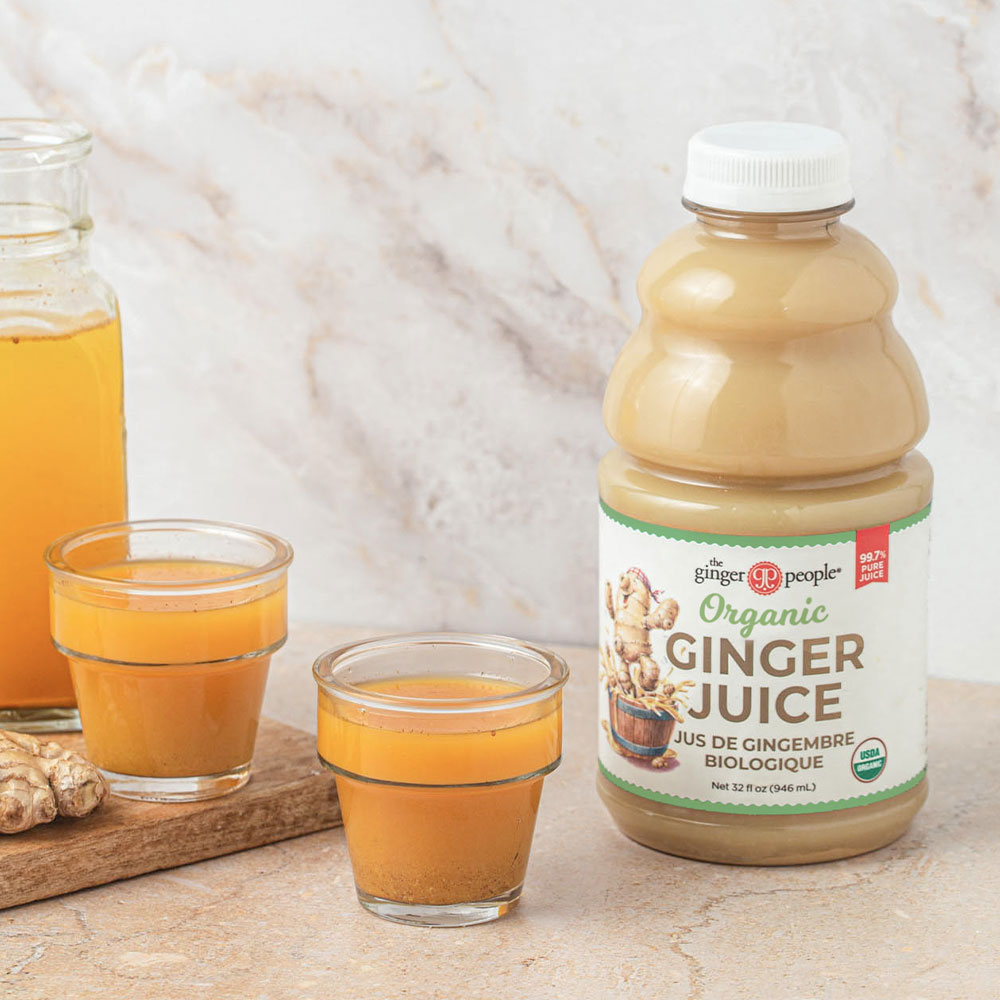 At last! Ginger made easy. Enjoy the goodness of ginger in its most convenient form. This super-sized bottle is ideal for making beverages at home, from shots to smoothies. Crack open a bottle to start getting your daily, well-being boost of ginger.
99% ginger juice
Not from concentrate, no sugar or water added
Convenient – it's ready to use
Use in place of fresh ginger
Great for Keto diets and workout recovery
Shoot straight as a daily detox shot, add to water or use in beverage making
Splash into smoothies, kombucha, tea, chai
Craft your own ginger cocktails and homemade ginger beer
Non-GMO | Gluten Free | Vegan | Kosher
No artificial ingredients
2.5 lbs fresh ginger in each 32 fl oz bottle
Sustainably farmed ginger
PRODUCT DETAILS
INGREDIENTS: Ginger (99%), citric acid: acidity regulator
Allergens: None
Made in USA
Available in 32 fl oz (946 mL) bottle
1 tbsp ginger juice = 1 tbsp fresh ginger
Refrigerate after opening. Once opened, for freshest flavor, use within 2 months.
Unfiltered – shake well before using
NUTRITIONAL INFO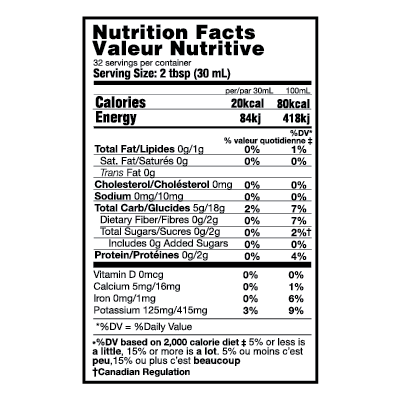 REVIEWS
I've been using your product for quite a while only to realize that you've gradually watered it down. A couple of sips Was enough to feel the burn down your throat. Now I'm drinking it like water and no effect. Maybe you should revise your two years expiration day. Very disappointed, going bck on grinding my own fresh ginger.
Response from The Ginger People US
Hi Firmin, Sorry to hear your organic ginger juice was less than "wow" this round. There is some fluctuation with this product due to Mother Nature and the fresh ginger harvests, but this is one of our most consistent juice products and we do not water it down. In fact, we do not add any water to any of our ginger and turmeric juice products. We have not changed our process, which includes flash pasteurization to maximize and retain the healthy active compounds in this juice. Don't go back to the grind! Give us another chance. We want to make your life healthier, more flavorful and easier. We'll be in touch via email.
I had chronic sinus infections. I would get 5-6 sinus infections a year. Antibiotics were no longer working and causing stomach problems. I started a health journey and several Ginger People products (to the include ginger juice, shots, and candy chews) played a vital role in my recovery to where now I might get 1 sinus infection every two years!
This is a wonderful product to add to almost everything!
This ginger juice has been a lifesaver for me. I have gastroparesis, which is a paralysis of the stomach and intestines. It causes horrible nausea attacks. I can take one swallow of this straight from the bottle and my nausea is soothed in 30 seconds. It also will not aggrevate my small intestinal bacterial overgrowth symptoms because it is low FODMAP and not blended with any fruit juice. I couldn't ask for a better product!