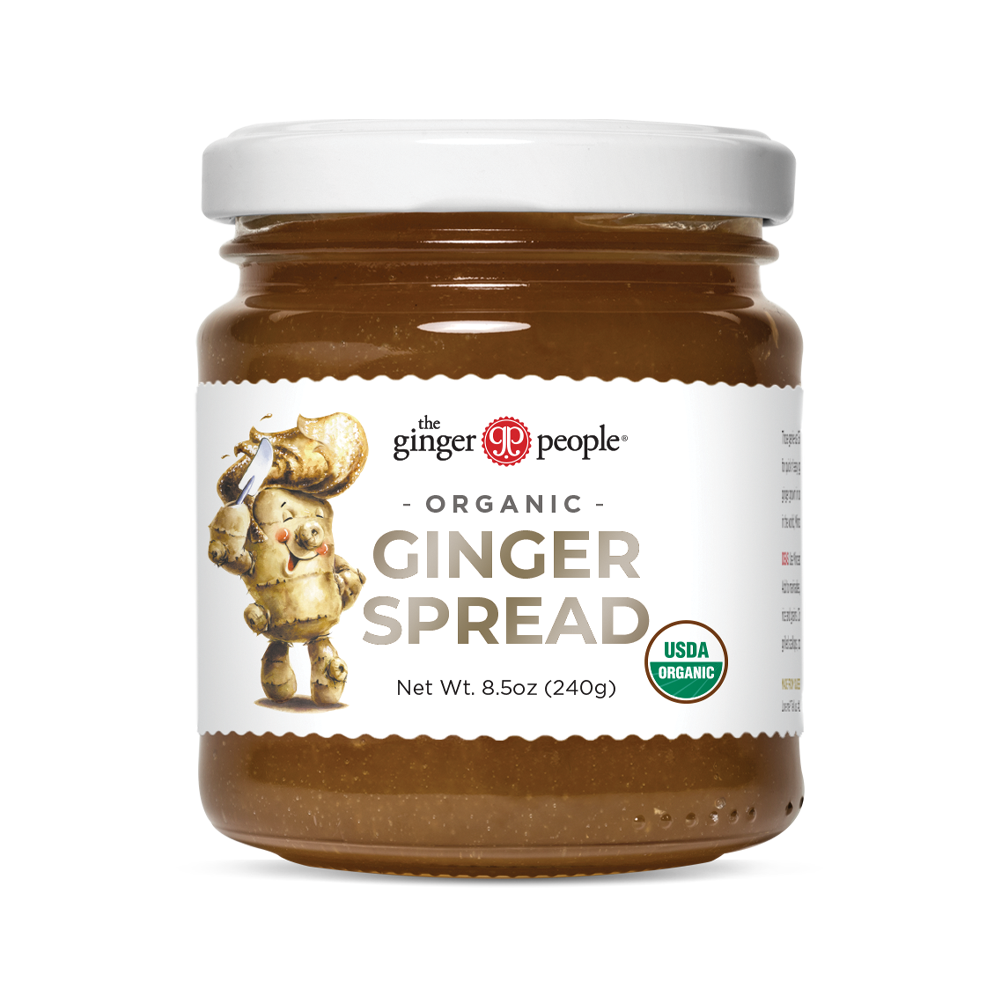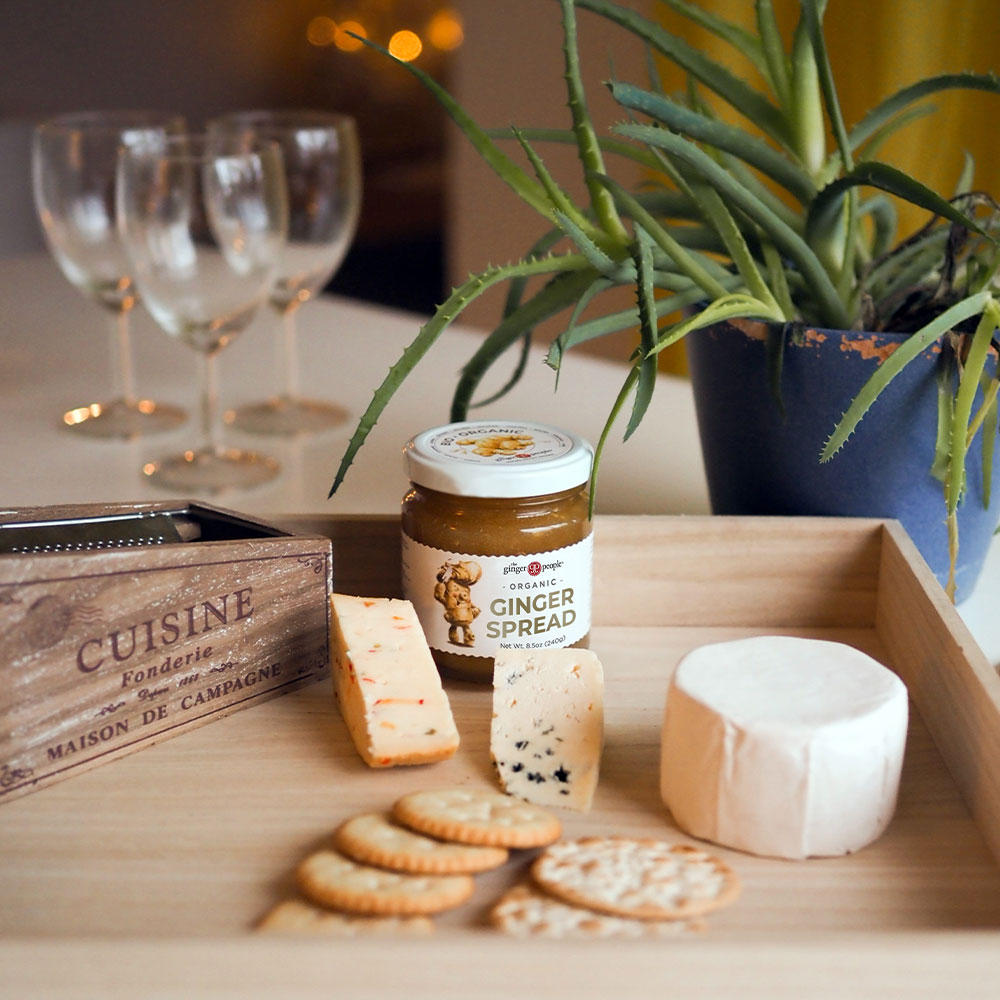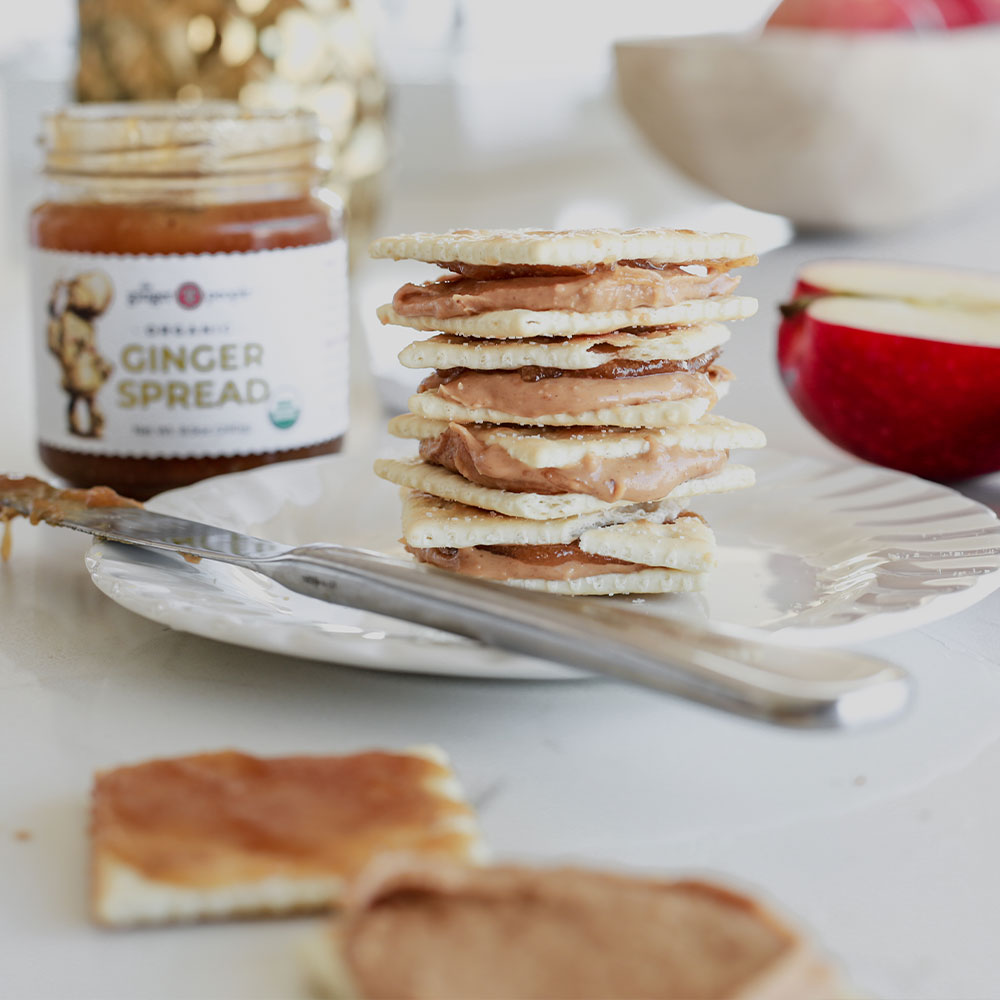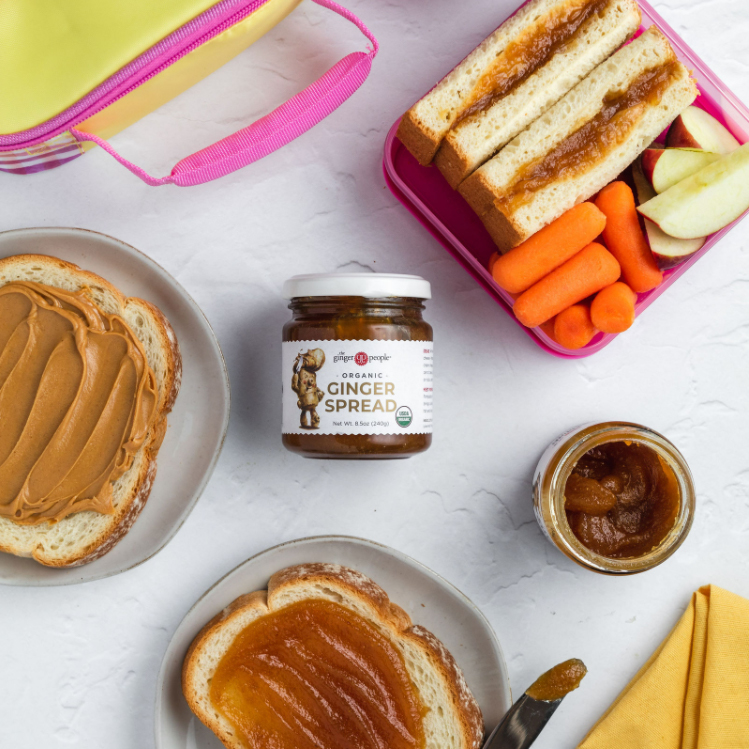 90414_GingerPantryUS_Spread_v3 1000px
90414_GingerSpread_2_1000px
90414_GingerSpread_1_1000px
Ginger Spread Peanut Butter Sandwich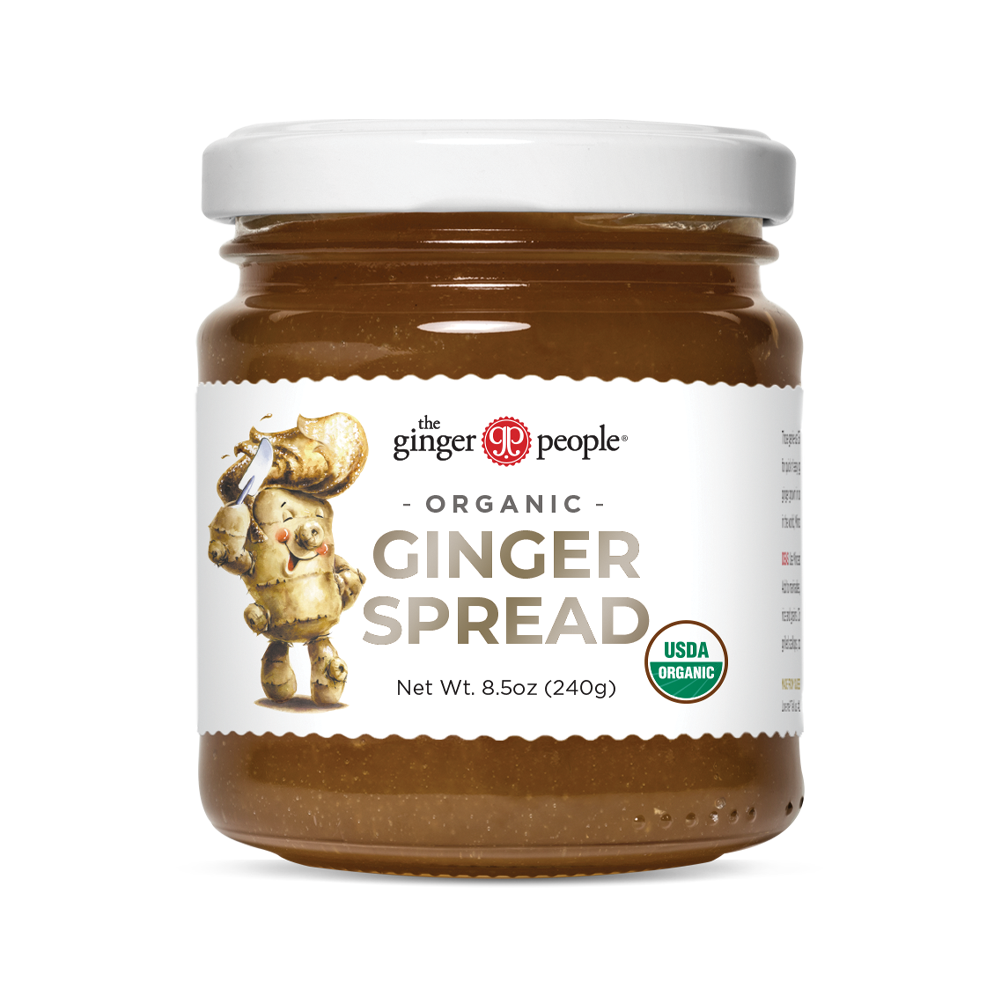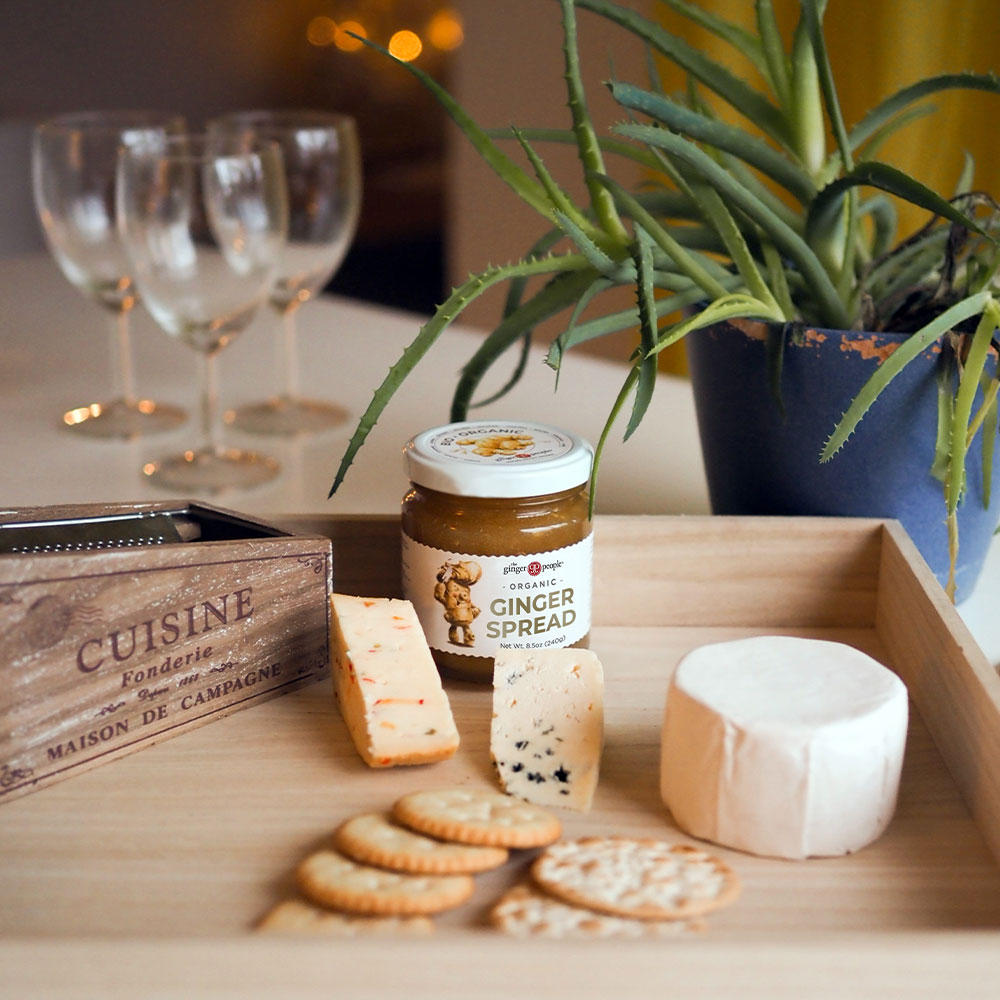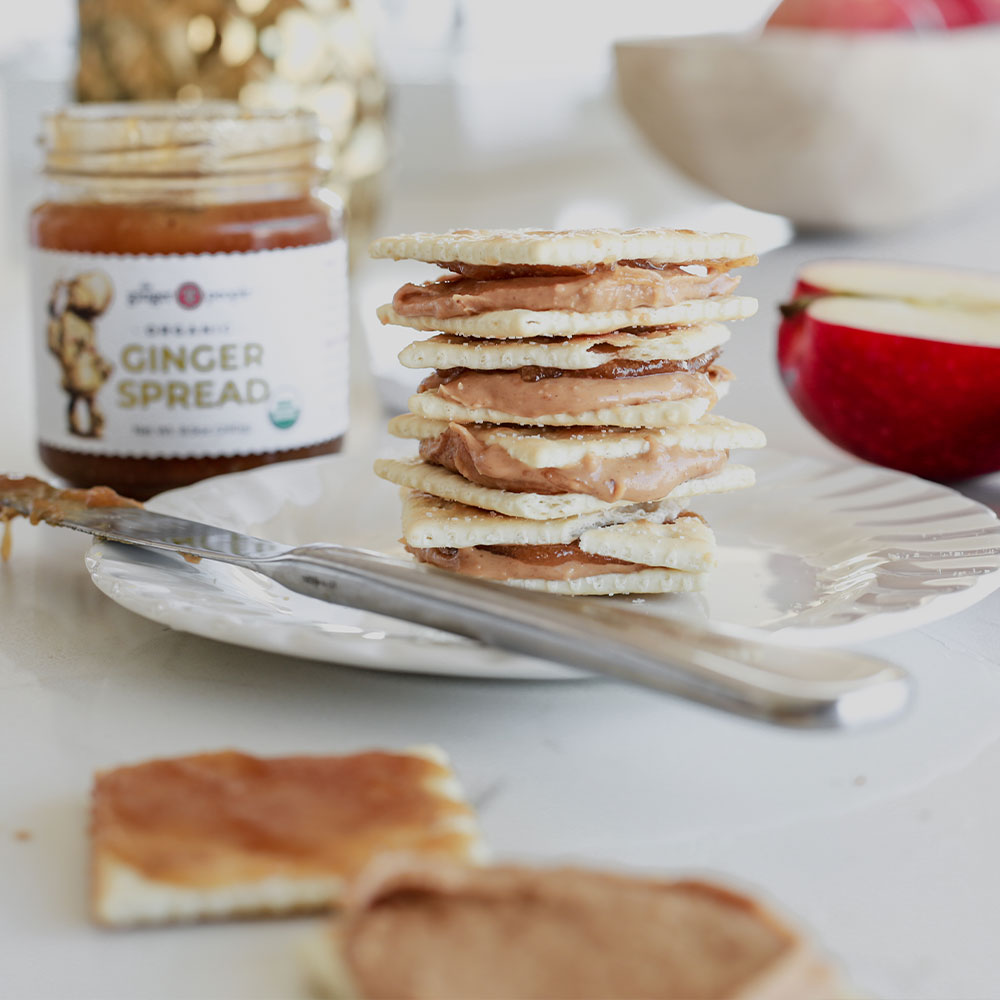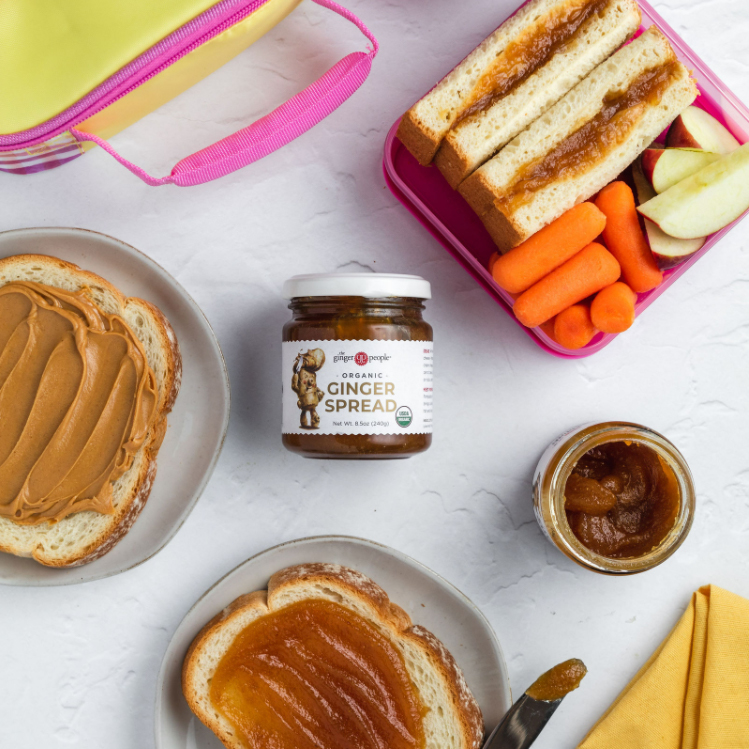 Expand your culinary coolness with this organic, sweet-hot, dreamy ingredient. A super versatile jammy paste made of organic baby ginger and pure cane sugar – yep, that's it.
 
A sexy alternative to ho-hum fruit jams and preserves
Easy, creative and ridiculously delicious
Add to apple pie filling, fruit salad, jazz up carrot cake
Swirl into ice cream and cream cheese
Use as a glaze over everything – nuts, carrots, chicken, pork…
Serve with gourmet cheese – Manchego, Gouda…
Organic | Non-GMO | Gluten Free | Vegan | Kosher
Sustainably farmed ginger
No artificial ingredients
Buy online or find it near the jams and preserves in the grocery aisle
PRODUCT DETAILS
INGREDIENTS: Organic ginger, organic cane sugar
Allergens: None
Made in Fiji
8.5 oz (240 g) jar
Store in a cool, dry place. Refrigeration not required
NUTRITIONAL INFO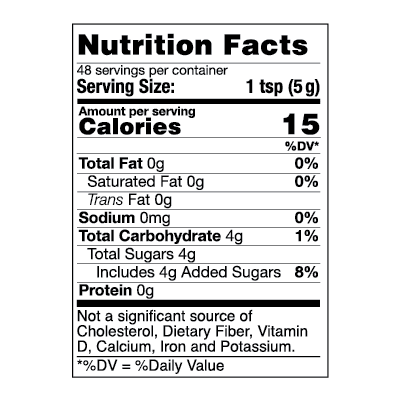 REVIEWS
I hope i clicked 5 stars. Im pretty tech illiterate. But… I am quite flavor literate. & this spread is marvelous, versatile, simple elegance. The spokesman "Pompadour Knobs" is so lovable. Thank You for a perfect addition to any kitchen.
This delightful is most amazing. It's cool and refreshing exotic taste and honey-like consistency makes it hands-down favorite of my wife. The jar I received as a gift is shaped like a ginger-jar with no paper label. Instead, a tiny booklet attached with a string provided the necessary information. Delightful packaging, This product makes my breakfast toast jump! It is very different from ginger jam which I also love.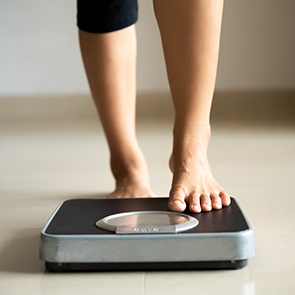 HEALTH NEWS
Does Ginger Help You Lose Weight?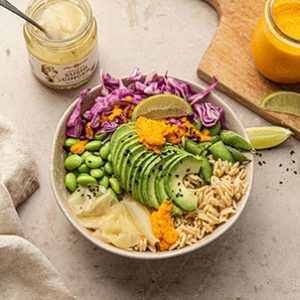 FEATURED RECIPE
Chickpea Rice Bowl with Carrot-Ginger Dressing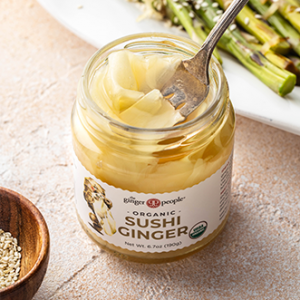 PRODUCT HIGHLIGHT
Organic Pickled Sushi Ginger