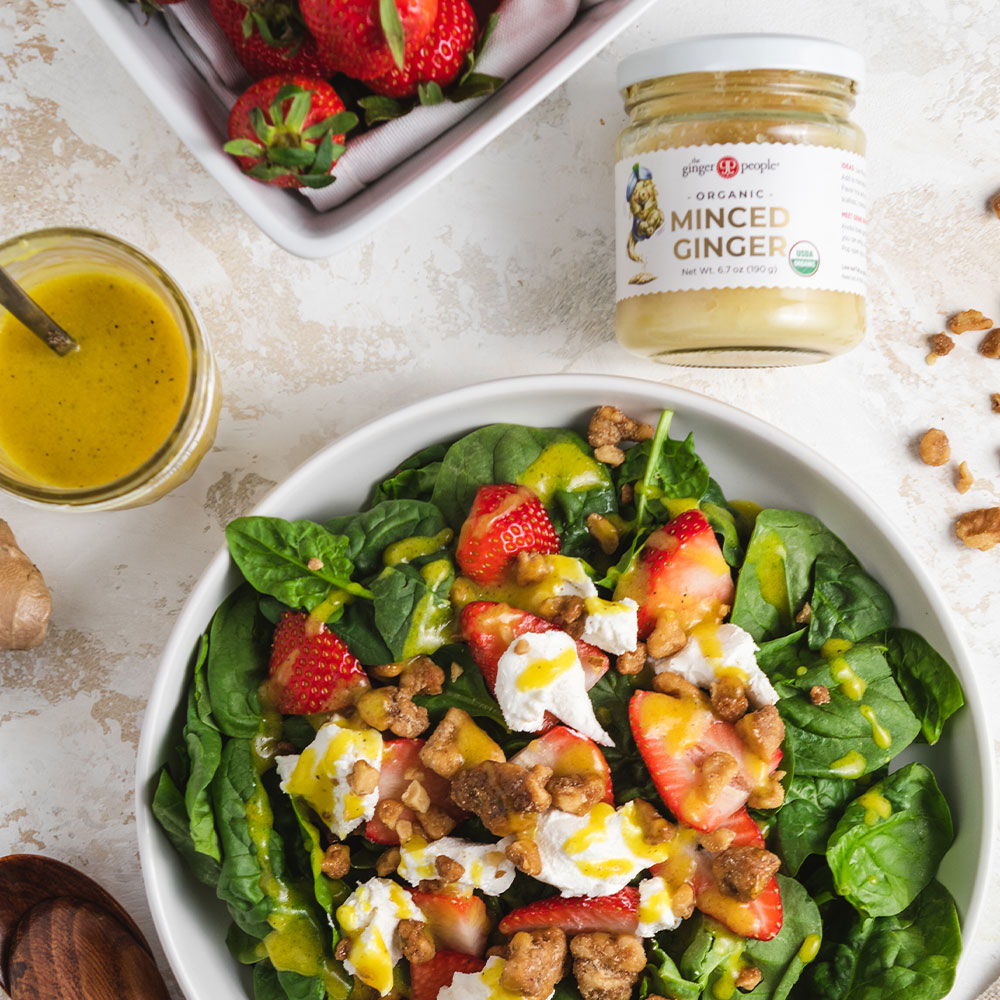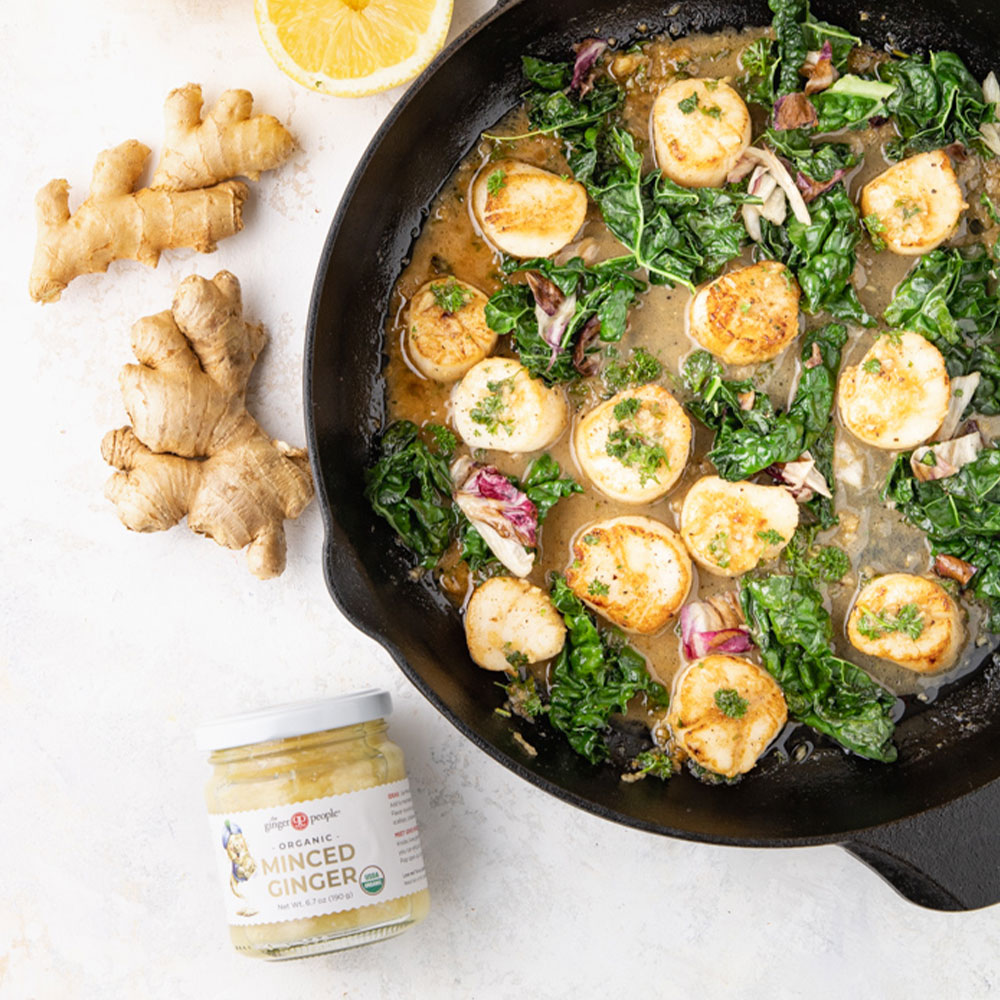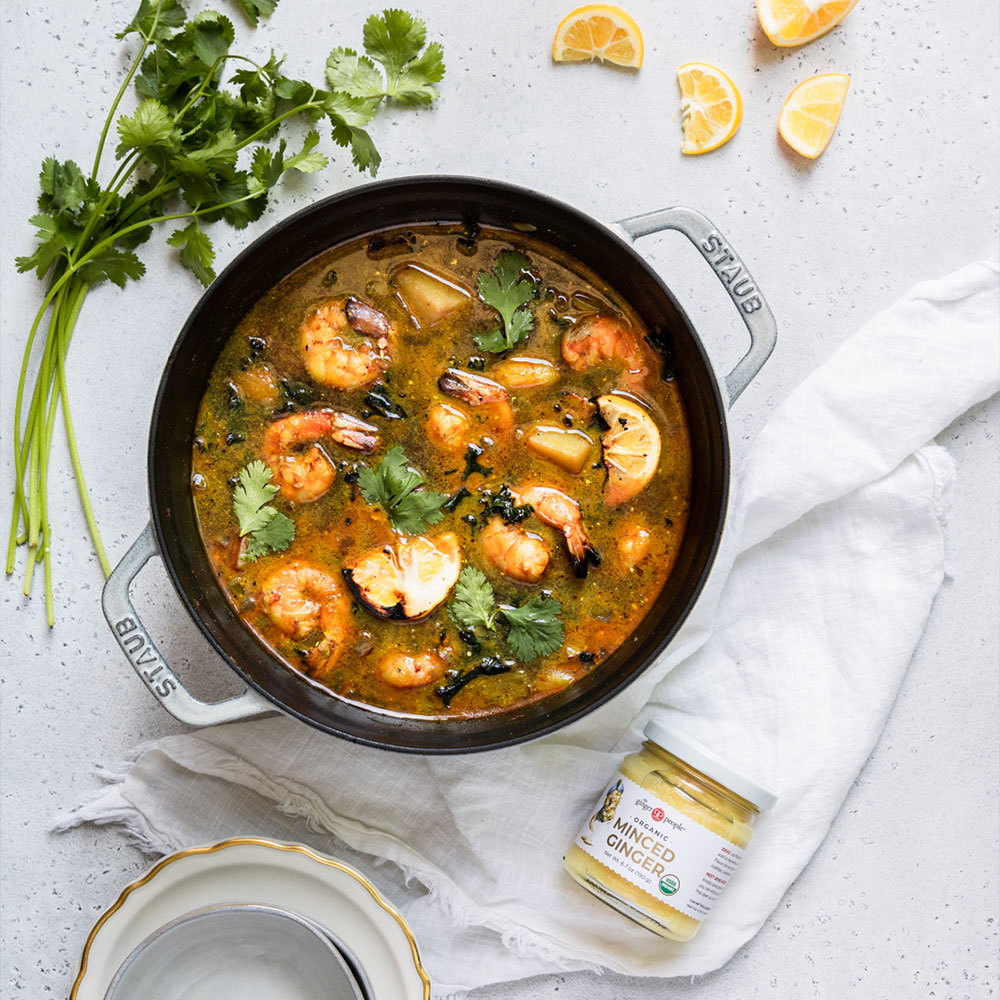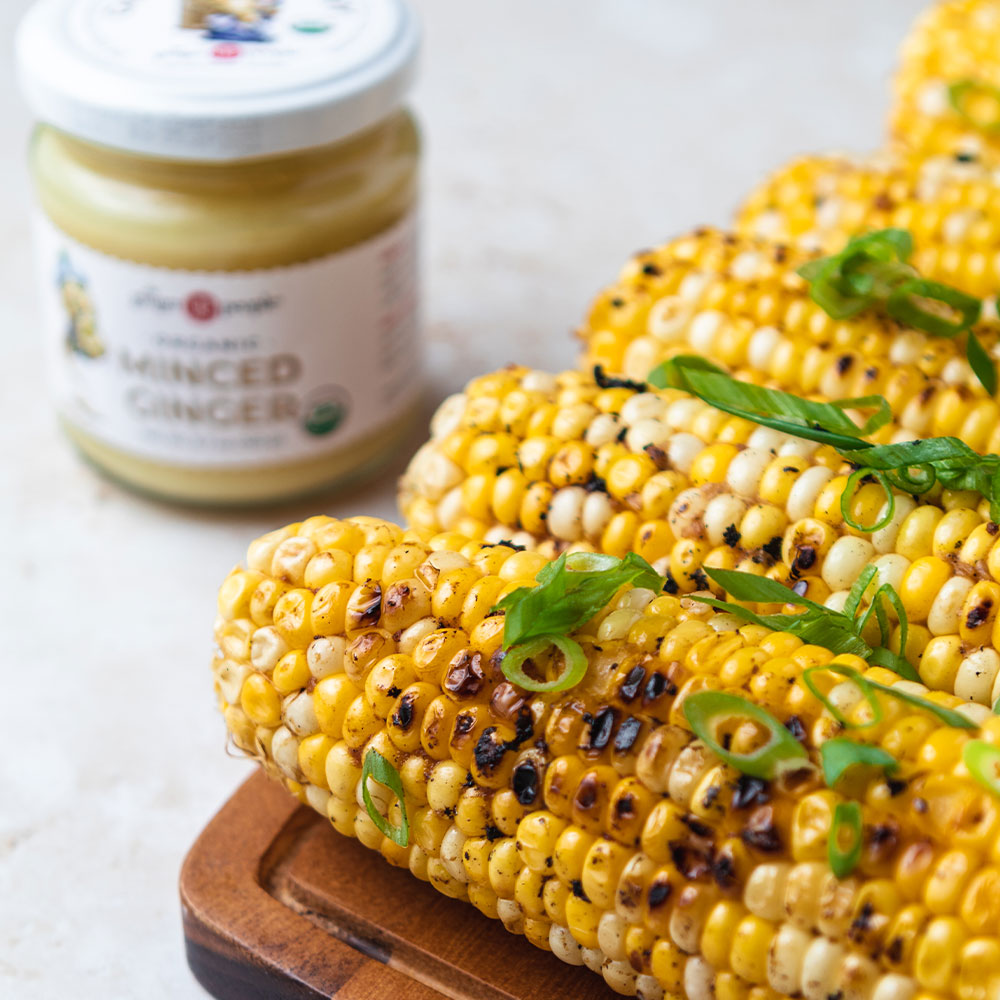 90401_MincedGinger_1000px
90401_MincedGinger_1_1000px
90401_MincedGinger_6_1000px
90401_MincedGinger_3_1000px
90401_MincedGinger_5_1000px
90401_MincedGinger_4_1000px
90401_MincedGinger_2_1000px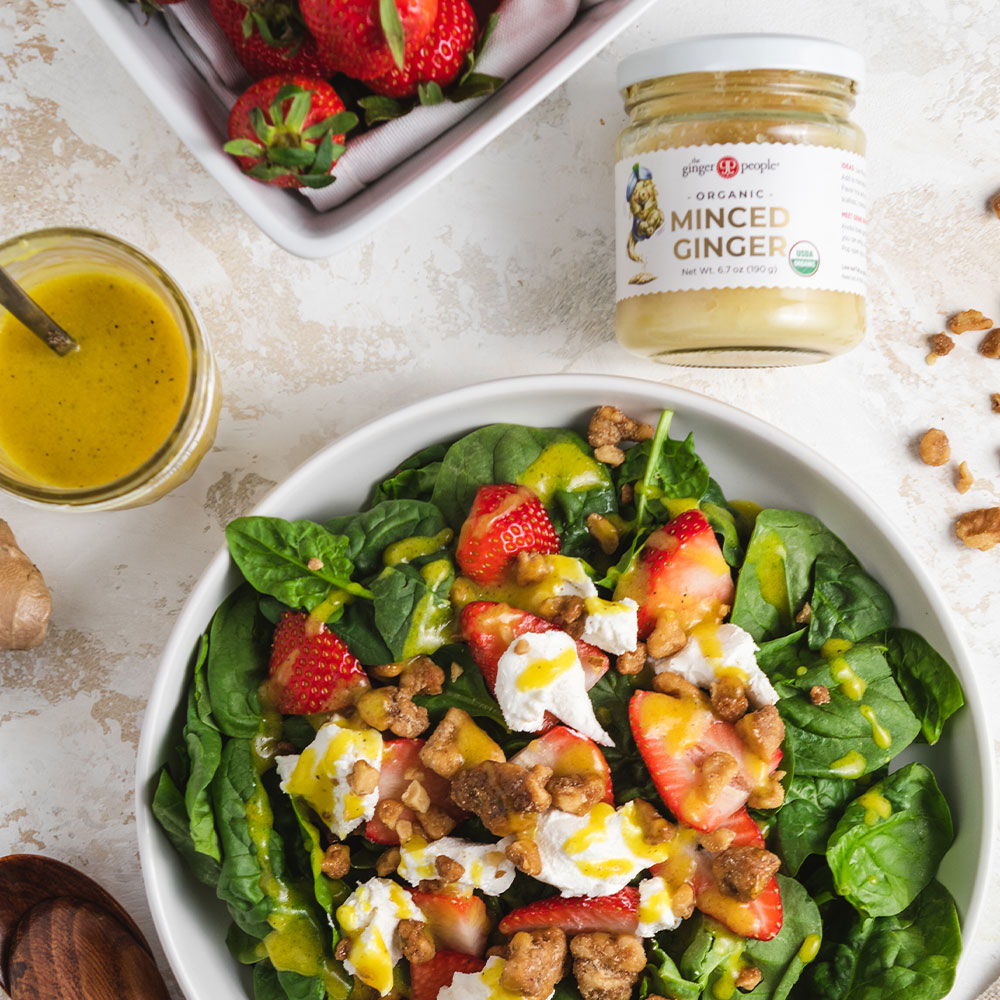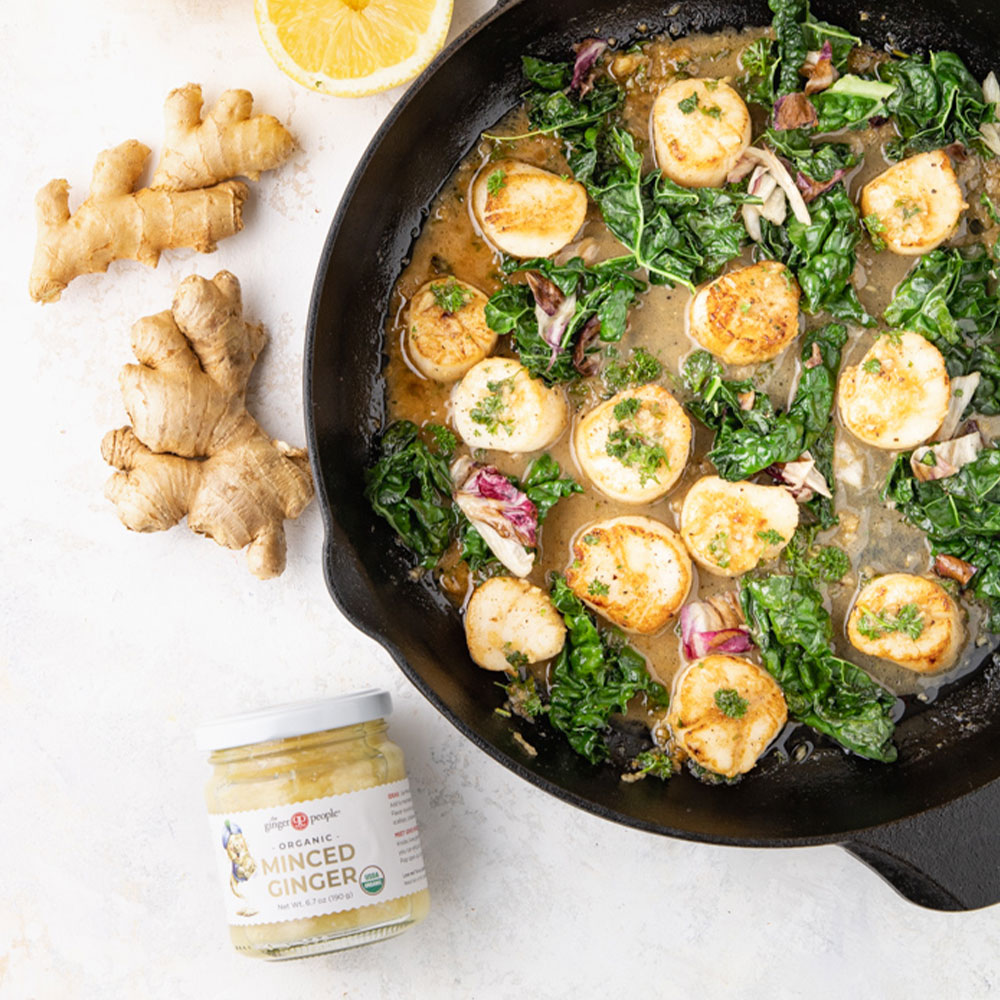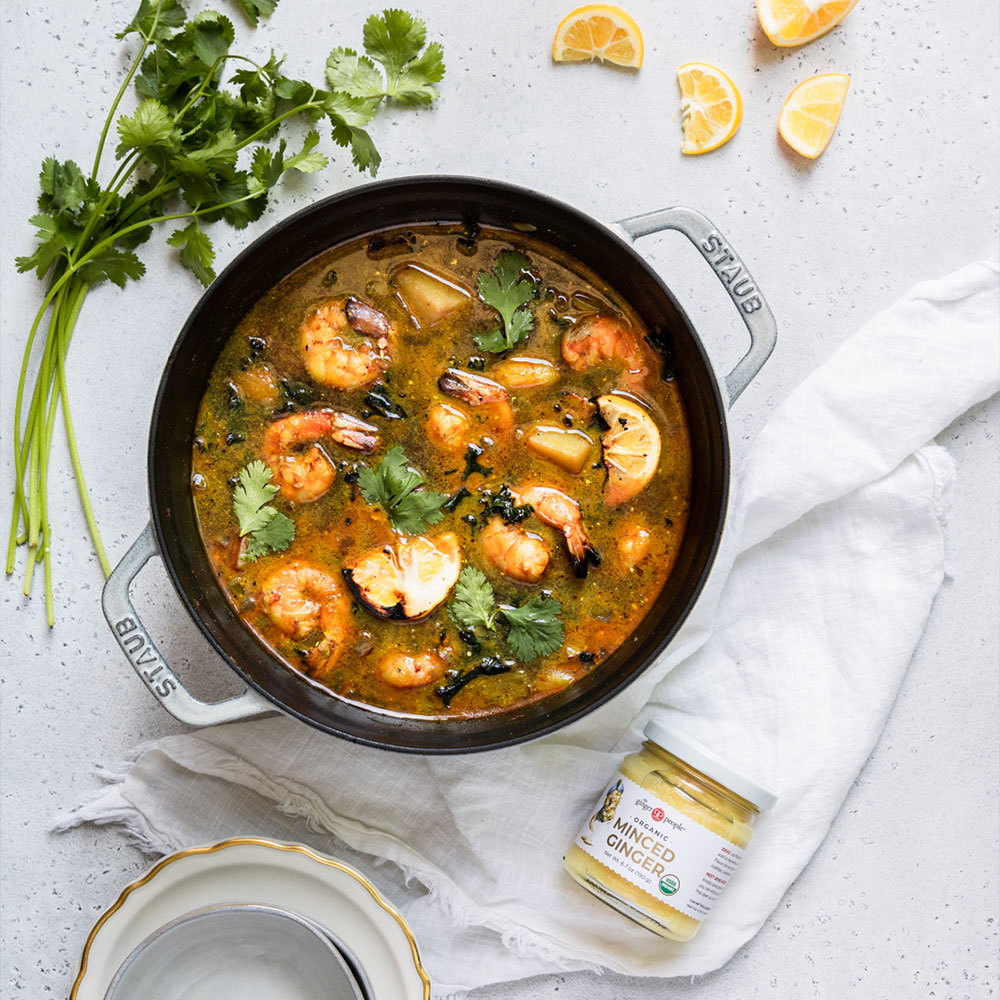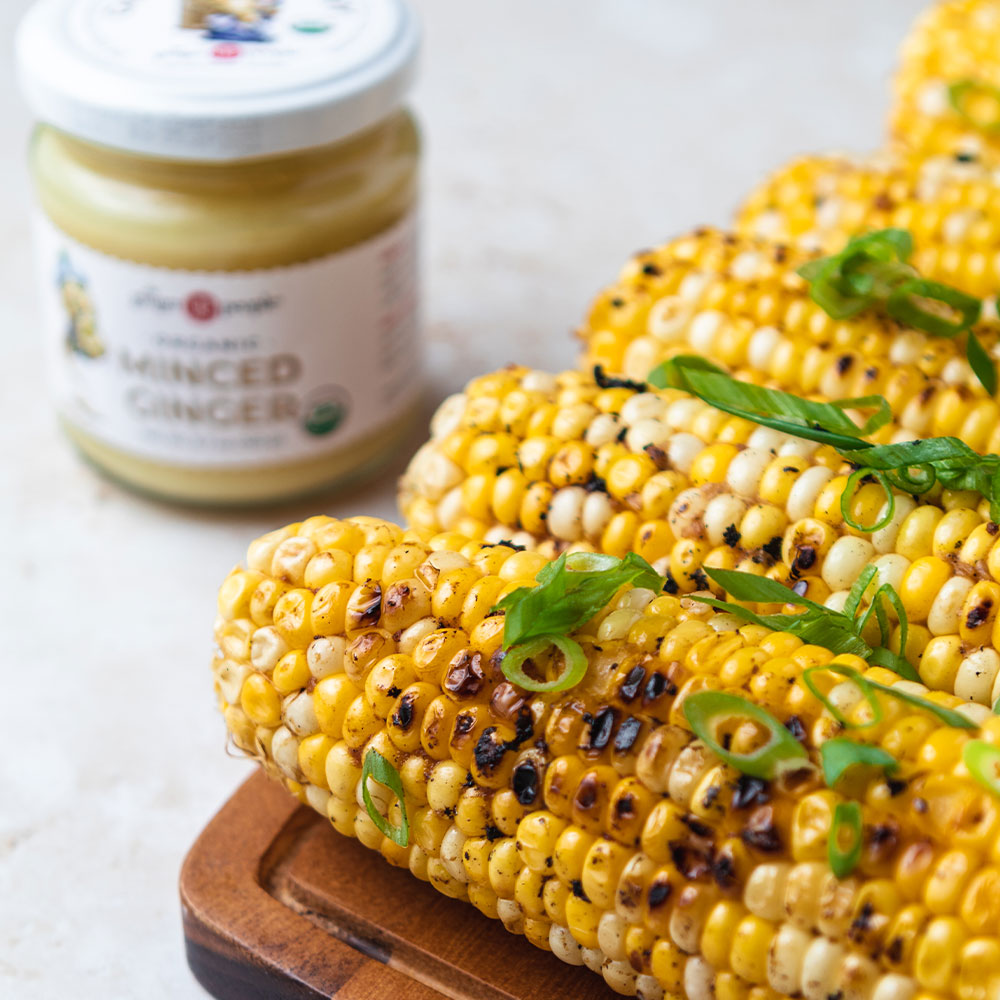 Made from fresh organic ginger, this recipe-ready ingredient is a great time (and knuckle) saver. A favorite among home chefs for its versatility and usefulness in elevating the flavors of many recipes. 
Use in place of fresh ginger
Convenient, recipe-ready
Great in marinades, salad dressings, sauces, jams,  chutneys
Brighten up grains and rice, stir fry, curries, tomato-based sauces, fish, veggies
Concoct jazzy ginger cocktails
Organic | Non-GMO | Gluten Free | Vegan | Kosher
No artificial ingredients
Sustainably farmed ginger
PRODUCT DETAILS
INGREDIENTS: Organic ginger, organic cane sugar, organic rice vinegar, citric acid.
Made in China (where ginger began) – or Fiji depending on the season
Available in: 6.7 oz (190 g) jar  |   25 oz (700 g) jar
Refrigerate after opening. Once opened, for freshest flavor, use within 2 months
NUTRITIONAL INFO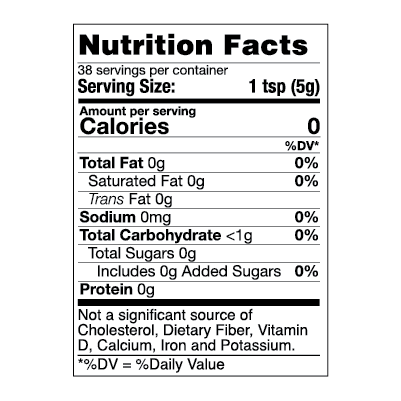 REVIEWS
This minced ginger is beyond words! I buy no other ginger products. This beats grating ginger!!! All of the Ginger People products are so so tasty. I've incorporated ginger into everything including egg salad. Someday, I might write a ginger cookbook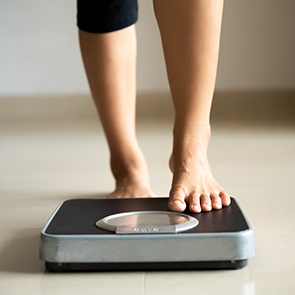 HEALTH NEWS
Does Ginger Help You Lose Weight?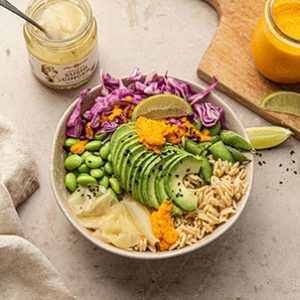 FEATURED RECIPE
Chickpea Rice Bowl with Carrot-Ginger Dressing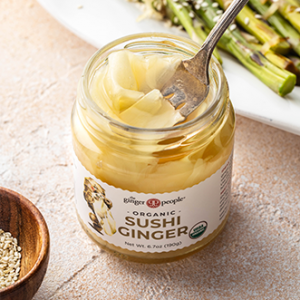 PRODUCT HIGHLIGHT
Organic Pickled Sushi Ginger