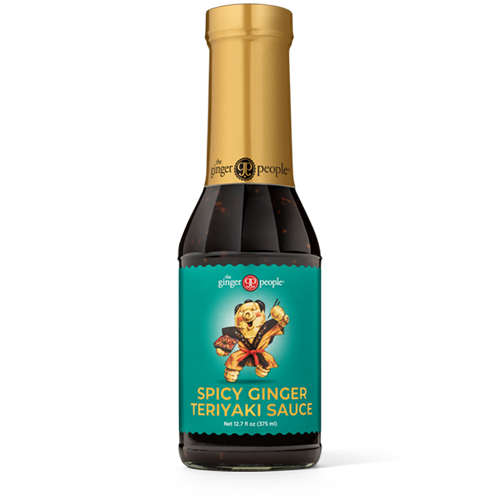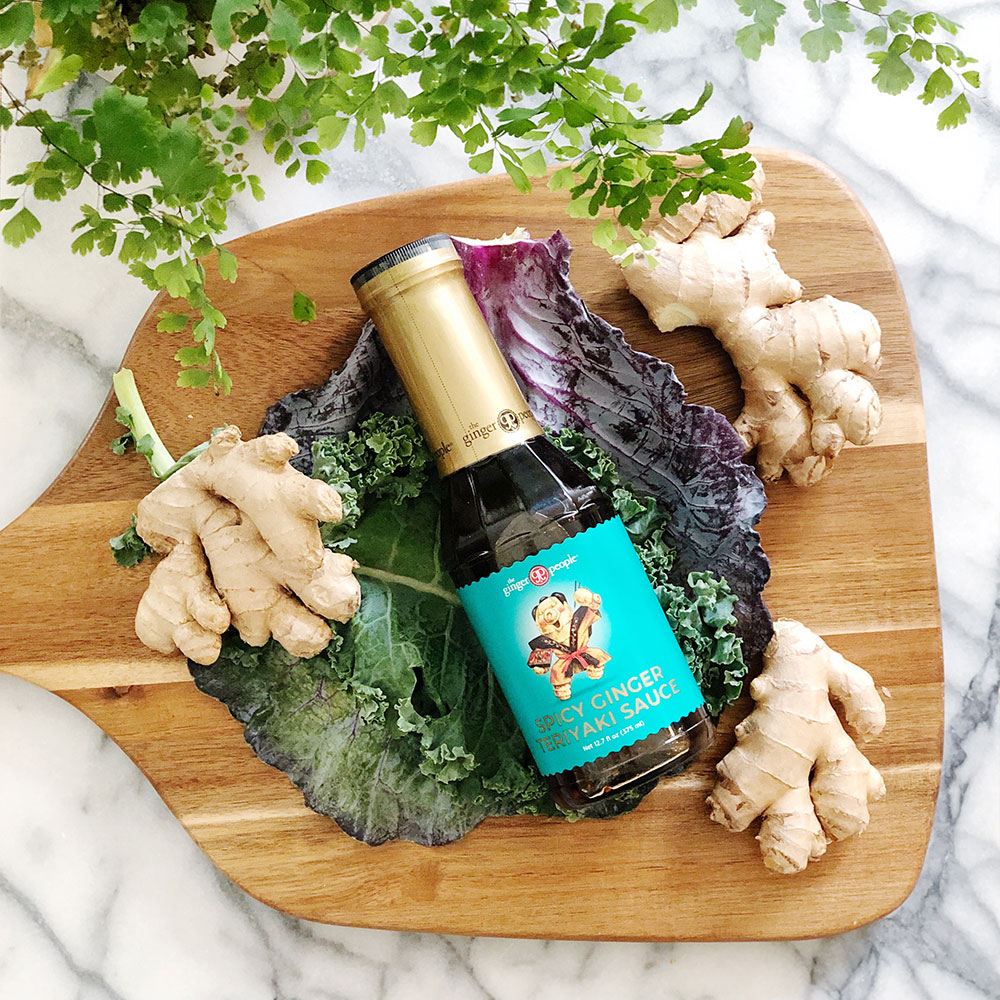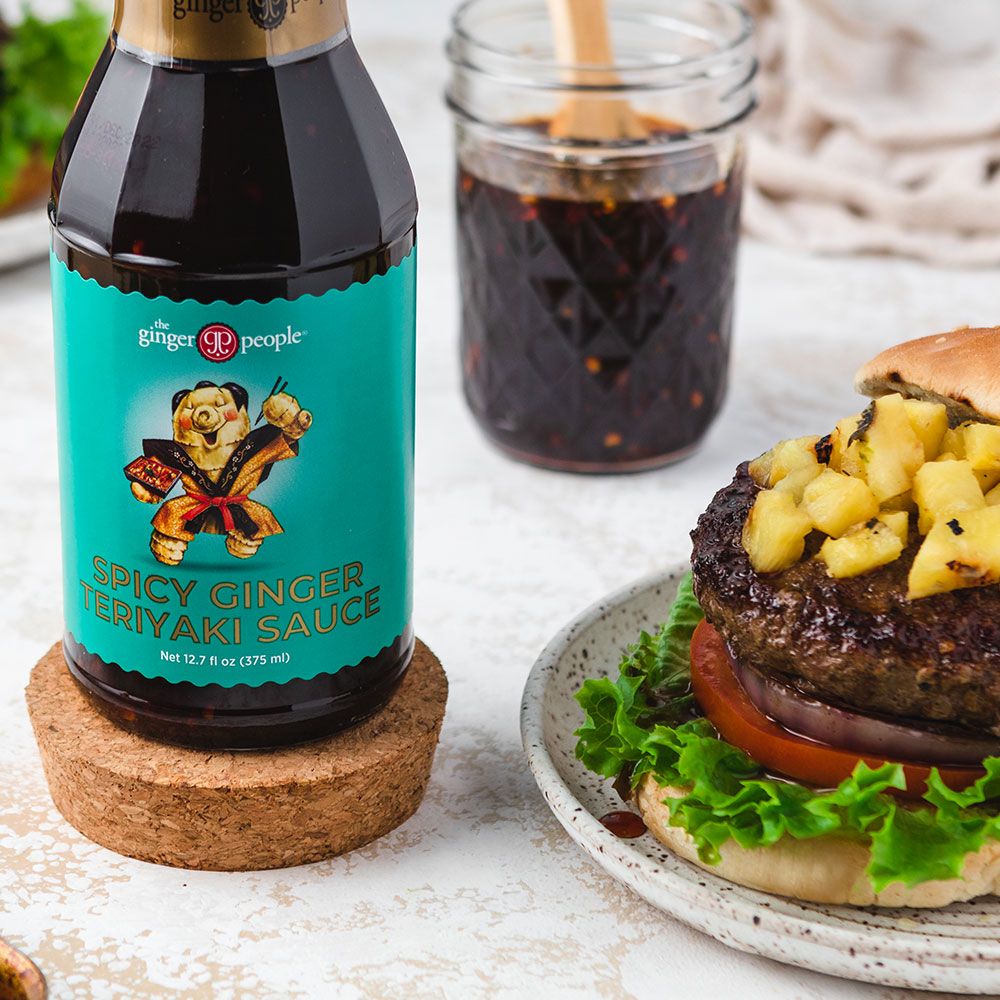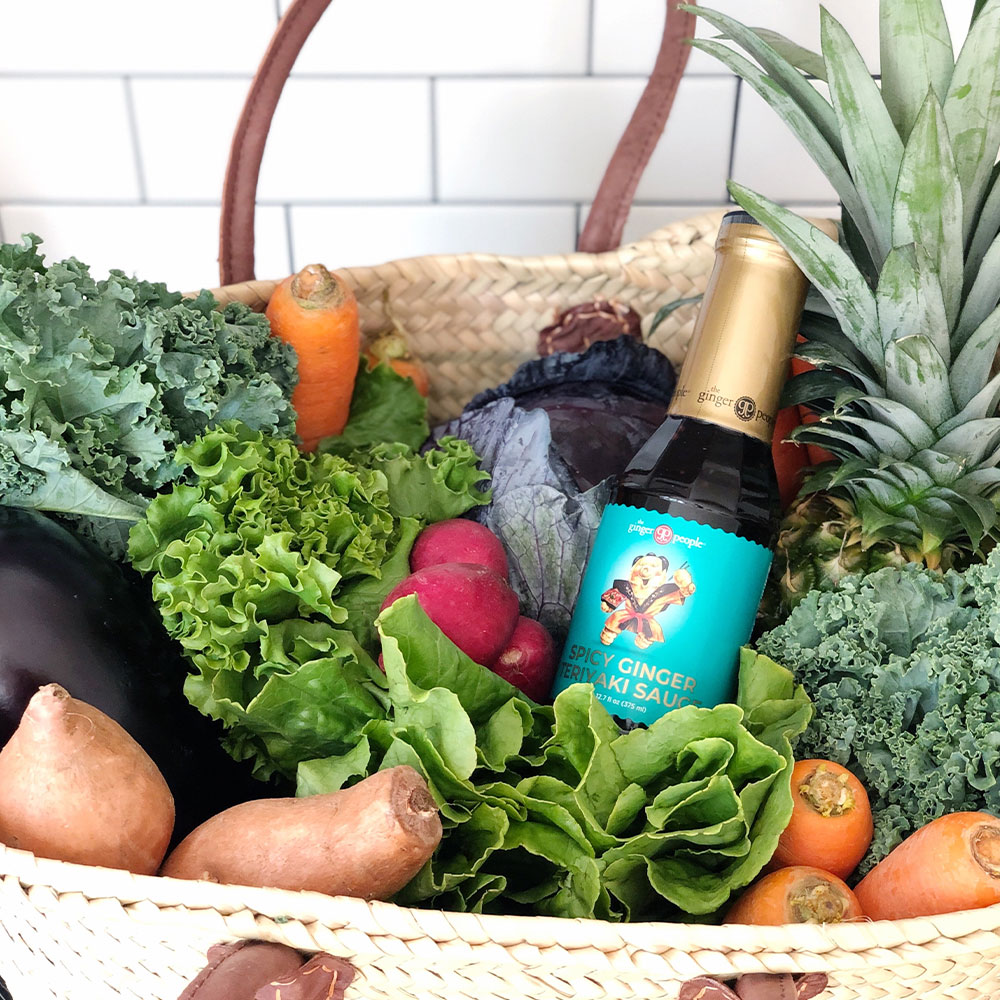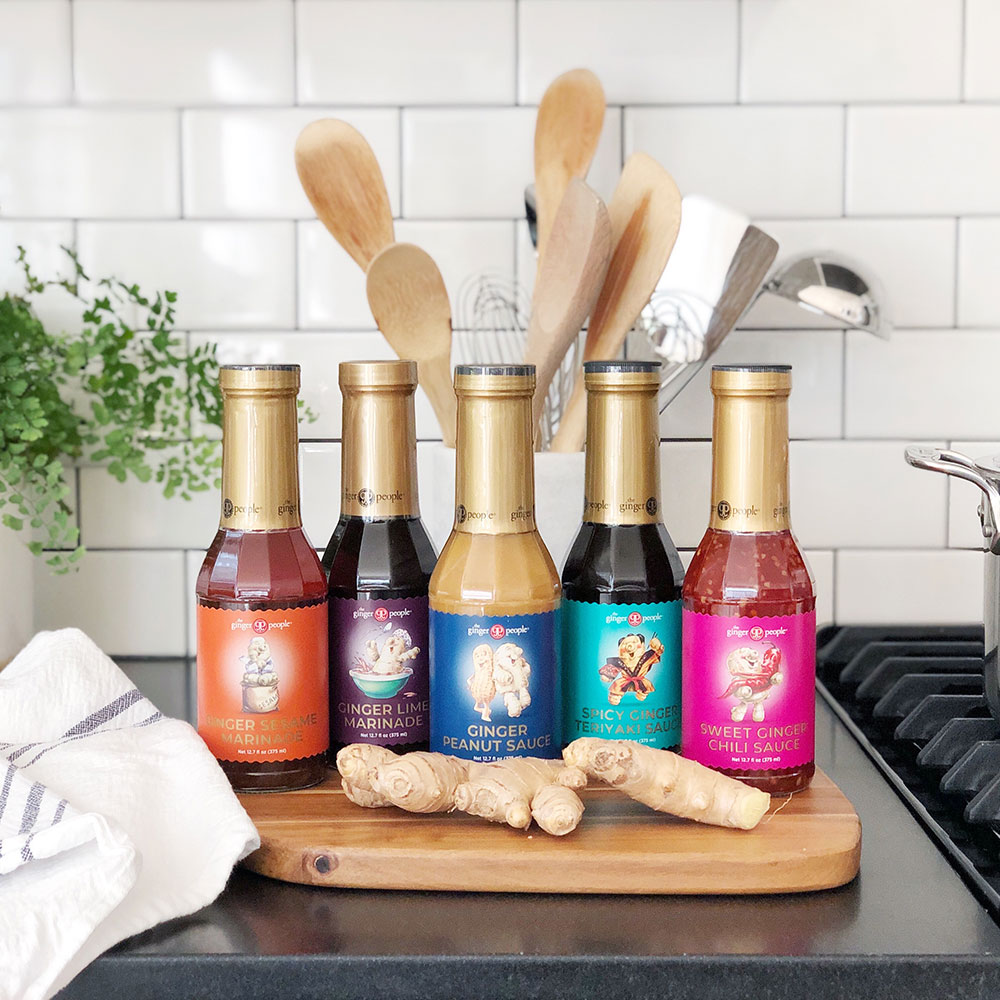 90129_GingerTeriyakiSauce_2_1000px
90129_GingerTeriyakiSauce_3_1000px
90129_GingerTeriyakiSauce_1_1000px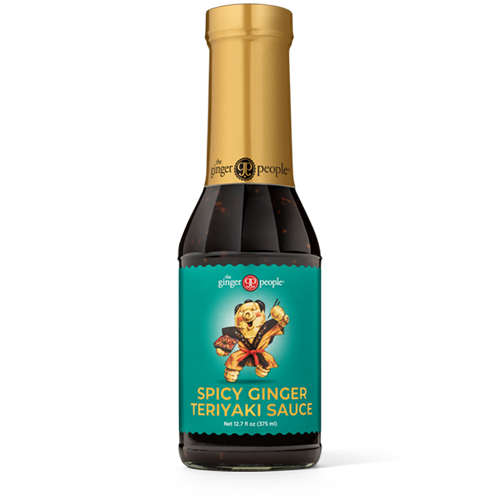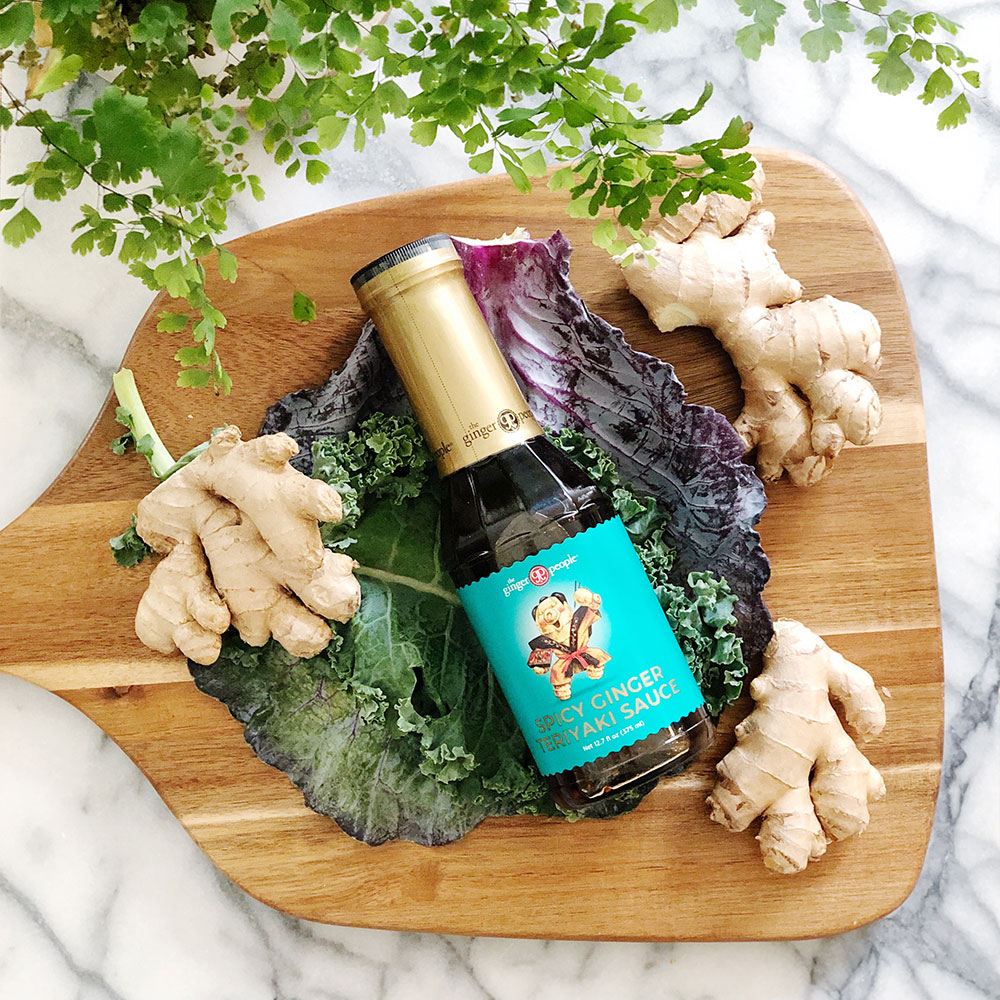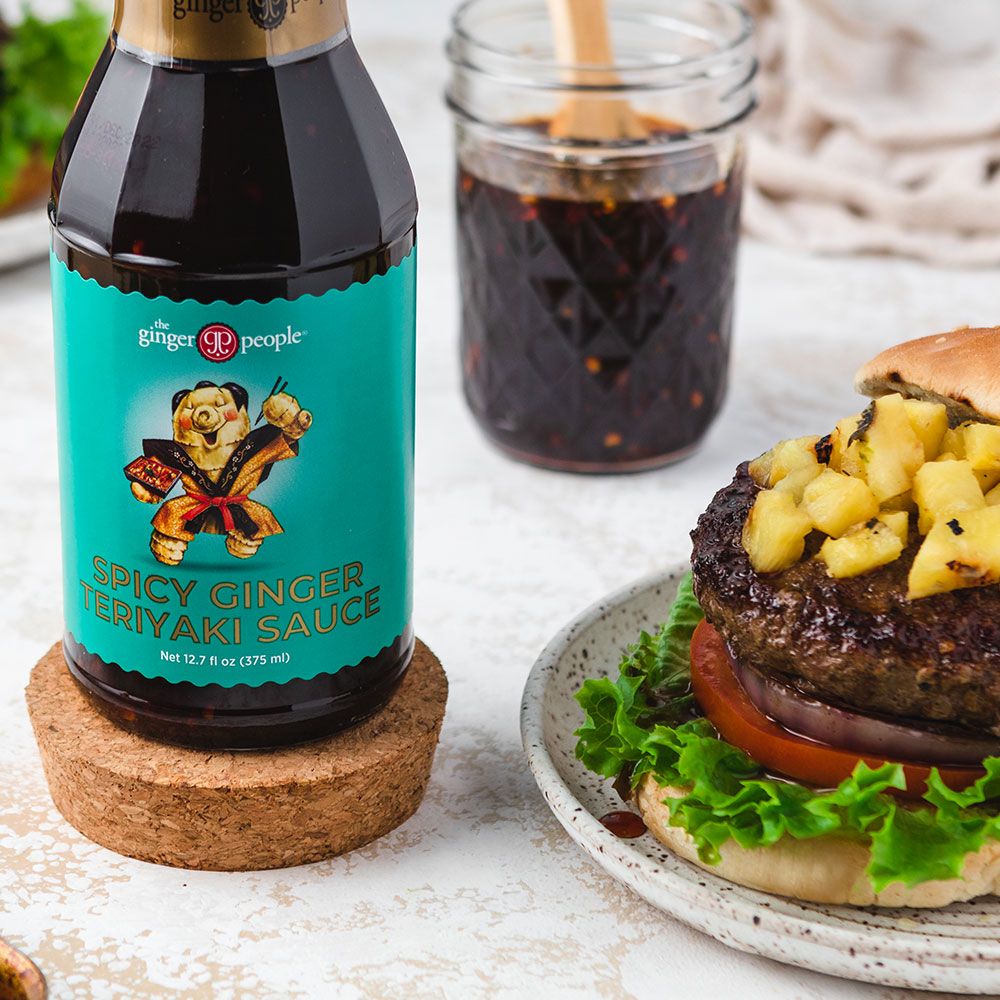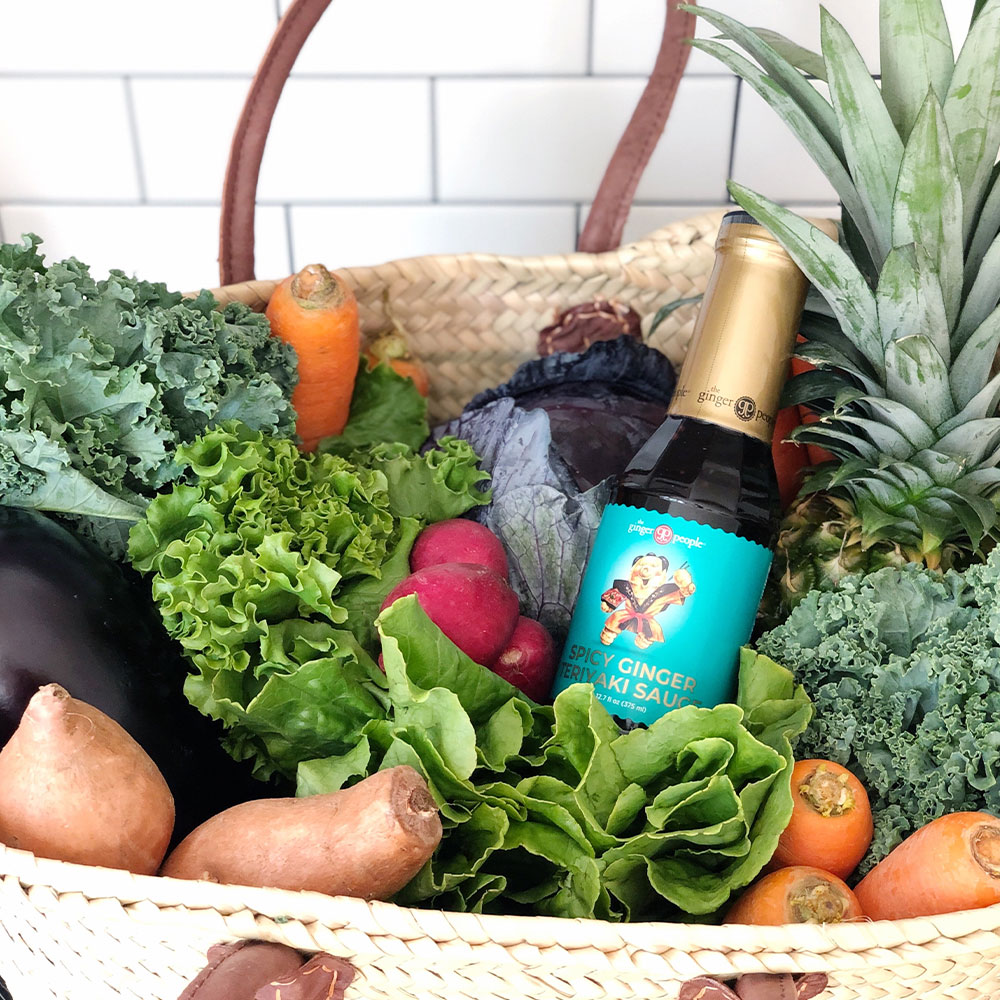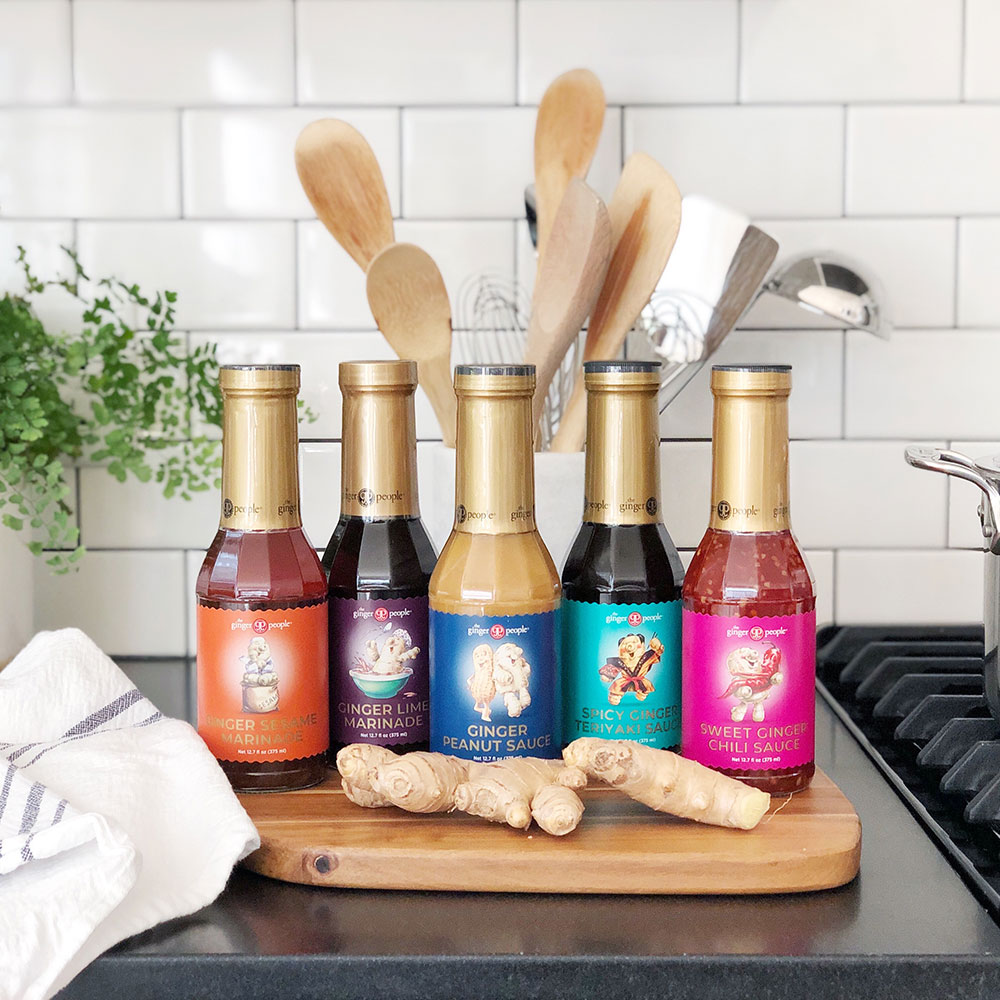 SPICY GINGER TERIYAKI SAUCE
A versatile marinade, simmer sauce and glaze kicked up with bold ginger heat. This luscious sauce is made with some unique surprises: candied ginger, roasted red bell pepper puree, jalapenos – all adding to its delicious flavor and warmth.
The Ginger People sauces contain more ginger than any other brand
Marinate and grill beef, chicken, pork or salmon
Lift the flavor of green beans, broccoli and soba noodles
Heat up to create an intense reduction, pour over brown rice – a staff favorite
Non-GMO | Gluten Free
No artificial ingredients
PRODUCT DETAILS
INGREDIENTS: Brown Sugar, Tamari Soy Sauce (Water, Soybeans, Salt, Sugar, Alcohol, Vinegar, Lactic Acid), Water, Sugar, Candied Ginger (Ginger, Sugar), Salt, Roasted Red Bell Pepper Puree (Red Pepper, Water, Salt, Citric Acid), Jalapeno Puree (Jalapeno Peppers, Salt, Acetic Acid), Distilled Vinegar, Garlic (Garlic, Citric Acid), Dried Garlic, Chili Pepper, Xanthan Gum, Ginger, Paprika Extractive.
Allergens: Soy
Made in USA
12.7 fl oz
Refrigerate after opening. Once opened, for freshest flavor, use within 2 months
Read more about the health benefits of ginger
NUTRITIONAL INFO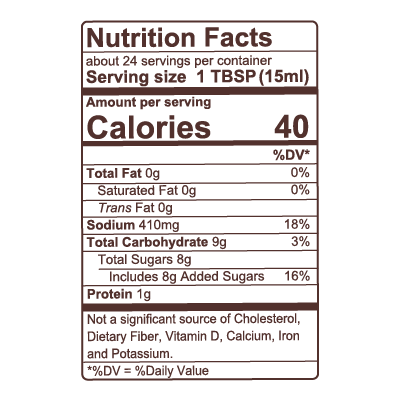 REVIEWS
If you are looking for a teriyaki sauce with some kick, this is definitely a good one to try. It's not ultra spicy and the heat doesn't stay in your tongue for too long. I recently just bought a new bottle and I'm saving it to marinade my turkey for Thanksgiving Day.
Delightful marinade! Why or why did my store discontinue it!
Umm, hello this spicy ginger teriyaki marinade scores at 30 from Zagats, not five stars! Hands down this is the best store brand marinade ever!!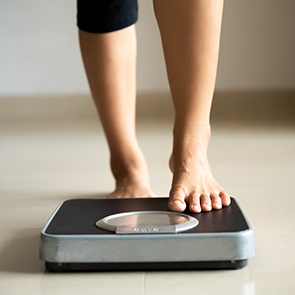 HEALTH NEWS
Does Ginger Help You Lose Weight?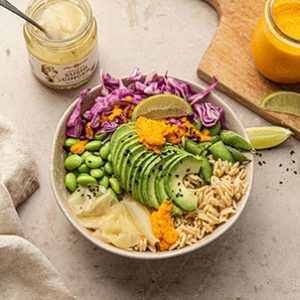 FEATURED RECIPE
Chickpea Rice Bowl with Carrot-Ginger Dressing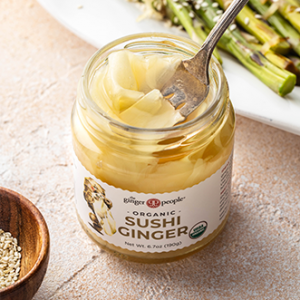 PRODUCT HIGHLIGHT
Organic Pickled Sushi Ginger