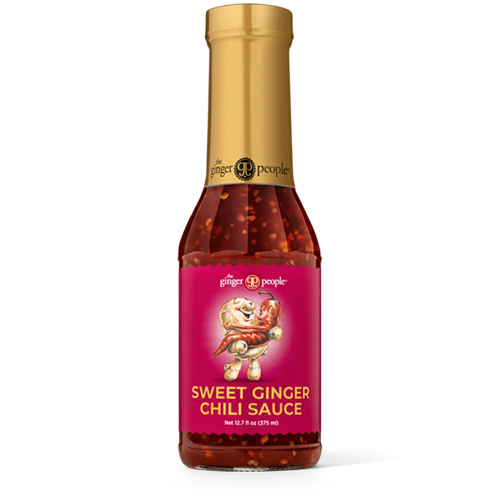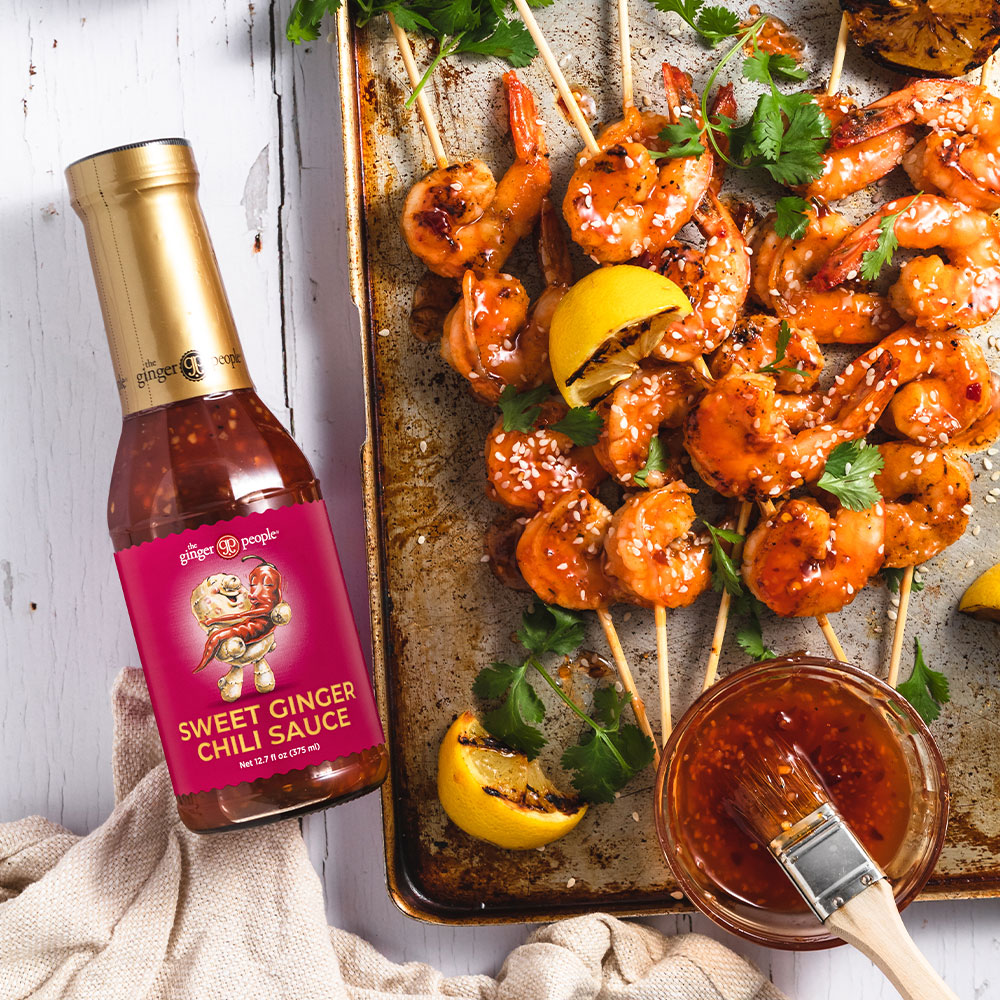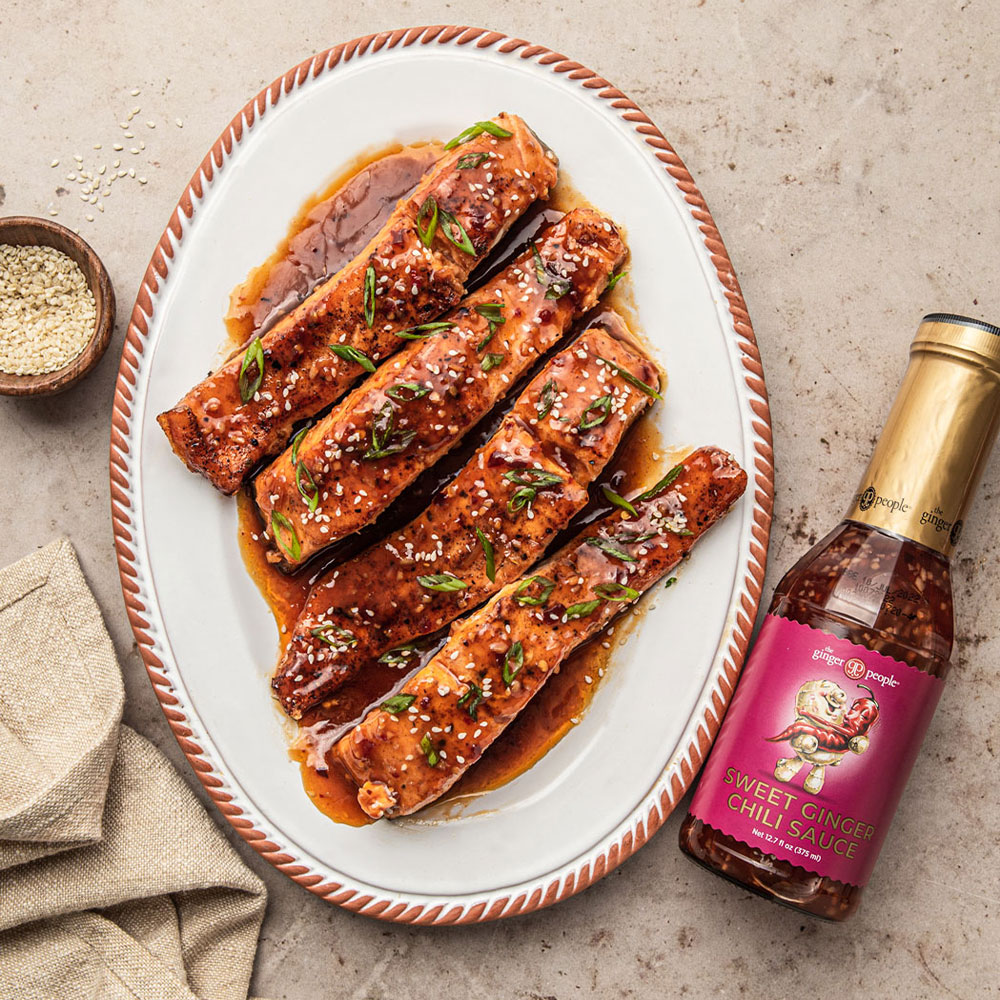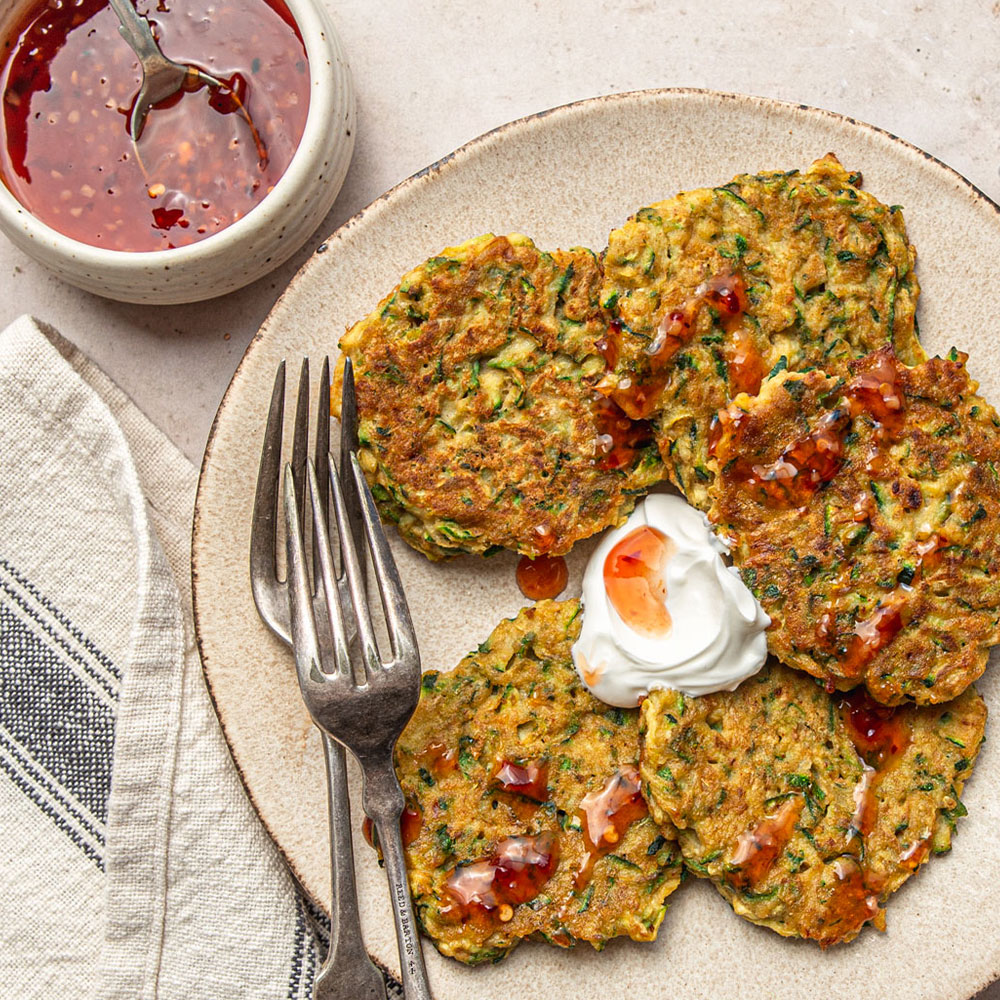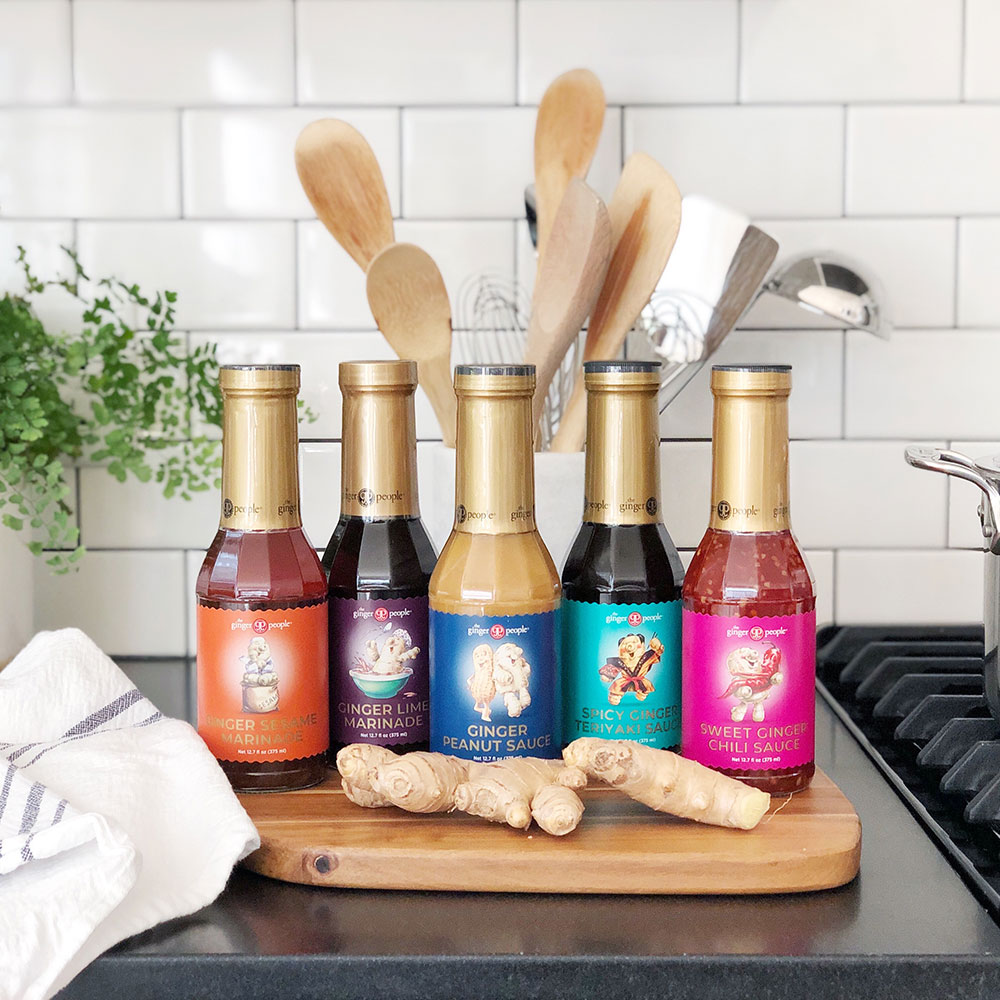 90127_SweetGingerChili_1_1000px
90127_SweetGingerChili_2_1000px
90127_SweetGingerChili_3_1000px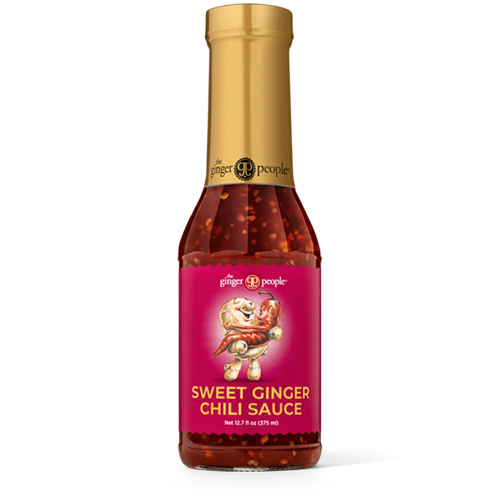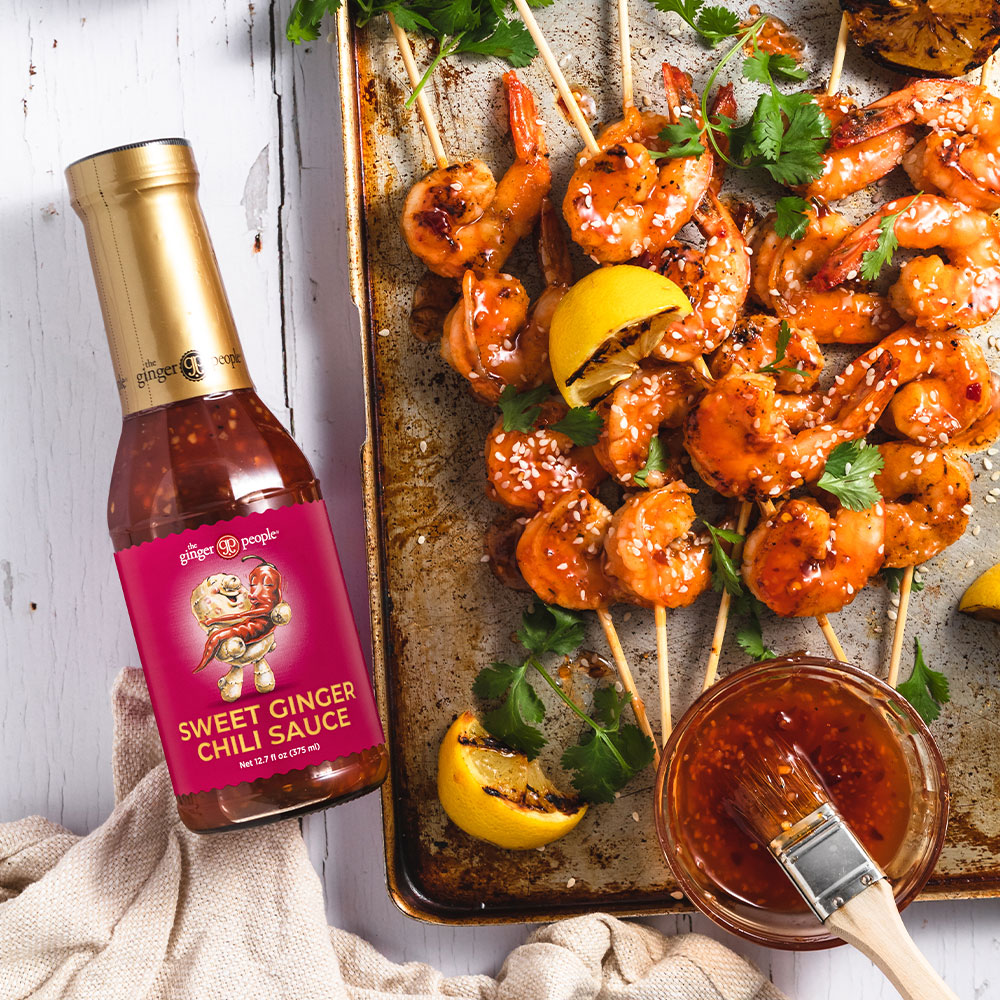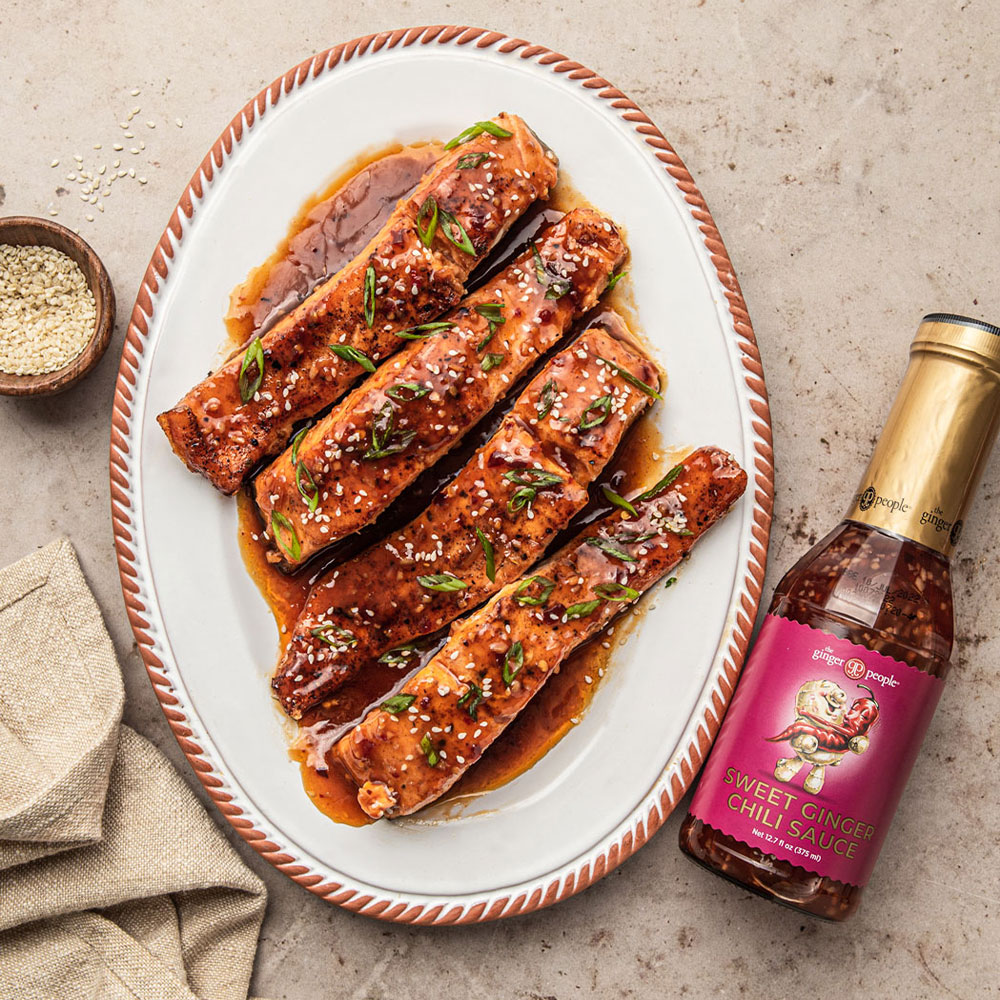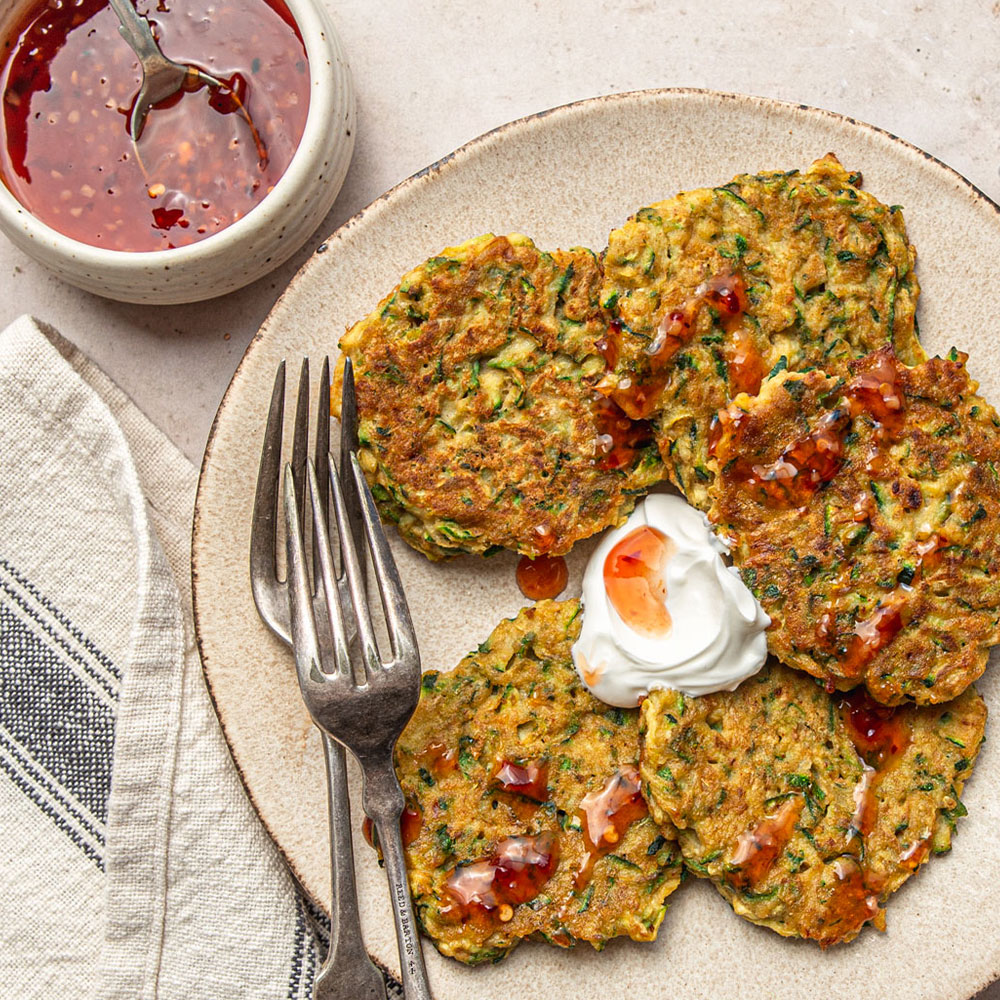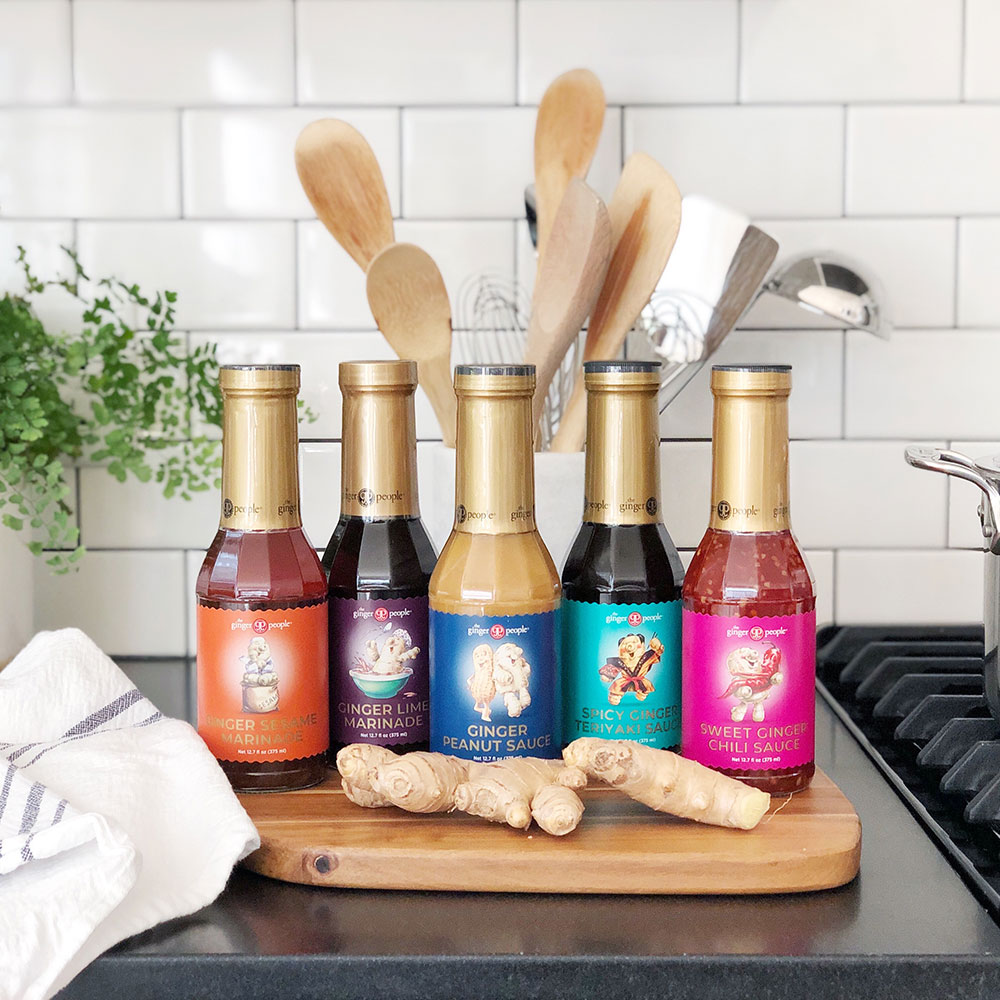 Inspired by the spice markets of the Far East, our Sweet Ginger Chili sauce combines the flavors of sweet red peppers with the heat of ginger and chilies. A versatile and beautiful blend of sweet and heat.
 
Use as a dipping sauce with spring rolls, pot stickers, crab and salmon cakes, roasted potatoes
Glaze chicken, pork, tofu
Non-GMO | Gluten Free | Vegan
No artificial ingredients
PRODUCT DETAILS
INGREDIENTS: Cane Sugar, Water, Distilled Vinegar, Roasted Red Bell Pepper Puree (Red Pepper, Water, Salt, Citric Acid), Modified Corn Starch, Ginger, Candied Ginger (Ginger, Sugar), Dried Garlic, Shredded Ginger (Ginger, Sugar, Rice Vinegar, Water, Salt, Citric Acid), Chili Pepper, Paprika Extractive.
Allergens: None
Made in USA
12.7 fl oz
Refrigerate after opening. Once opened, for freshest flavor, use within 2 months
Read more about the health benefits of ginger
NUTRITIONAL INFO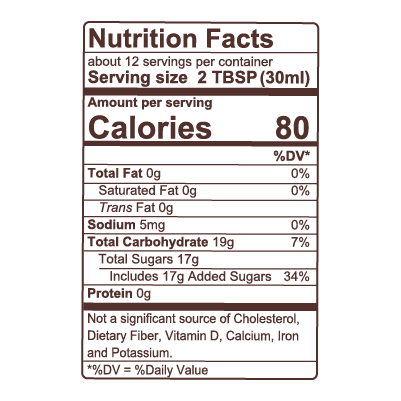 REVIEWS
Amazing taste. Because of our low salt diet we are always looking for low salt/no salt option. This is a great product.
Amazing! Tasted just how I expected. Like the Polynesian sauce from chipotle just an extra kick of spice!
So delicious and flavorful ! I would highly recommend !
Delicious and perfectly balanced between spicy and sweet. It is great on a turkey burger and everything else. It turns the average into something special. everyone in my family loves it…even the picky ones.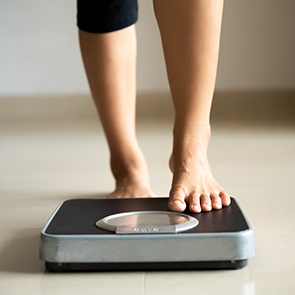 HEALTH NEWS
Does Ginger Help You Lose Weight?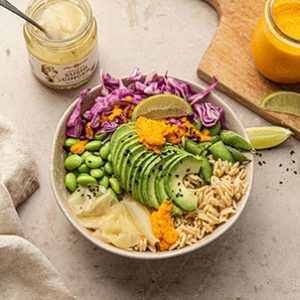 FEATURED RECIPE
Chickpea Rice Bowl with Carrot-Ginger Dressing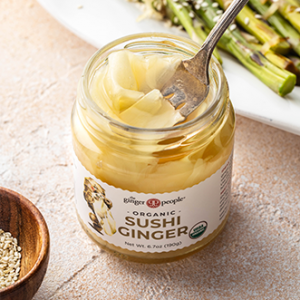 PRODUCT HIGHLIGHT
Organic Pickled Sushi Ginger