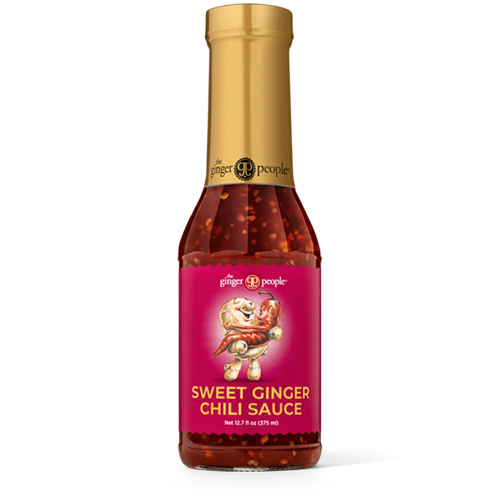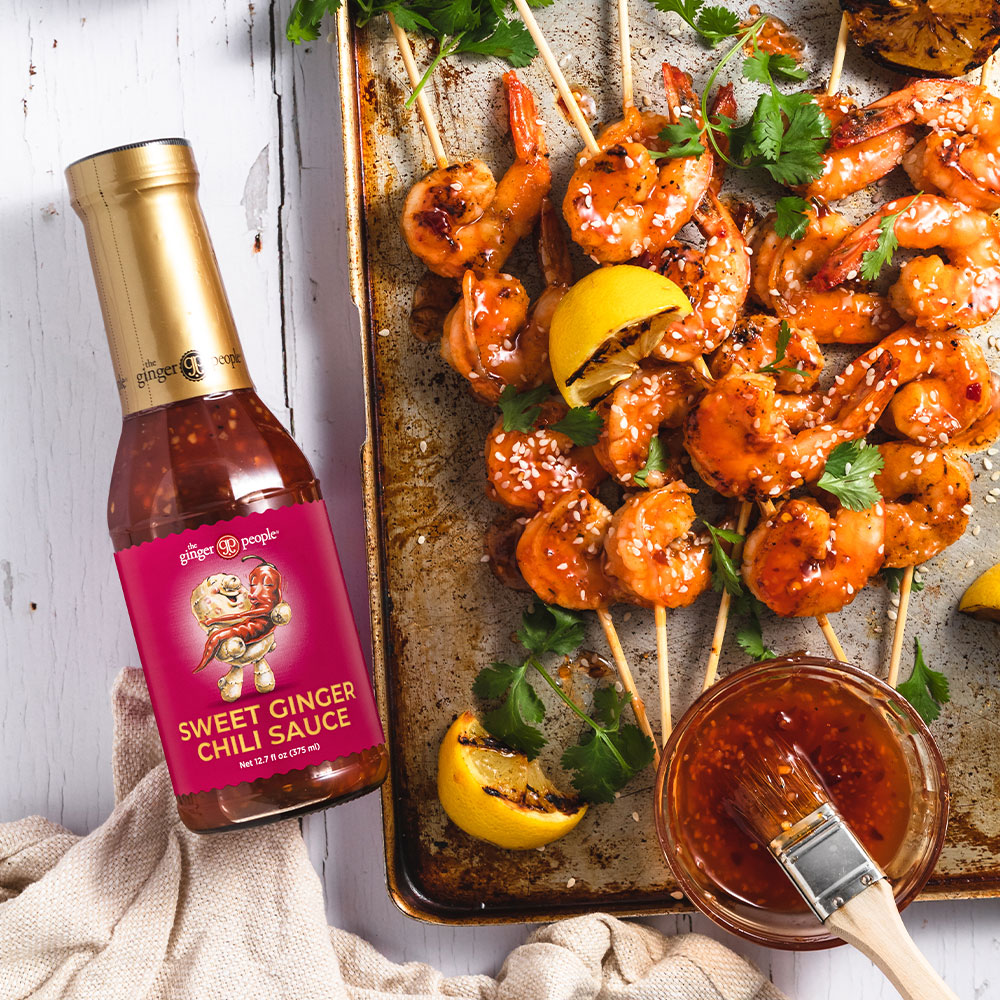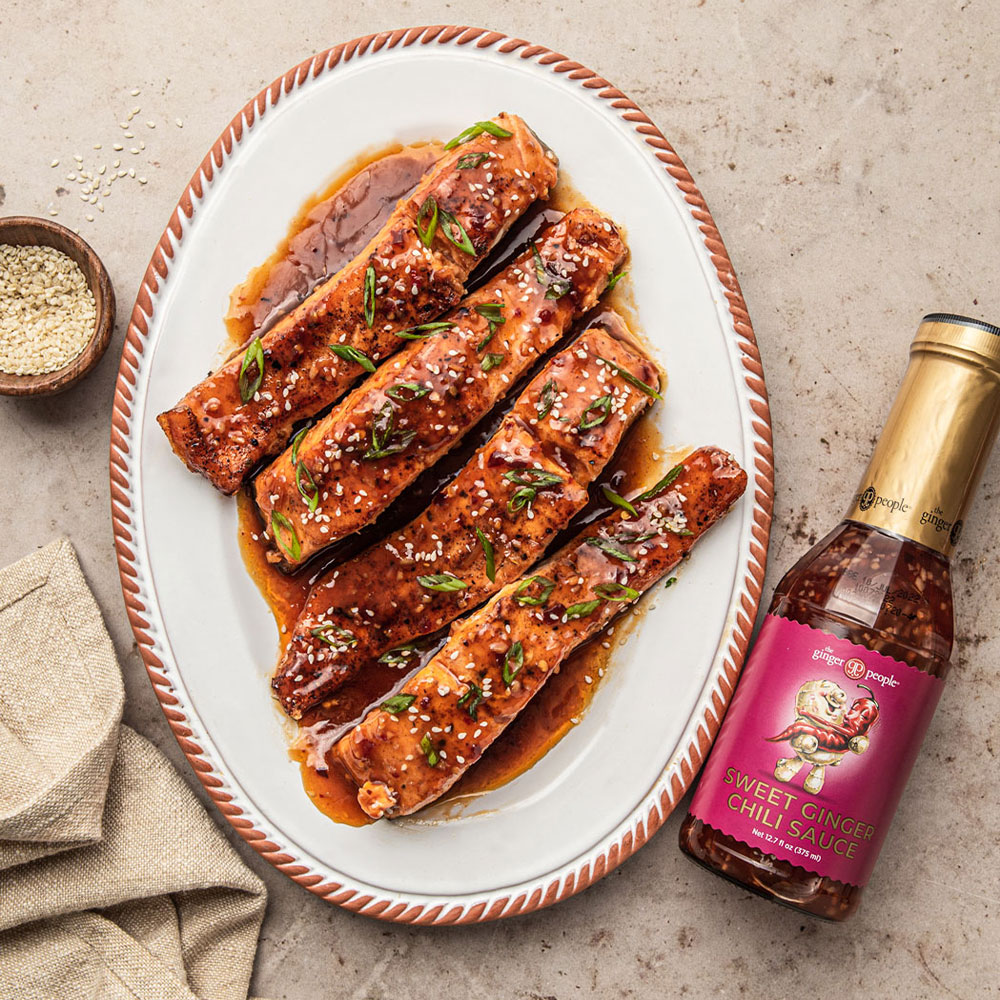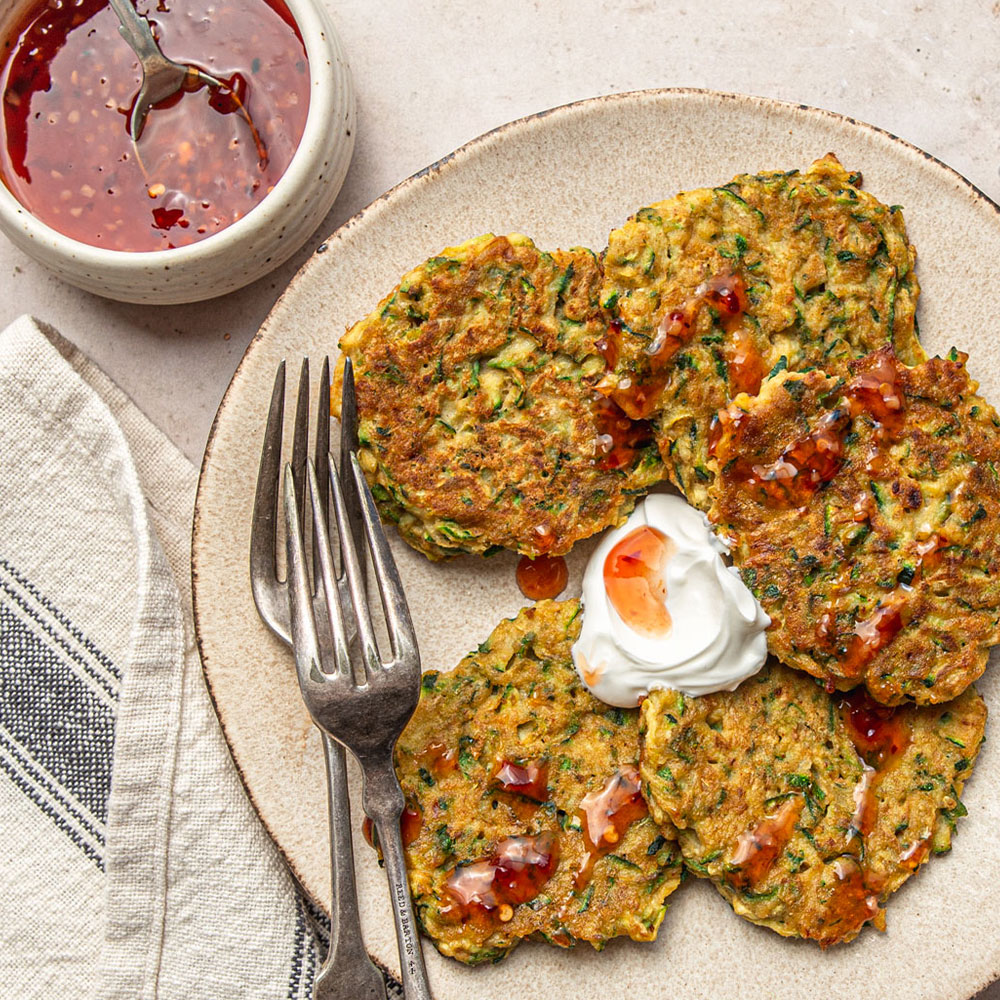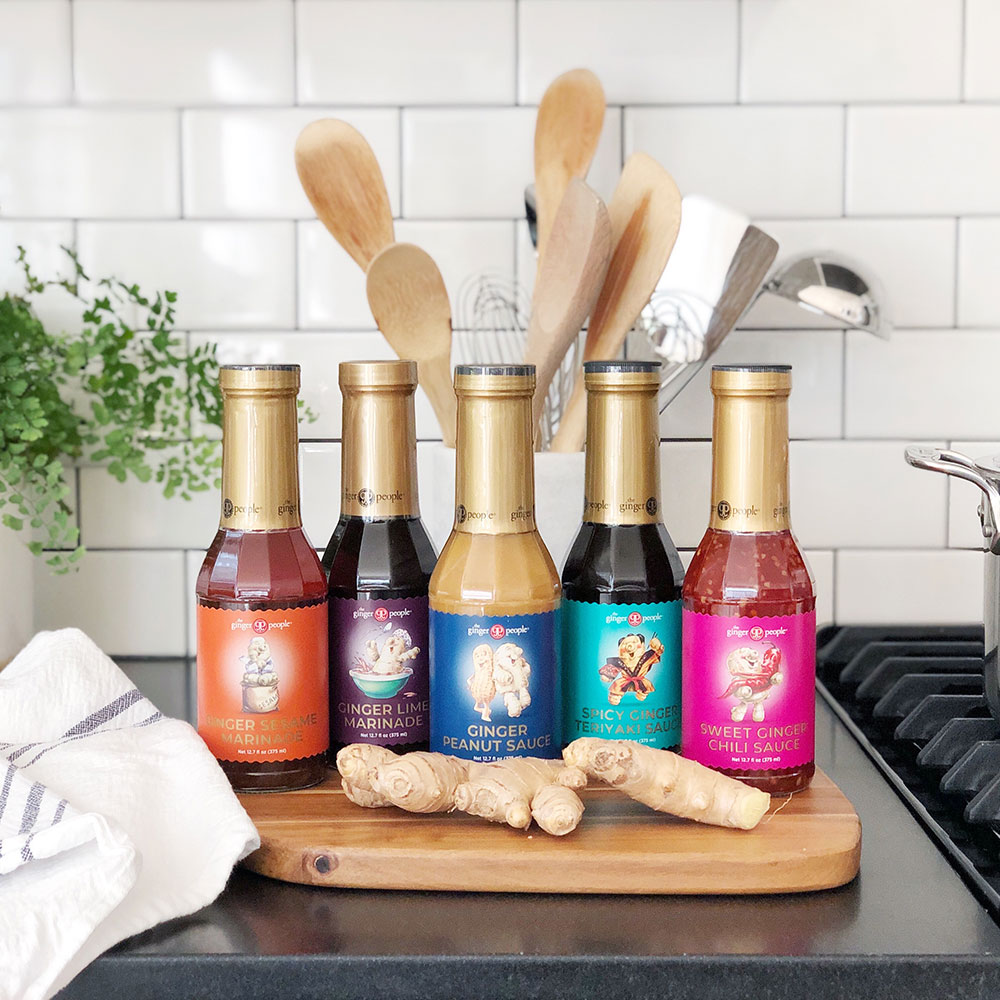 90127_SweetGingerChili_1_1000px
90127_SweetGingerChili_2_1000px
90127_SweetGingerChili_3_1000px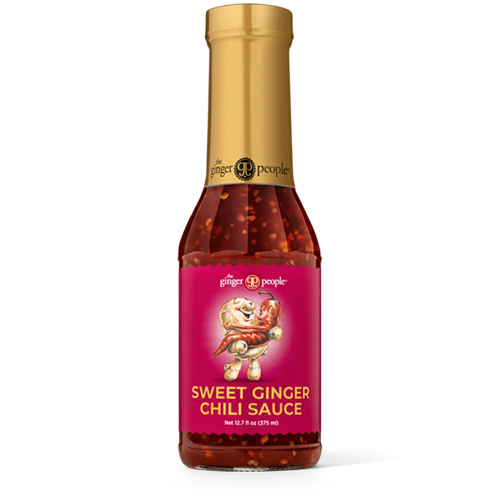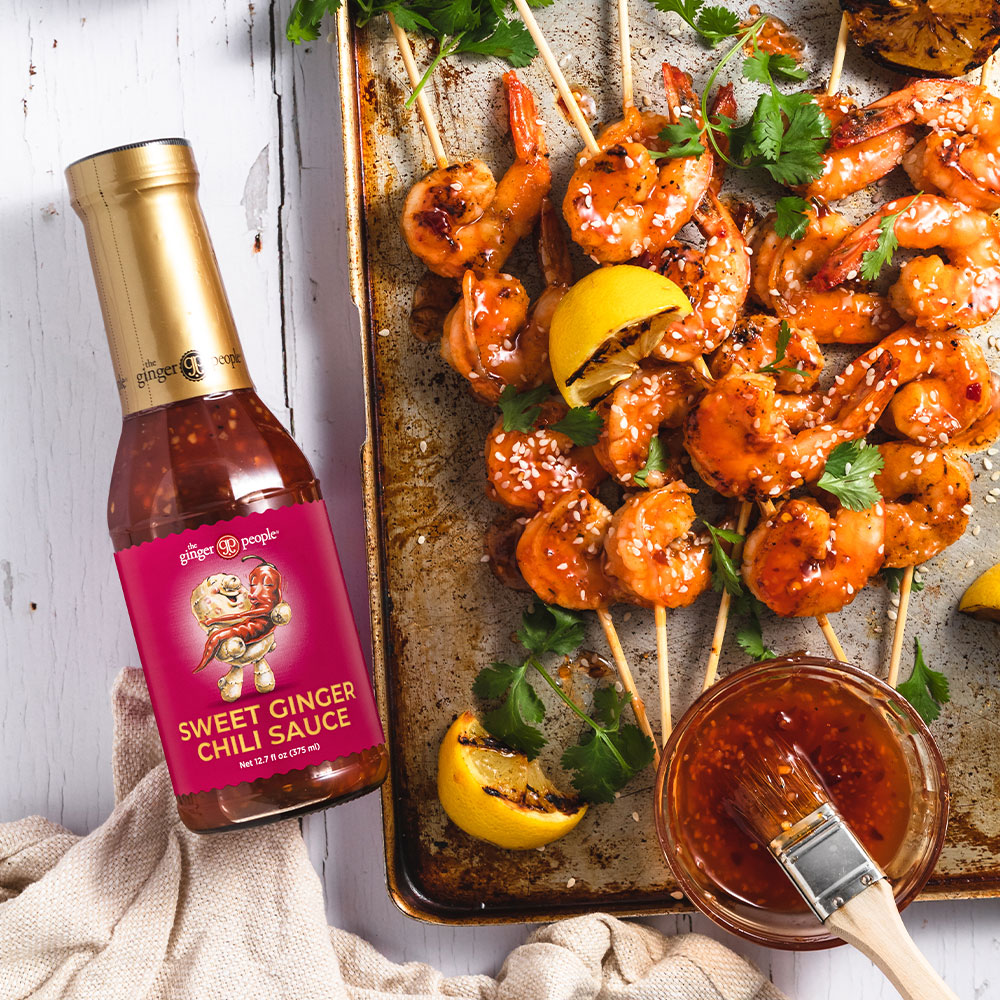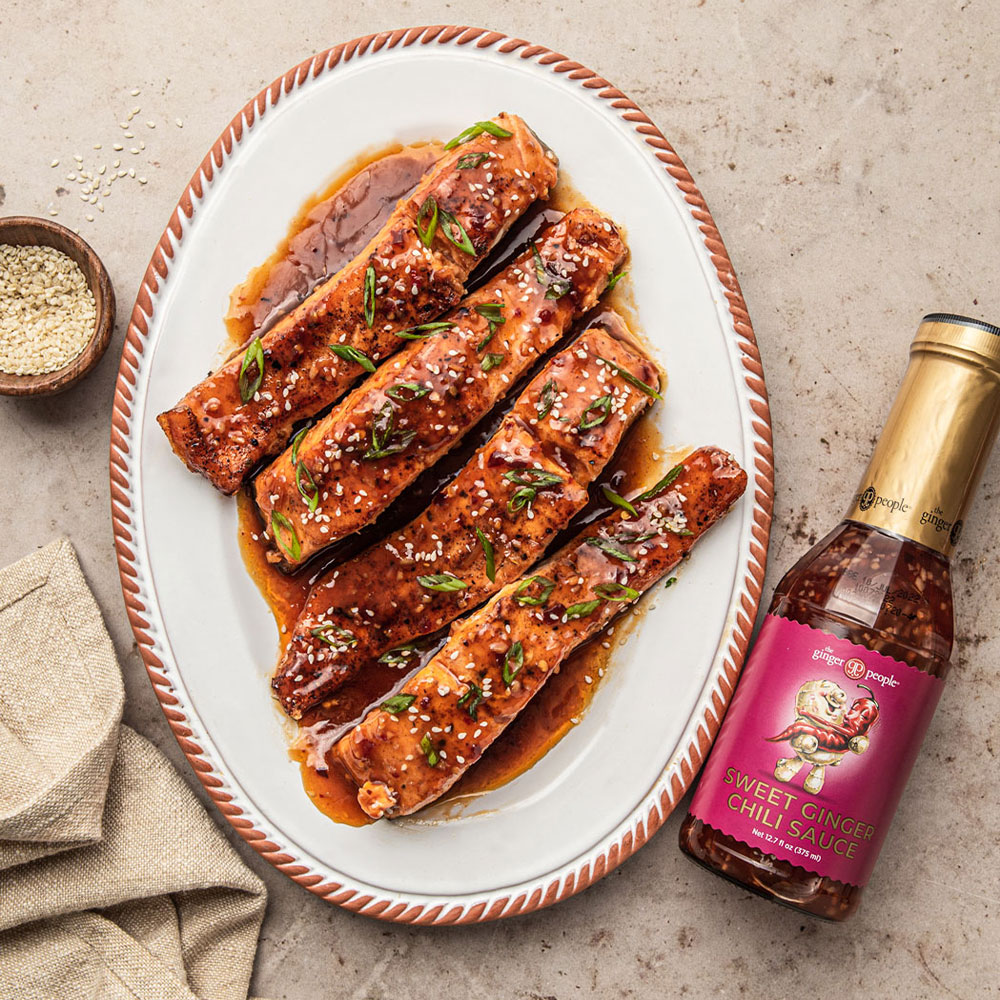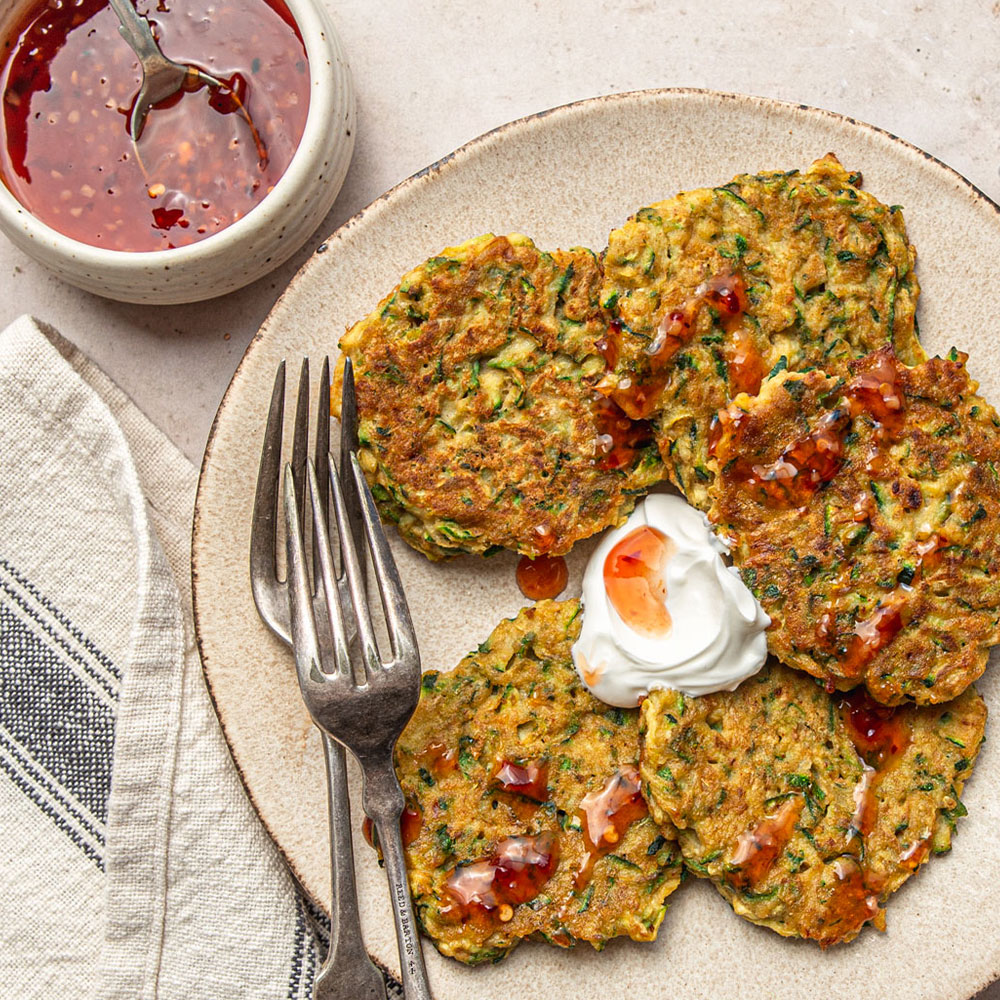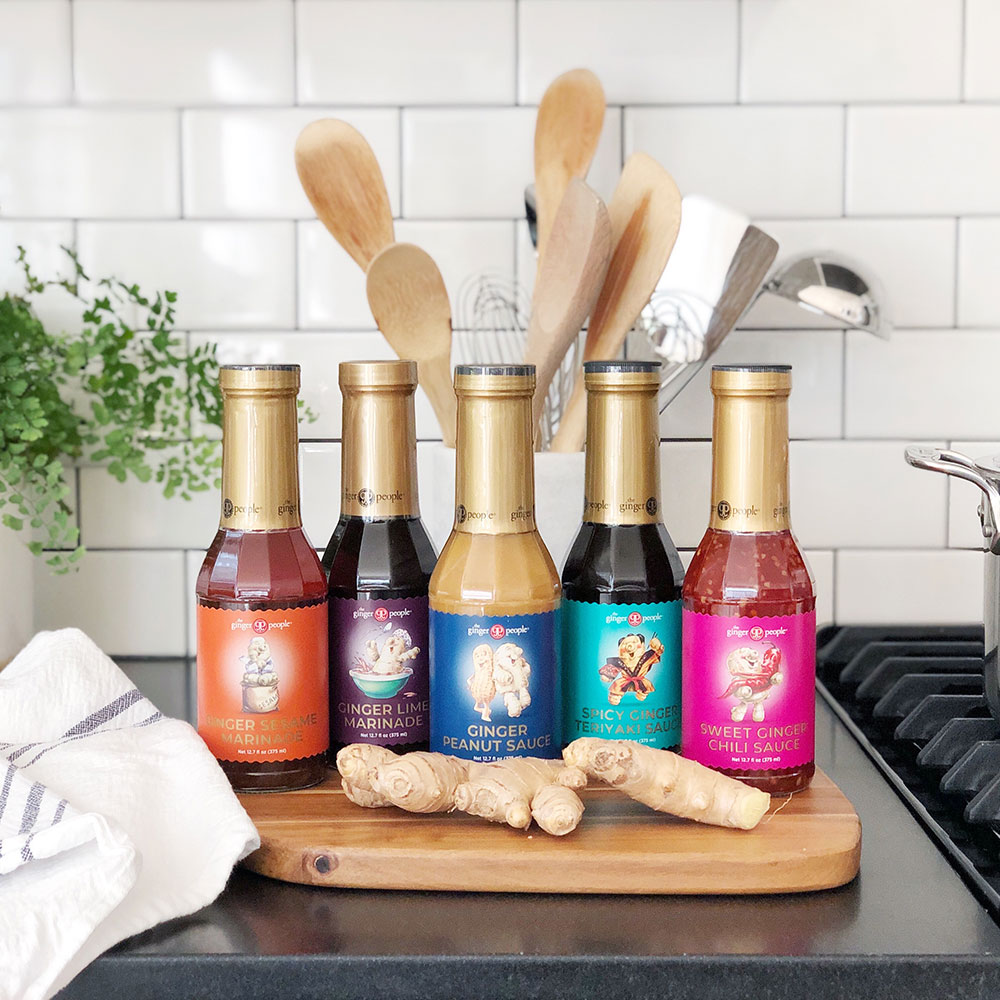 Inspired by the spice markets of the Far East, our Sweet Ginger Chili sauce combines the flavors of sweet red peppers with the heat of ginger and chilies. A versatile and beautiful blend of sweet and heat.
 
Use as a dipping sauce with spring rolls, pot stickers, crab and salmon cakes, roasted potatoes
Glaze chicken, pork, tofu
Non-GMO | Gluten Free | Vegan
No artificial ingredients
PRODUCT DETAILS
INGREDIENTS: Cane Sugar, Water, Distilled Vinegar, Roasted Red Bell Pepper Puree (Red Pepper, Water, Salt, Citric Acid), Modified Corn Starch, Ginger, Candied Ginger (Ginger, Sugar), Dried Garlic, Shredded Ginger (Ginger, Sugar, Rice Vinegar, Water, Salt, Citric Acid), Chili Pepper, Paprika Extractive.
Allergens: None
Made in USA
12.7 fl oz
Refrigerate after opening. Once opened, for freshest flavor, use within 2 months
NUTRITIONAL INFO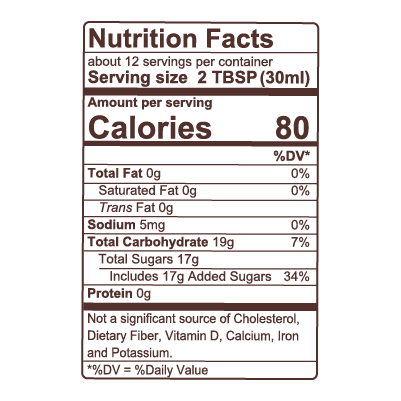 REVIEWS
I found my first bottle of Ginger people sweet ginger chili sauce quite by accident at a Home Goods store in their hodge podge of sauces, spices etc. It just looked good and the ingredients sounded tasty. I bought two bottles. I kept one and gave one away. As soon as I tried mine I wished I had kept the second bottle. Each time I go online to order more I hold my breath afraid it will no longer be available. I use it with so many dishes, I especially like to use it with shrimp and with Chinese food in place of duck sauce.
I highly recommend this sauce. It couldn't be better.
Delicious! I'm hooked on this sauce, it has smooth rich flavors and adds depth to any dish. I love double deep frying chicken pieces in GF flour then topping them with this amazing sauce. Serve with veggies and rice and it's better than take out! YUM!
I fell in love with your sweet ginger chili that I purchased a case online. I use it in any dish I feel the need to have a kick of spice. My latest dish that I make at least three times a week is so easy. I cut up carrots and stir fry them in a pan until semi soft. I put just a little sweet ginger chili in the pan at the end and stir. This is a great way to make a vegetable with any meal that is healthy and tasty. Not too many people like plain cooked carrots but I have not met one that will not eat these having your sweet ginger chili sauce on them.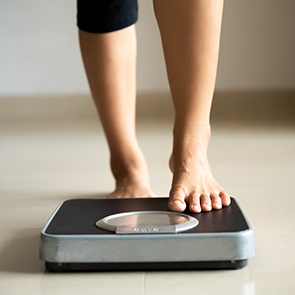 HEALTH NEWS
Does Ginger Help You Lose Weight?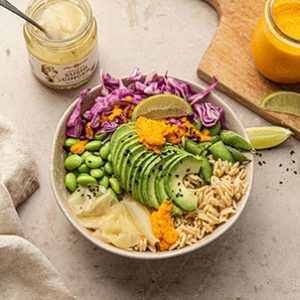 FEATURED RECIPE
Chickpea Rice Bowl with Carrot-Ginger Dressing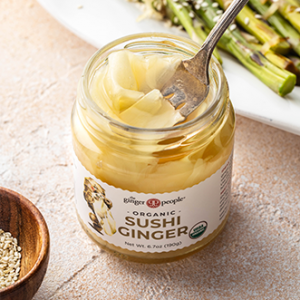 PRODUCT HIGHLIGHT
Organic Pickled Sushi Ginger