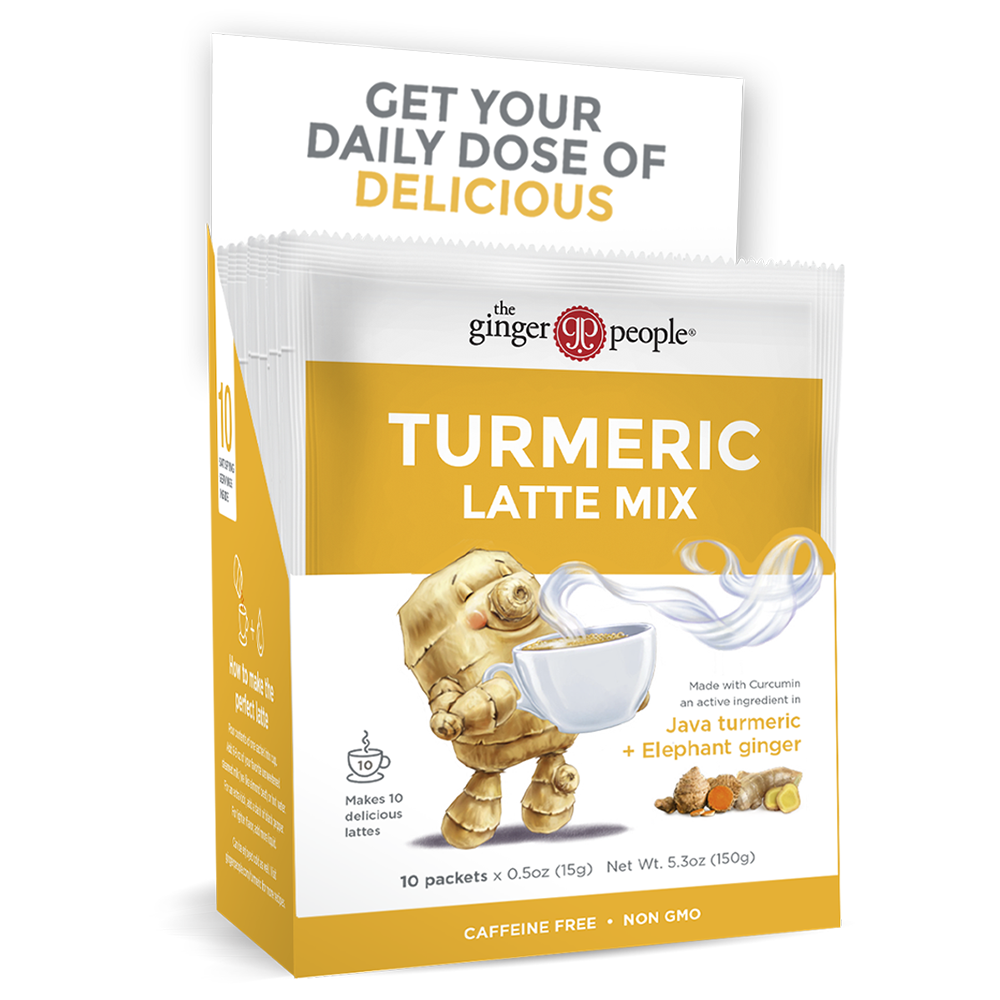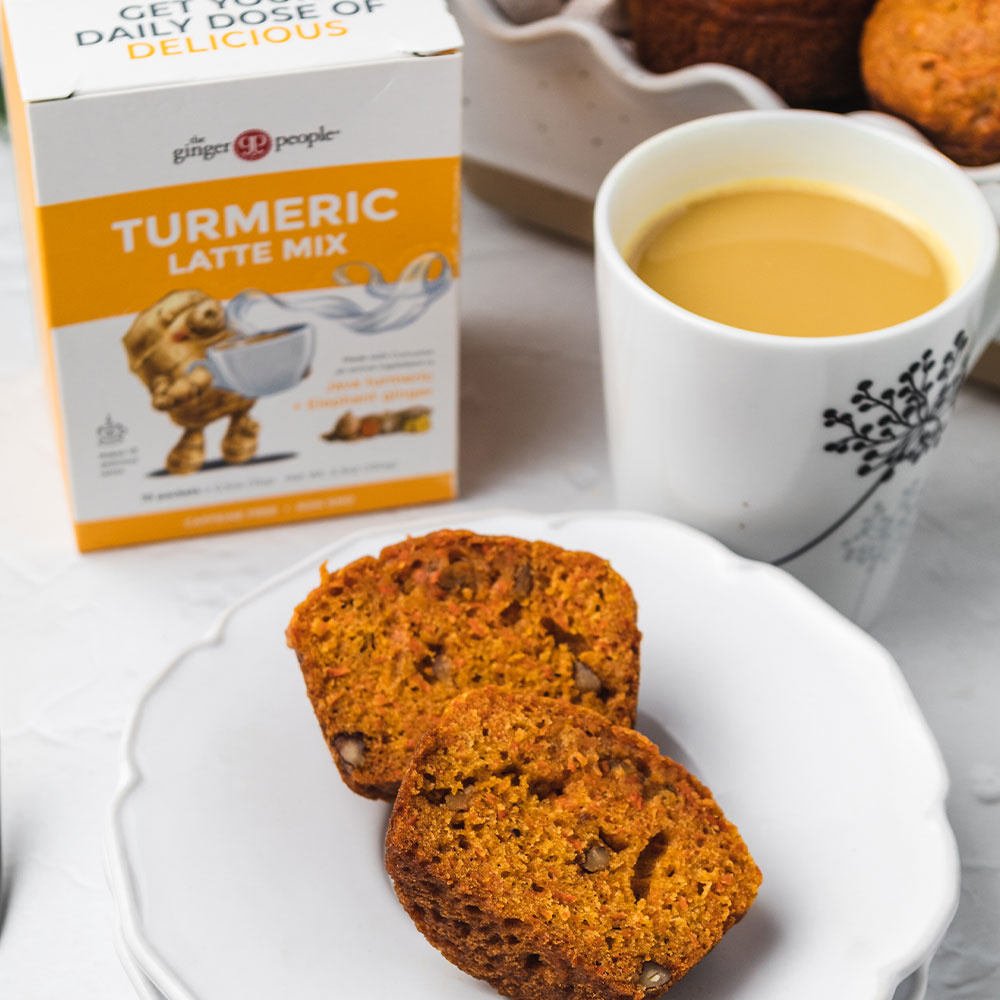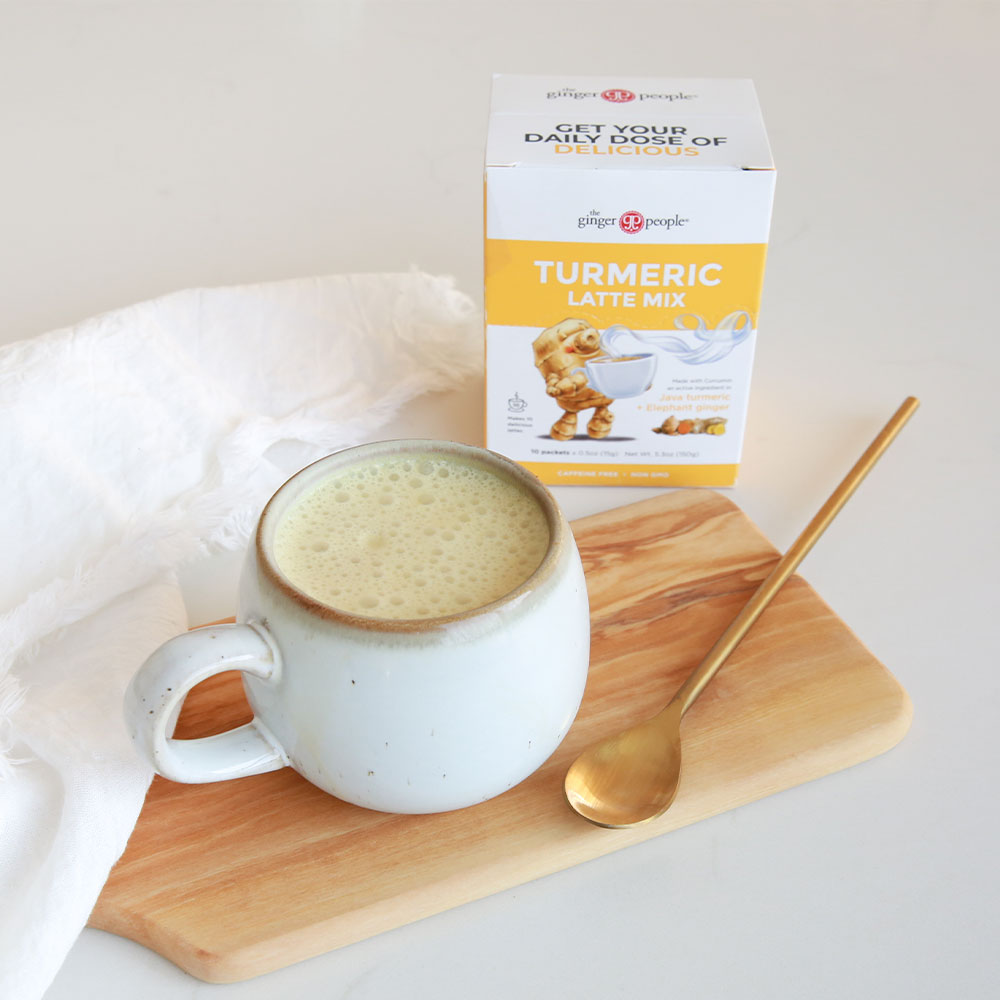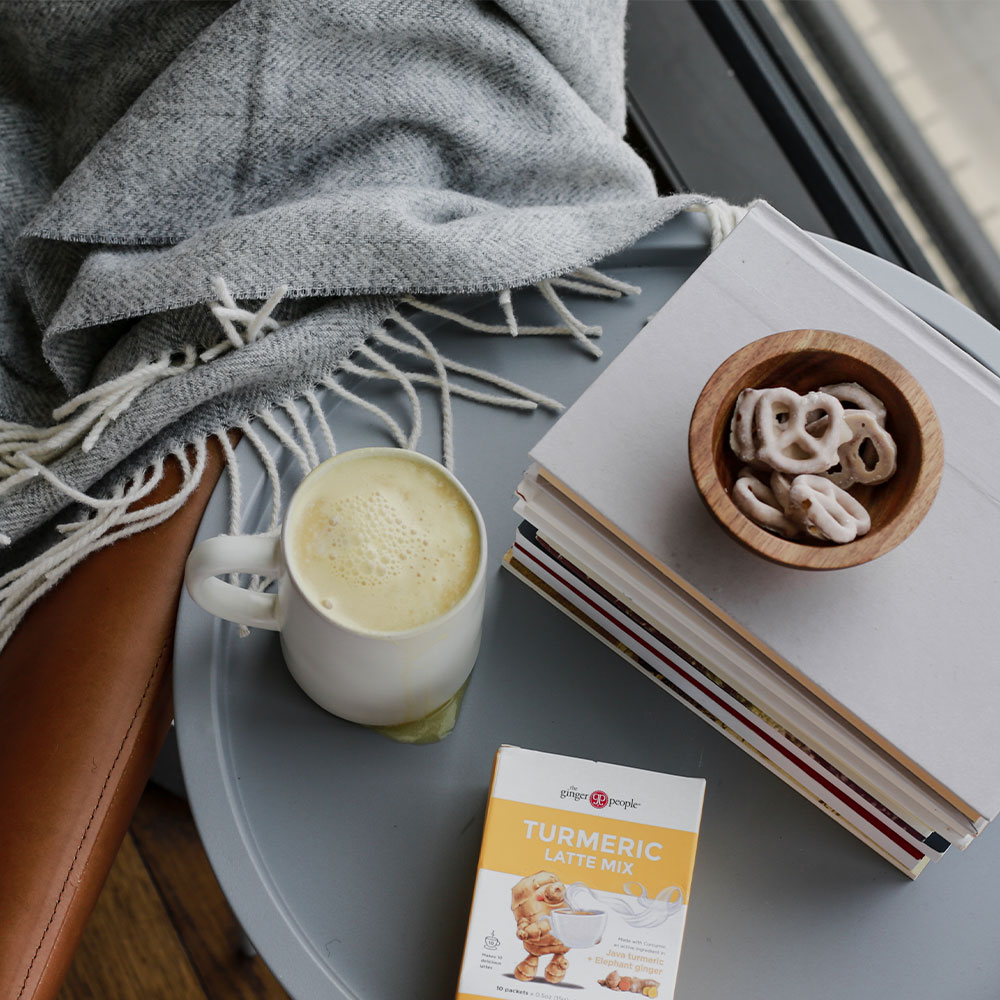 TurmericLatteMix_sideangle
Turmeric_Sachet_FRONT+BACK_angled-sq-web
90941_TurmericLatteMix_5_1000px
90941_TurmericLatteMix_6_1000px
90941_TurmericLatteMix_3_1000px
90941_TurmericLatteMix_4_1000px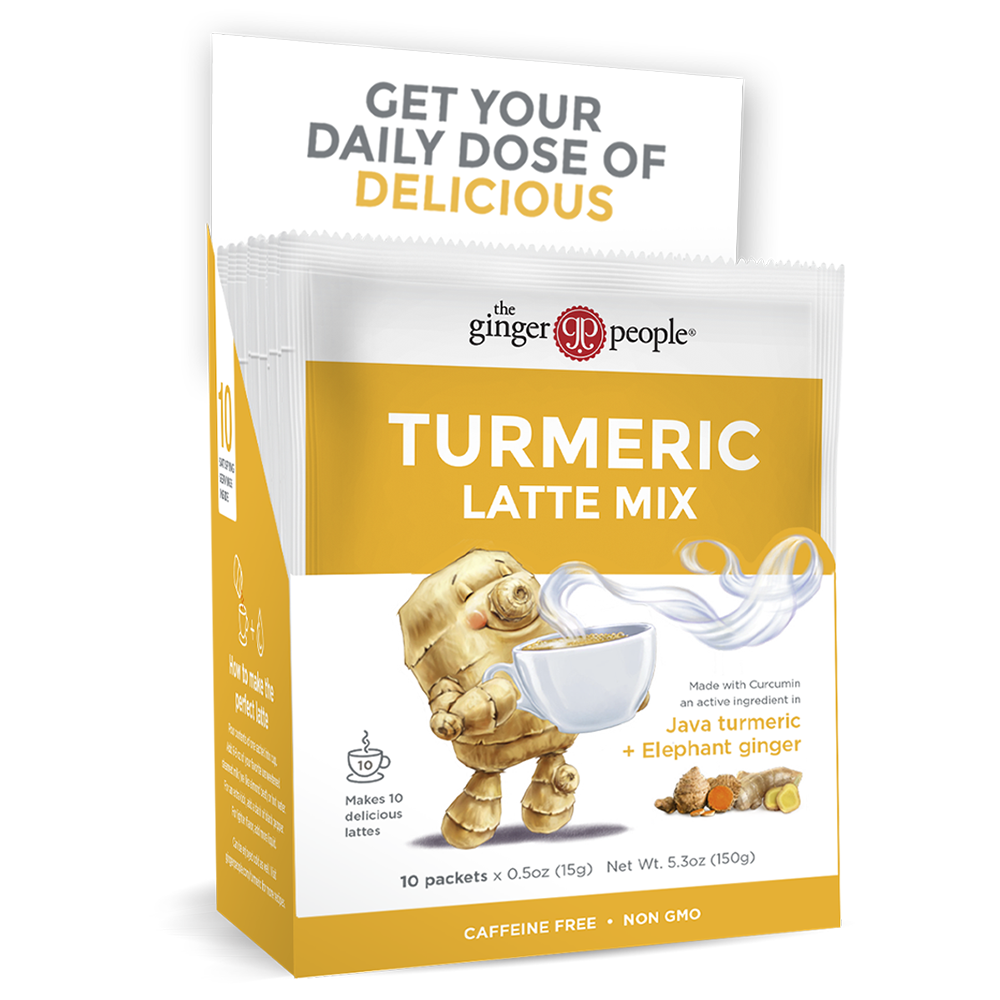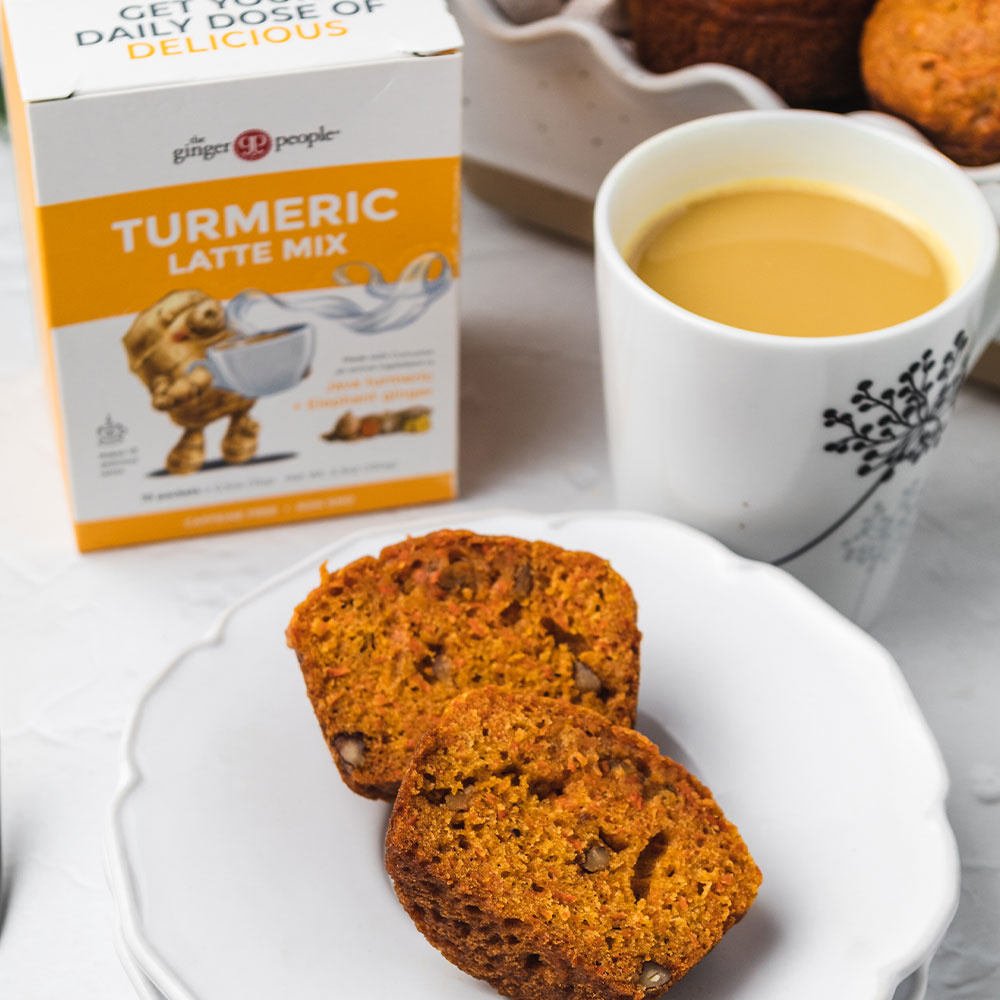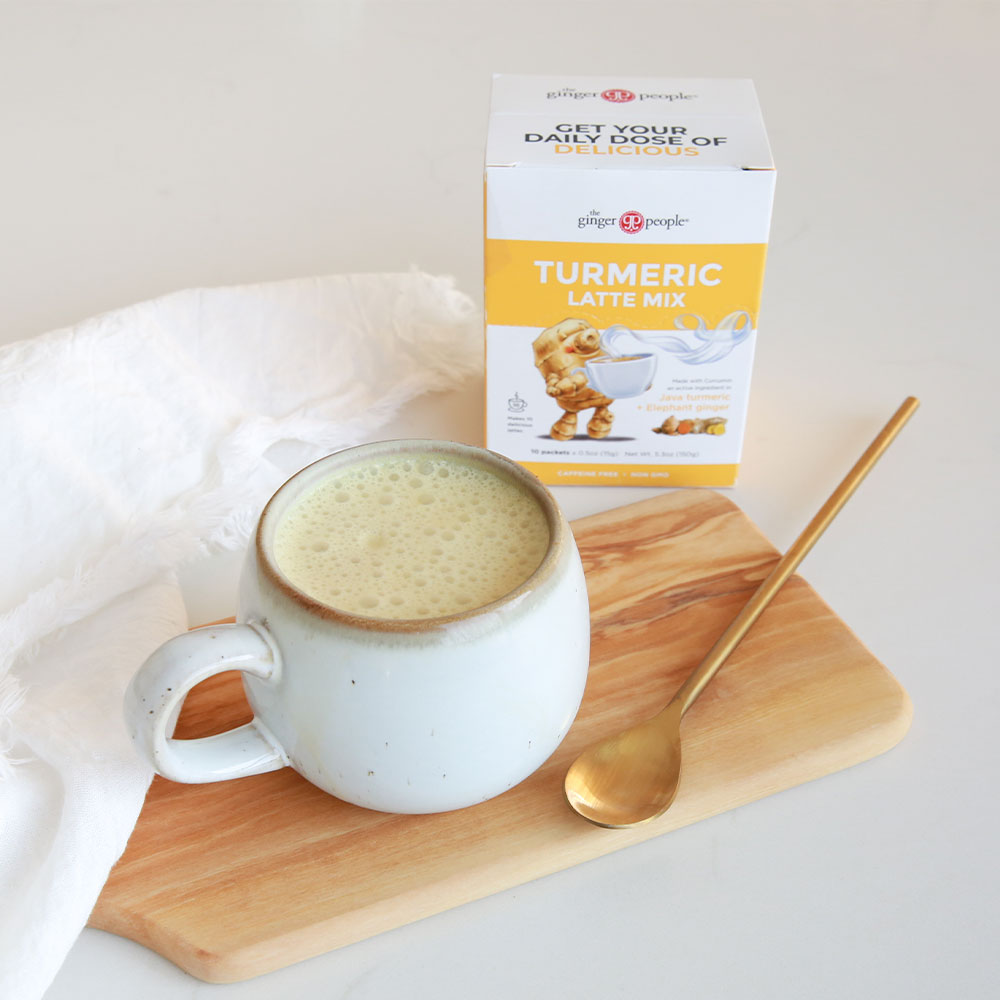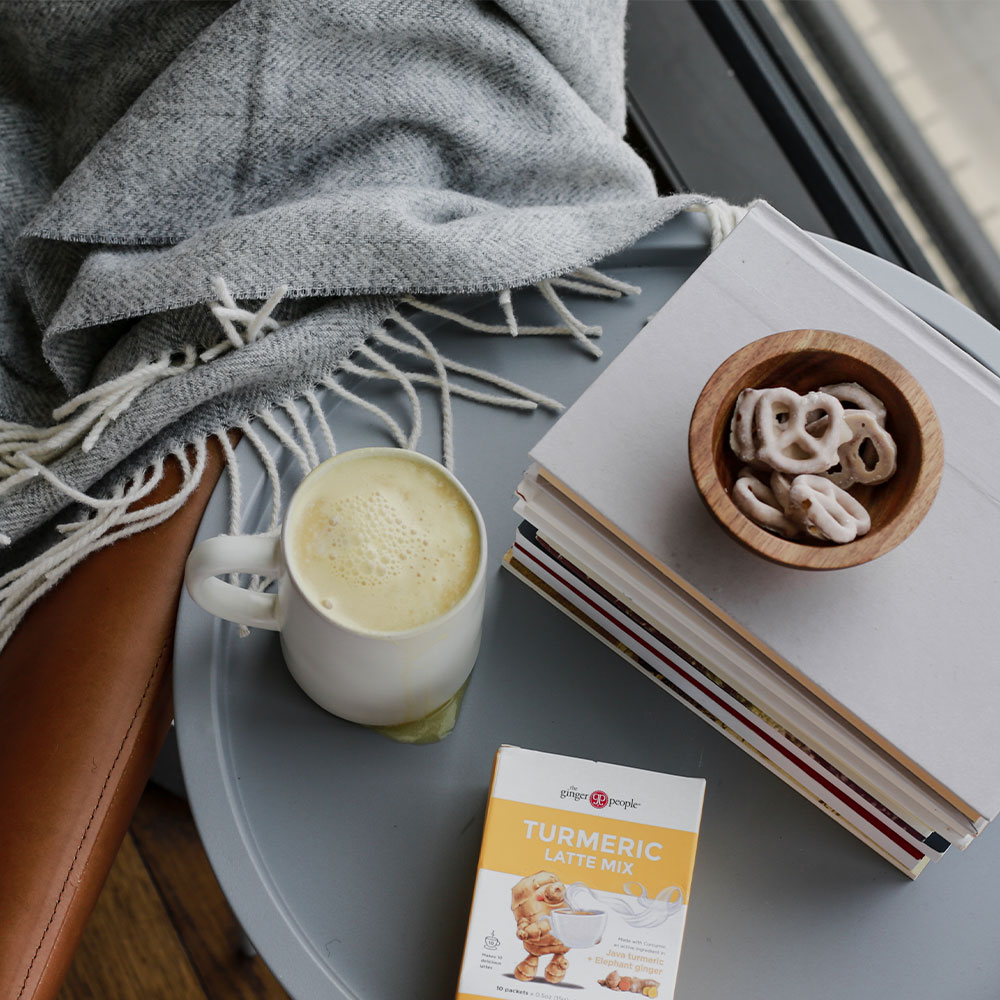 Inspired by a traditional Indonesian remedy used in Jamu medicine, this nourishing warm drink is often synonymous with Golden Milk. Convenient and uncomplicated – enjoy daily.
 
Caffeine free
Easy to whip up, endlessly creative and super tasty
Makes 10 delicious lattes
Try with any animal or plant-based milk
756mg turmeric, 2.8mg Curcumin and 1000mg Elephant ginger per serving
For an extra boost of bioavailability, add black pepper
Wellness uses for turmeric include inflammation, immune function, liver detox
Sweetened with low GI Arenga palm sugar – rich in minerals and considered one of the world's healthiest sweeteners
Use to craft imaginative cocktails, experiment with it in baking
Non-GMO | Gluten Free | Vegan
No artificial ingredients
Buy online or find it near the teas and chai in the grocery aisle
Liver Detox, Almond Turmeric Latte, Elevated Curcumin Coffee… Recipes
PRODUCT DETAILS
INGREDIENTS: Arenga palm sugar*, Elephant ginger extract, Java turmeric extract. *Dark flecks are a natural plant fiber found in palm sugar.
Allergens: None
Made in Indonesia
10 sachets (5.3 Ounce)
Store in a cool, dry place
NUTRITIONAL INFO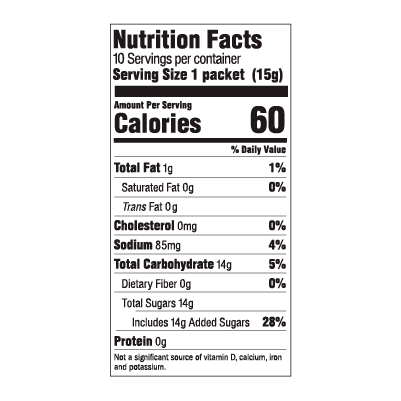 REVIEWS
The ginger is definitely intense, but the drink is delicious in every way.
I love the way when I sip it, the flavor is mellow on the front of my tongue and then zing! ginger flavor as I swallow.
I bought this at a Marshall's, wanting to try it since I like ginger. It's now my go-to beverage when I want a warm drink. I simply mix with hot water. I've also tried with vanilla unsweetened almond milk which is great too.
Also a nice lo calorie substitute when I'm craving a sweet.
Had to buy two more boxes!
I rarely comment on the interwebs. 😉 But this is so so good that I feel compelled to share just how delicious this is. I've also replaced my coffee lattes with this. Love the taste, warmth, refreshing and healthy feelings I get from this drink.
I was pleasantly surprised ! This is now my go-to warm-up drink in the evening (in snowy, cold Montana) There's zing and flavor and richness and it's like a fuzzy blanket for your soul! (and good for you too!)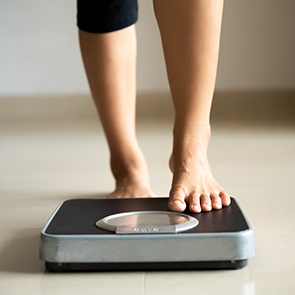 HEALTH NEWS
Does Ginger Help You Lose Weight?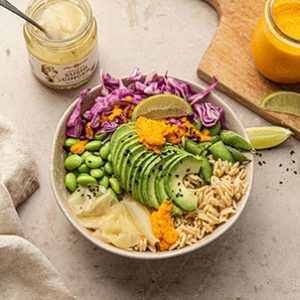 FEATURED RECIPE
Chickpea Rice Bowl with Carrot-Ginger Dressing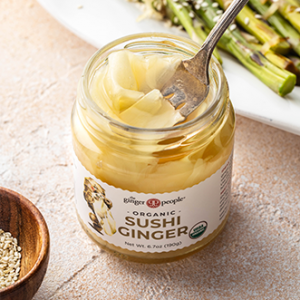 PRODUCT HIGHLIGHT
Organic Pickled Sushi Ginger