PREP: 10 MIN  |  COOK: 20 MIN  |  SERVES: 4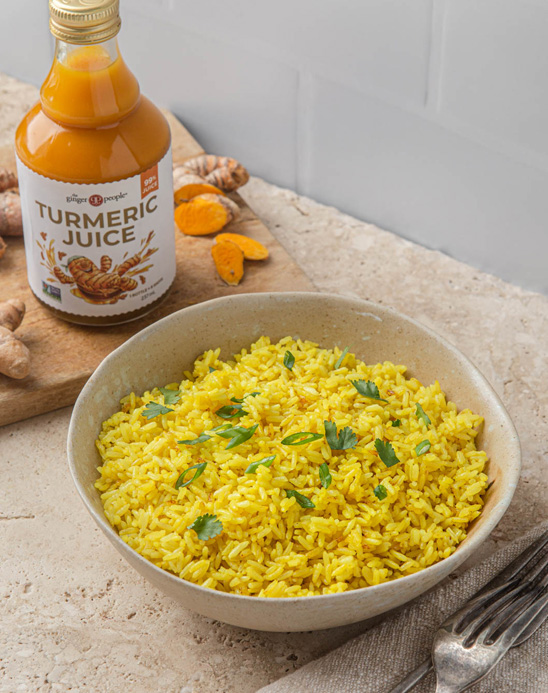 recipe note
For a version without coconut milk, combine 1 cup rice, 2/3 cup water, 1/3 cup Turmeric Juice, 1 tablespoon oil (such as avocado or extra virgin olive oil) and 1/2 teaspoon salt. Cook in a rice cooker or stovetop until done. Turn off the heat and let it stand covered for 5-10 minutes. Fluff with a fork and serve.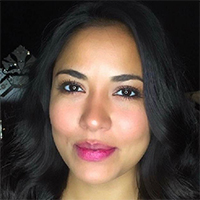 Recipe by Marla Noriega

Trained at the famous Gato Dumas school in Colombia, Marla Noriega is a kitchen lover at heart and professional chef by trade. Marla believes to eat well is to live well. A healthy body pairs with a healthy mind. She likes working with quick and easy recipes. Cooking is a form of meditation for Marla. Immerse yourself in your cooking to taste something truly wonderful.
Switch out your plain, boring white rice with this colorful alternative. Easy to throw together, this delicious rice is gorgeous with Asian-inspired dishes and in poke bowls.
ingredients
1 tablespoons of olive oil
1 cup of rice, rinsed first under cold water (any kind)
1 cup of water
1/2 cup of coconut milk
1/2 cup of The Ginger People® Turmeric Juice
1/2 tablespoon of salt
1 garlic clove, leave whole
1/2 of a white onion – do not chop
Cilantro (garnish optional)
Chives (garnish optional)
directions
To a medium saucepan or rice cooker, add oil, rice, water, coconut milk, Turmeric Juice and mix. Add salt to taste. Place garlic and onion to rest on top of the rice. Put the lid on and cook for 20 minutes.
Remove garlic and onion, garnish and serve.
Great idea. Never thought about adding turmeric to my rice before.
A brilliant, beautiful and easy way to get turmeric into your diet.