PREP: 5 MIN  |  SERVES: 2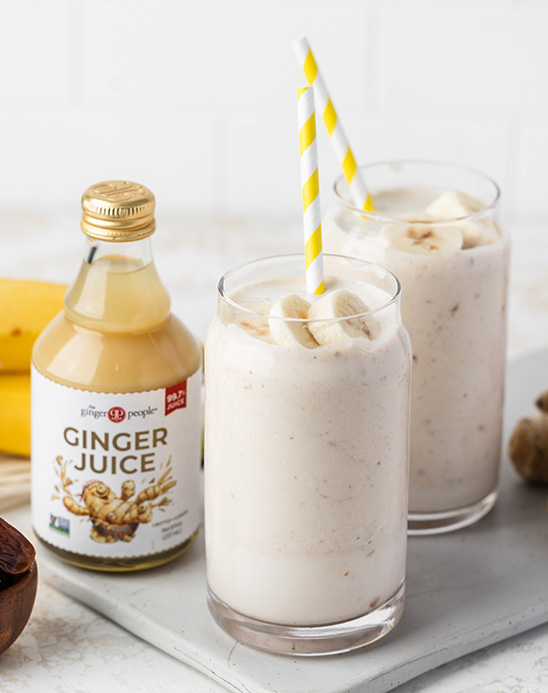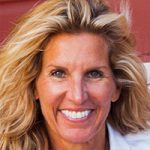 Recipe by House Chef, Abbie Leeson
Learning through travel, Abbie has eaten her way through nearly 60 countries. Australia, Finland, Morocco, Japan and France - a few of her culinary favorites. She's passionate about taking ginger into unexpected places, while still revisiting the classics like her beloved Ultimate Chewy Ginger Snaps. Favorite culinary book: Salt, Fat, Acid, Heat. Favorite moment with a fellow chef: Dinner with Julia Child, 1992. Actually, she was at the next table. We told the waiter, "We'll have what she's having."
recipe note
This drink is especially delightful when foamed with a milk frother or topped with frothed vanilla creamer. If you don't have a frother, consider adding one to your arsenal. They are compact, easy to use and instantly level up coffees, teas, cocktails and more. 
A healthy, potassium-boosting breakfast that'll tide you over to lunch, this Ginger Cardamom Smoothie feels indulgent. Velvety bananas combine naturally with the sweetness of dates and punch of ginger.
ingredients
1 large frozen banana (Using a fresh banana? Add a few ice cubes!)

8 oz plain Greek style yogurt

2 pitted dates

1-2 tablespoons The Ginger People® Ginger Juice

¼ cup milk of choice

¼ teaspoon ground cardamom

1 pinch salt
directions
Combine all ingredients in a blender. 

Puree on high until completely smooth, about 45 seconds. 

 

Pour into chilled glasses and serve.

 
There are no reviews yet. Be the first one to write one.