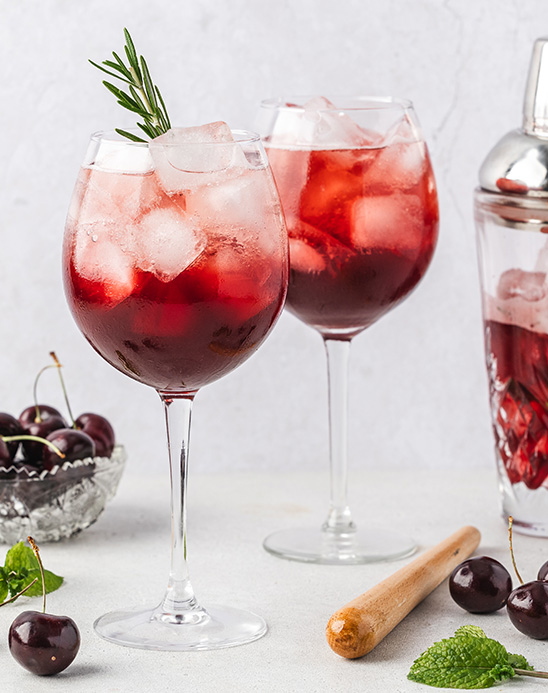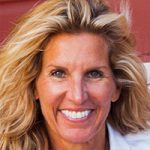 Recipe by House Chef, Abbie Leeson
Learning through travel, Abbie has eaten her way through nearly 60 countries. Australia, Finland, Morocco, Japan and France - a few of her culinary favorites. She's passionate about taking ginger into unexpected places, while still revisiting the classics like her beloved Ultimate Chewy Ginger Snaps. Favorite culinary book: Salt, Fat, Acid, Heat. Favorite moment with a fellow chef: Dinner with Julia Child, 1992. Actually, she was at the next table. We told the waiter, "We'll have what she's having."
Ginger Cherry Midnight Spritz Mocktail
Tart cherry juice is having its moment and rightfully so—it's not only a great source of antioxidants, it also contains melatonin, known as 'the sleep hormone'. Paired with warming ginger and earthy rosemary, our Ginger Cherry Midnight Spritz Mocktail is perfect for unwinding at the end of a long day. 
ingredients
1 tablespoon maple syrup

2 tablespoons lemon juice

2 

tablespoons 

lime juice

1 cup tart cherry juice

2 sprigs rosemary, divided

1- 1½ teaspoons The Ginger People® Minced Ginger or Ginger Juice

Handful mint leaves

Cinnamon

Sparkling water
directions
In a cocktail shaker, muddle maple syrup, 

mint leaves, 

Minced Ginger or Ginger Juice, the leaves from 1 sprig of rosemary and a pinch of cinnamon.

Add lemon, lime and tart cherry juice.

Shake the mixture vigorously to blend all the flavors.

Strain and pour mixture into cocktail glasses filled with ice.

Top off each glass with sparkling water and a sprig of rosemary.
There are no reviews yet. Be the first one to write one.