PREP: 5 MIN  |  COOK: 10 MIN  |  SERVES: 10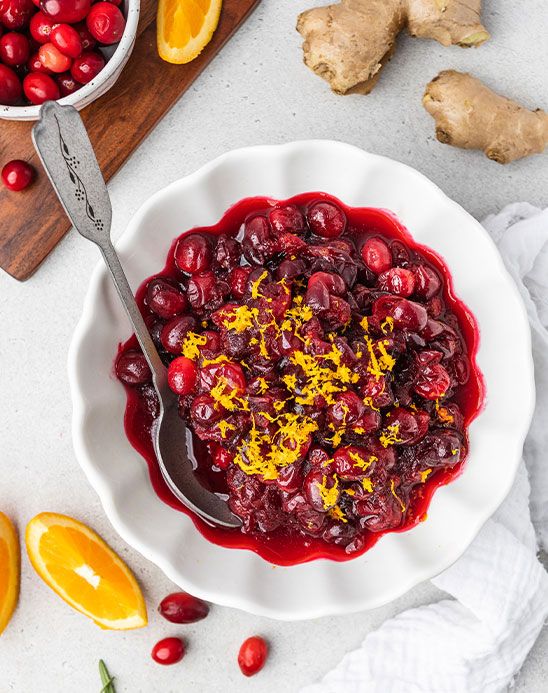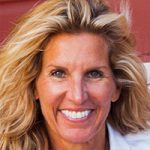 Recipe by House Chef, Abbie Leeson
Learning through travel, Abbie has eaten her way through nearly 60 countries. Australia, Finland, Morocco, Japan and France - a few of her culinary favorites. She's passionate about taking ginger into unexpected places, while still revisiting the classics like her beloved Ultimate Chewy Ginger Snaps. Favorite culinary book: Salt, Fat, Acid, Heat. Favorite moment with a fellow chef: Dinner with Julia Child, 1992. Actually, she was at the next table. We told the waiter, "We'll have what she's having."
Both high in antioxidants and good for gut health, ginger and cranberries are the perfect complement to a rich holiday feast. Bonus! Cranberries can help bolster urinary tract health and put good bacteria back into your digestive system. Oh, and let's not forget, this recipe is super easy to make and even yummier to eat. 
ingredients
16 ounces fresh cranberries, picked over and rinsed
2 cups granulated sugar
1/2 cup water
1/2 cup fresh orange juice
1 tablespoon The Ginger People® Organic Minced Ginger
Finely grated zest from 1 orange
directions
Combine all of the ingredients in a heavy saucepan. Cook over medium heat until the berries pop open, about 10 minutes. Remove from heat.
Skim foam off the surface with a metal spoon and discard. Cool to room temperature. Refrigerate, covered, for up to 3 months
There are no reviews yet. Be the first one to write one.