PREP: 10 MIN  |  SERVES: 2  |  REFRIGERATE: 3-24 HRS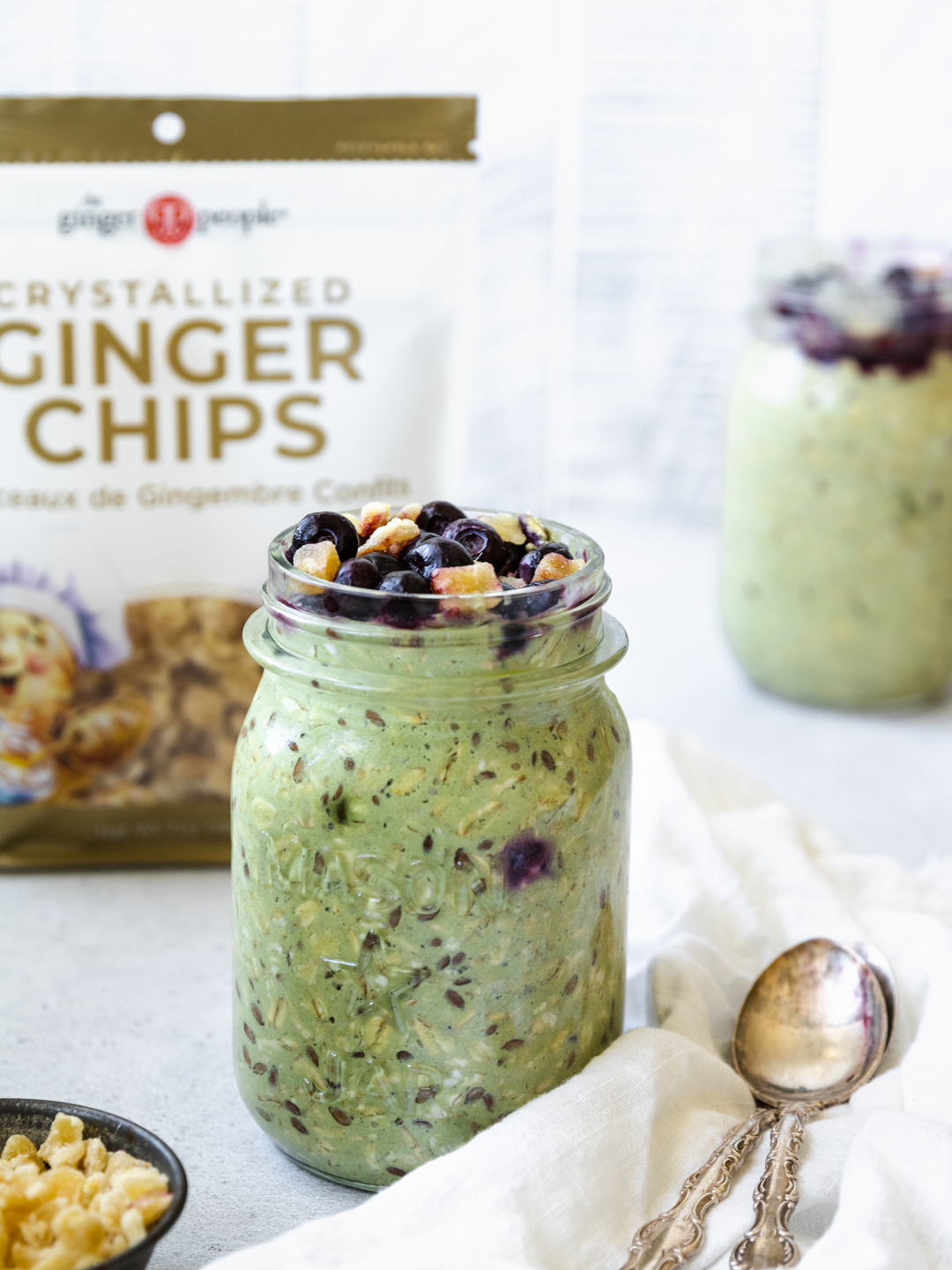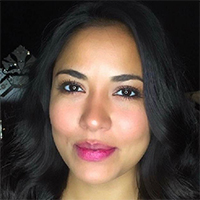 Recipe by Marla Noriega

Trained at the famous Gato Dumas school in Colombia, Marla Noriega is a kitchen lover at heart and professional chef by trade. Marla believes to eat well is to live well. A healthy body pairs with a healthy mind. She likes working with quick and easy recipes. Cooking is a form of meditation for Marla. Immerse yourself in your cooking to taste something truly wonderful.
Ginger Matcha Overnight Oats
Lots of yummy here! Matcha supports your body's immunity, energy levels and gut health. The gentle sweetness from the honey, Crystallized Ginger and blueberries balances it out beautifully. And the color? Make it a St. Patrick's Day breakfast tradition.
ingredients
1 cup rolled oats

1 cup milk (any kind)

1/2 cup plain yogurt

2 tablespoons flaxseed (optional)

1 cup blueberries, fresh or frozen

1 tablespoon matcha powder
directions
Heat 1/4 cup of the milk until warm. Put matcha in a small bowl and pour over warm milk. Add honey. Use a whisk or matcha brush to dissolve. Set aside.
2. In a medium bowl, combine oats, the rest of the milk, yogurt and matcha mixture. Add blueberries, Crystallized Ginger and flax seed (if using).
3. Portion into mason jars or store in a covered container in the fridge for at least 3 hours or overnight.
There are no reviews yet. Be the first one to write one.