PREP: 5 MIN  |  SERVES: 2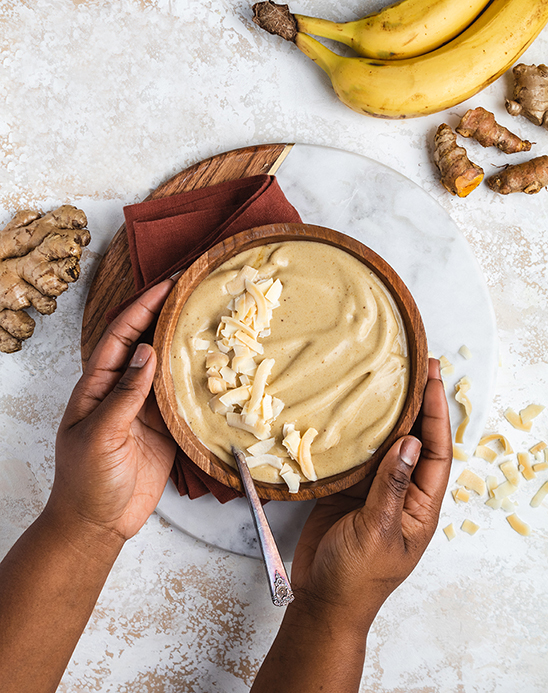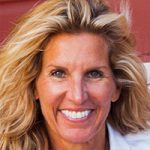 Recipe by House Chef, Abbie Leeson
Learning through travel, Abbie has eaten her way through nearly 60 countries. Australia, Finland, Morocco, Japan and France - a few of her culinary favorites. She's passionate about taking ginger into unexpected places, while still revisiting the classics like her beloved Ultimate Chewy Ginger Snaps. Favorite culinary book: Salt, Fat, Acid, Heat. Favorite moment with a fellow chef: Dinner with Julia Child, 1992. Actually, she was at the next table. We told the waiter, "We'll have what she's having."
Coconut Ginger Banana Nice Cream
Looking for an easy vegan ice cream to make at home? Introducing Coconut Ginger Banana Nice Cream – a yummy, healthy alternative to ice cream made with frozen bananas and flavorful add-ins.
ingredients
directions
Place first four ingredients in food processor/blender, process, adding milk as needed through the feeder to help move the mixture around, blend until smooth and creamy.
For soft-serve: eat right away.
For ice cream: place mixture into a freezer-safe container, cover and place in the freezer for at least 4 hours before serving. Scoop out like ice cream and serve.
Top with shredded coconut, Crystallized Ginger Chips and sliced bananas.
There are no reviews yet. Be the first one to write one.