PREP: 10 MIN  |  SERVES: 4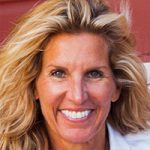 Recipe by House Chef, Abbie Leeson
Learning through travel, Abbie has eaten her way through nearly 60 countries. Australia, Finland, Morocco, Japan and France - a few of her culinary favorites. She's passionate about taking ginger into unexpected places, while still revisiting the classics like her beloved Ultimate Chewy Ginger Snaps. Favorite culinary book: Salt, Fat, Acid, Heat. Favorite moment with a fellow chef: Dinner with Julia Child, 1992. Actually, she was at the next table. We told the waiter, "We'll have what she's having."
We're all about health benefits and so is this summer sipper. Ginger, green tea and fresh peaches team up to help improve your digestion and reduce inflammation. Put this recipe on your calendar for National Iced Tea Day, June 10, then keep making it all summer long.
ingredients
2 medium peaches, peeled and pitted or frozen peaches
4 cups steeped green tea
1 ½ teaspoons of The Ginger People® Minced Ginger
2 tablespoons maple syrup or honey
directions
1. Brew 4 cups green tea, using tea leaves or green tea bags. Start with one teaspoon for every 8 ounces of water (4 teaspoons for this recipe) and add more to taste. Brewing times for green tea range from 1 to 5 minutes depending on how strong you like it. Let it cool completely.

2. Purée peaches in a blender with Minced Ginger and honey, or other sweetener.

3. Add the cooled green tea to the blender container and blend for a few seconds.

4. Pour into a pitcher and chill in the fridge. When you're ready to serve, fill glasses with ice and add the ginger peach tea.
There are no reviews yet. Be the first one to write one.