PREP: 20 MIN  |  COOKS: 10 MIN  | MAKES: 40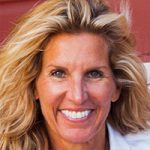 Recipe by House Chef, Abbie Leeson
Learning through travel, Abbie has eaten her way through nearly 60 countries. Australia, Finland, Morocco, Japan and France - a few of her culinary favorites. She's passionate about taking ginger into unexpected places, while still revisiting the classics like her beloved Ultimate Chewy Ginger Snaps. Favorite culinary book: Salt, Fat, Acid, Heat. Favorite moment with a fellow chef: Dinner with Julia Child, 1992. Actually, she was at the next table. We told the waiter, "We'll have what she's having."
An evening making potstickers is a great way to get the family laughing and the creativity flowing. The best part? You can just freeze the extras and reheat them when you have a craving for takeout.  
ingredients
directions
In a large bowl, combine pork, cabbage, mushrooms, carrot, garlic, green onion, minced ginger, soy sauce, sesame oil, rice vinegar and white pepper until well mixed.

To assemble the dumplings, place wrappers on a clean work surface. Spoon 1 tablespoon of the pork mixture into the center of each wrapper. 

Using your finger, rub the edges of the wrappers with water. Fold the dough over the filling to create a half-moon shape, pinching the edges to seal.

Heat vegetable oil in a large skillet over medium heat. Add potstickers in a single layer and cook until golden and crisp, about 2-3 minutes per side.

Serve immediately with teriyaki ginger and sweet chili sauce for dipping. 
There are no reviews yet. Be the first one to write one.