PREP: 10 MIN  |  COOK: 10 MIN  |  SERVES: 4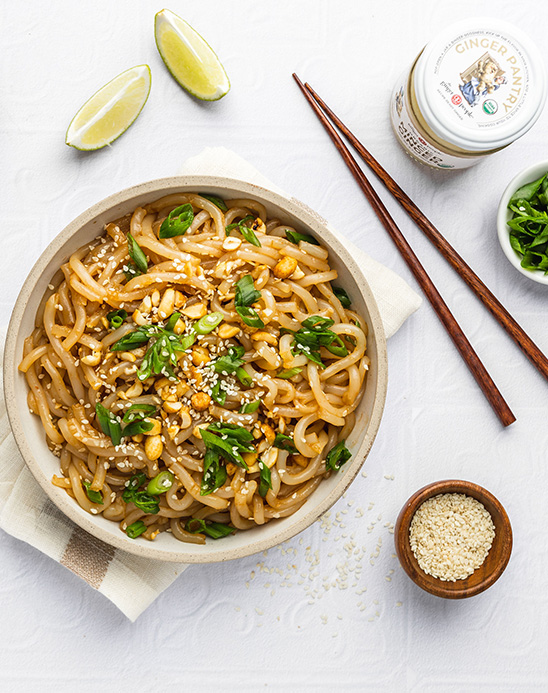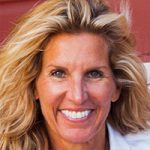 Recipe by House Chef, Abbie Leeson
Learning through travel, Abbie has eaten her way through nearly 60 countries. Australia, Finland, Morocco, Japan and France - a few of her culinary favorites. She's passionate about taking ginger into unexpected places, while still revisiting the classics like her beloved Ultimate Chewy Ginger Snaps. Favorite culinary book: Salt, Fat, Acid, Heat. Favorite moment with a fellow chef: Dinner with Julia Child, 1992. Actually, she was at the next table. We told the waiter, "We'll have what she's having."
You only need 20 minutes to make this easy noodle recipe. Perfect for a quick and easy lunch or dinner. And leftover cold sesame noodles are so good.
ingredients
10 ounces udon noodles can use soba or spaghetti
3 tablespoons toasted sesame oil
1/4 cup tamari or lite soy sauce
1/4 cup seasoned rice vinegar
3 tablespoons The Ginger People® Ginger Peanut Sauce
2 tablespoons light brown sugar
1 tablespoon The Ginger People® Organic Minced Ginger
Half a garlic clove
2 teaspoons sriracha plus more to taste
Toppings: chopped roasted peanuts thinly sliced scallions, sesame seeds
directions
Bring a large pot of heavily salted water to a boil over high heat. Add the noodles and cook according to the package directions. Drain and rinse with cold water. Transfer noodles to a large bowl.
Meanwhile, in a blender or food processor, combine the sesame oil, tamari, vinegar, Ginger Peanut Sauce, brown sugar, Minced Ginger, garlic, and sriracha. Blend until smooth. Add more sriracha, to taste, if desired.
Add sauce to the pot with the noodles. Toss to coat; taste and adjust seasoning. Top each serving with peanuts, scallions and sesame seeds
There are no reviews yet. Be the first one to write one.