PREP: 1 HOUR |  COOKS: DEPENDS ON PROTEIN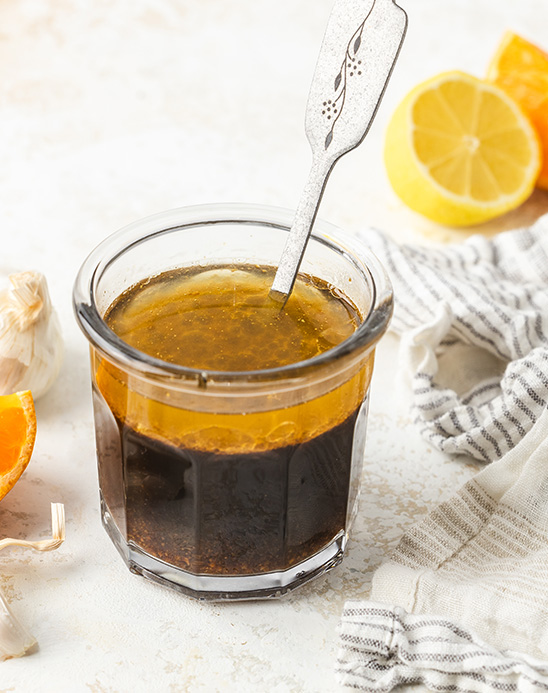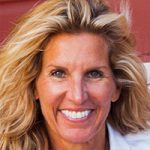 Recipe by House Chef, Abbie Leeson
Learning through travel, Abbie has eaten her way through nearly 60 countries. Australia, Finland, Morocco, Japan and France - a few of her culinary favorites. She's passionate about taking ginger into unexpected places, while still revisiting the classics like her beloved Ultimate Chewy Ginger Snaps. Favorite culinary book: Salt, Fat, Acid, Heat. Favorite moment with a fellow chef: Dinner with Julia Child, 1992. Actually, she was at the next table. We told the waiter, "We'll have what she's having."
recipe note
This drink is especially delightful when foamed with a milk frother or topped with frothed vanilla creamer. If you don't have a frother, consider adding one to your arsenal. They are compact, easy to use and instantly level up coffees, teas, cocktails and more. 
Ginger Soy Citrus Marinade
Ginger is the ultimate meat tenderizer thanks to a powerful enzyme called zingibain. For a more tropical twist, try swapping the orange and lemon for pineapple and lime. We're not saying this Ginger Soy Citrus Marinade is the best summer meat marinade ever, but… we'll let you decide for yourself. 
ingredients
1 cup low sodium or alternate soy sauce

1 teaspoon 

The Ginger People® Minced Ginger or Ginger Juice

1 clove garlic, minced

1 tablespoon honey or agave, or 2 tablespoons orange marmalade

1 lemon, juiced

1 orange, juiced (about ⅓ cup orange juice)

½ cup extra virgin olive oil
directions
Whisk all ingredients together

in

a non-corrosive (non-metal) bowl.

Marinate pork for 2-8 hours or overnight, chicken for 2-4 hours and beef for 1-2 hours. 

For vegetables, tofu or seafood, marinate for 30 minutes. 
There are no reviews yet. Be the first one to write one.