PREP: 5-10 MIN  |  BAKE: 40-50 MIN  |  MAKES: 12 BARS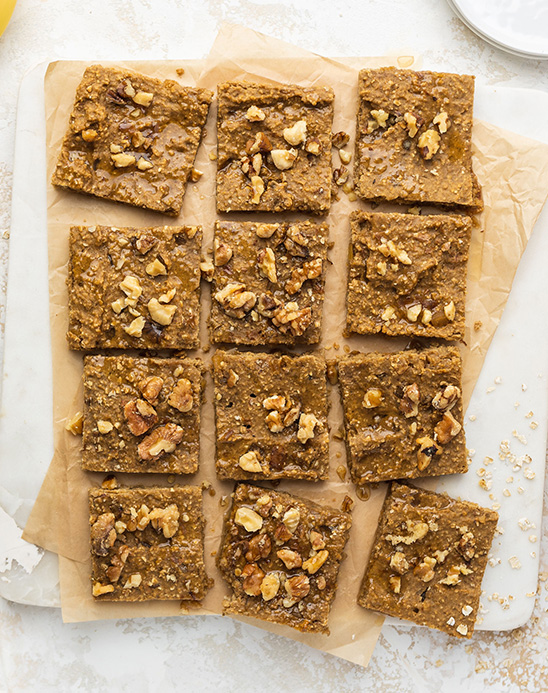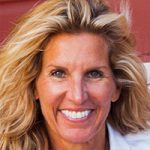 Recipe by House Chef, Abbie Leeson
Learning through travel, Abbie has eaten her way through nearly 60 countries. Australia, Finland, Morocco, Japan and France - a few of her culinary favorites. She's passionate about taking ginger into unexpected places, while still revisiting the classics like her beloved Ultimate Chewy Ginger Snaps. Favorite culinary book: Salt, Fat, Acid, Heat. Favorite moment with a fellow chef: Dinner with Julia Child, 1992. Actually, she was at the next table. We told the waiter, "We'll have what she's having."
Gingerbread Oatmeal Protein Bars
Gingerbread isn't just for holiday cookies. Make these easy, high-protein gingerbread oatmeal bars and stock your pantry with grab-n'-go, gluten-free mini meals for breakfast, lunch and snacking.
ingredients
 2 cups oats
1/2 cup collagen peptides
1/2 cup vanilla protein
1-1/2 teaspoon ground cinnamon
1-1/2 teaspoon ground allspice
1-1/2 teaspoon ground ginger
1 teaspoon baking powder
1/2 teaspoon salt
2 bananas
2 eggs
3/4 cup milk
2 tablespoons molasses
1 tablespoon coconut oil melted
1 teaspoon vanilla extract
Walnuts, coarsely chopped
Drizzle of The Ginger People® Fiji Ginger Syrup
directions
Preheat oven to 375°F
Add all ingredients to a blender, except Crystallized Ginger Chips and walnuts. Blend at high speed until combined and smooth
Fold in Crystallized Ginger Chips
Add to an 8×8 inch or 9×13 inch baking dish lined with parchment paper.
Top with walnut pieces
Put foil on top of the pan and bake for 35-40 minutes, removing foil for the last 10 minutes.
Cool, drizzle with Ginger Syrup.
Cut into bars.
Store in an airtight container.
There are no reviews yet. Be the first one to write one.