PREP: 5 MIN  |  COOK: 60 MIN  |  SERVES: 6-8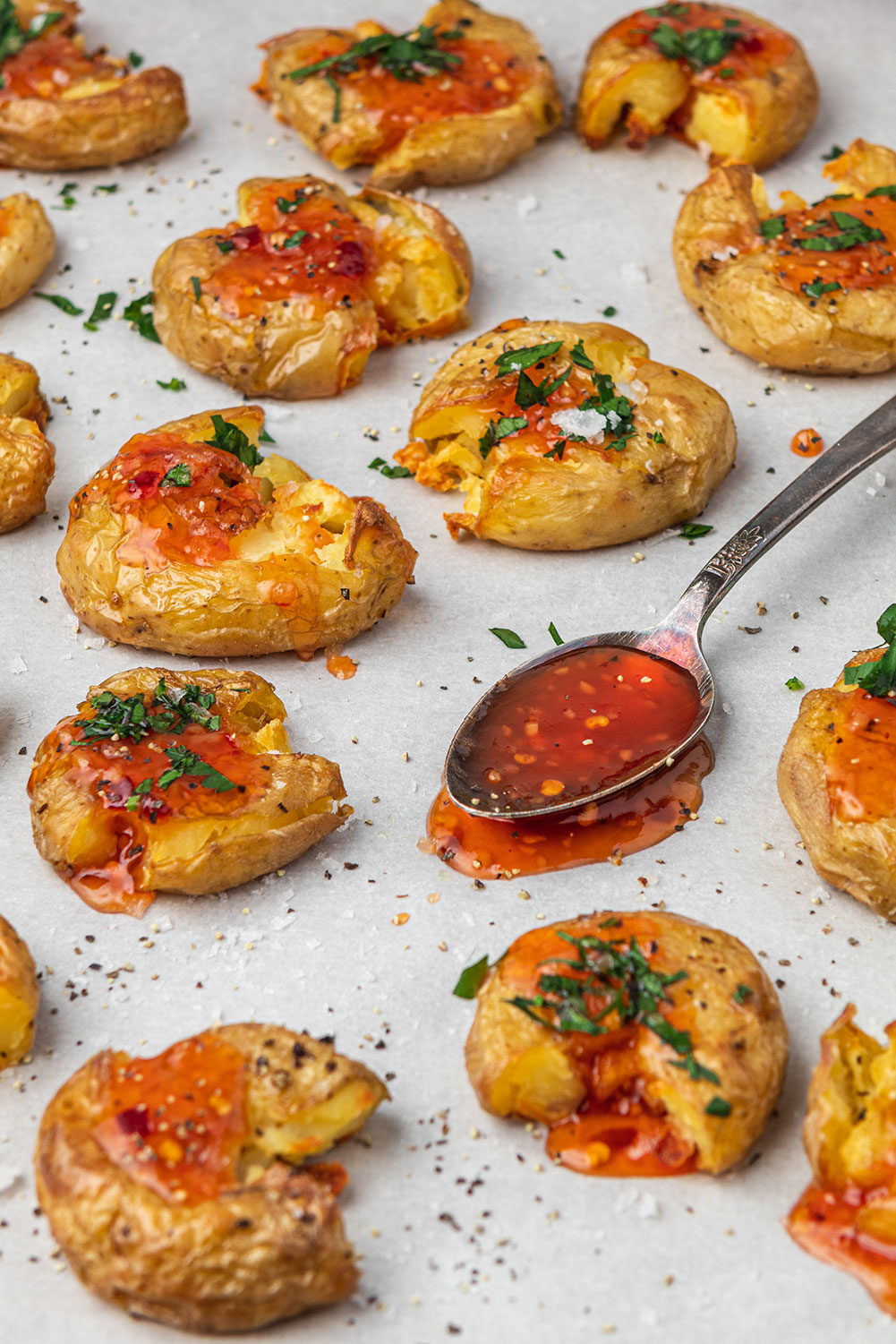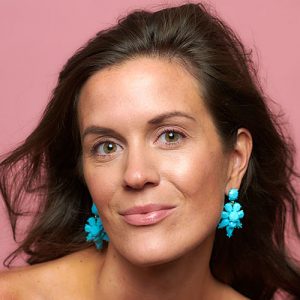 Recipe by Rachel Sweeney
Rachel Sweeney has been a lifestyle photographer and content creator for over 12 years, using her creative eye to document people, places and products. Rachel got her start in the food photography industry with The Ginger People and now works with a variety of consumer products. Rachel has developed a passion for cooking and uses her creativity to develop unique, healthy and delicious recipes. Originally from, Scranton, PA, Rachel resides in Denver, CO with her fiancé.  You can view her photography work on instagram, @pb.and.jamzz and @rachel.alan.
Smashed Potatoes with Sweet Ginger Chili Sauce
Our bright and punchy Sweet Ginger Chili sauce is the perfect foil to crispy roasted potatoes. While the sauce in this recipe is equal parts sweet and spicy, feel free to add more chilies to take the heat up a notch.
ingredients
4 tablespoons olive oil
2 pounds small fingerling or Yukon gold potatoes (ideally about 1 1/2-inch wide)
Kosher salt
7 tablespoons The Ginger People® Sweet Ginger Chili Sauce
1/4 cup roughly chopped fresh cilantro, plus whole leaves for serving (optional)
1/4 cup thinly sliced scallions, green parts (optional)
directions
1. Heat the oven to 450°F. Brush a sheet pan all over with 1 tablespoon olive oil.
2. Place potatoes in a large pot and fill with enough water to cover by 1 inch; add 2 tablespoons salt.
3. Bring to a boil over high heat, then lower and simmer, uncovered, for 15 to 18 minutes, until the potatoes are just fork tender.
4. Pour into a colander to drain, then return the cooked potatoes to the pot off the heat to help any remaining moisture evaporate.
5. Place the potatoes on the prepared sheet pan. Using the bottom of a measuring cup, gently smash each potato until it's about 1/2-inch thick. Drizzle remaining 3 tablespoons olive oil over the potatoes and carefully flip to coat both sides in oil. Sprinkle with 1/2 teaspoon salt and roast for 30 to 40 minutes, until golden brown and crisp.
6. Meanwhile, heat Sweet Ginger Chili sauce on low.
7. Transfer the potatoes to a platter, sprinkle lightly with salt, then spoon the Sweet Ginger Chili sauce on top. Garnish with cilantro leaves and scallions and serve hot.
There are no reviews yet. Be the first one to write one.