PREP: 10 MIN |  COOKS: 6 MIN  |  SERVES: 2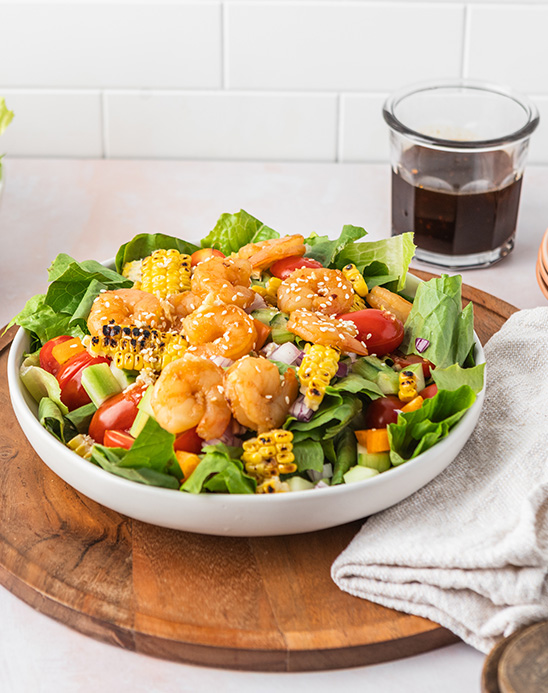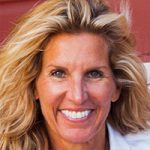 Recipe by House Chef, Abbie Leeson
Learning through travel, Abbie has eaten her way through nearly 60 countries. Australia, Finland, Morocco, Japan and France - a few of her culinary favorites. She's passionate about taking ginger into unexpected places, while still revisiting the classics like her beloved Ultimate Chewy Ginger Snaps. Favorite culinary book: Salt, Fat, Acid, Heat. Favorite moment with a fellow chef: Dinner with Julia Child, 1992. Actually, she was at the next table. We told the waiter, "We'll have what she's having."
recipe note
This drink is especially delightful when foamed with a milk frother or topped with frothed vanilla creamer. If you don't have a frother, consider adding one to your arsenal. They are compact, easy to use and instantly level up coffees, teas, cocktails and more. 
Spicy Ginger Teriyaki Shrimp Rainbow Salad
Bursting with colors and flavors, this Spicy Ginger Teriyaki Shrimp Rainbow Salad is the kind of crunchy and refreshing you crave in the sweltering summer heat. Not a shrimp fan? Just sub firm tofu or leftover chicken from last night's barbeque. 
ingredients
salad
1 pound fresh shrimp, peeled and deveined

4 cups romaine lettuce, finely chopped or shredded

1 cucumber, peeled and diced

1 ½ cups grape tomatoes, halved

1 large orange bell pepper, diced

½ cup red onion, diced

 ¾ cup of corn (about 1 ear of fresh corn)

Toasted sesame seeds, optional
dressing
directions
Mix shrimp (or other protein) and Spicy Ginger Teriyaki Sauce in a bowl to marinate.

Add lettuce to two bowls. Layer the remaining veggies on top in order of color (tomatoes, bell pepper, corn, cucumber and red onion)

Heat a skillet to medium, add oil, and cook shrimp for 2-3 minutes on each side.

Add cooked shrimp to the top of the salad, d

ress with

 

Sesame Ginger Marinade

 (or your preferred vinaigrette) 

and garnish with sesame seeds, if desired.
There are no reviews yet. Be the first one to write one.