PREP: 5 min  |   SERVES: 1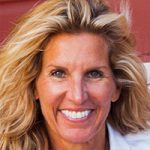 Recipe by House Chef, Abbie Leeson
Learning through travel, Abbie has eaten her way through nearly 60 countries. Australia, Finland, Morocco, Japan and France - a few of her culinary favorites. She's passionate about taking ginger into unexpected places, while still revisiting the classics like her beloved Ultimate Chewy Ginger Snaps. Favorite culinary book: Salt, Fat, Acid, Heat. Favorite moment with a fellow chef: Dinner with Julia Child, 1992. Actually, she was at the next table. We told the waiter, "We'll have what she's having."
recipe note
Mix things up by adding lavender syrup or garnishing with fresh mint leaves.
Start your night right with this tried-and-true centuries old pairing—gin and ginger. Ginger enhances gin's botanicals, letting you taste more of its herbal brightness. We've added carrot to round out this refreshing drink with a sweet earthiness and suggest using Wheyward Spirit for its oaky notes.
ingredients
directions
Add all ingredients to a shaker with ice. Shake well, strain into a glass over ice. Recommended glasses are highball or coupe glasses.
Garnish with thinly sliced tri-color carrots and carrot tops.
There are no reviews yet. Be the first one to write one.