PREP: 15 MIN  |  SERVES: 4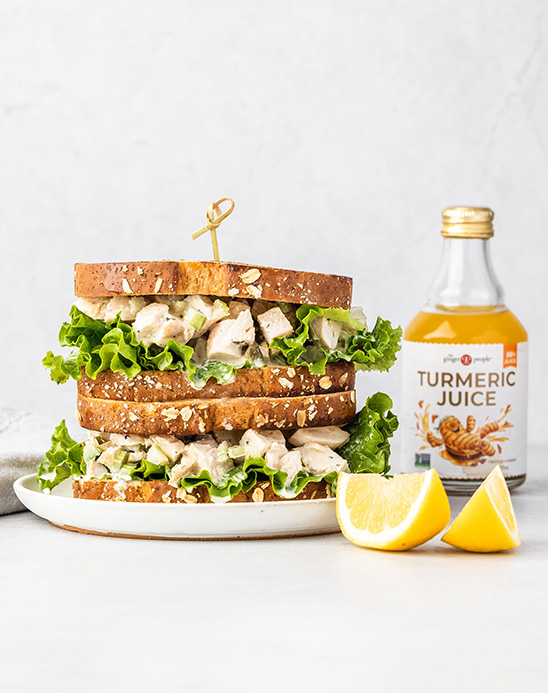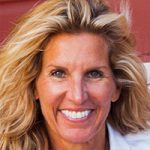 Recipe by House Chef, Abbie Leeson
Learning through travel, Abbie has eaten her way through nearly 60 countries. Australia, Finland, Morocco, Japan and France - a few of her culinary favorites. She's passionate about taking ginger into unexpected places, while still revisiting the classics like her beloved Ultimate Chewy Ginger Snaps. Favorite culinary book: Salt, Fat, Acid, Heat. Favorite moment with a fellow chef: Dinner with Julia Child, 1992. Actually, she was at the next table. We told the waiter, "We'll have what she's having."
Extremely easy to customize, this simple salad can be served in lettuce cups, wraps or between two slices of your favorite toasted bread. It will stay fresh for a few days, so it's ideal for meal prepping and busy weeks.
ingredients
3 cups diced cooked chicken (Feeling lazy? Buy a rotisserie chicken)
1 cup finely diced celery
1 teaspoon kosher salt
½ teaspoon thyme
2 tablespoons The Ginger People® Turmeric Juice
⅓ teaspoon ground black pepper (or white pepper – even better)
1 tablespoon lemon juice
4 tablespoons mayonnaise (or yogurt)
Green olives, diced (optional)
directions
Dice chicken.
Lightly toss chicken, celery, salt, thyme, Turmeric Juice, pepper, lemon juice and mayonnaise.
Serve in lettuce cups, wraps, on a bed of lettuce or between two slices of toasted bread.
There are no reviews yet. Be the first one to write one.