PREP: 20 MIN  |  MAKES: 8-10 SERVINGS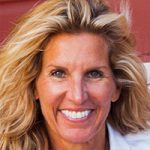 Recipe by House Chef, Abbie Leeson
Learning through travel, Abbie has eaten her way through nearly 60 countries. Australia, Finland, Morocco, Japan and France - a few of her culinary favorites. She's passionate about taking ginger into unexpected places, while still revisiting the classics like her beloved Ultimate Chewy Ginger Snaps. Favorite culinary book: Salt, Fat, Acid, Heat. Favorite moment with a fellow chef: Dinner with Julia Child, 1992. Actually, she was at the next table. We told the waiter, "We'll have what she's having."
Welcome the warm weather with these zesty vegan ginger slaw tacos. Ginger spices up this slaw while complementing the cilantro and citrus flavors. This easy-to-make taco is a flavorful and fresh option for any meal.
ingredients
8–10 taco–sized tortillas
1 tbsp olive oil
filling
1 can black beans (15 oz.)
½ head cabbage
1 tbsp olive oil
2 red bell peppers
½ yellow onion
1 tbsp minced garlic
½ cup cilantro leaves (divided)
Optional, mango
sauce
⅓ cup olive oil
2 tbsp white vinegar
1 tbsp lemon juice
1 ½ tbsp lime juice
¼ cup cilantro
2 green onions
⅛ tsp salt
⅛ tsp black pepper
directions
Dice the green onion.
Combine all sauce ingredients together in a blender. Puree until smooth. Set aside.
Shred cabbage to a desirable thickness. Julienne red bell peppers and yellow onion. Chop ¼ cup of cilantro leaves. Dice mango.
In a bowl, toss shredded cabbage, minced ginger, chopped cilantro leaves, and sauce, until evenly mixed. Set aside.
Heat a skillet with 1 tbsp of olive oil. Add red bell peppers, yellow onion, and minced garlic. Sauté over medium heat. Once finished, set aside.
Drain and rinse black beans. Heat in skillet, then set aside.
In empty skillet, add 1 tbsp olive oil and brown tortillas on each side.
Fold tortilla like a taco, and add black beans, pepper mix, slaw mix, and top with cilantro leaves and mango.
There are no reviews yet. Be the first one to write one.