PREP: 15 MIN  |  COOK: 25 MIN  |  SERVES: 4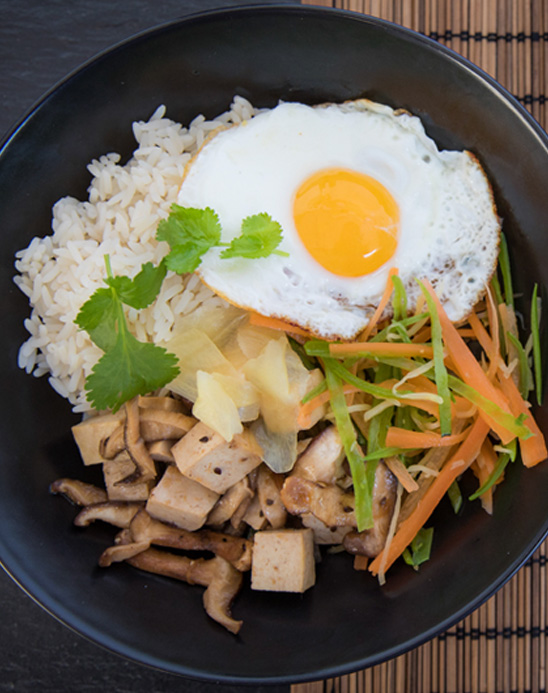 recipe note
To create a Poke Rice Bowl: replace the egg and tofu with about 2 ounces (60g) prepared Hawaiian-style poke, available at quality fish markets.
If The Ginger People® Sesame Marinade is not available, stir together 3 tablespoons reduced sodium soy sauce, 1 tablespoon sesame oil and 1 tablespoon each of The Ginger People® Ginger Juice, The Ginger People® Minced Ginger.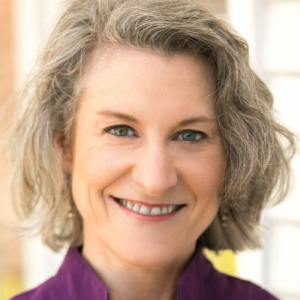 Recipe by Rosemary Marks
Trained in culinary arts and food science, Rosemary Marks has worked with various food brands for over 30 years to expand their recipe libraries. Rosemary's 4 recipe As: Appealing flavors, Approachable everyday cooking, Achievable results and Accurately tested and written recipes. Favorite culinary book: Flour Water Salt Yeast. Favorite moment with a fellow chef: Flo Braker for her in-depth baking skills; and upcoming Top Chef contestant Nelson German for his ingenuity in blending cultures and food as an art form. @reciperose on Instagram. 
Veggie Rice Bowl with Pickled Ginger
This couldn't be simpler for a healthy rice and vegetable entrée. Ginger Juice substitutes for part of the rice cooking water, adding a subtle ginger flavor. Grated Ginger makes a quick pickling of carrots and snow peas, and pickled ginger adds a characteristic sushi flair. Top it off with a soft-cooked egg if you like.
ingredients
1-1/4 cups Jasmine or long grain rice (or combination of both)
1/2 cup plus 1 tablespoon The Ginger People® Organic Ginger Juice, divided
2 ounces (1 cup) coarsely shredded carrot
2 ounces (1 cup) snow peas, sliced in thin strips
2 tablespoons The Ginger People® Organic Grated Ginger
8-10 ounces firm tofu, drained, cut in thin strips (optional)
4 ounces fresh shiitake mushrooms, thinly sliced
4 eggs, poached or fried (optional)
Garnish- Cilantro (coriander)
directions
Combine 1/2 cup Ginger Juice, 2 cups water and rice in a medium saucepan. Bring to a boil; reduce heat and simmer covered for 20 minutes. Fluff with a fork. Cover and keep warm. (Alternatively, cook in rice cooker).
Combine carrot, snow peas and Grated Ginger in a bowl.
Heat a wok or large skillet over medium-high heat. Add 2 tablespoons Sesame Marinade, tofu (optional) and mushrooms. Stir-fry 3-5 minutes until mushrooms are softened.
To make rice bowls: Divide rice between four bowls. Add an egg if desired. Surround with gingered carrots and snow peas, tofu and mushrooms, Pickled Sushi Ginger and cilantro.
There are no reviews yet. Be the first one to write one.