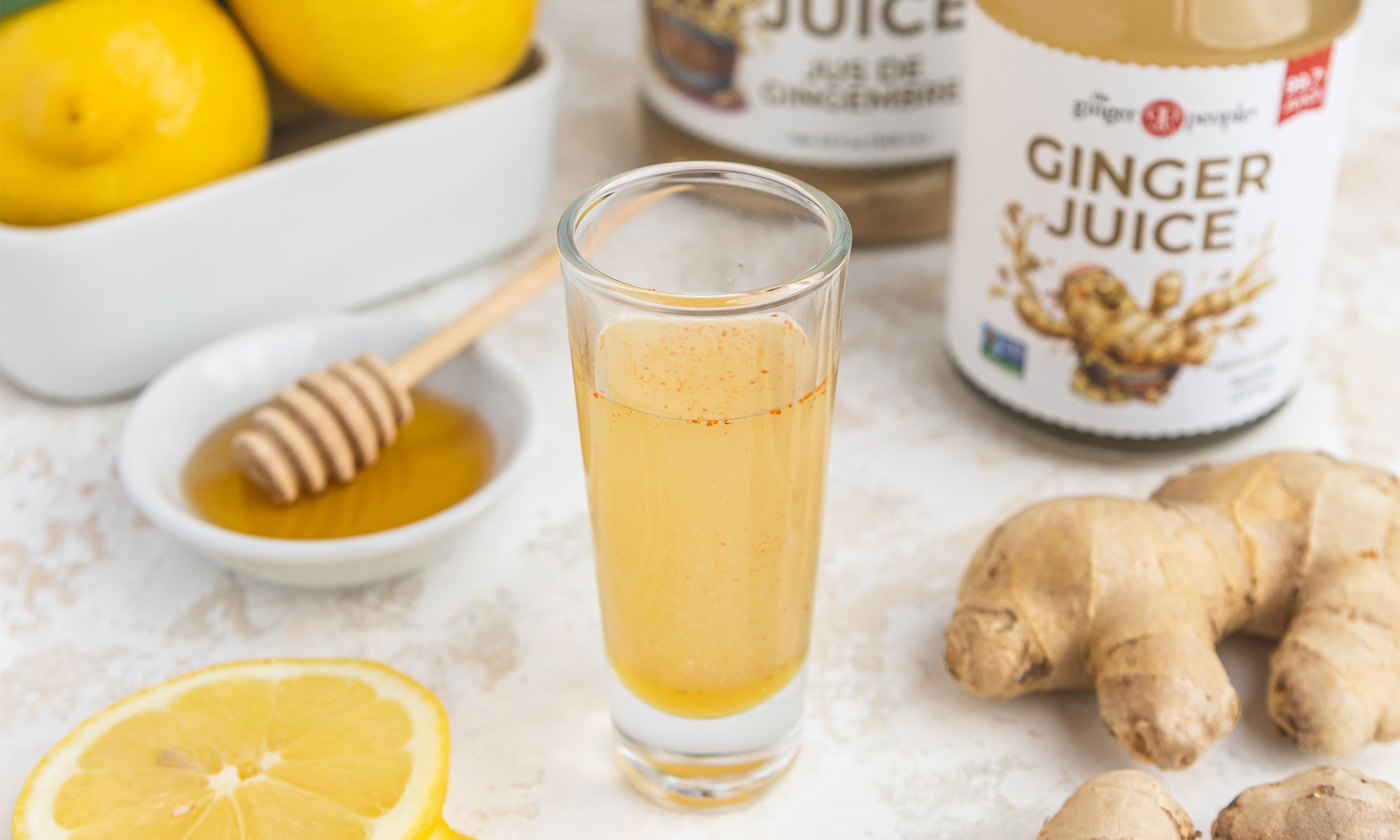 Let's peel away the frustration – there is an easy way to get ginger juice into your daily diet without having to juice it yourself. But, before you pour yourself a shot, let's get to the root of the problem; which ginger juice is healthiest? From homemade to store-bought, pasteurized to cold pressed, come discover what's the best ginger juice for you.
Is Ginger Juice Good For You?
Ginger has many health benefits that are worth noting. Here's a short list from growing research:
Analgesic effects (osteoarthritis)
Anti-nausea (particularly in pregnancy)
Antioxidant
Chemotherapy induced vomiting
Dysmenorrhea
Glycemic control
Improvements in blood pressure
Positive effect on blood lipids
Post-operative nausea
What's The Healthiest Way To Consume Ginger?
A celebrity, ginger is popular as a juice, a flavoring agent and herbal medicine. Fresh ginger (called a rhizome) has been used to relieve pain, nausea and vomiting as a traditional remedy. Inside this zippy rhizome are over 400 compounds that may be behind its health benefits, including gingerols, shogaols, zingiberenes, terpenes, vitamins and minerals. If you're looking for the healthiest way to consume ginger juice, you want one that squeezes every last drop of this goodness out of that rhizome. The answer may surprise you.
Can You Cold Press Ginger?
Sure, it's possible to cold-press ginger. The real question is, should you? Cold-pressing ginger juice is a lot of work. It's pricy. It's perishable. It's unpasteurized (may contain harmful microbes that could make you sick). Plus, it's unclear whether or not it's better.
Is Cold Pressed Ginger Juice Better For You?
You may choose cold-pressed wheatgrass juice because the processes can preserve vitamin C and other heat-sensitive nutrients. However, it's not vitamin C that you're health-conscious self is looking for in that glass of ginger juice.
Why Pastuerized Ginger Juice Is Better For Your Health
Heating ginger can actually make it better for you, according to research. Heat enhances the anti-inflammatory ability of ginger. When you heat ginger, there are more shogaols. Shogaols can shut down three accelerators of inflammation in the body (tumor necrosis factor alpha, prostaglandins E2 and nitric oxide). The best ginger juice is flash pasteurized – a short, delicate process that maintains the flavor and valuable, healthy compounds found in ginger, while eliminating microorganisms.
Can You Drink Pure Ginger Juice?
Yes, pure ginger juice is a delicious addition to a crafty mocktail, smoothie or elixir. But, it's not like orange juice that you drink by the glassful. Discover how much ginger juice should you drink, below.
6 Delicious Ways To Use Ginger Juice
Make Ginger Popsicles
Spice Up Your Smoothie
Take a Daily Shot – Squeeze Every Last Drop Out of Life
Mix Up a Ginger and Turmeric Health Elixir
Substitute into Your Fav Recipes for grated ginger (1:1)
Craft a Cocktail at Home
How Much Ginger Juice Should I Drink a Day?
A serving size of ginger juice is 2 tbsp (1 fluid ounce). Each serving of The Ginger People Ginger Juice contains an average of 37,500mg of ginger, including 17mg of 6-gingerols and 3mg of 6-shogaols – two of the most powerful constituents found in ginger. Although there is no RDA for ginger juice, ginger is GRAS (generally recognized as safe by the FDA).
Many studies reference ginger dosage amounts for extracts, dried powders and other preparations of ginger that are more concentrated than "whole-food" formats of ginger, such as ginger juice. The dosages are not universally exchangeable. Please consult your physician regarding how much ginger you should consume a day.
Are Ginger Shots Healthy?
An easy way to enjoy the benefits of ginger: ginger juice is part of culinary traditions all over the planet. Boost its health even more with a little squirt of lemon juice, a pinch of black pepper and a splash of turmeric juice.
 Is Drinking Ginger Every Day OK?
Ginger is a part of everyday eating patterns in places all over the world – it is even proclaimed to be the most commonly consumed condiment in the world. Studies show compounds in ginger improve human health in a surprisingly robust number of ways.
How is The Ginger People Juice Made?
Made from antioxidant-rich, sustainably farmed ginger, our 99% pure organic ginger juice is fresh pressed using a proprietary juicing process to retain valuable actives found in fresh ginger. Our juice is flash pasteurized (also known as High-Temperature Short-Time Pasteurization (HTST). With heat treatment, gingerols are transformed into corresponding shogaols. Both gingerols and shogaols exhibit a host of beneficial actions.
What's the Best Way to Drink Your Ginger Juice?
Pour some goodness into your glass. Give your well-being a boost of ginger – it's made easy with our Ginger Juice.
Shake well before using – it's unfiltered (we want to ensure all of the good stuff is included and why add food gums to keep everything suspended and emulsified. Let's keep it natural, folks, and give it a good shake).
Refrigerate after opening.
For the freshest flavor, use within 2 months.
At last! Ginger Made Easy.
The Ginger People Ginger Juice
Try It Today!
References:
Ginger on human health: a comprehensive systematic review of 109 randomized controlled trials. Nutrients 2020 Jan; 12(1): 157.
Pharmacokinetics of 6-gingerol, 8-gingerol, 10-gingerol, and 6-shogaol and conjugate metabolites in healthy human subjects. Cancer Epidemiol Biomarkers Prev 2008 17(8): 1930-1936.
 Optimized heat treatment enhances the anti-inflammatory capacity of ginger. Int J Food Prop 2016 May 4; 1884-1898.
Orally consumed ginger and human health: an umbrella review. Am J Clin Nutr 2022 June; 115(6): 1511-1527.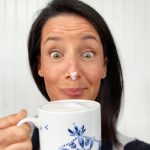 Allison Tannis MSc RHN: Known for her deliciously geeky words, Allison's books and articles are read around the world by those curious where are the most nutritious (and delicious) places to stick their forks. More at allisontannis.com. Follow @deliciouslygeeky.