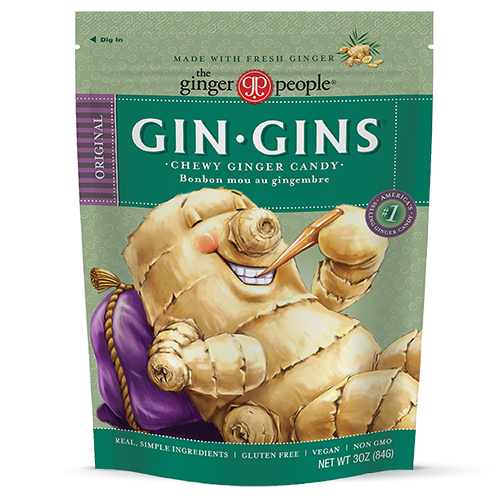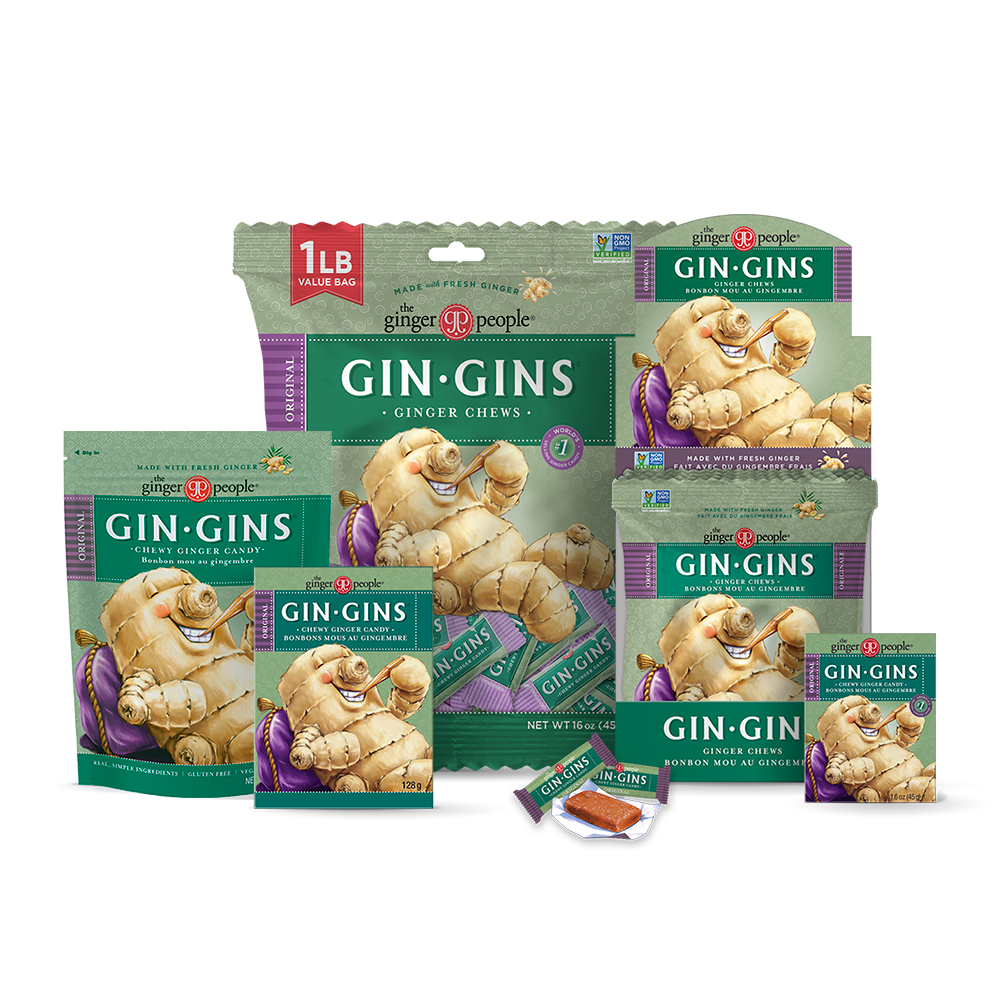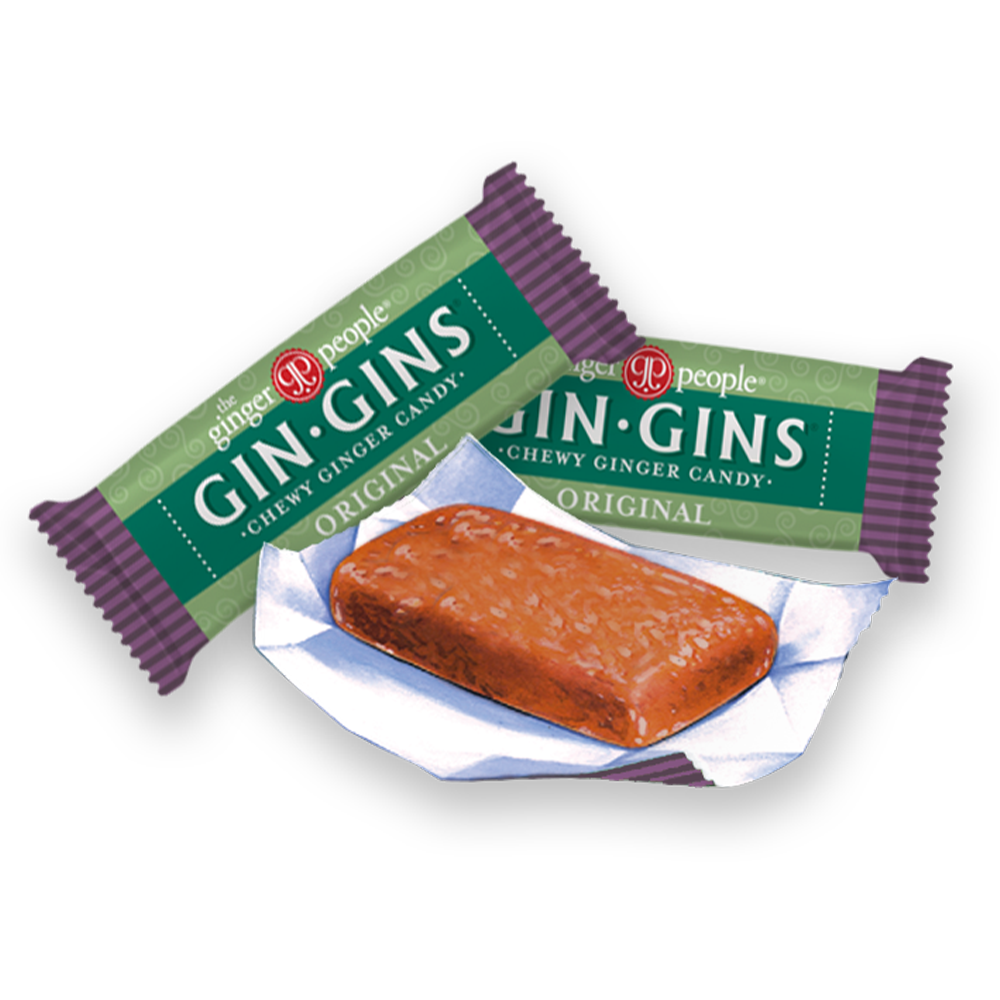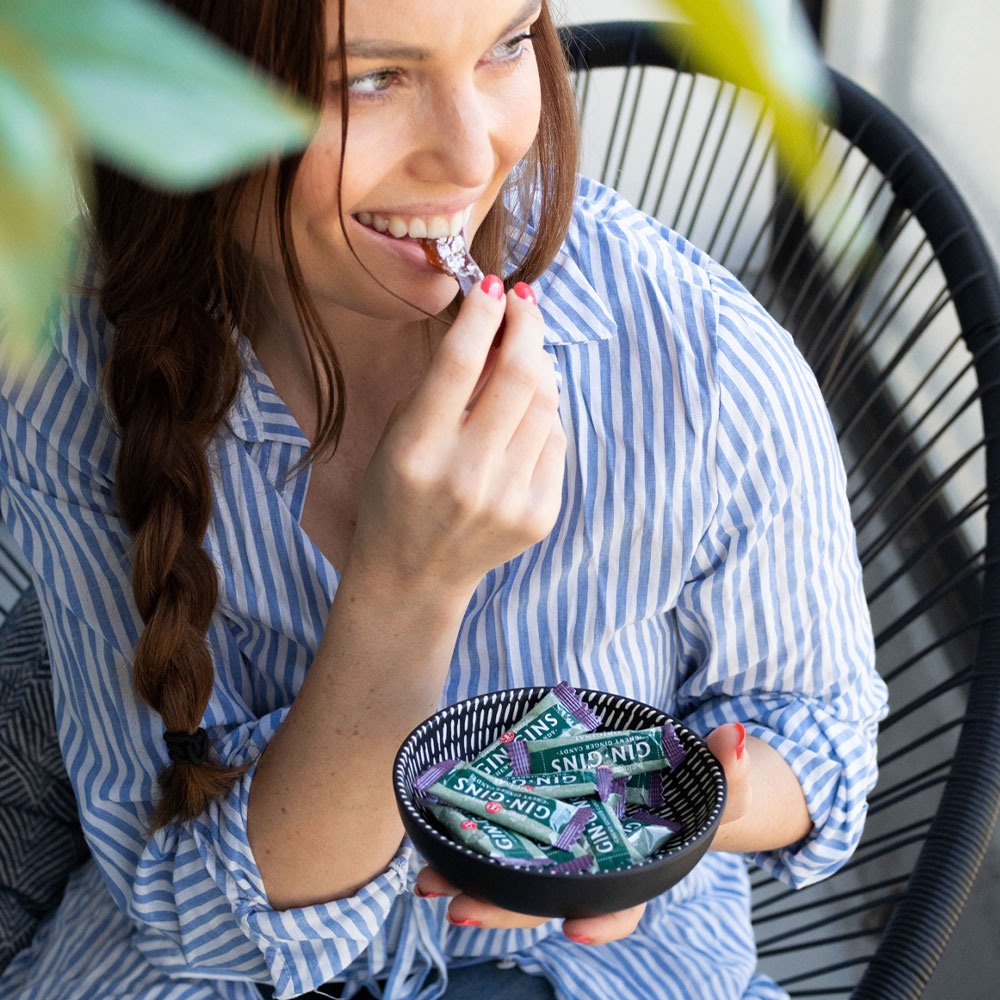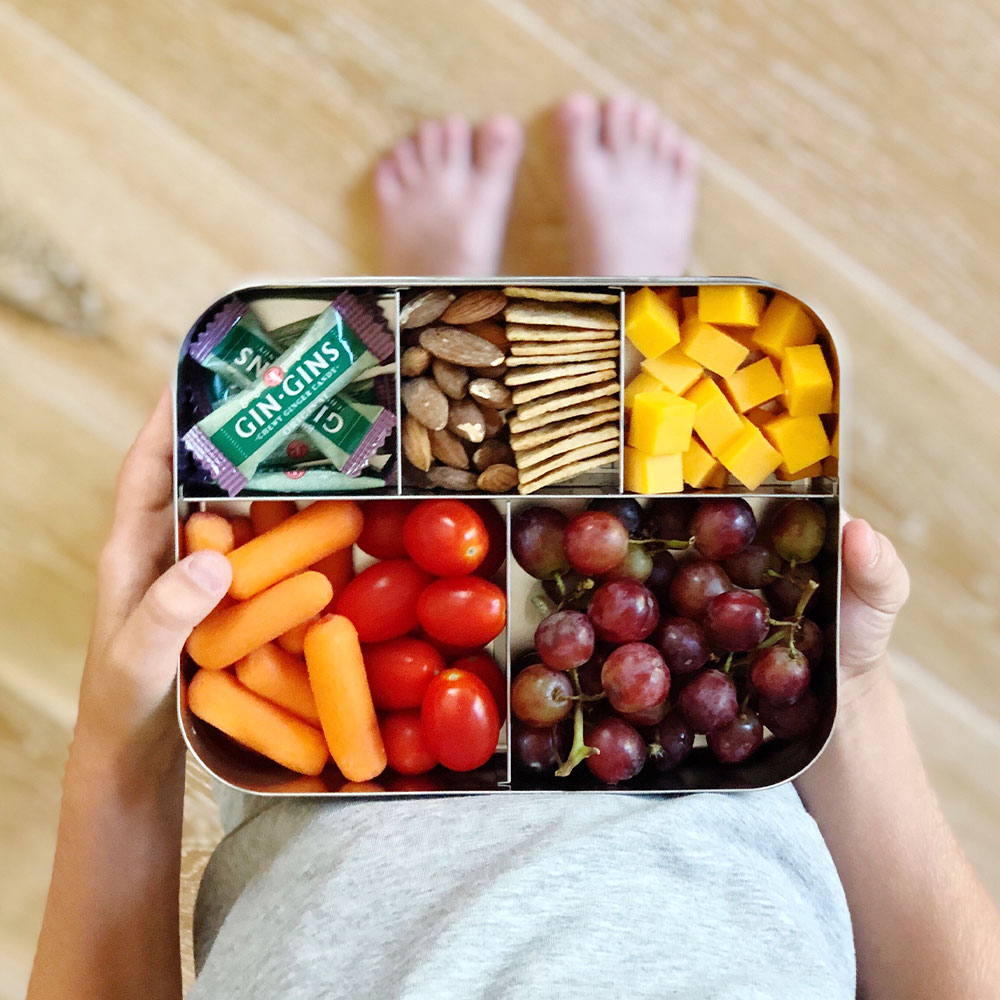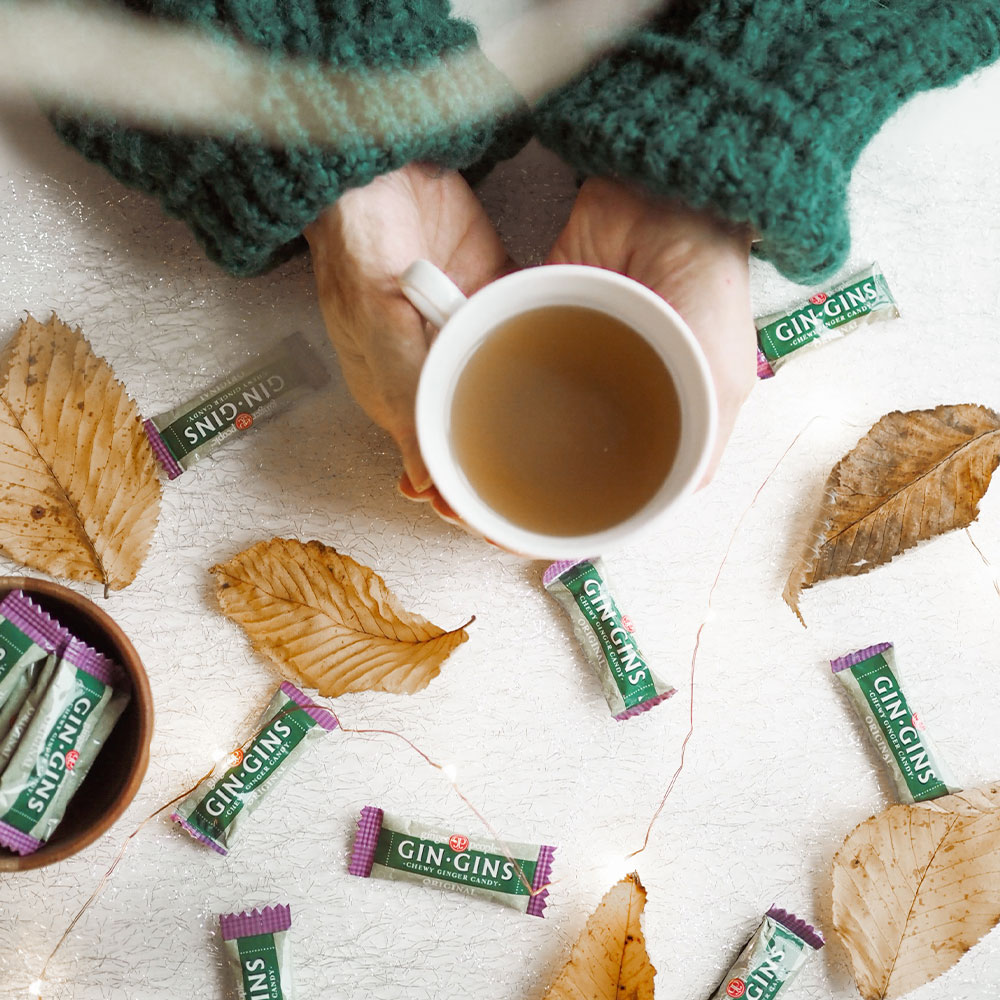 90502_GinGins_Original_500px
GinGins_Original_Group_web
GinGinsOriginalGingerChews_4_1000px
GinGinsOriginalGingerChews_1_1000px
GinGinsOriginalGingerChews_2_1000px
GinGinsOriginalGingerChews_3_1000px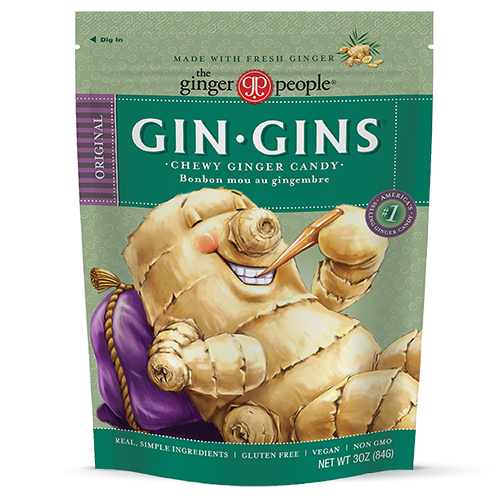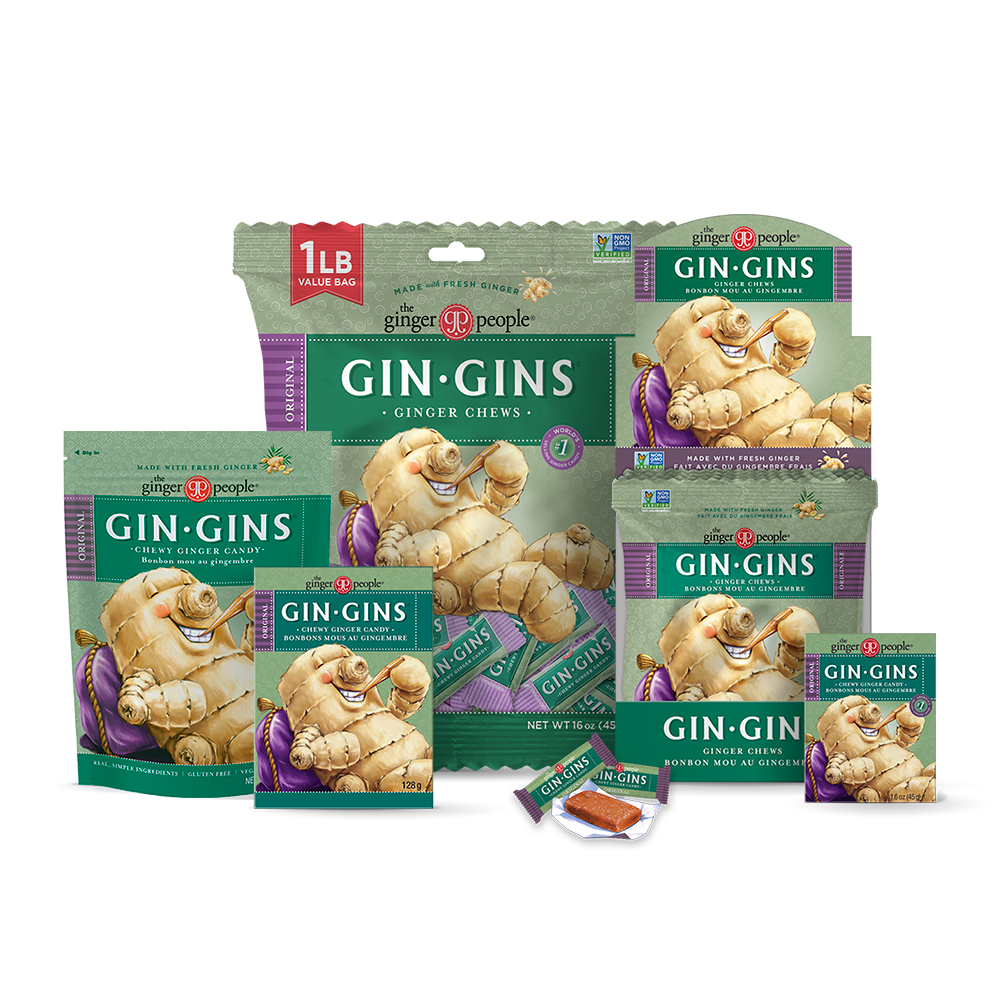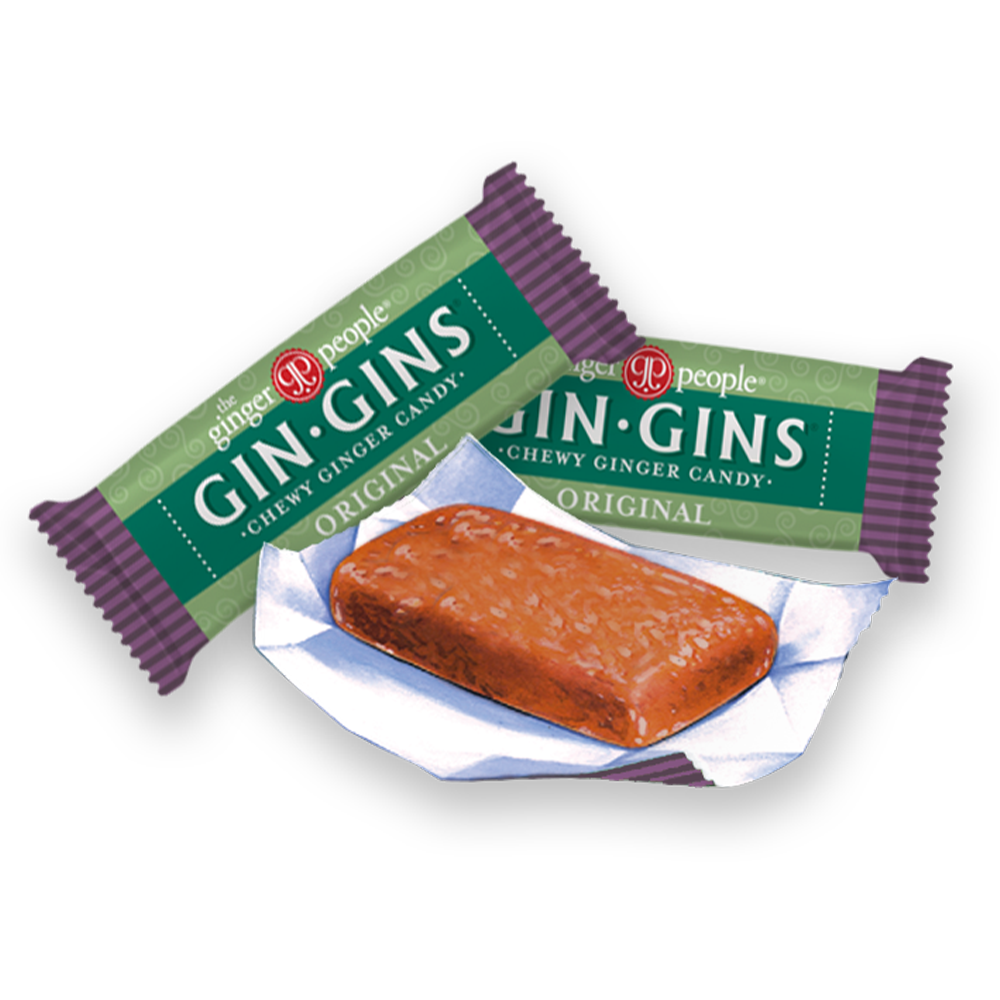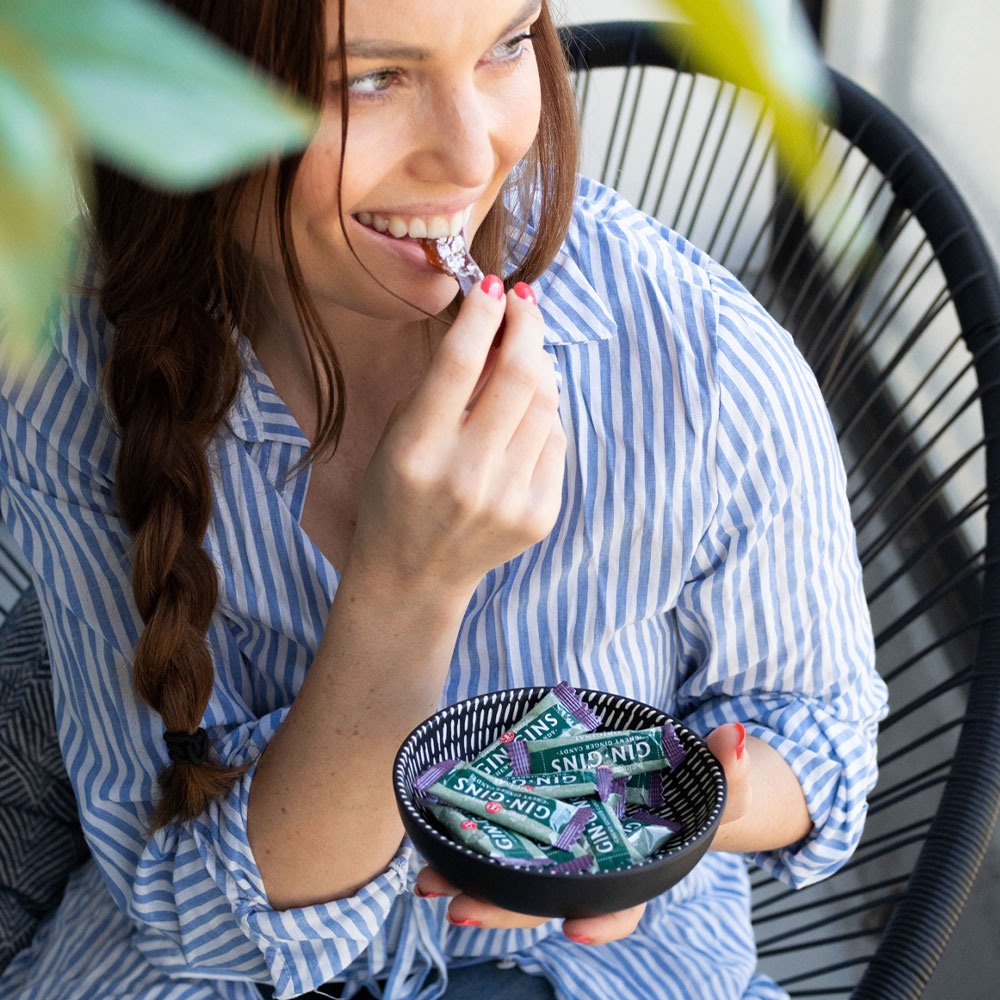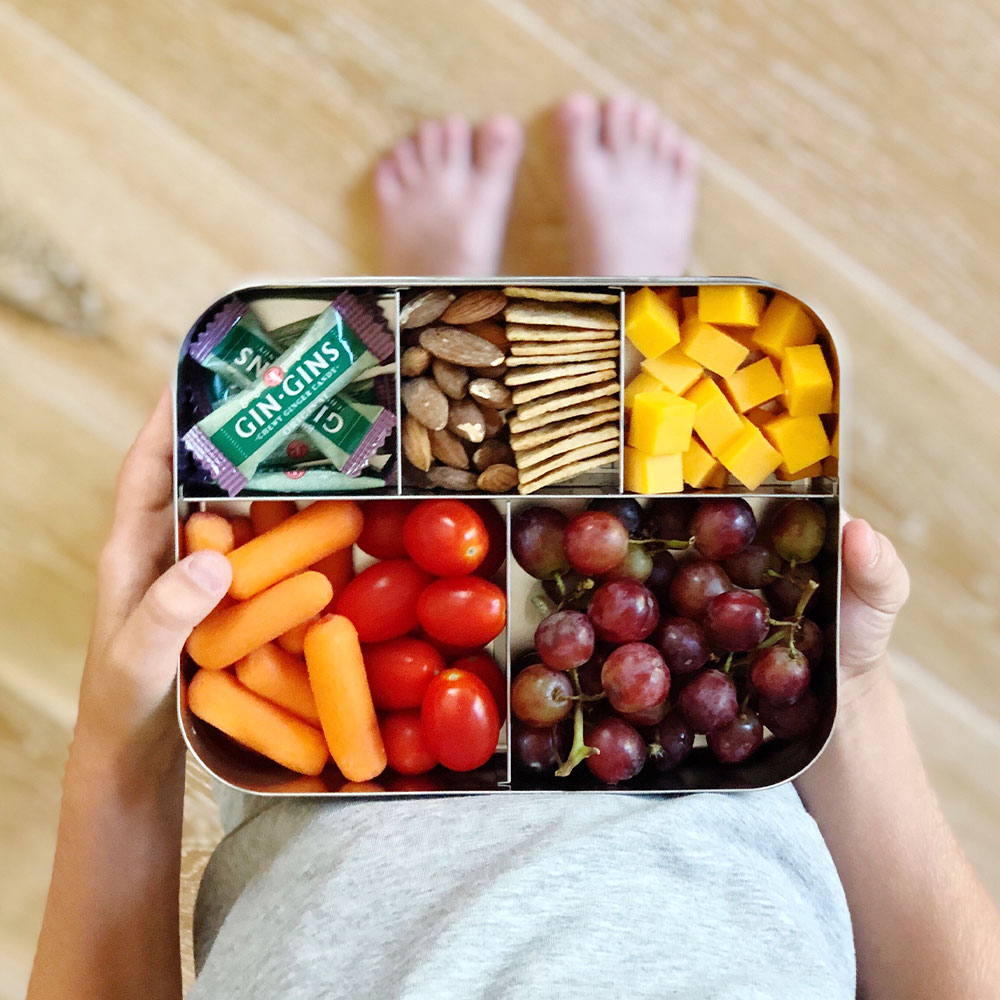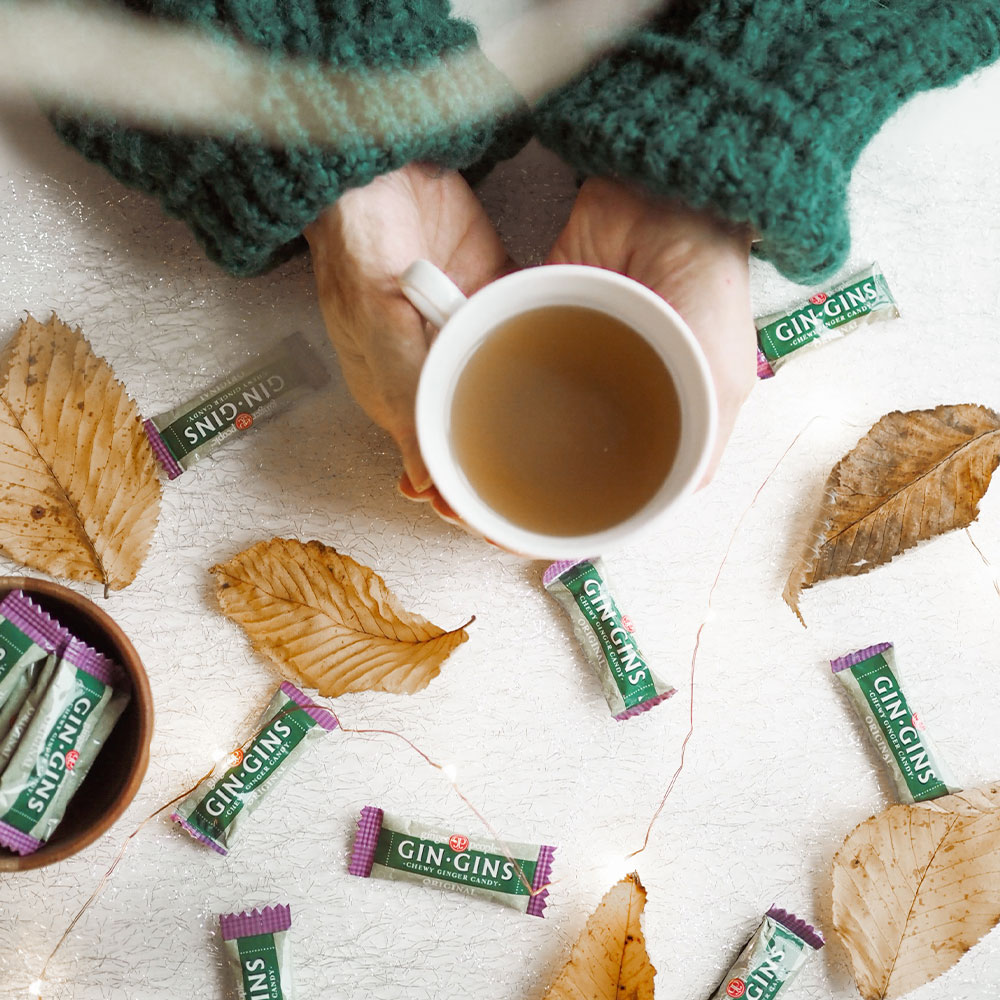 GIN GINS® ORIGINAL GINGER CHEWS
These tingly, chewy treats are an enjoyable alternative to anti-nausea medicine. Whether you're treating a belly ache, a bout of nausea or simply indulging yourself, always have these classic, yummy ginger candies in your stash.
Made with 10% fresh ginger – more than any other brand
Great for travel and nausea-related conditions
Non-GMO | Gluten Free | Vegan
America's #1 selling ginger candy
Voted "Best Candy" by the Fiery Foods Association
Sweetened with cane sugar – nothing artificial
Sustainably farmed ginger – locally grown near the candy factory
Buy online or find it in the candy aisle at your local grocery or specialty store
PRODUCT DETAILS
INGREDIENTS: Cane sugar, ginger (10%), tapioca starch.
Allergens: Made in a facility that also processes soy and peanuts
Made in Indonesia
Available in: 1.6 oz travel pack   |   3 oz bag   |   4.5 oz box   |   1 lb bag   |   11 lb box
Store in a cool, dry place
NUTRITIONAL INFO

REVIEWS
I just wanted to say that I absolutely love your original ginger chews! I am Indian and know the healing properties of ginger. I keep a box in my purse, car, office, and pretty much every room of my house so I have a chew nearby. Thanks for making such a wonderful product.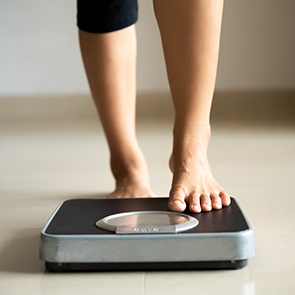 HEALTH NEWS
Does Ginger Help You Lose Weight?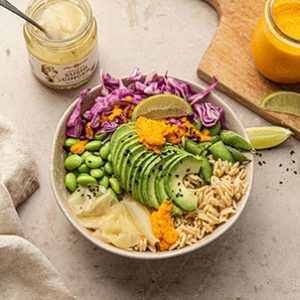 FEATURED RECIPE
Chickpea Rice Bowl with Carrot-Ginger Dressing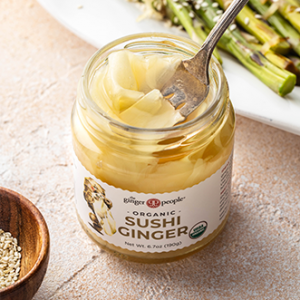 PRODUCT HIGHLIGHT
Organic Pickled Sushi Ginger