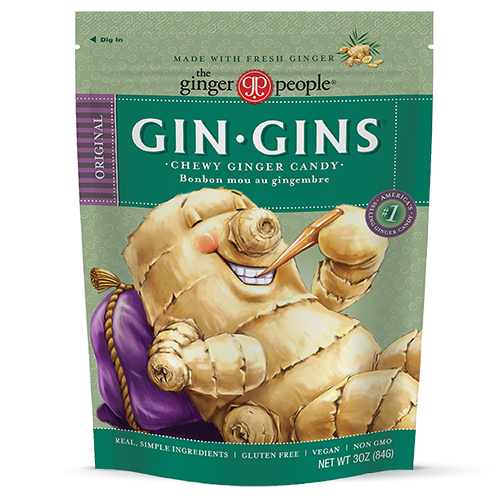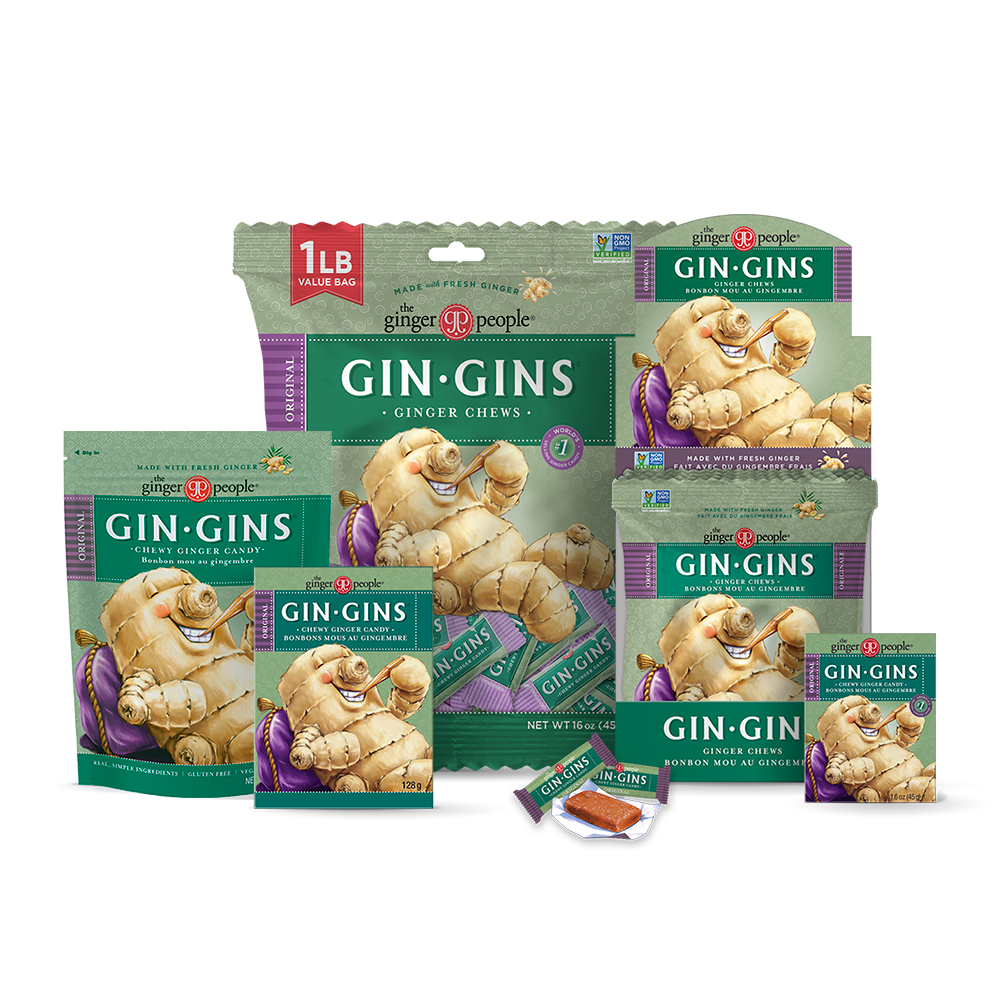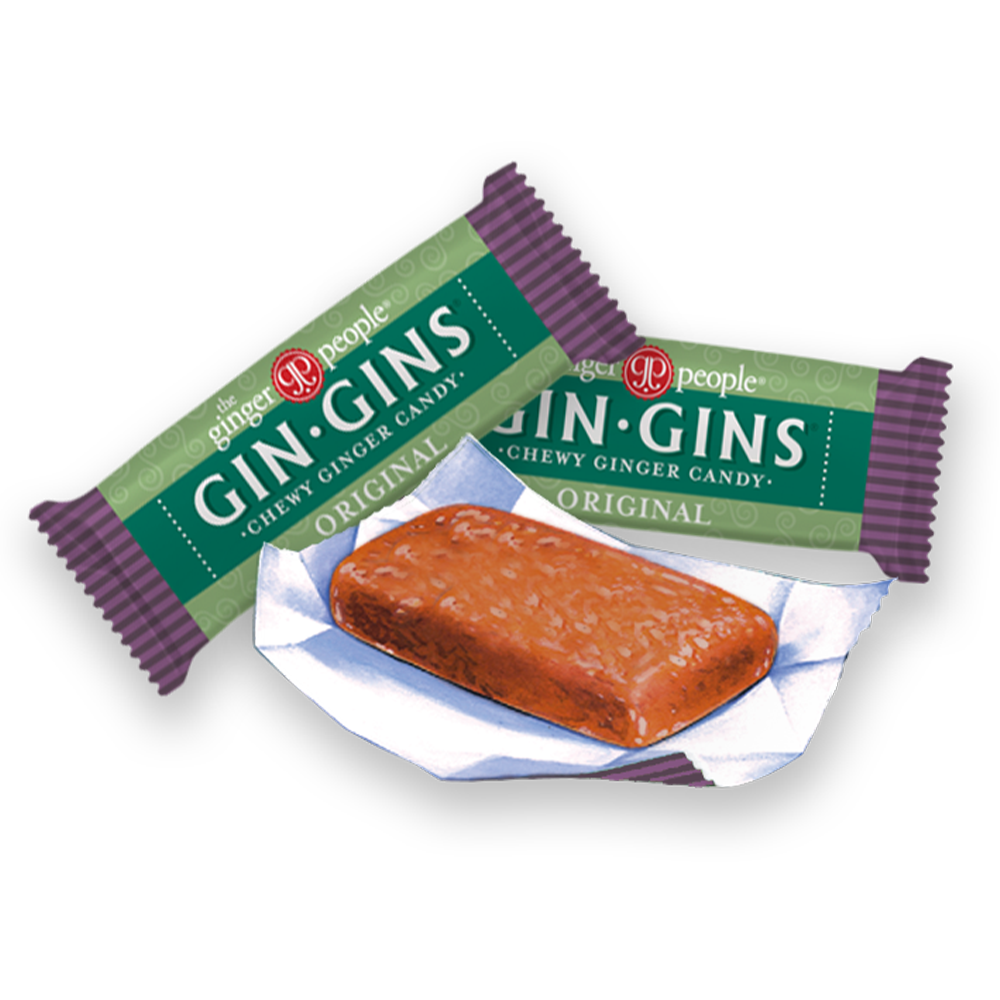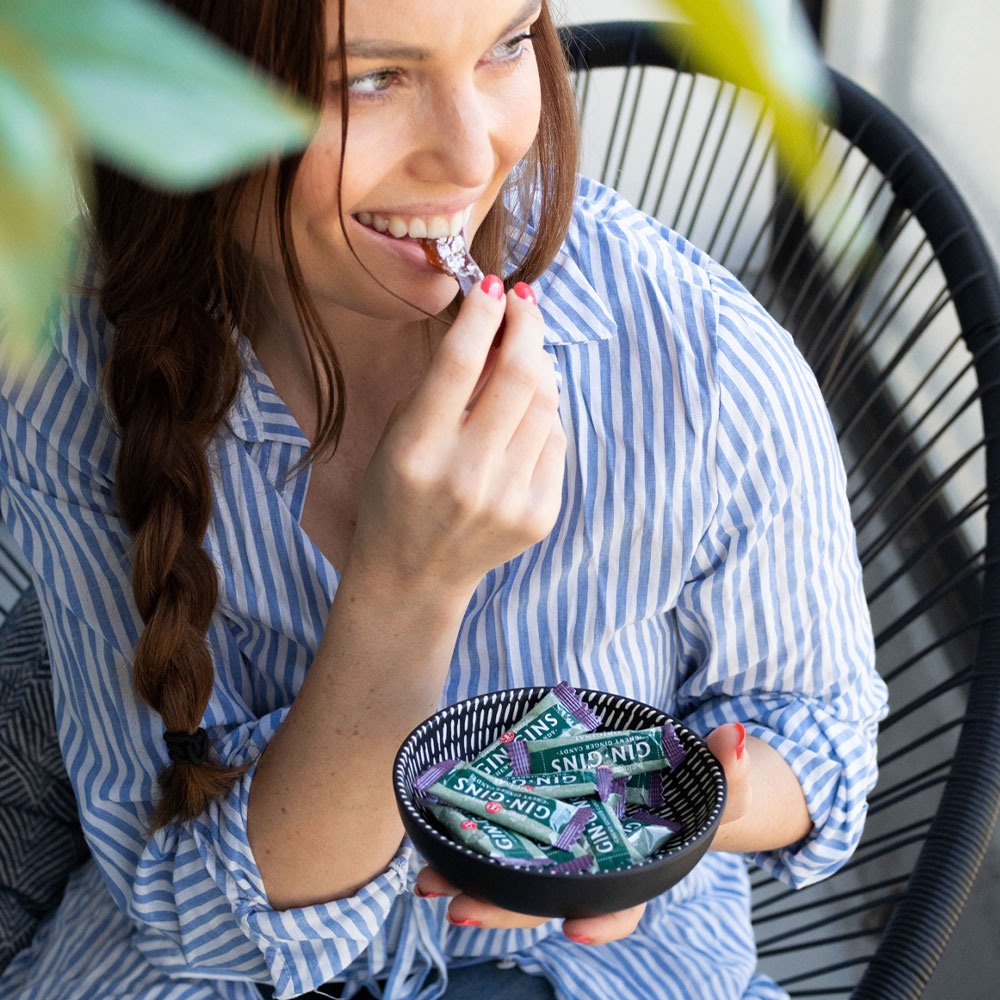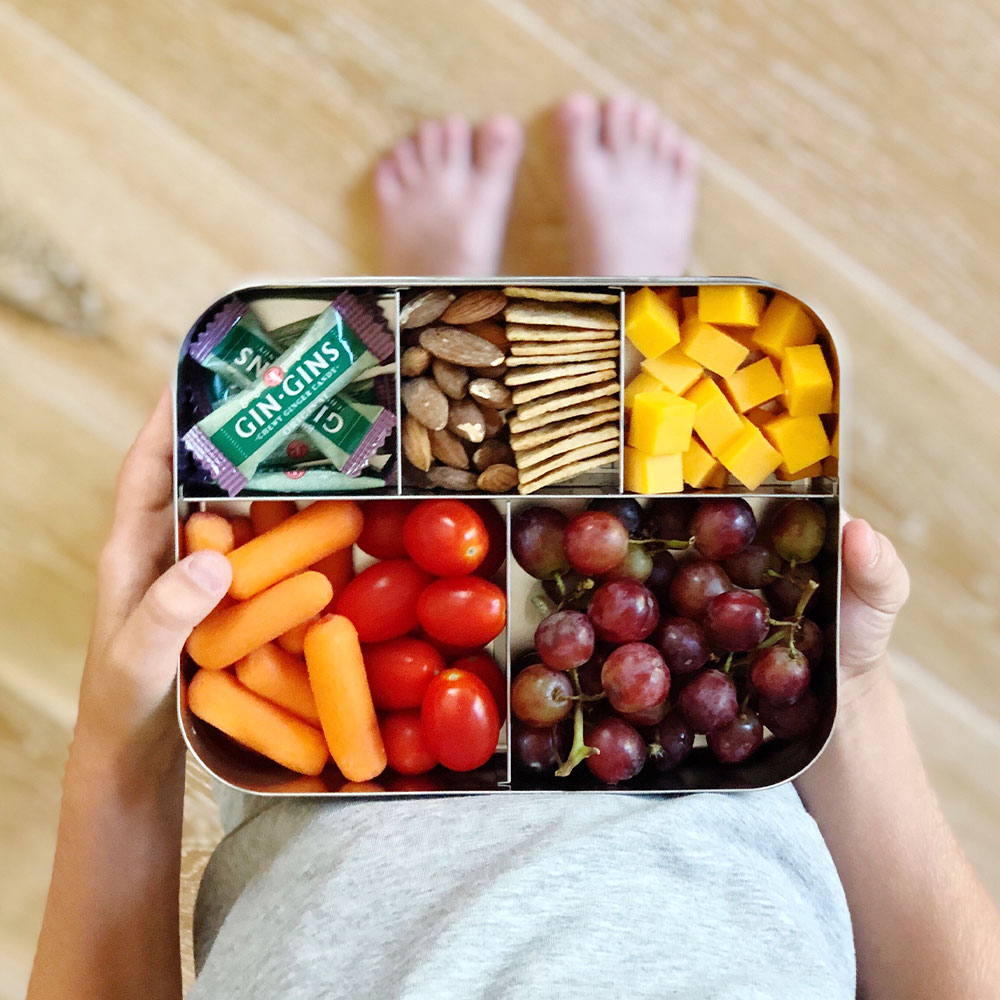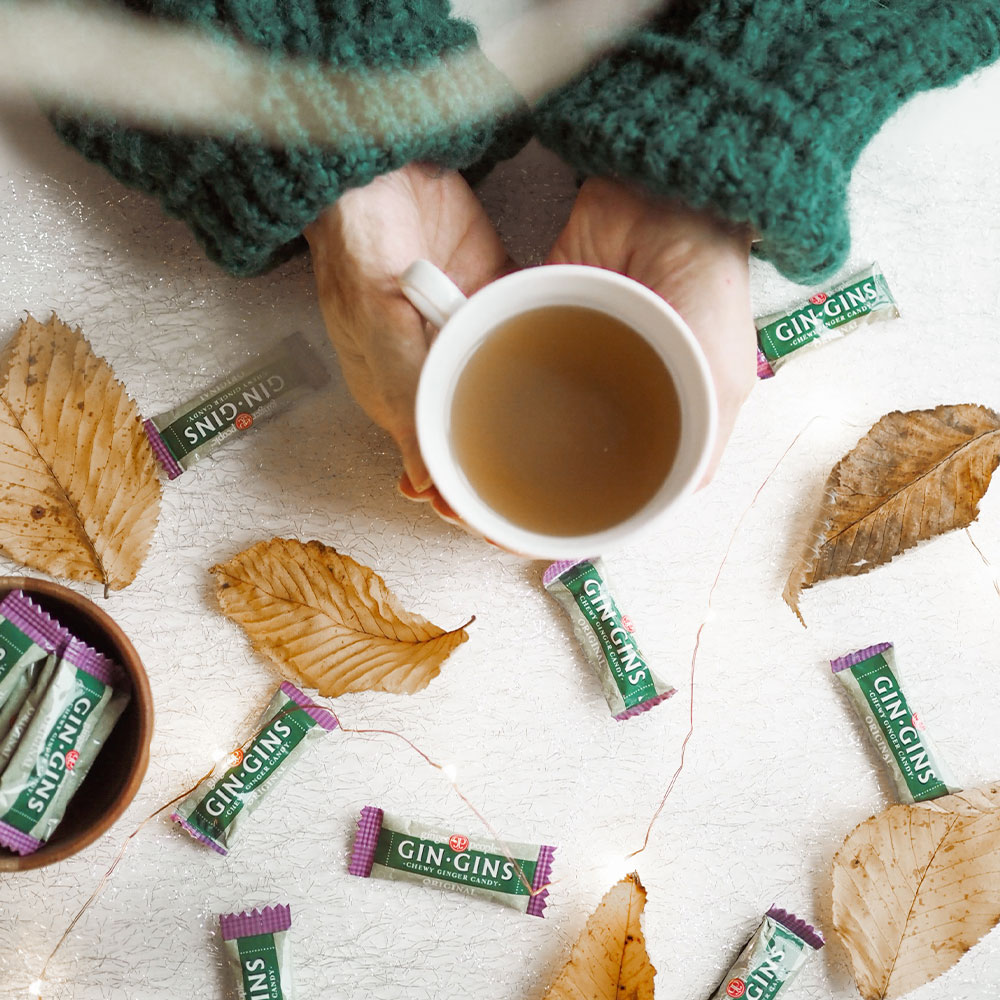 90502_GinGins_Original_500px
GinGins_Original_Group_web
GinGinsOriginalGingerChews_4_1000px
GinGinsOriginalGingerChews_1_1000px
GinGinsOriginalGingerChews_2_1000px
GinGinsOriginalGingerChews_3_1000px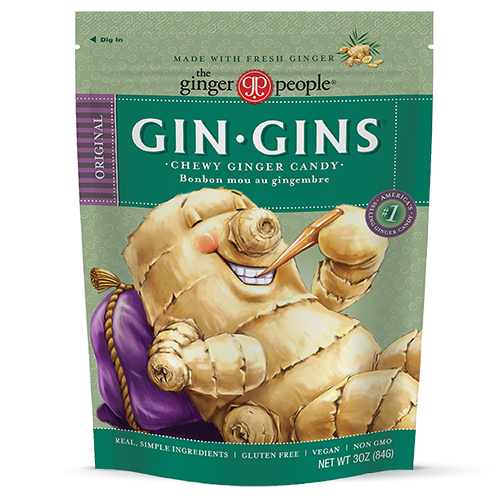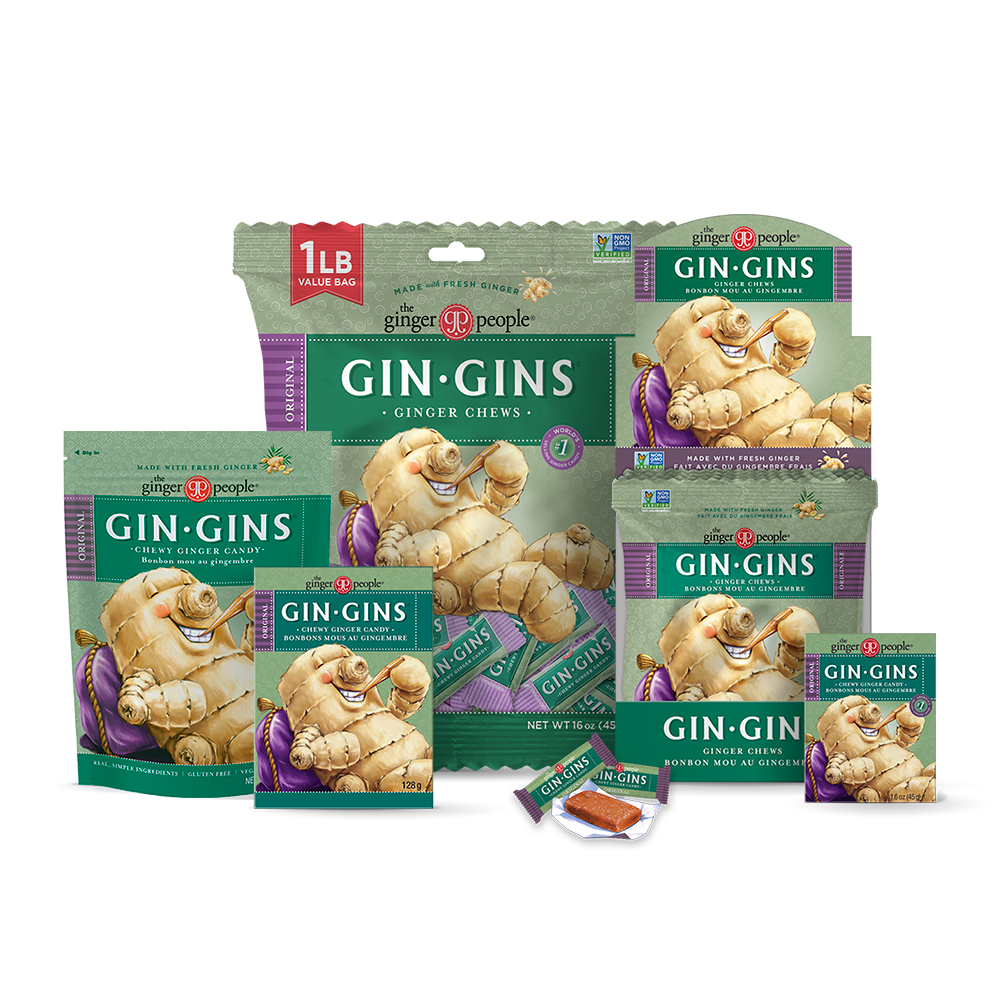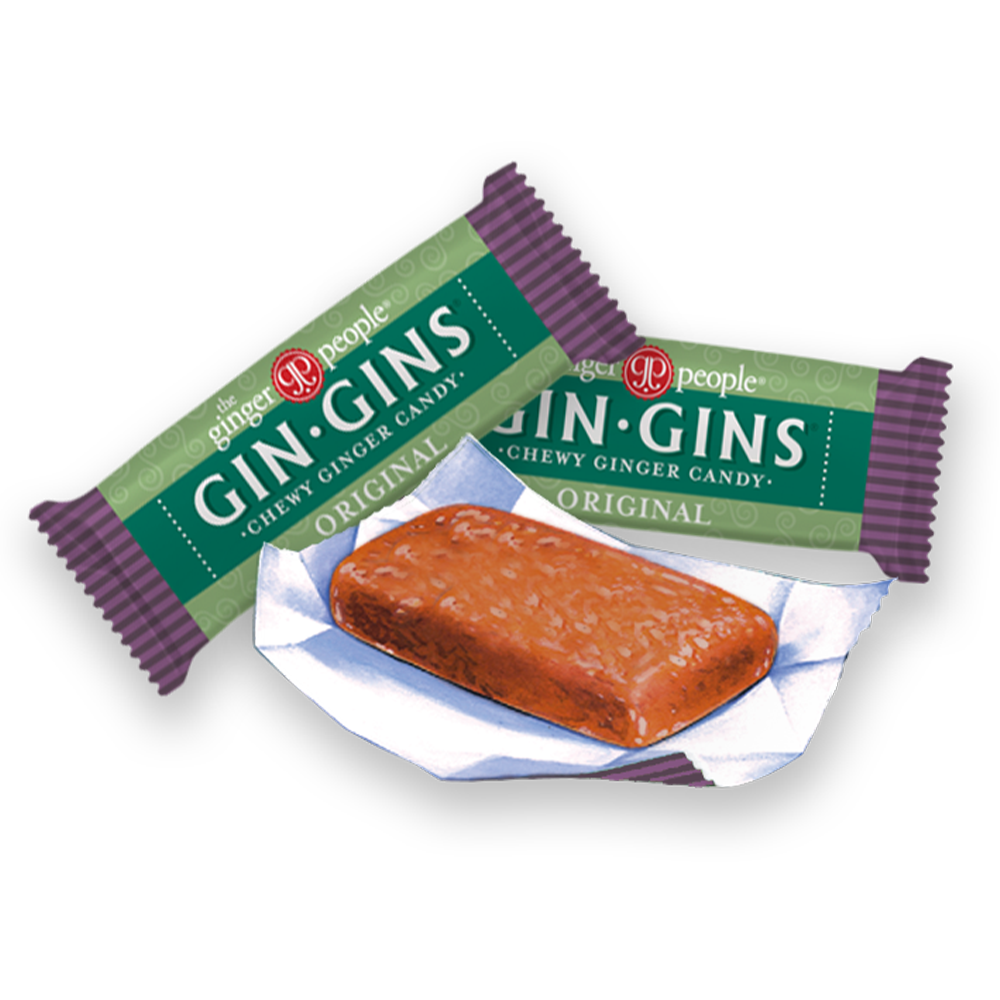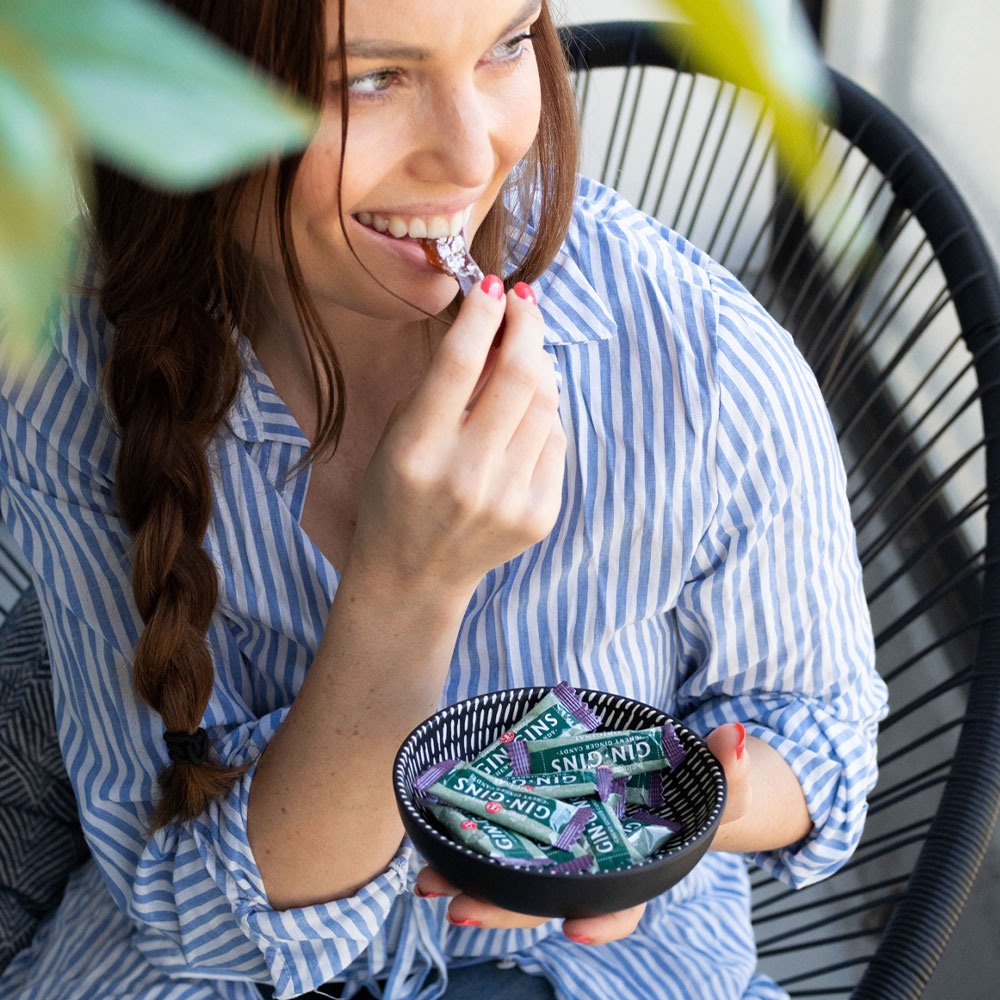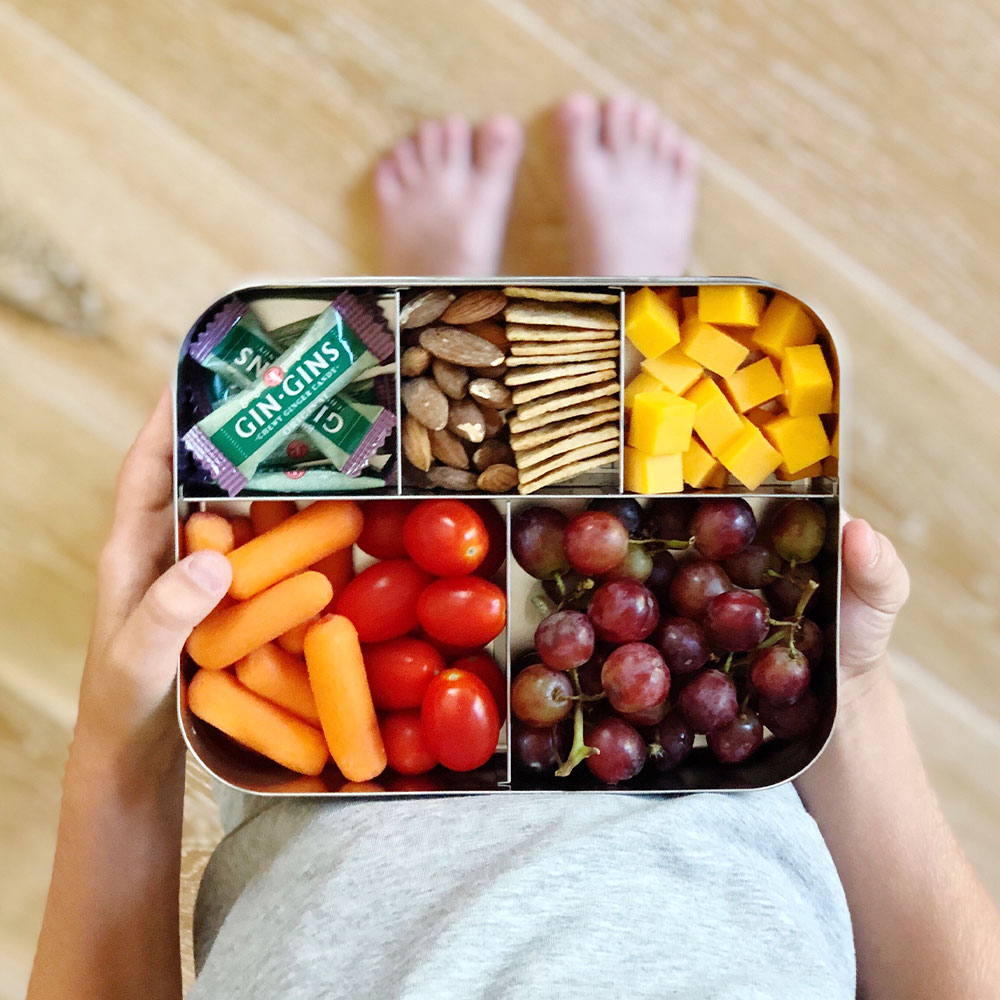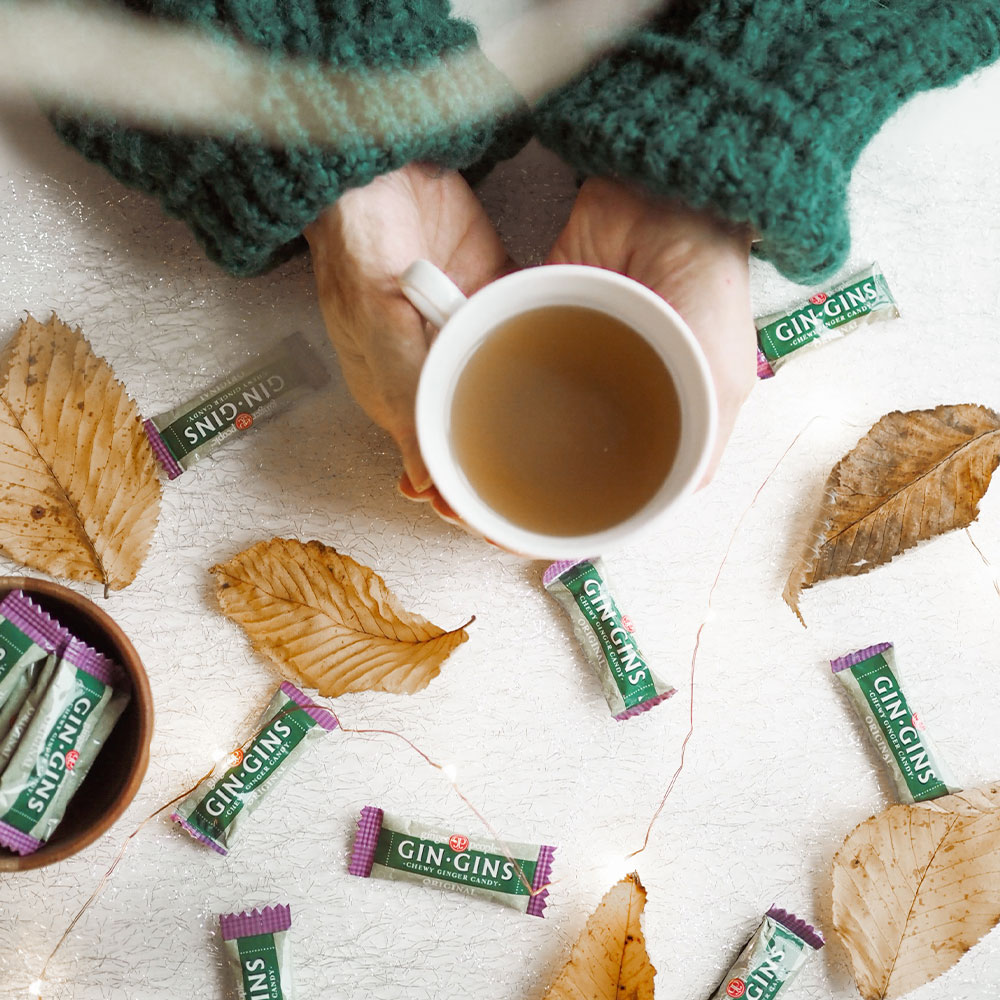 GIN GINS® ORIGINAL GINGER CHEWS
These tingly, chewy treats are an enjoyable alternative to anti-nausea medicine. Whether you're treating a belly ache, a bout of nausea or simply indulging yourself, always have these classic, yummy ginger candies in your stash.
Made with 10% fresh ginger – more than any other brand
Great for travel and nausea-related conditions
Non-GMO | Gluten Free | Vegan
America's #1 selling ginger candy
Voted "Best Candy" by the Fiery Foods Association
Sweetened with cane sugar – nothing artificial
Sustainably farmed ginger – locally grown near the candy factory
Buy online or find it in the candy aisle at your local grocery or specialty store
PRODUCT DETAILS
INGREDIENTS: Cane sugar, ginger (10%), tapioca starch.
Allergens: Made in a facility that also processes soy and peanuts
Made in Indonesia
Available in: 1.6 oz travel pack   |   3 oz bag   |   4.5 oz box   |   1 lb bag   |   11 lb box
Store in a cool, dry place
NUTRITIONAL INFO

REVIEWS
Long-time fan of ginger in its various forms, tried Gin-Gins for the first time just recently. They're awesome! Good amount of ginger heat in each one, and they're larger than other similar products. I'll have to try the suggestion of melting a few in hot water 🙂 Looking forward to purchasing more.
I sent you a comment a couple of minutes ago. Never sent one before. You obviously are not interested in being really "green" in your product packaging.
The candies were fantastic!
In January, I went to the food show in San Francisco. As I was standing in front of your booth, I heard a man tell someone that Gin Gins had helped him to stop smoking. He said that every time he thought of a cigarette, he ate a Ginger Chew. I had never tried them, so I picked up a handful. I don't smoke myself, but when I got home to Seattle, I tried a Gin Gins for the first time, and I loved it! In February, I decided that I was going to try and lose twenty pounds. I started my low-fat diet, and in the evening when I would feel like a snack, I would eat three Gin Gins. Just like the man at the food show, I discovered the flavor was so bold, that I felt very satisfied. This morning when I got on the scale, I had finally lost twenty pounds!!! I know it sounds funny, but I could not have done it without those fantastic candies.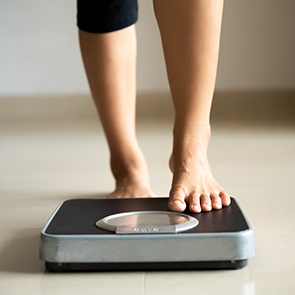 HEALTH NEWS
Does Ginger Help You Lose Weight?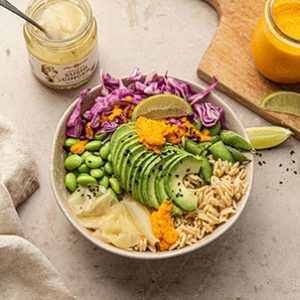 FEATURED RECIPE
Chickpea Rice Bowl with Carrot-Ginger Dressing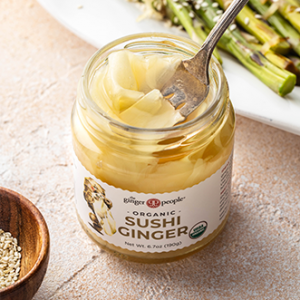 PRODUCT HIGHLIGHT
Organic Pickled Sushi Ginger