GINGER SOOTHER® GINGERADE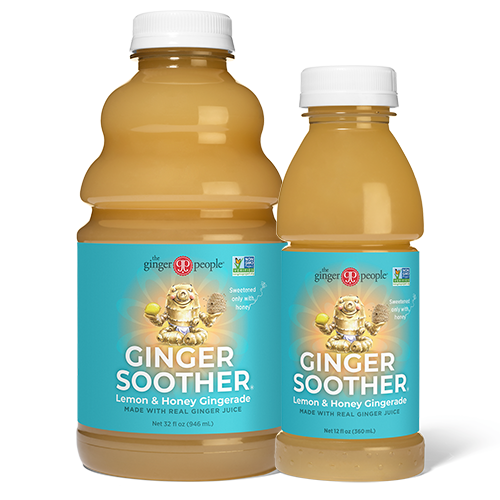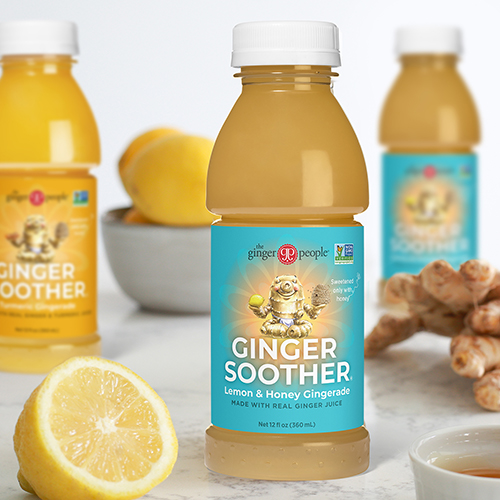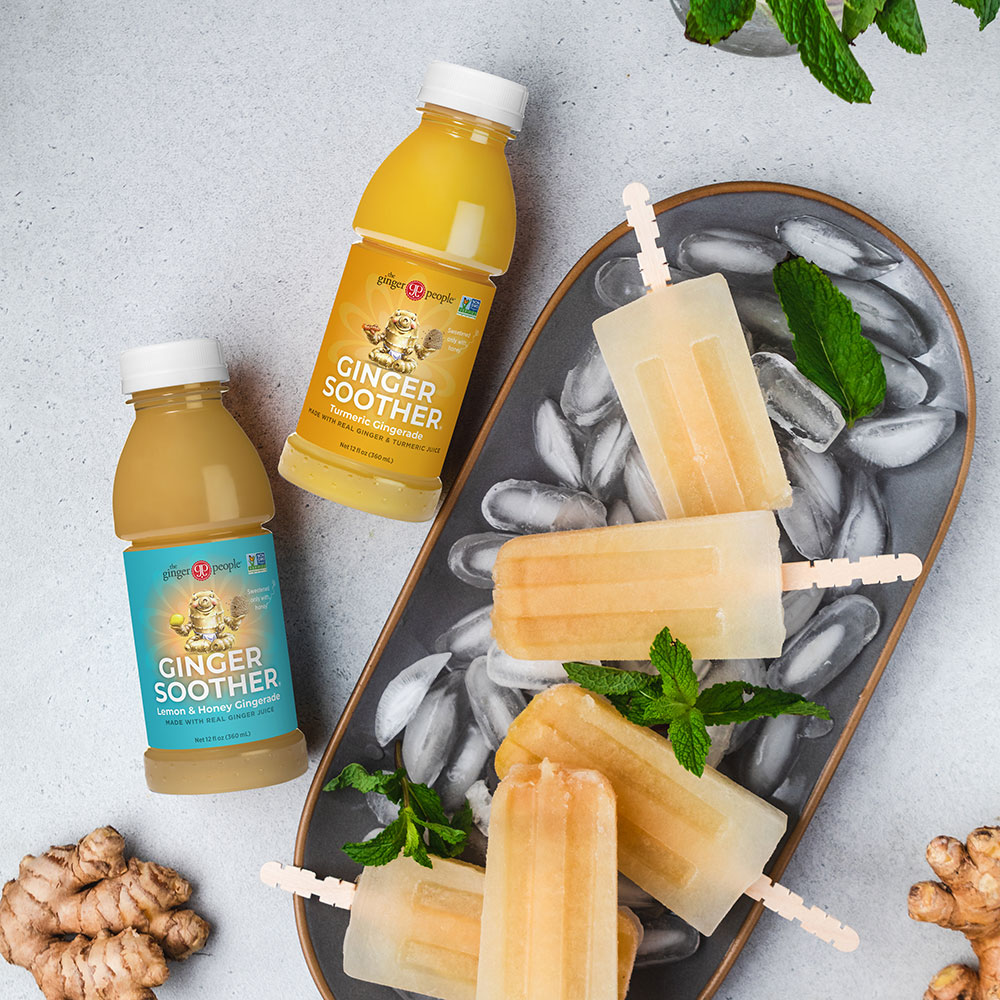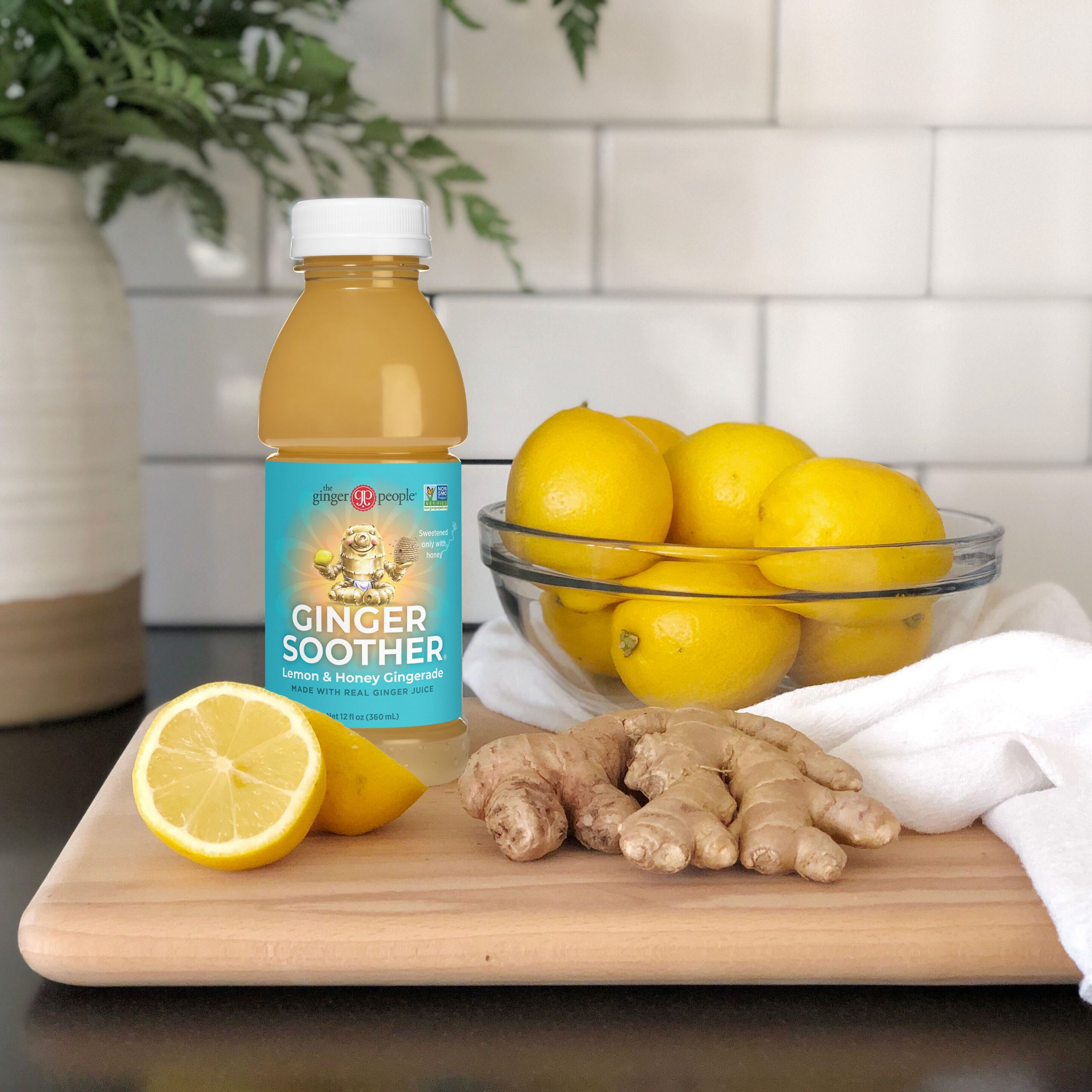 Soother_LemonHoney_Group_US_500px
Ginger Soother - 3 bottles_rebranded (1)
Ginger-Soother-Fresh-Lemon-Honey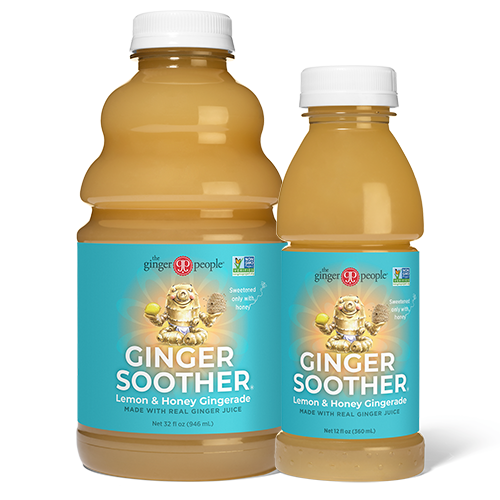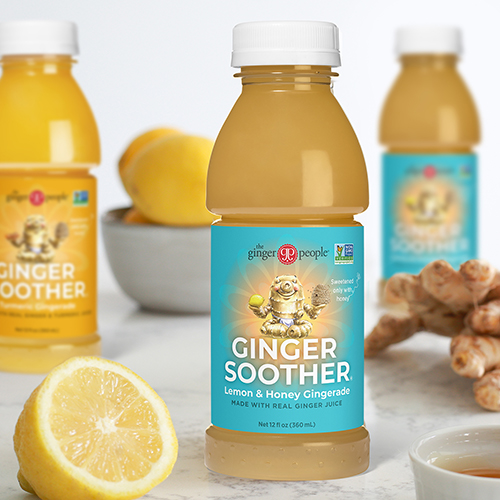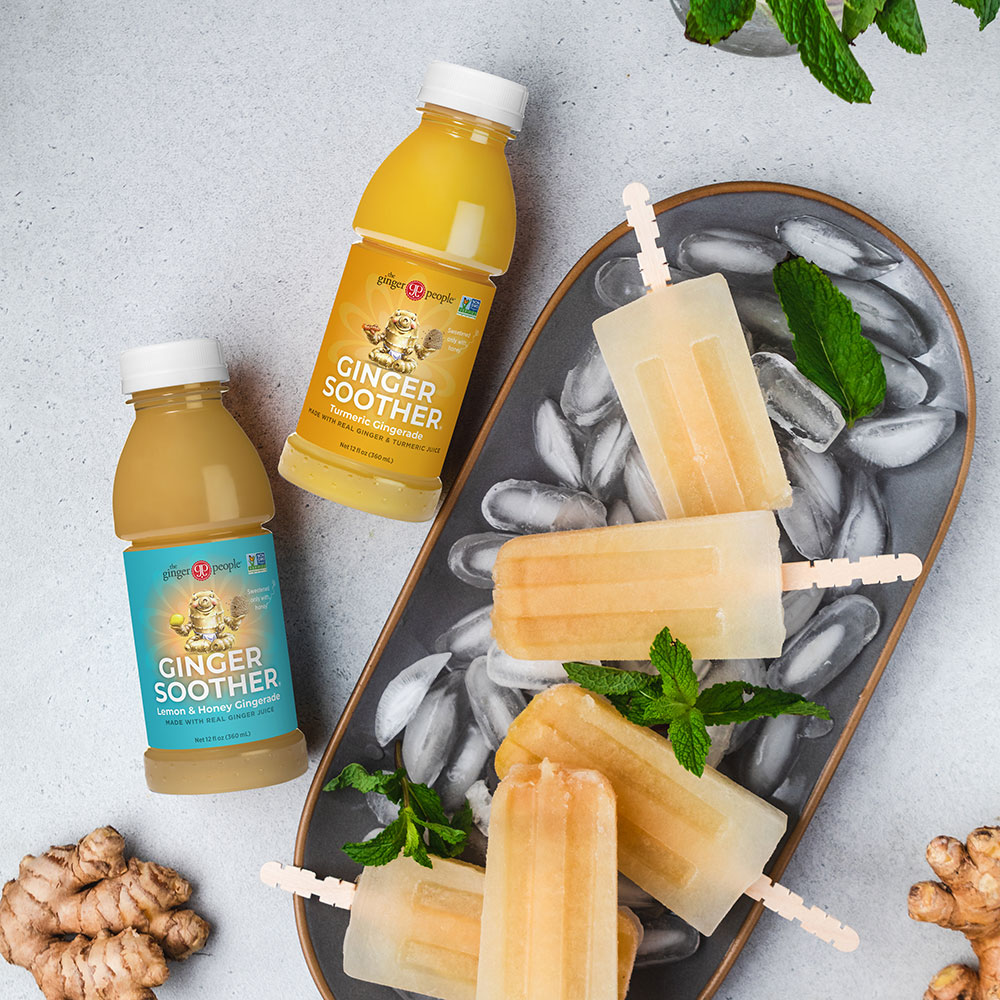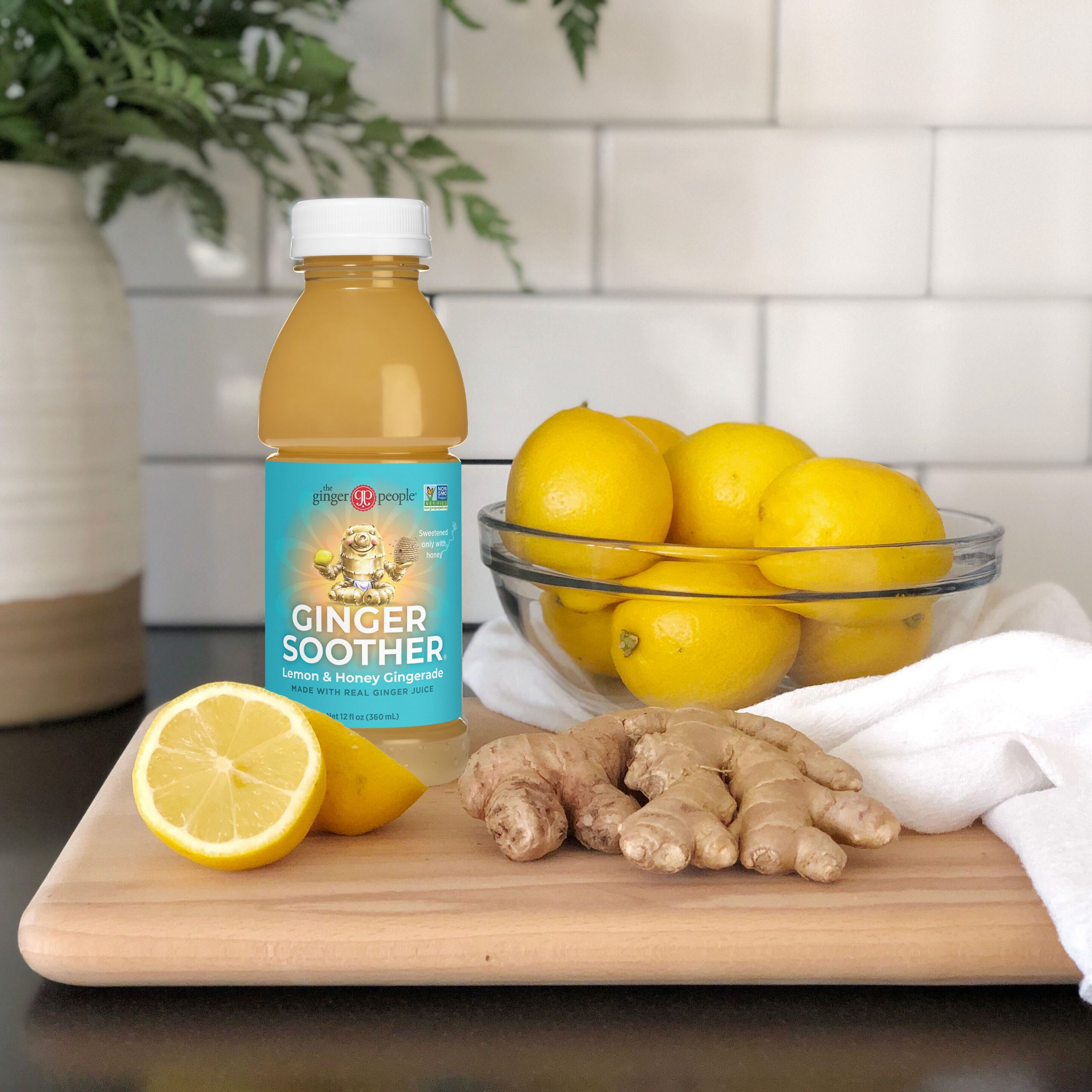 GINGER SOOTHER® LEMON & HONEY GINGERADE
This comforting and delicious tonic will help keep you in harmony all day. Ginger is said to soothe the throat and stomach, warm the internal organs, ease nausea and relieve ailments from colds to headaches.
Made with ginger juice
Sweetened only with honey
Enjoy chilled or warm
Uncarbonated
Recipient of the sofi™ Silver, "Outstanding Cold Beverage" 2007 & 2012
Non-GMO | Gluten Free
No artificial ingredients
Buy online or find it in the cold case or near uncarbonated drinks in the grocery aisle
PRODUCT DETAILS
INGREDIENTS: Filtered water, honey, ginger juice, lemon juice
Allergens: None
Made in USA
Available in: 12 fl oz bottle | 32 fl oz bottle
Store in a cool, dry place. Refrigeration after opening
NUTRITIONAL INFO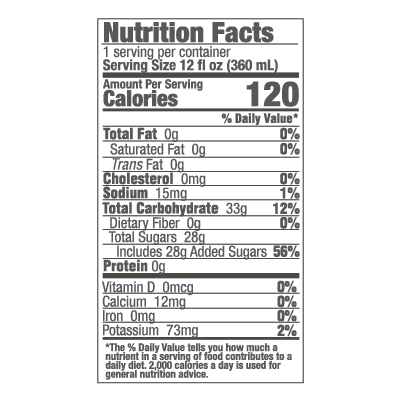 REVIEWS
Best thing around for a hoarse throat! 🙂
"A few years ago I had to have my first colonoscopy. For the procedure prep, the doctor wanted me to mix Maalox and Gatorade. Since I DO NOT drink Gatorade, I decided to try your Ginger Soother instead. WOW, what a huge difference it made in the prep. My doctor is now advising her patients to switch over to this instead. Oh the amazing benefits of GINGER!!!"
Today's afternoon pick-me-up is this little gem that consists of water, honey, ginger and lemon. I'm obsessed with ginger because not only does it taste great but it's super good for your stomach. I'm someone who gets really bad stomach aches when I'm stressed so this is a perfect snack for week 7 that is filled with midterms!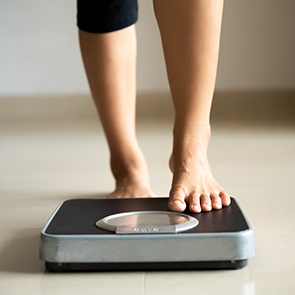 HEALTH NEWS
Does Ginger Help You Lose Weight?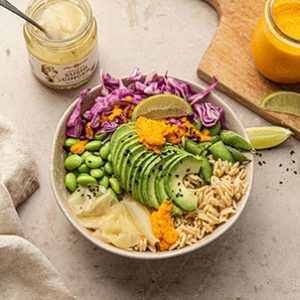 FEATURED RECIPE
Chickpea Rice Bowl with Carrot-Ginger Dressing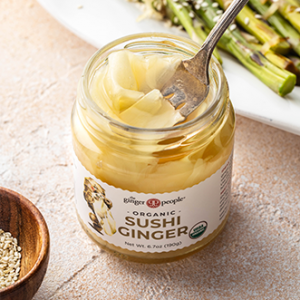 PRODUCT HIGHLIGHT
Organic Pickled Sushi Ginger